A super mid-size success story
Focus — 06.03.18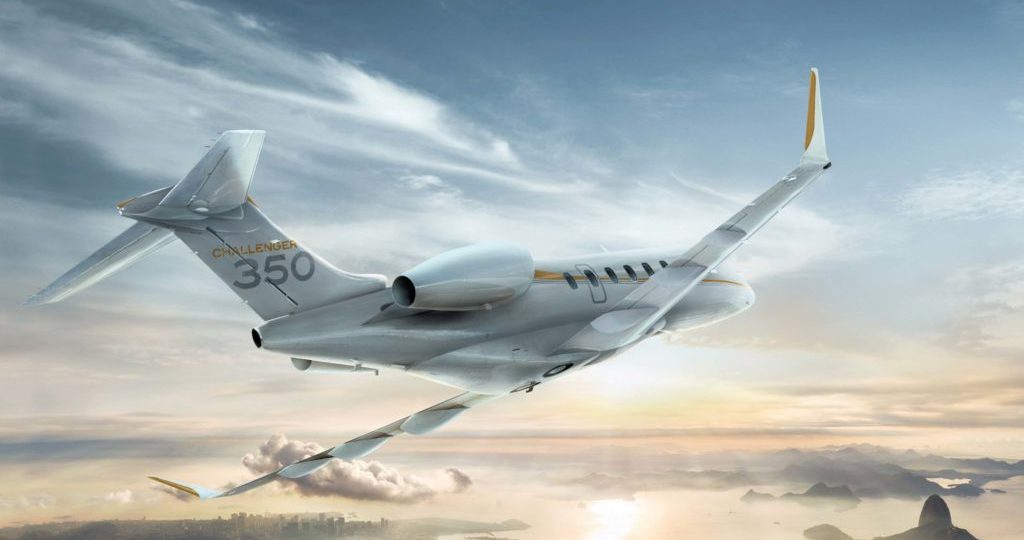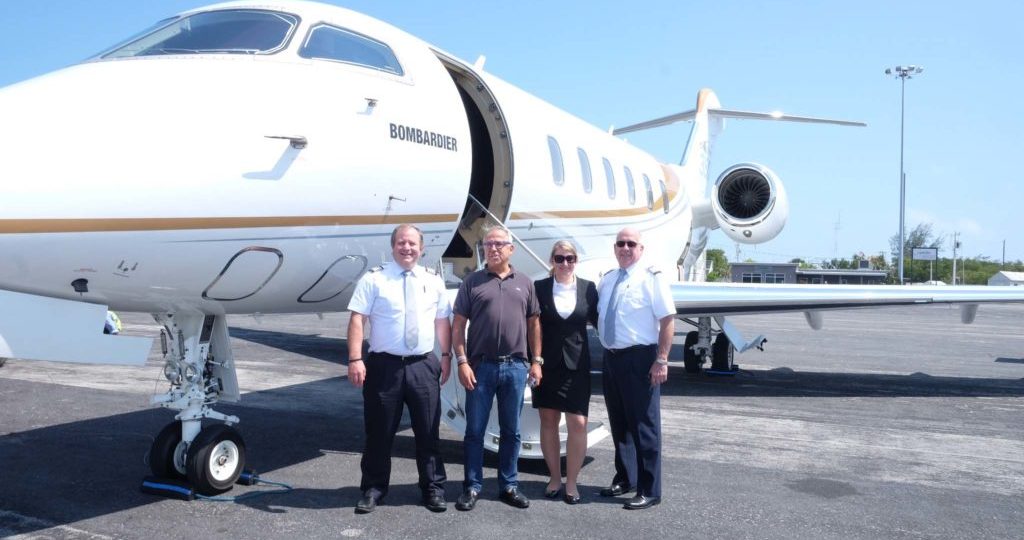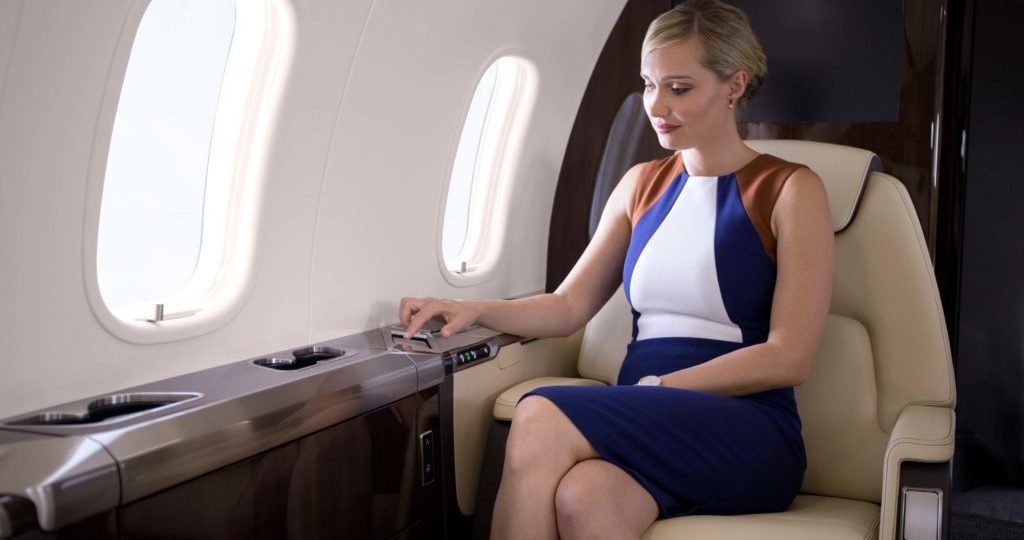 An inauspicious start
The day for our record attempt came, and brought some consternation. First, the Federation Aéronautique Internationale (FAI), the organisation in charge of records, wouldn't allow me to crew the aircraft. They believed that a type rating was necessary. We countered that the rules simply state the pilot must be properly qualified. A quick call to Art Greenfield at NAA, their US Chapter organisation, promptly resolved the issue. All we needed now was good enough weather in the Hamptons.
We didn't get it. Ceiling and visibly were virtually zero and local GPS approaches wouldn't provide the required minimums. With minimal hope I called my contact at the Easthampton airport, who told me that he could barely see his shoes. The good folks at FAI and NAA suggested we use Westhampton airport as an alternative for the record setting attempt. The weather may be better there. It wasn't much.
We shot an approach down the ILS and had to go around. Despite bad weather, the crew managed to see Runway 24 at minimums and glided in to a smooth landing. The game was on. We refuelled and prepared to set off. The fuelling system is small-aircraft simple, but offering big-aircraft bonuses. You can upload 14,000 pounds and refuel via a single-point pressure nozzle, but the real beauty of this mid-sized jewel is that, like its bigger cousins, you can preset the desired fuel quantity. Simply set and forget.
Startup is a cinch. The APU provides plenty of air for cool starts. We were able to test its cabin heating capabilities and it works wonderfully well. When we landed in the searing heat of Key West, the air conditioning had chilled the cabin to a cool crisp fall morning. The system always uses fresh outside air and can also pressurise the cabin to an acceptable cruising altitude should it ever be needed.
The tower cleared us to depart and an official observer clocked our take off. We climbed out of miserable weather into a bright sunshine in a hurry. It's amazing how much better life looks when you leave wet, cold and grey earth below you at max speed on your way to warmer climes and azure waters.
We pretty much followed the standard routes on our way south and put the aircraft through its paces. Climb is expeditious and fuel consumption is pretty miserly. The new all-composite canted winglets are a big improvement over the CL 300's. They increase wingspan by over five feet and help the bird climb higher and cruise better. The flight controls are solid, crisp and smooth like the CL 300's. There are four fly-by-wire (FBW) hydraulically-operated spoiler panels, two of which work as roll spoilers and also function as speed brakes. All four function as lift spoilers when landing as in most aircraft.
The tail section is hydraulically actuated and backed by a mechanical mode. There is a stall-warning stick shaker and pusher in the unlikely event pilots find themselves out of sorts and out of options. The system gets its information from the angle of attack of the wing and flap position, among other indications. The electrical system is pretty simple and consists of twin 400 amp brushless generators, driven by each engine, augmented by a third 400 amp generator in the APU. There are two 24-volt 44-amp-an-hour NiCad batteries to start the APU and backup the generators. An emergency battery supplies ample power to the standby instruments to ensure your potential very bad day is converted into a safe and better day. Engine bleed is used for wing and engine de-ice, just like in big aircraft. DC electrical juice powers the windshield and cockpit side windows de-ice systems, as well as all the various probes. There is ample fire and smoke detection and protection via traditional automatic and manually activated systems.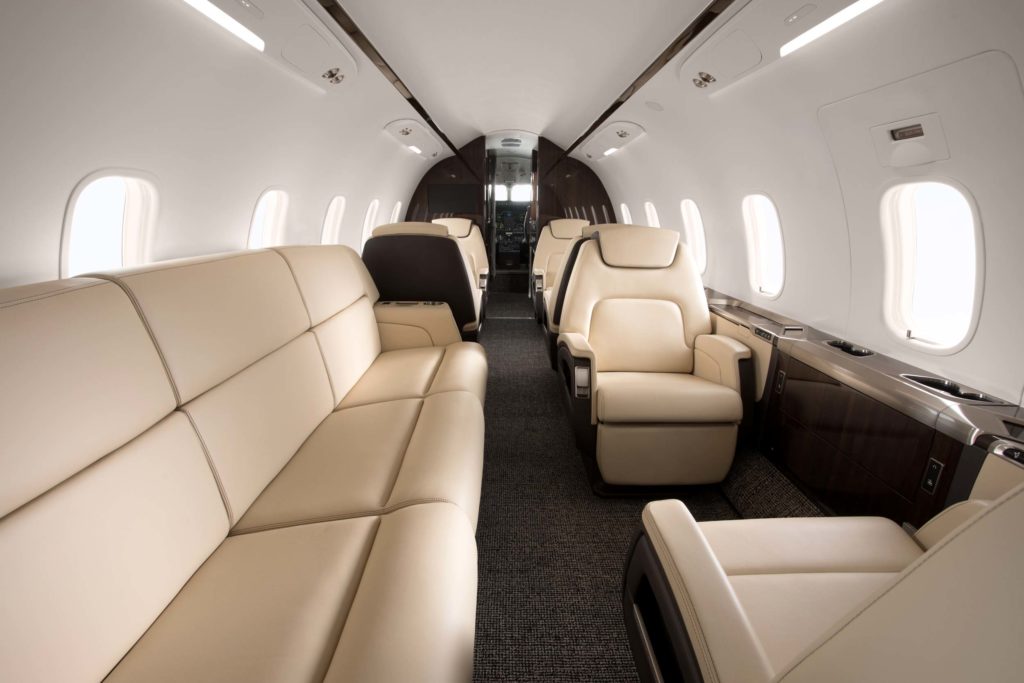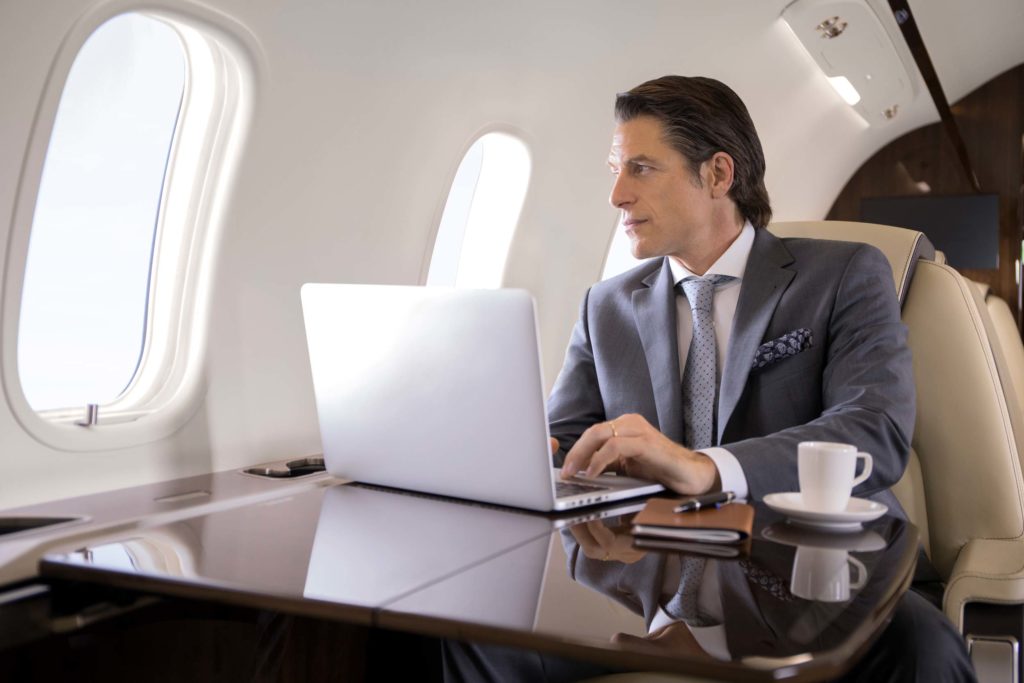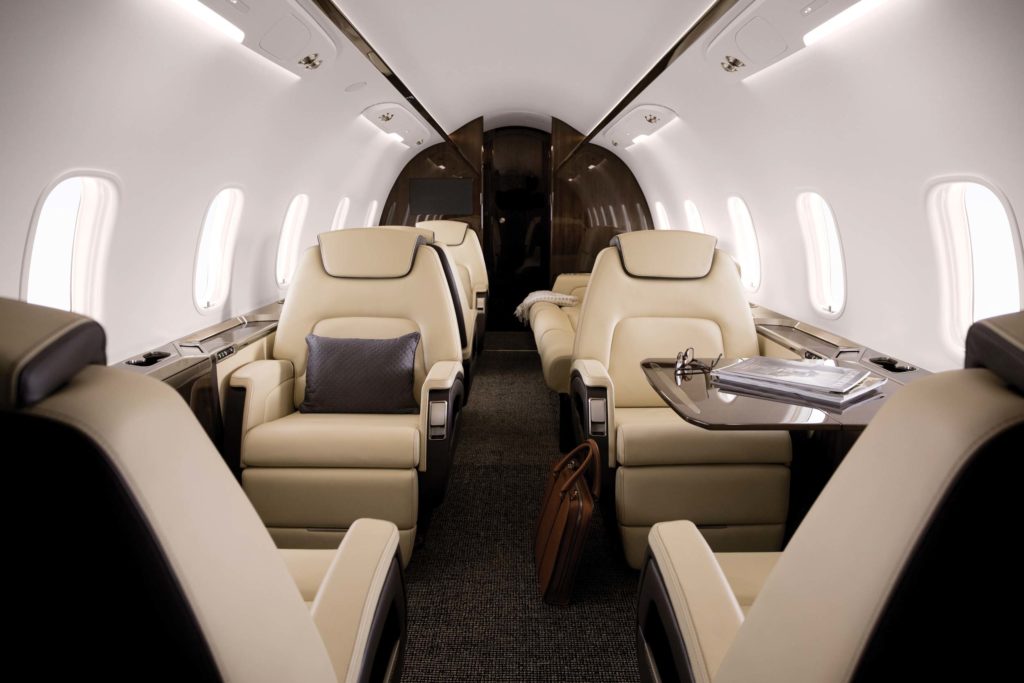 Quiet cabin
The Challenger 350 is also a real treat for those in the back. The flat-floor cabin is quiet and the windows, which are about two inches longer than on the Challenger 300, let in a lot of natural light. The cabin controls are simple and effective. The average three-year-old child could figure out how to operate the temperature controls and Lufthansa Technik entertainment centre. There are lots of goodies to play with, including all kinds of ports to plug in various toys, moving maps, the biggest monitor of its category, an Iridium Satphone to torture friends stuck at their desks and Gogo Biz and Inmarsat Swiftbroadband systems to email them photos of the luxury interior.
The standard interior has nine seats, including a belted lavatory seat. Some people opt for the three-place divan, which increases capacity to 10 passengers. I like the divan a great deal. It feels homey and is great for a comfortable nap. The seats are clustered forward and aft four-chair club seating configurations, making for a congenial atmosphere. The stowable tables are easy to operate and beautifully made. There are conveniently placed cup holders at elbow level. The galley is well designed with ample preparation space for an aircraft of this class. The usual coffee and espresso makers, with ice-chests and drawers, are all there and beautifully finished in elegant materials. The whole interior feels like the perfect point between a comfortable light-coloured English club, without the stuffy part, and a well-fitted modern home, without the sharp angles.
The lavatory out back is par for the course in a mid-sized aircraft. The toilet is an externally serviced chemical unit and it does the job. There's a stylish wet sink, an AC outlet should you need to operate electric machinery, a lit mirror to check your makeup, a small trash container, an air gasper to eliminate any restroom residues, a smoke detector to make sure you really keep your promise to your kids never to smoke again and an emergency oxygen mask should all else fail. Unlike most aircraft in this class, the baggage storage is fully accessible in flight, through an aft door. At over 100 cubic feet the luggage hold is big for an aircraft of this size.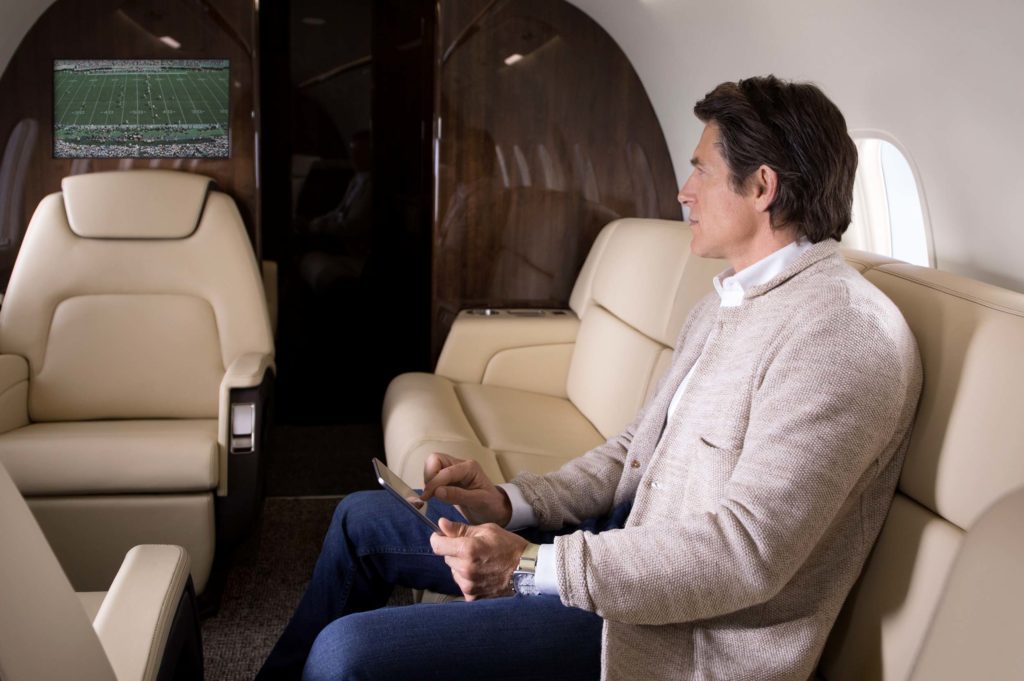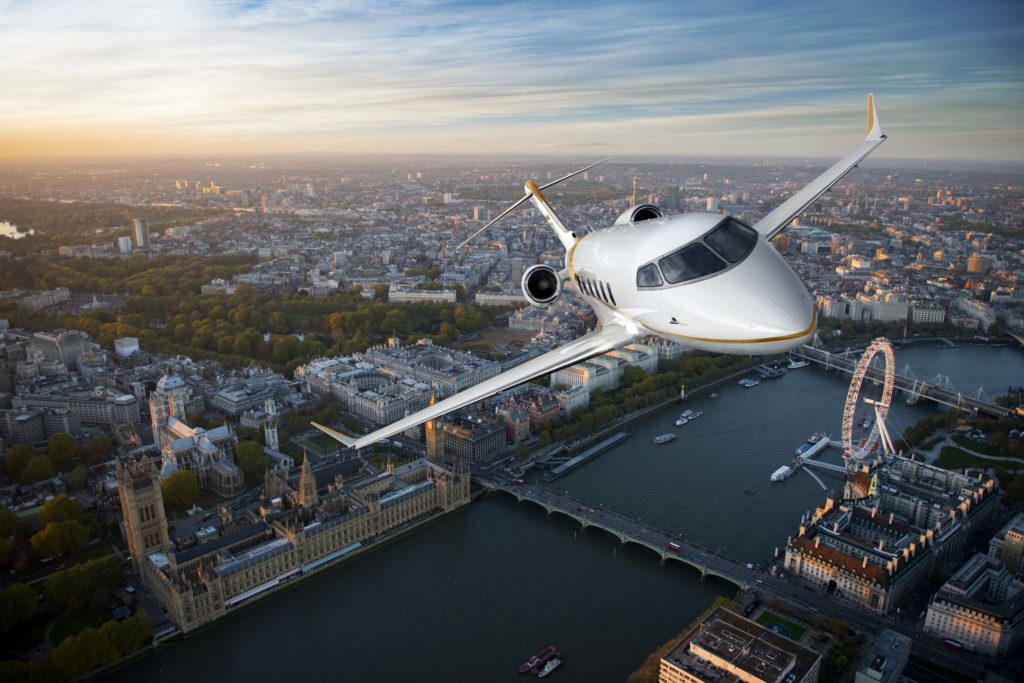 Getting a feel for it
As I stated before, planes aren't only about specification sheets and numbers. They are also about how they feel to the pilot and passengers, and the Challenger 350 shines in both respects. Getting the plane ready to go is easy, even easier than the 300 as the IRS system get its alignment from the GPS now. Start checks are mercifully short and we got the bird ready to fly in about nine minutes. Taxiing is easy, even if you have no experience in the type. Nose-wheel steering is crisp and the aircraft tracked right on the painted line. Acceleration is good and rotation takes but a few seconds. The gear folded smoothly into the belly and up we went. Climb is good but the control forces compare to a large aircraft, so it's important to trim properly.
Fuel burn was good at about 1560 lbs at Mach .80. Cruise is smooth and though we got no gifts in the form of shortcuts from Air Traffic Control to help us along our record attempt, we didn't waste much time either. We were soon planning our descent and we thought we'd try our speed-brakes. They produce a little rumble, but are highly effective in increasing descent rate.
On approach we extended the flaps and they produced a little but very manageable pitch change. Landing was easy. The aircraft tracked the centreline well despite a light crosswind and the big dual-wheel landing gear more than absorbed my ham-fisted attempts at meeting the asphalt. The Brake-By-Wire (BBW) brakes are smooth and efficient with none of the grubbiness of earlier systems.
Really reliable aircraft
The Challenger 300 and 350 have been used as workhorses and some have logged over 1,200 hours per year in fractional use. Dispatch reliability has been an impressive 99.8% rate for over 500 aircraft, which have flown over a million hours. That's a very impressive statistic that can compete with any pampered hangar queen.
How do I feel about the Challenger 350? I think they took an already great Challenger 300 and refined it by making it better. It's a low-workload aircraft that is smooth and fun to fly. Yes, I'd love to see the aircraft offer a few more of the features pilots might like, such as auto-throttles, but I'd also love an envelope with a gift-card from a long lost relative bequeathing me his brand new Challenger 350 and the bank account to maintain it.