MYKONOS: BAY OF PLENTY
Lifestyle — 01.06.22
Greek chic at Mykonos' hottest new hotel for 2022, the Kalesma.
Paros is the new Mykonos – that's the catchphrase attached to the little-known Greek island in the Aegean Sea. Cute towns with narrow streets, white houses with blue window shutters, beachside tavernas serving freshly-caught fish, and peaceful coves have helped Paros to become the in-the-know destination for sun-seekers this year. The reputation of the island was further boosted this summer by the arrival of Hailey and Justin Bieber who enjoyed a romantic trip there with lunches and cooling dips in the clear sea off their luxury yacht.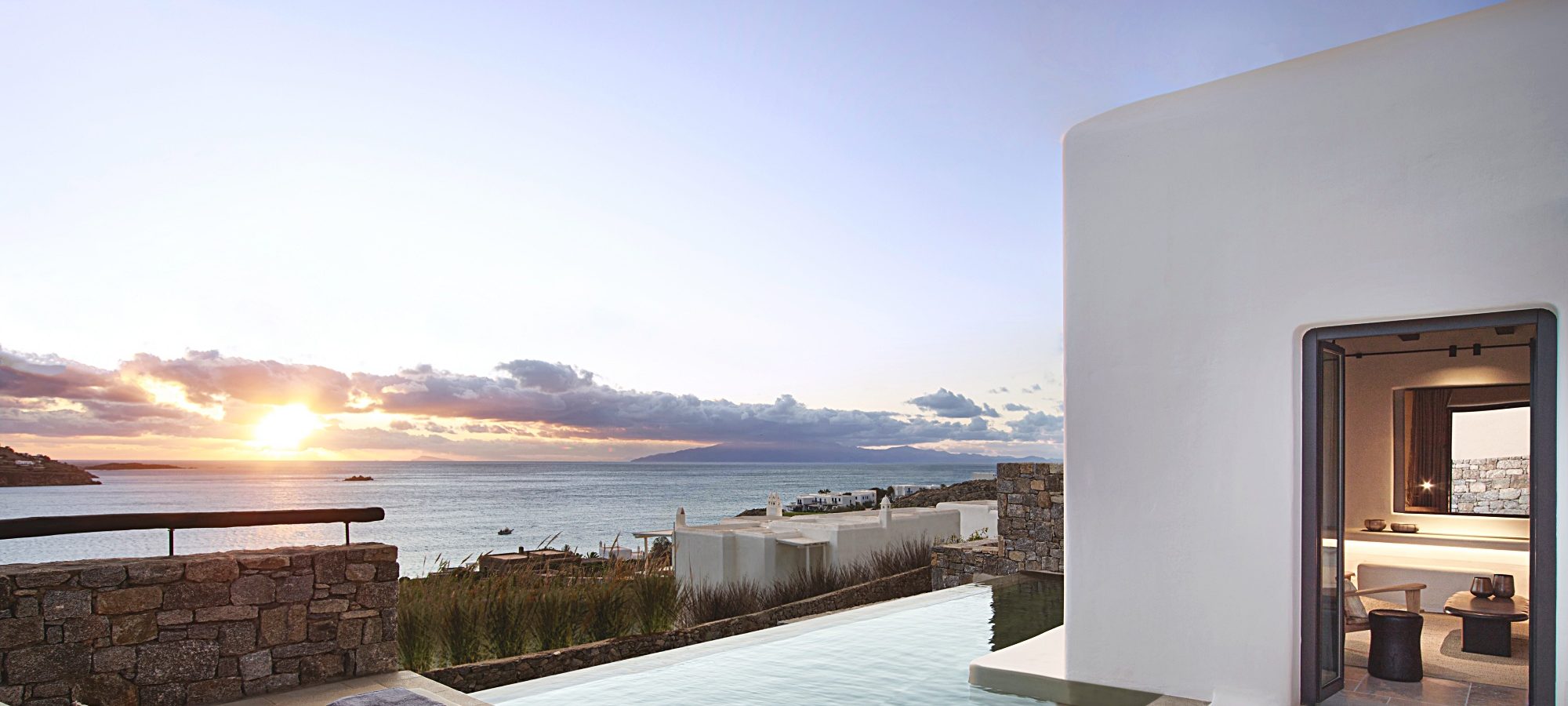 Once you've enjoyed the highlights of Paros such as Naousa, Ampelas, Parikia, Lefkes and Piso Livadia, a two-and-a-half-hour ferry ride to Mykonos is an essential part of any Greek island hopping experience. Glamorous, busy, stylish, Mykonos rivals Ibiza for the top spot in the league table of European islands.
The hottest hotel right now on Mykonos lies 15 minutes south of the main town and its famous windmills and fashion boutiques (see box). Kalesma, with its 25 suites and two blockbuster villas, is the epitome of understated Euro cool, surrounded by more than 25,000 plants and shrubs that lend a pleasantly wild look to the hotel. Perched on a cliff overlooking Ornos Bay where shiny yachts deposit tourists at the gorgeous strip of beachfront restaurants, Kalesma benefits from a gentle sea breeze.
The legend says that Apollo lived on nearby Delos but wasn't permitted to keep his horses there because it was a sacred island. Therefore he used Mykonos as a stable and that's why Kalesma has a horse for its logo.
The name of the hotel is a Greek word meaning an informal casual gathering of friends, and Pere Ubu – sister of the renowned restaurant in Athens – is the place to do just that. Shaded by trees and a roof of giant wooden beams, this restaurant and bar serve to share dishes such as cherry tomato salad with spicy feta cheese, succulent lamb chops and briam – a delicious Greek version of ratatouille flavoured with herbs, tomato and garlic – in rustic crockery.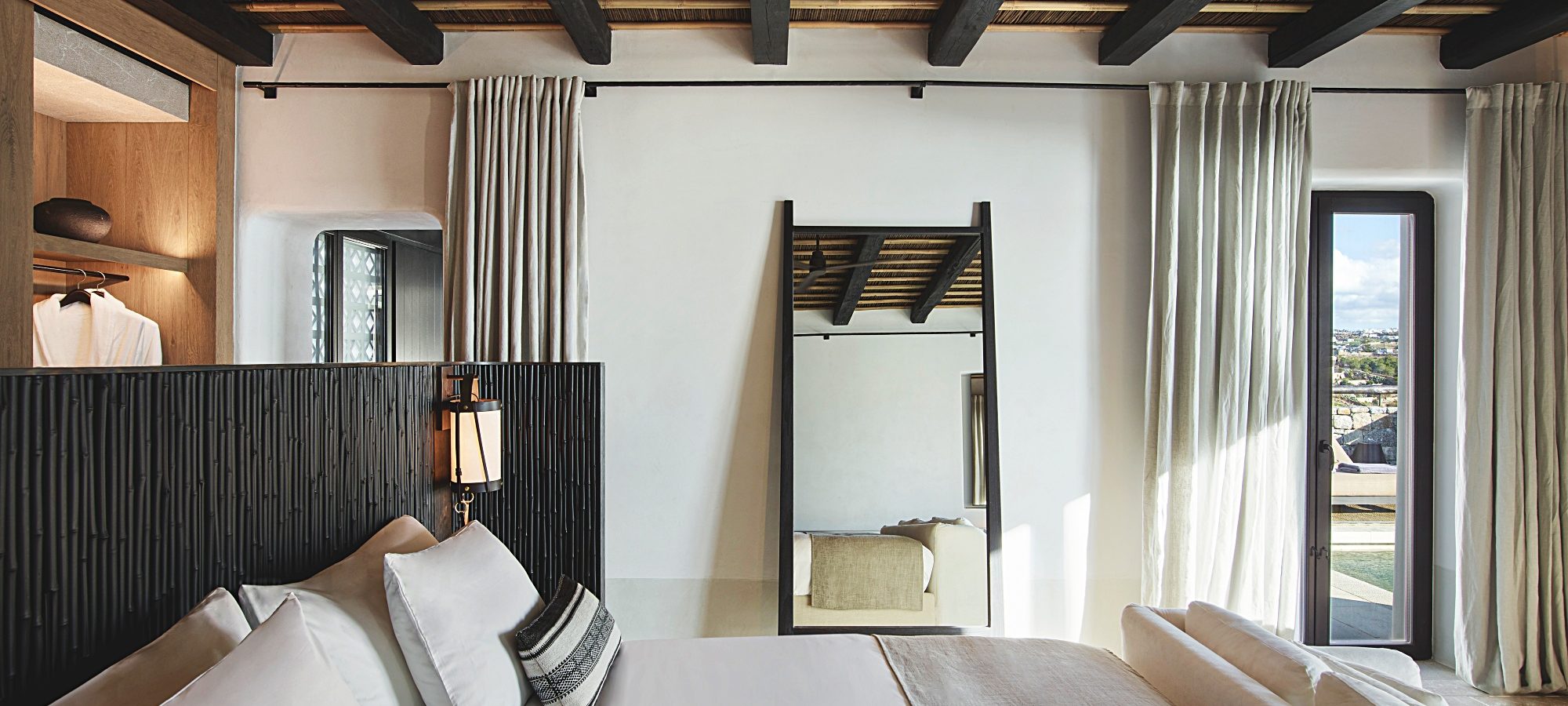 Greek chic Saint Laurent open in Mykonos
Brass, glass and frayed wood are set against the typically Greek tadelakt plaster to make Saint Laurent's new Mykonos store a minimalist yet homely retail experience. A terrace with a pergola and vintage furniture add character to this boutique found in the super trendy Nammos Village.
Designed by the same firm that made Mykonos airport, Kalesma has touches of Cycladian architecture, including lattice walls that echo pigeon houses found on the island. Ultra swanky Frederic Malle toiletries in guest rooms and Hartford menswear in the tasteful hotel shop are small touches that show Kalesma is a hotel that has an sharp eye for stylish detail.