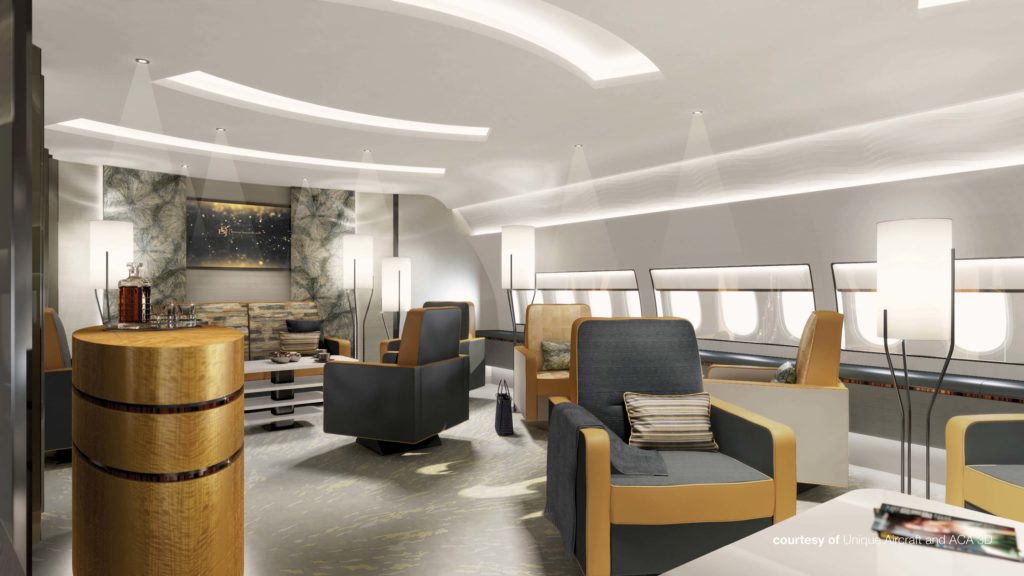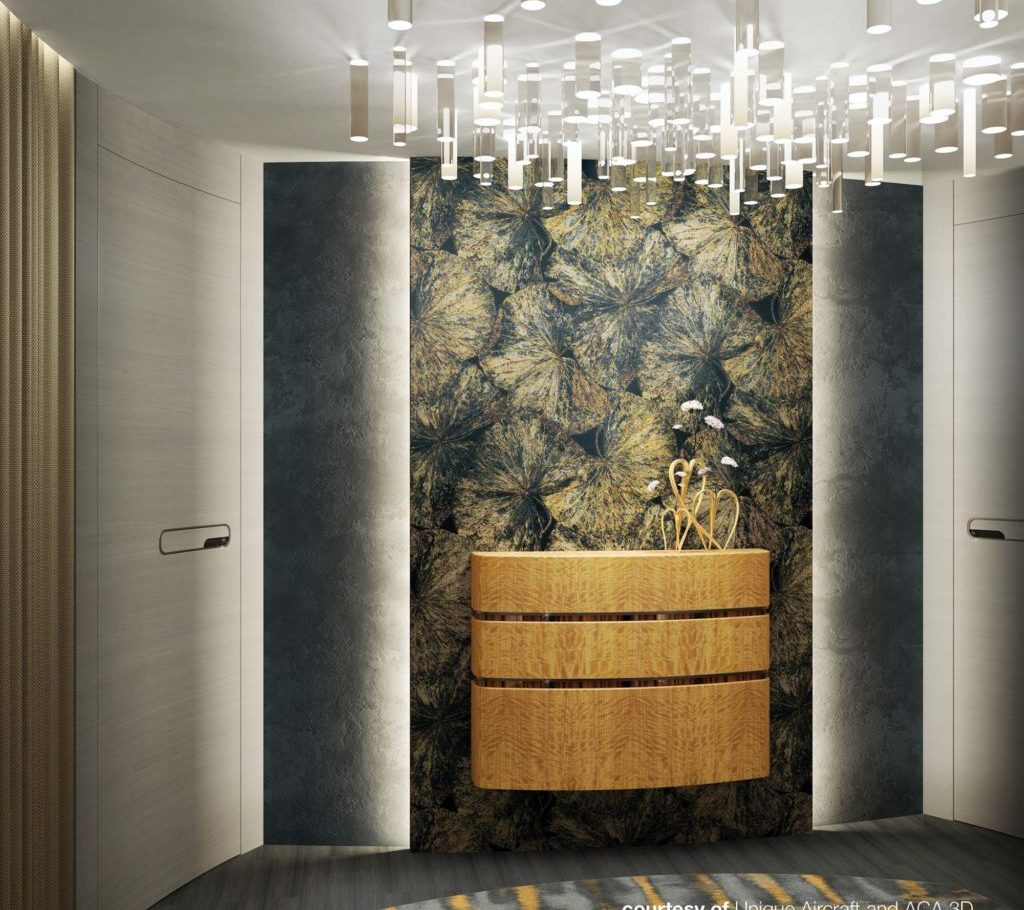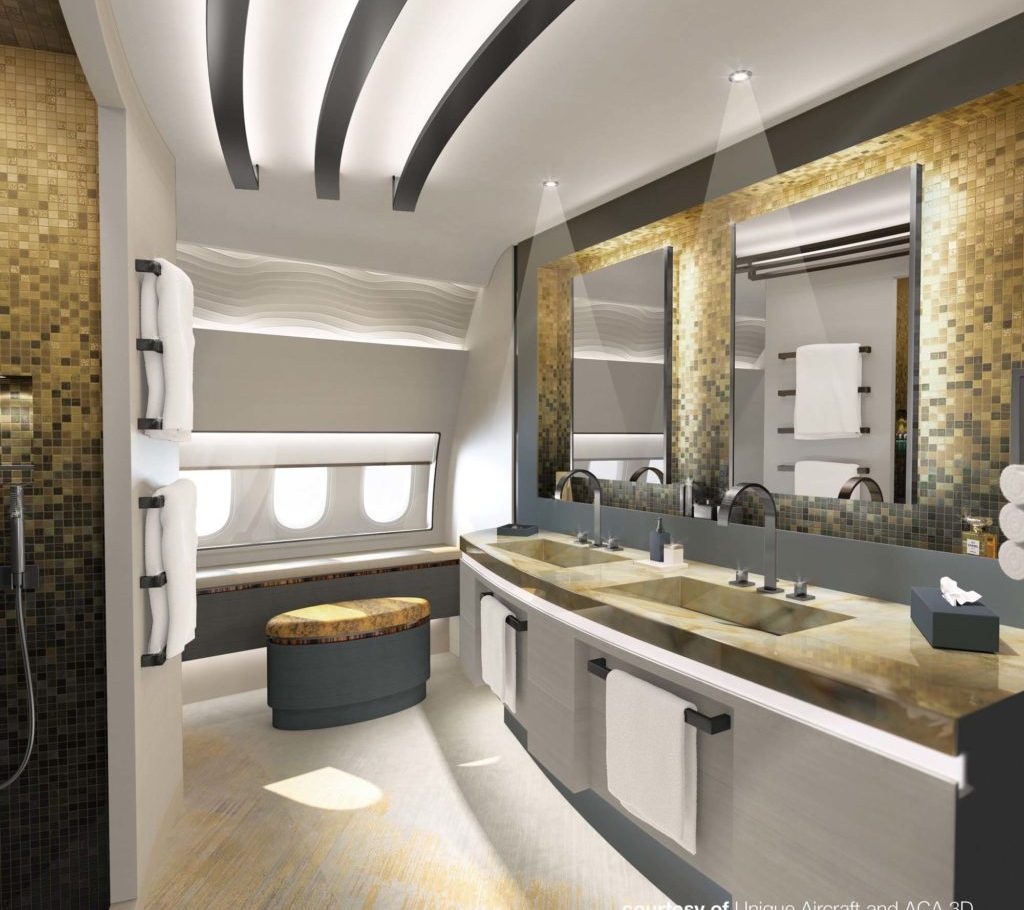 Midas touch: working closely with Boeing Business Jets, Borges employed the BBJ branding colours of gold and black within the design.
We wanted the cabin interior appearance to be elegant and stimulating and highlight the significant volume of the 777X, as well as the new bigger window size.
"The gold and silver colour scheme reflects the classic elegance of a palace décor, morphed into a contemporary design. The colour concept is also a transformation of the BBJ branding colours, black and gold, into an interior of atemporal classiness."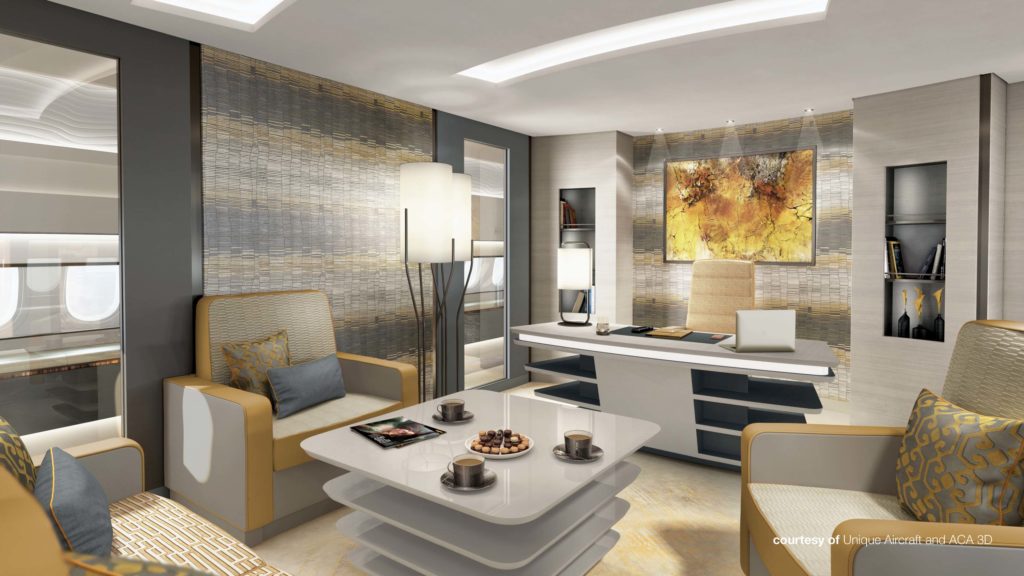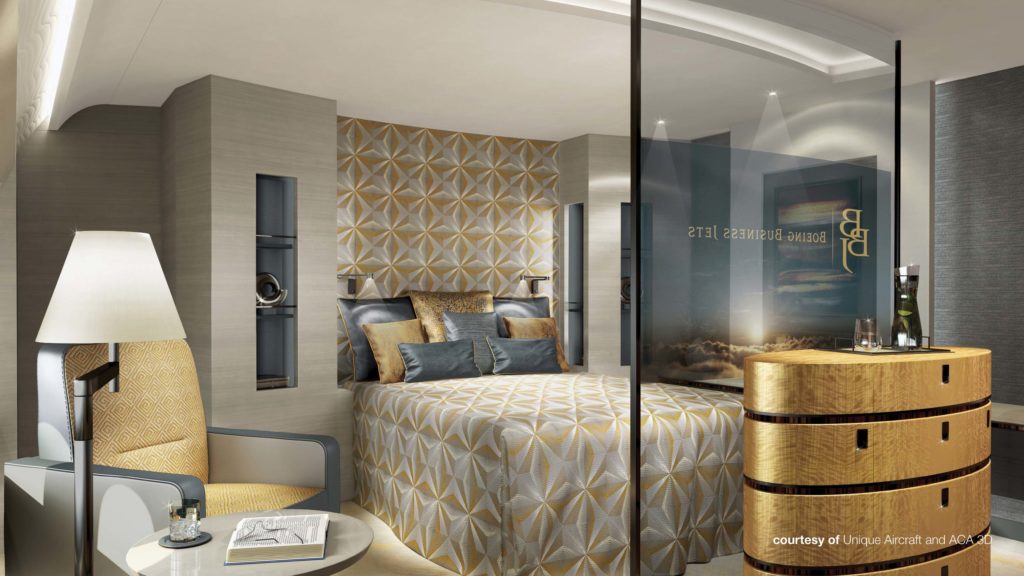 The layout has a private area with bedroom, bathroom and office, then the main entrance hall and a grand common open space, followed by a separate dining / conference area in the centre of the aircraft. Aft of this are the private VIP guest apartments.  Finally there is a large galley, and beyond, private First-Class compartments. The very rear of the aircraft can feature lie-flat business class seating, bringing the total passenger count up to about 64.
The design intentionally alternates between narrow and spacious to exaggerate the effect of the 5.9 metre-wide fuselage on the passenger as they enter each new zone.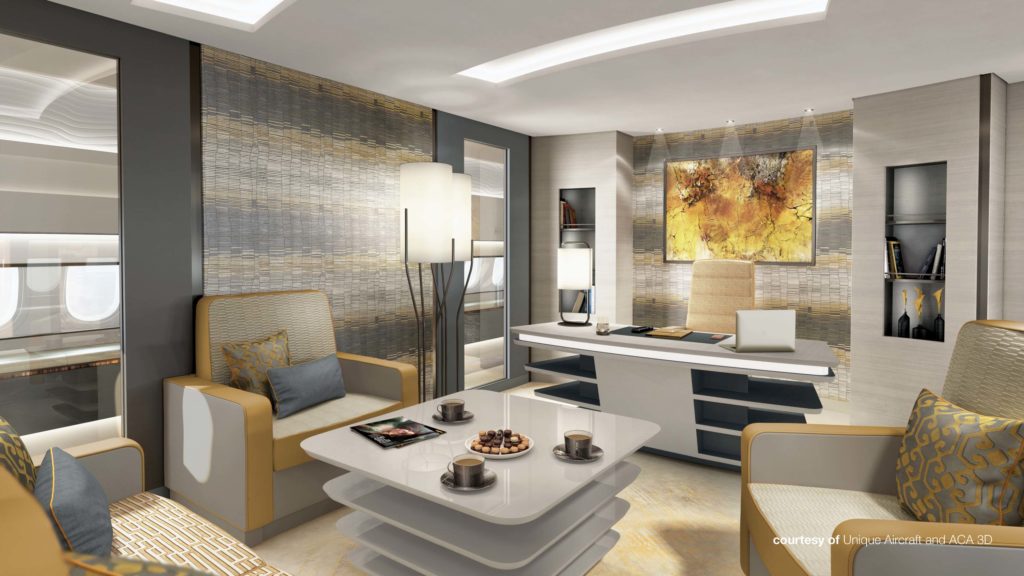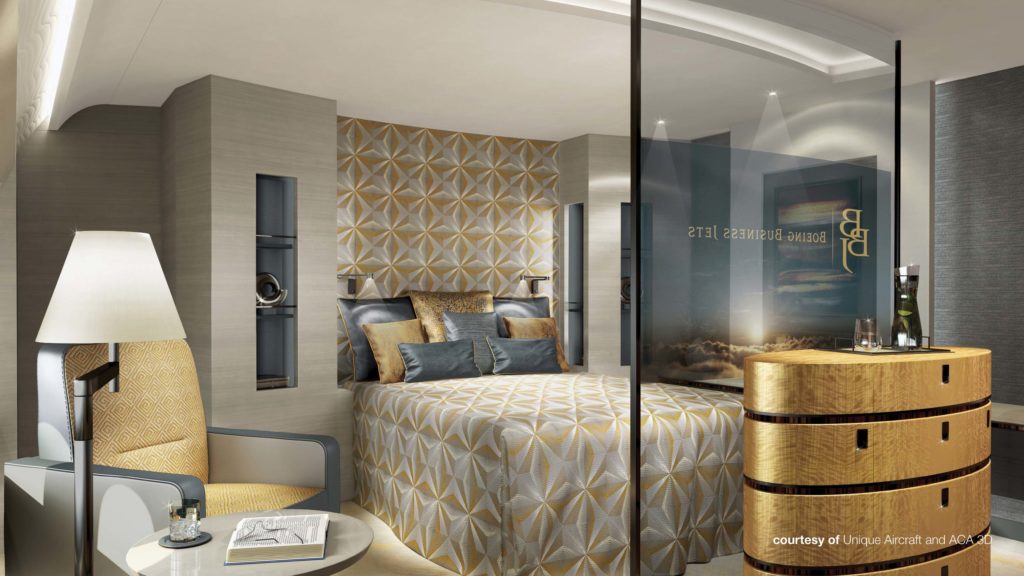 Borges has introduced novel structures such as huge transparent panels and different special light fixtures which would be challenging from an engineering and certification standpoint, but she is confident they are possible. The design also introduces OLED monitors, hidden behind moving fabric panels, as OLED architecture offers lighter weight, better picture and the ability to form screens to the curved walls of aircraft.
Borges added: "Even the carpet design is used as a tool to visually group elements while maintaining the overall open flow concept. For example, in the lounge and the dining area the carpet radiates from a focal point. This flowing yet focused pattern establishes a connection between all the room elements