From aircraft to lounge
Design — 05.11.18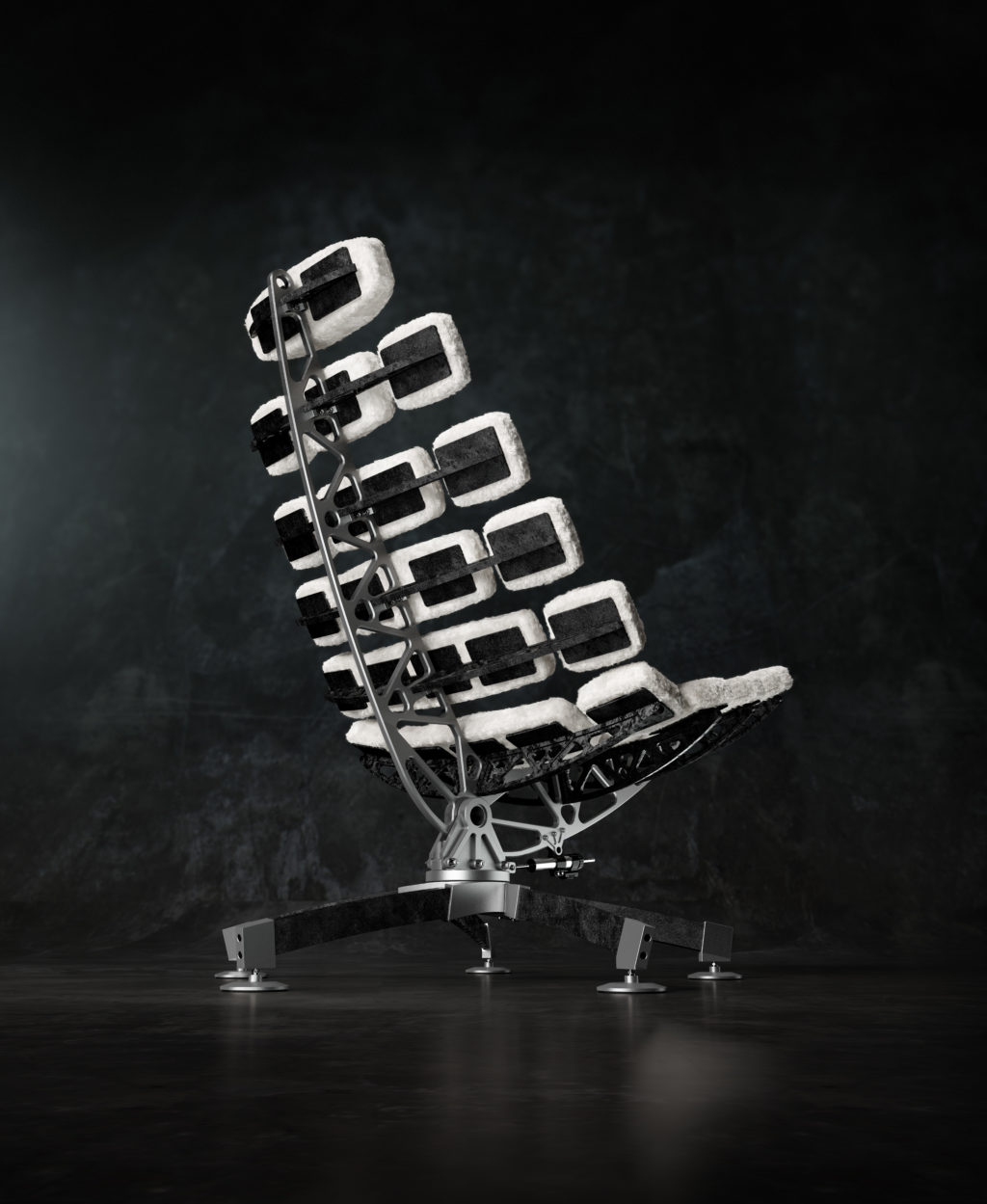 The M2.02 borrows technical and aesthetic methods from the supersonic aircraft. The materials used are taken from the aeronautical industry, with grade five titanium and HexMC® carbon being the main components, and the most innovative processes are deployed, including the latest milling methods and metal 3D printing.
The chair's main spar is titanium, to which are fixed 18 carbon half ribs, covered with a latticework, to offer a maximum strength-to-weight ratio. The 25 cloud-like pads attached to the lattice are wrapped in ethical fur fabric and filled with body moulding visco-elastic foam.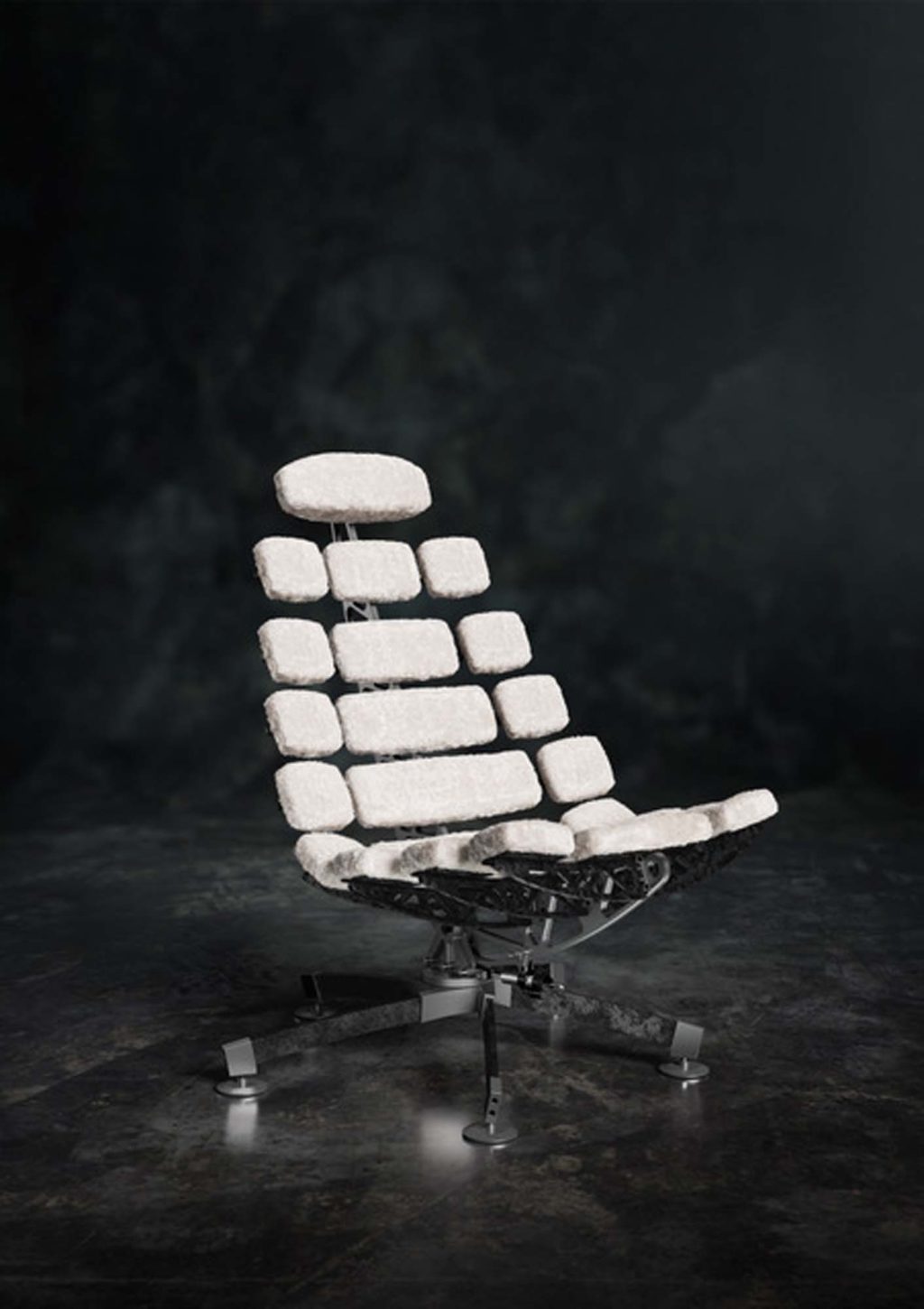 The chair's stand is inspired by the aircraft's reactor and achieved by additive manufacturing. The central hub gives a precise inclination to each leg. The shape of the baseplates of the legs, inspired by the legs of the lunar module Apollo 13, ensure a great stability, as well as visual reassurance. An actuator in titanium with a double action allows the chair to adjust to the user's weight and tilt gently backwards.
"I wanted this lounge chair simply to be a beautiful object it is a pleasure to sit and relax in, before being a sculpture which dresses a living room," said Mariat.
The lounge chair will be available in two versions: the M2.02 T version in titanium and carbon, limited to 10 pieces and the M2.02 A version in aluminium. Both versions will be customisable, with options including pad fabrics and mounting screw finishing. Choices will be detailed in the option catalogue. M2.02 T version will retail at Euro50,000.00, with the M2.02 A version at Euro15,000.00.