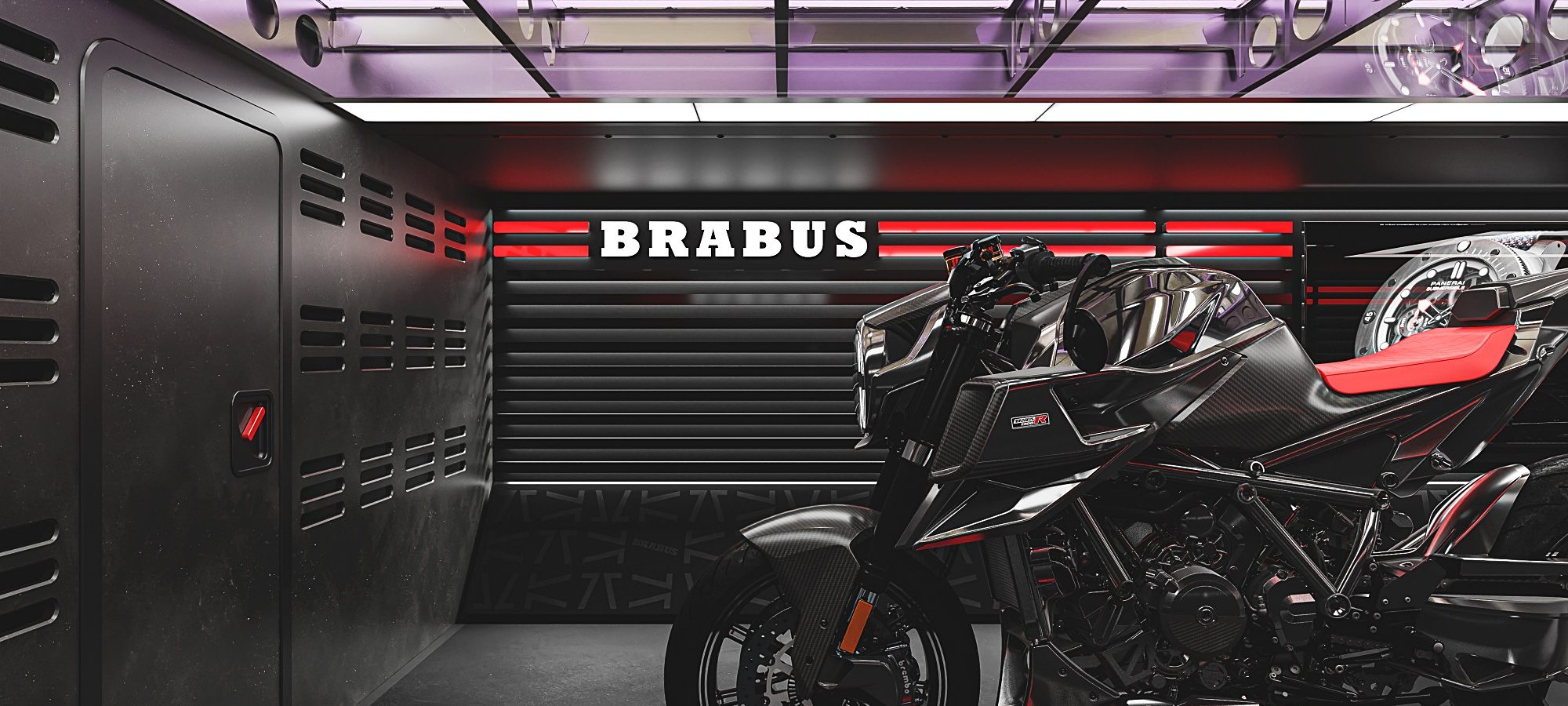 Lufthansa Technik has created the ultimate motorcycle club with its rebellious BRABUS Adventure Lounge.
We featured Lufthansa Technik's wide-body VIP Explorer cabin concept back in Issue 90; a pioneering design based on that of the explorer style superyacht that is currently making waves in the marine industry. These versatile vessels are designed to travel to the furthest corners of the oceans in comfort, with all the Owner's water and land 'toys' handily stowed on board. For this year's EBACE, Lufthansa Technik revealed its BRABUS Adventure Lounge, an attitude-packed addition to the Explorer concept.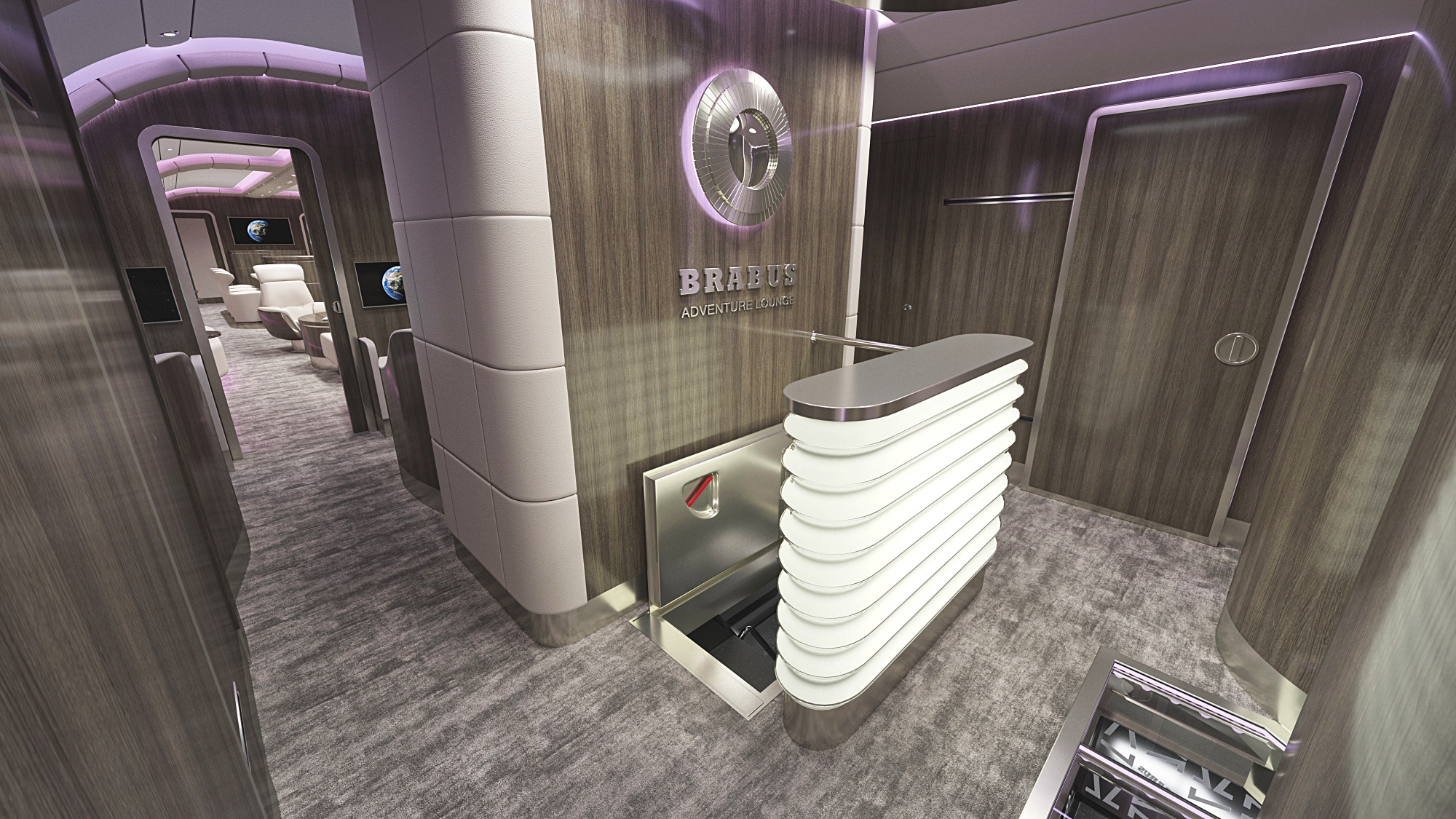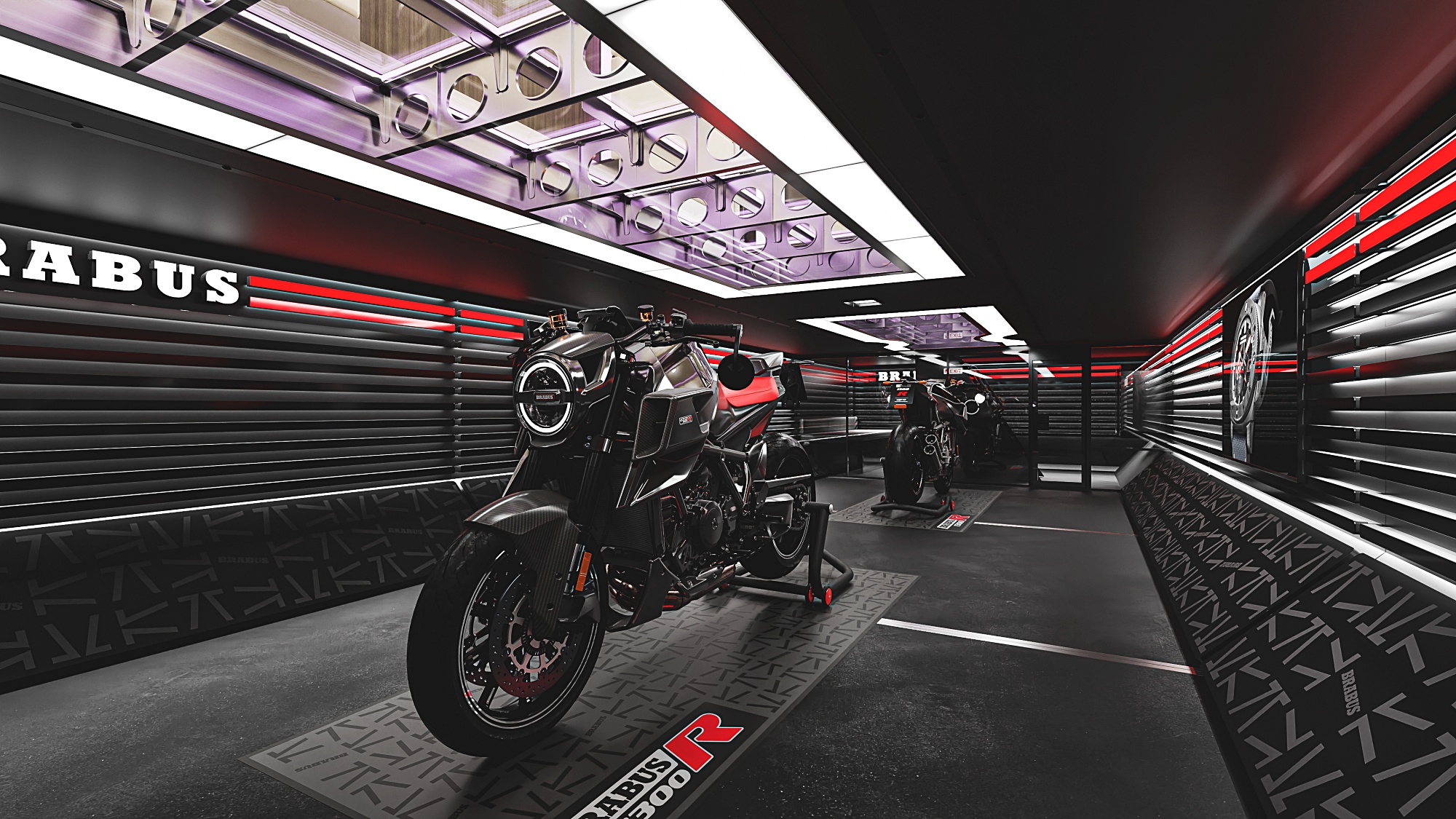 FREE BIRD
Taking advantage of the Airbus A330's spacious platform, Lufthansa Technik has created the BRABUS Adventure Lounge, a lower deck 'garage' that can house a number of motorcycles, which in this case, showcases the new BRABUS 1300 R. This strictly limited edition bike created in collaboration with leading Austrian motorcycle manufacturer KTM sets the tone of the Lounge, with its aggressive Signature Black and Magma Red colourway.
The Lounge can be viewed from the main deck through a glass floor and can easily be accessed from the main deck via a convenient staircase. As maintenance is a big part of biking, Lufthansa Technik has incorporated a service area along with housing for additional 'mobility equipment.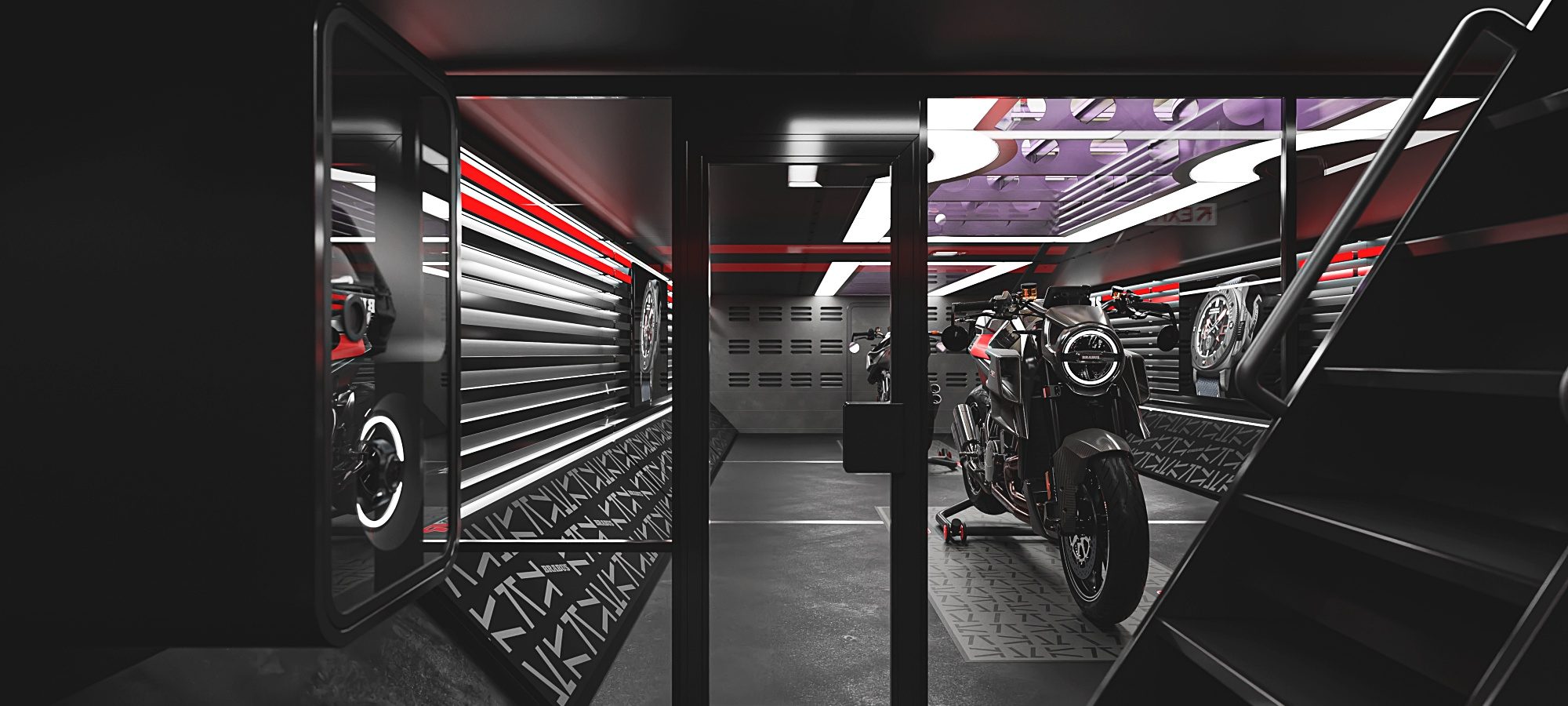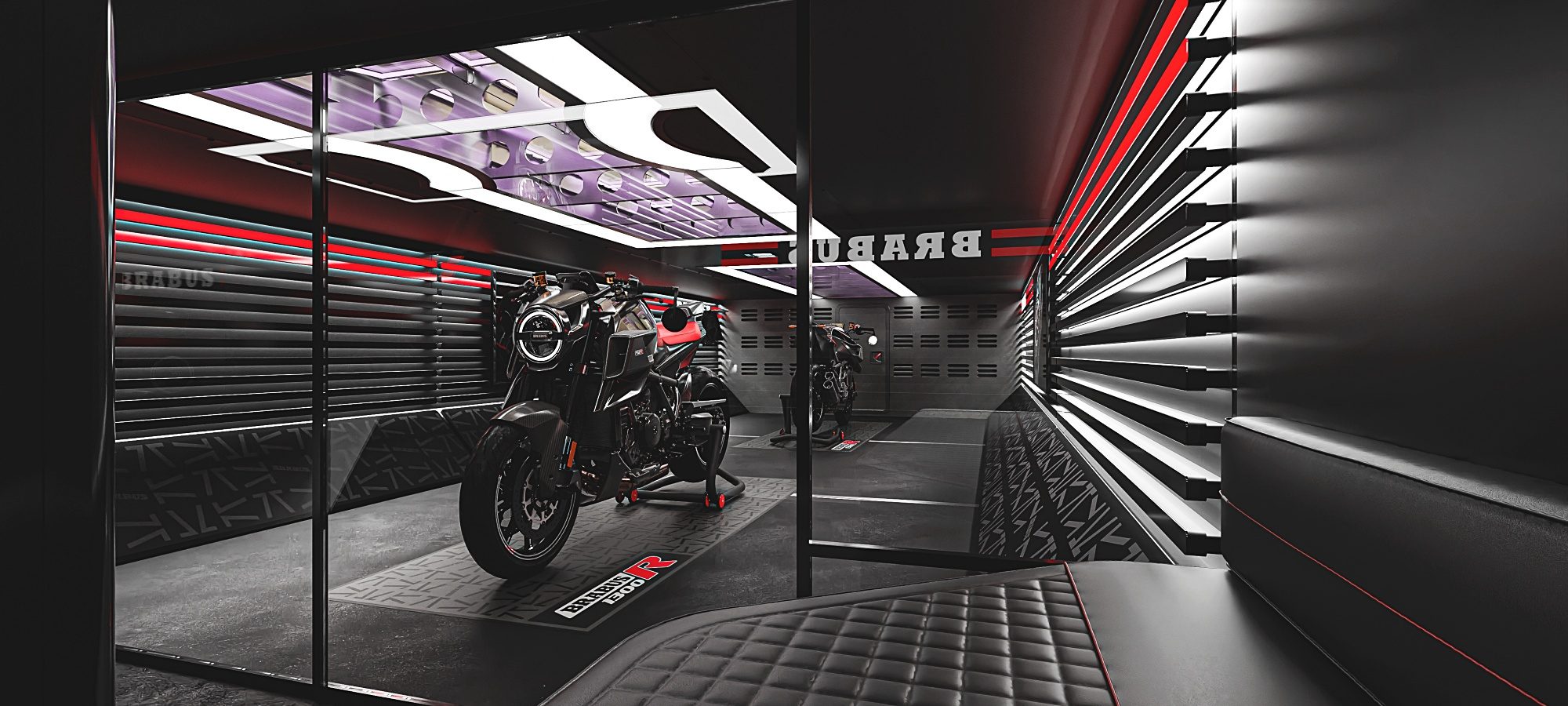 For this year's EBACE, Lufthansa Technik revealed its BRABUS Adventure Lounge, an attitude-packed addition to the explorer concept.
"In addition to the floor extending from the front fuselage area to form a veranda and the projection surfaces for virtual content integrated on a large scale in the cabin design, the BRABUS Adventure Lounge perfectly rounds off our concept for world explorers," explains Jan Grube, Sales Director in VIP & Special Mission Aircraft Services. "This flying platform provides its guests with a very individual base camp for further activities anywhere in the world – now extended by an exciting element with the BRABUS Adventure Lounge. We are particularly pleased to have BRABUS, a globally renowned partner, at our side for the realisation of this feature."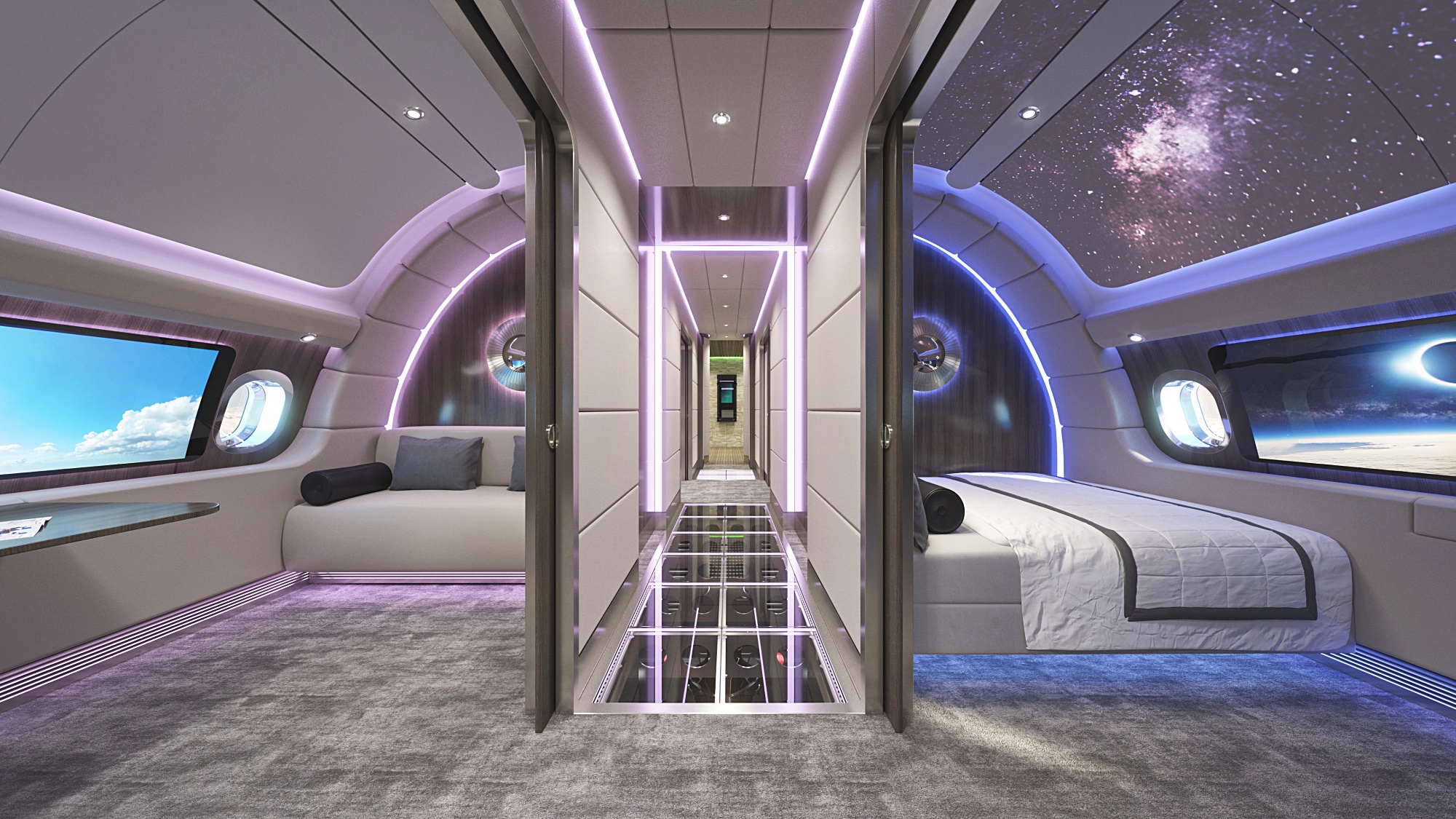 SPACE ODDITY
Designed in a way that both the safe and appealing transport of the motorcycles is possible, the BRABUS Adventure Lounge makes the most of the of the A330's usable on board space. As existing solutions are already in place for the crew rest areas, (which handily includes solutions for stairs and access hatches to the cargo) the concept is completely realisable and in many ways is a clever reimagining of the area where the Owner's 'toys' would be housed anyway. Here, existing features and procedures for transporting cargo on board such aircraft are taken into account.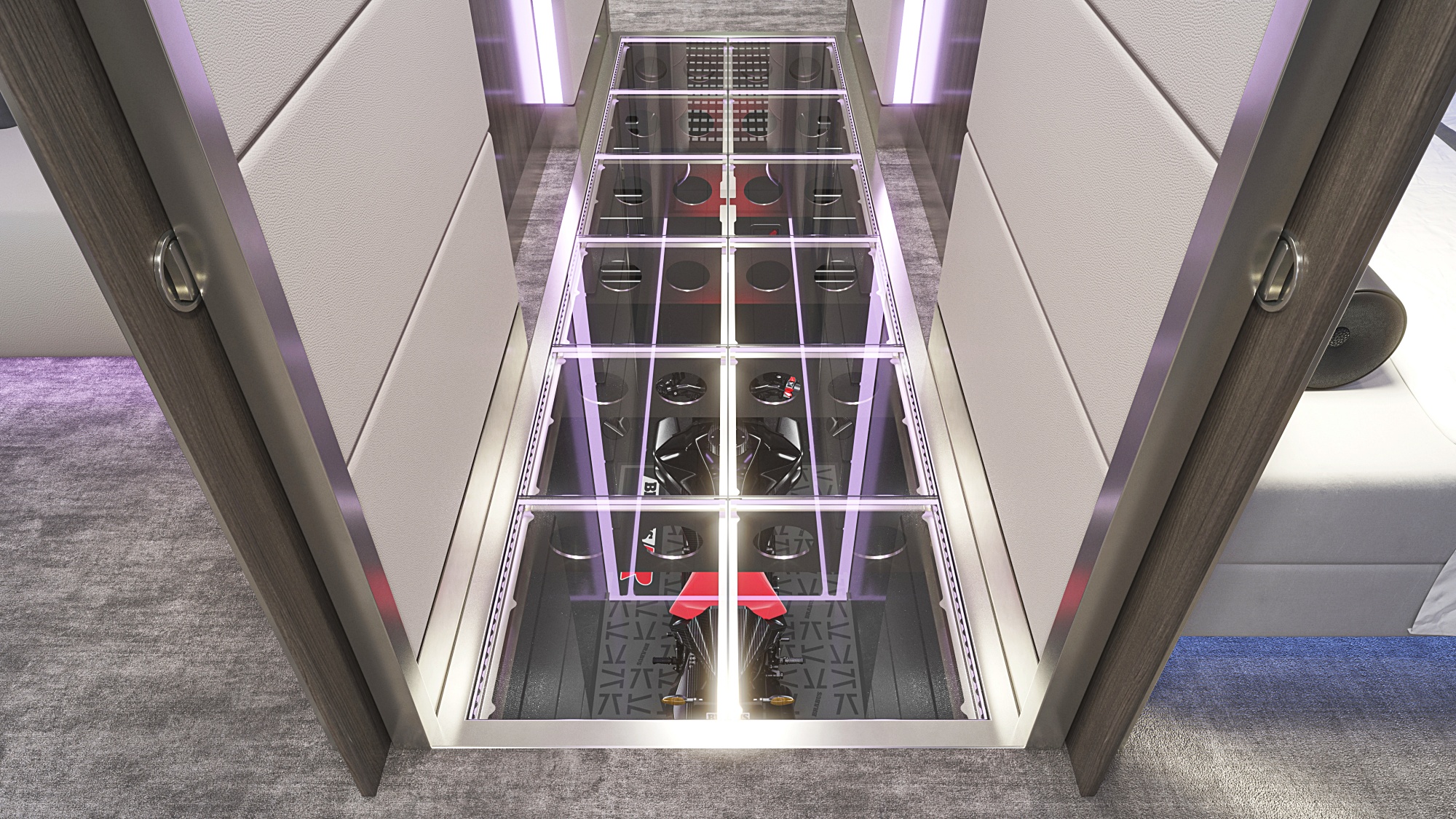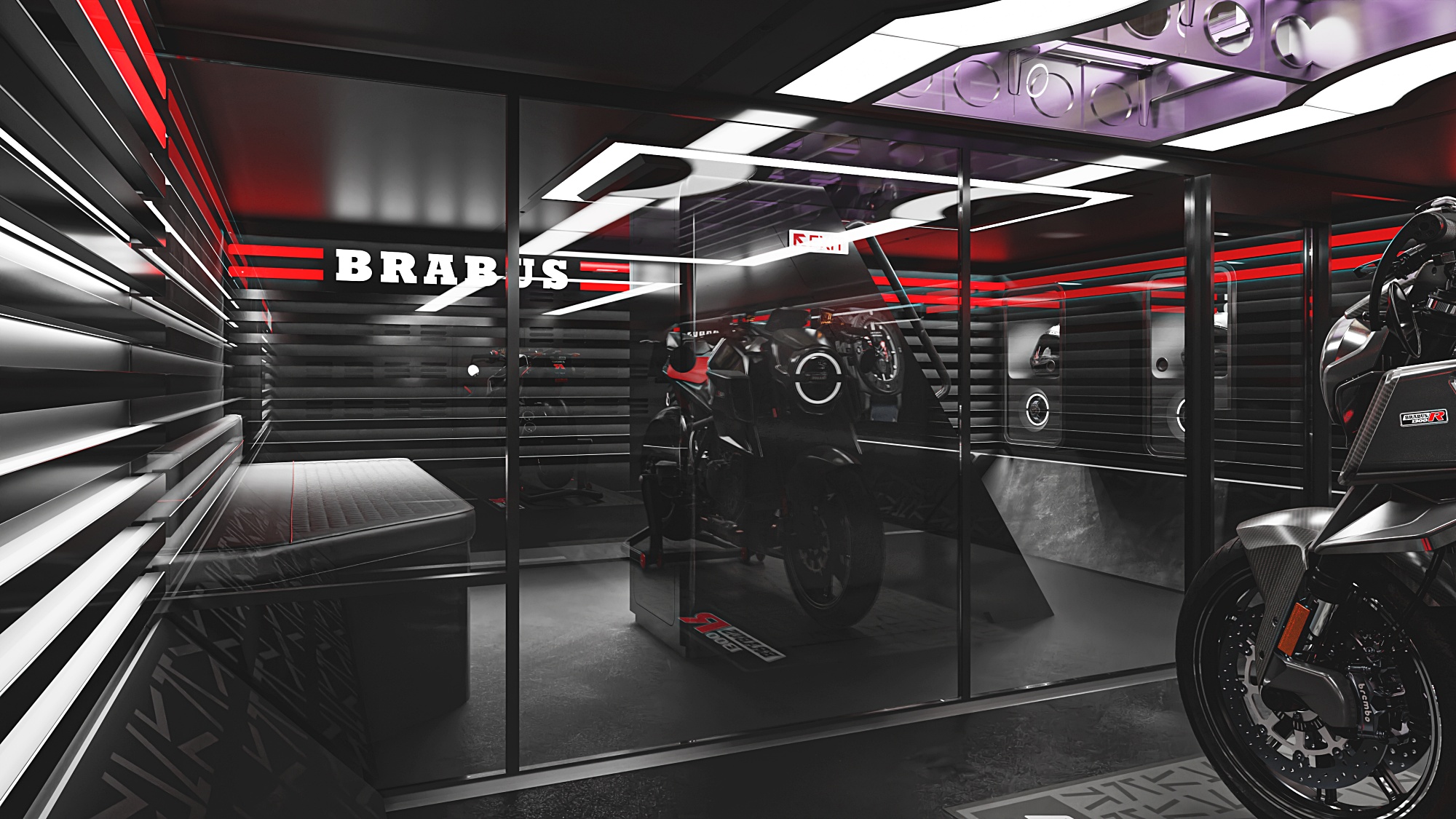 BORN TO BE WILD
Motorcycle riders are adventurous at heart, embracing life, freedom and exploration. Lufthansa Technik's BRABUS Adventure Lounge reflects the bike lifestyle, adding a well-equipped base for the two-wheel owner. With Lufthansa Technik using the explorer concept as a base, expect more adventurous ideas on the months ahead.