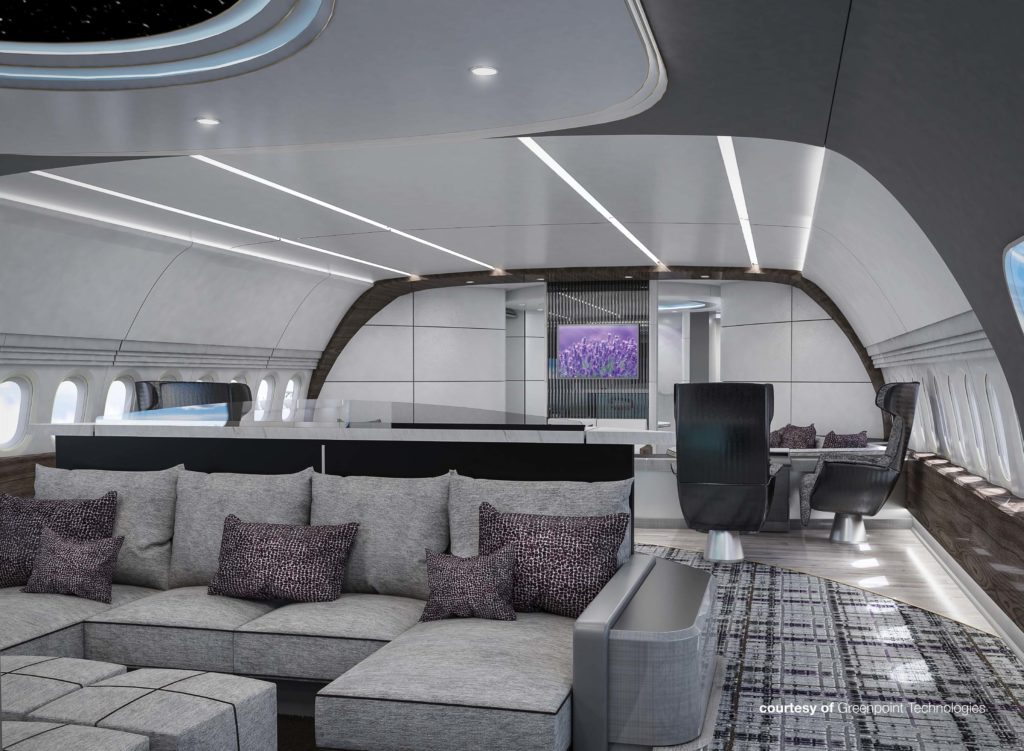 Design Director Annika Wicklund explained: "The inspiration for Lotus began with the wide 777X cabin and the desire for multifunctional spaces, advanced connectivity and unique features to set the interior apart from traditional private business jets. Our team aimed to design a contemporary, functional interior with the luxuries experienced at a world-class hotel. The result is a spacious, reflective and welcoming interior."
Greenpoint's 777X Lotus  VIP interior features a grand entrance and open lounge, ideal for entertainment and social gatherings. Hardwood steps lead to an elevated lounge, complete with a raised ceiling, business or dining seats, and a backlit bar overlooking a sunken media lounge. The media lounge features a large, curved monitor, adaptable divan with high-low ottomans, and custom LED lighting.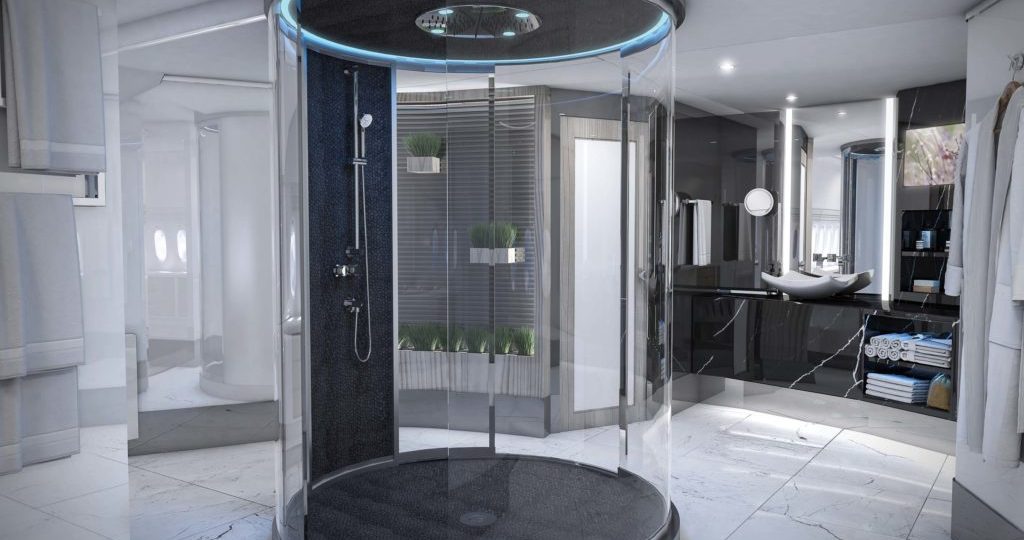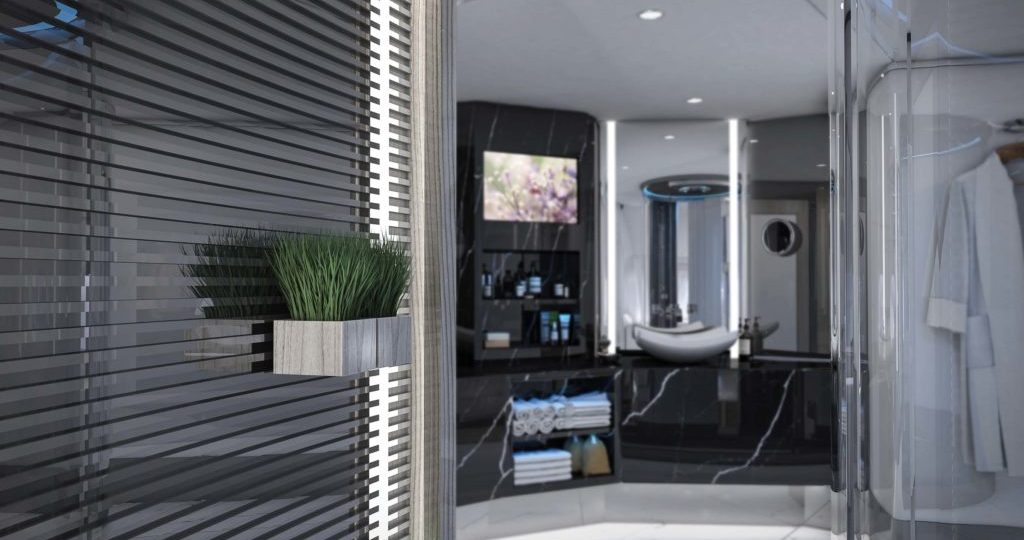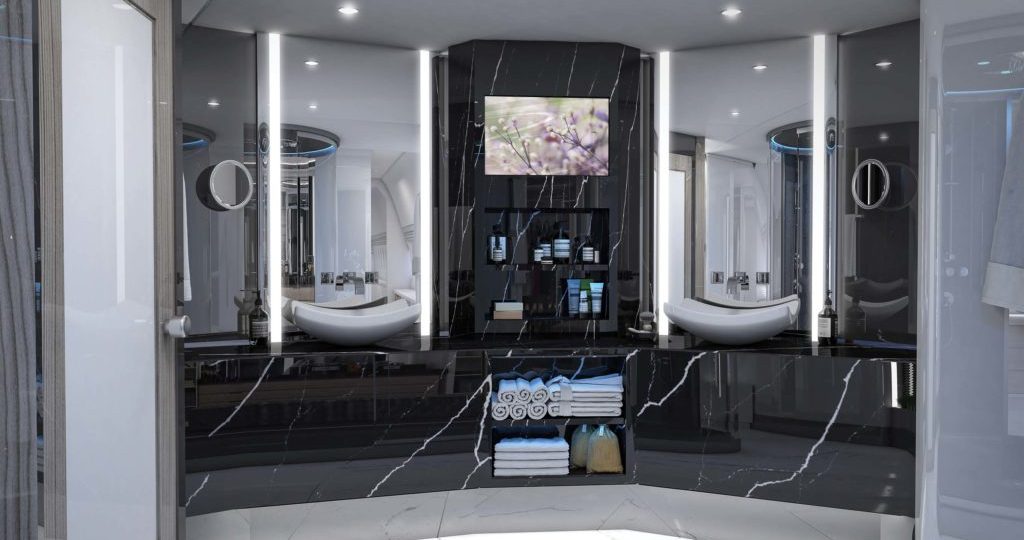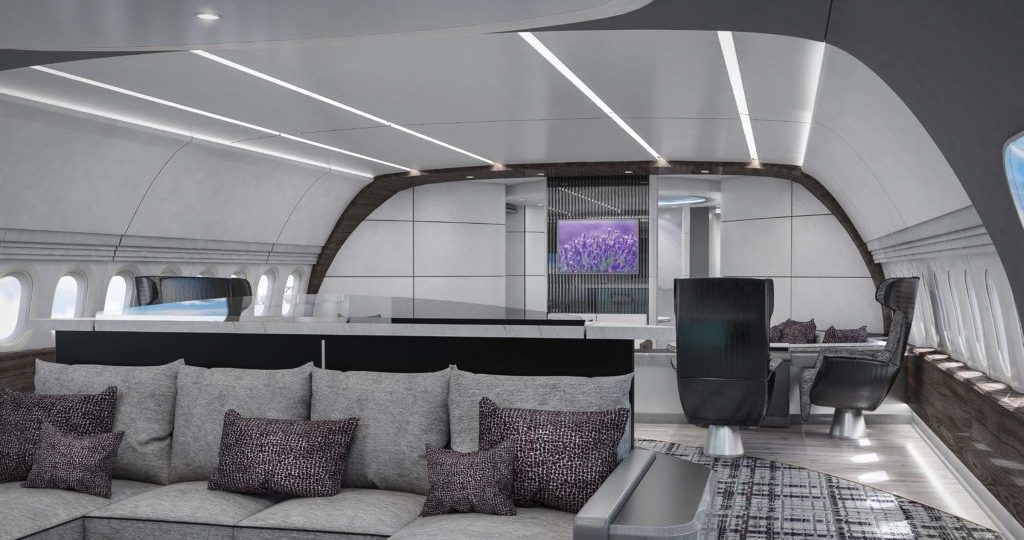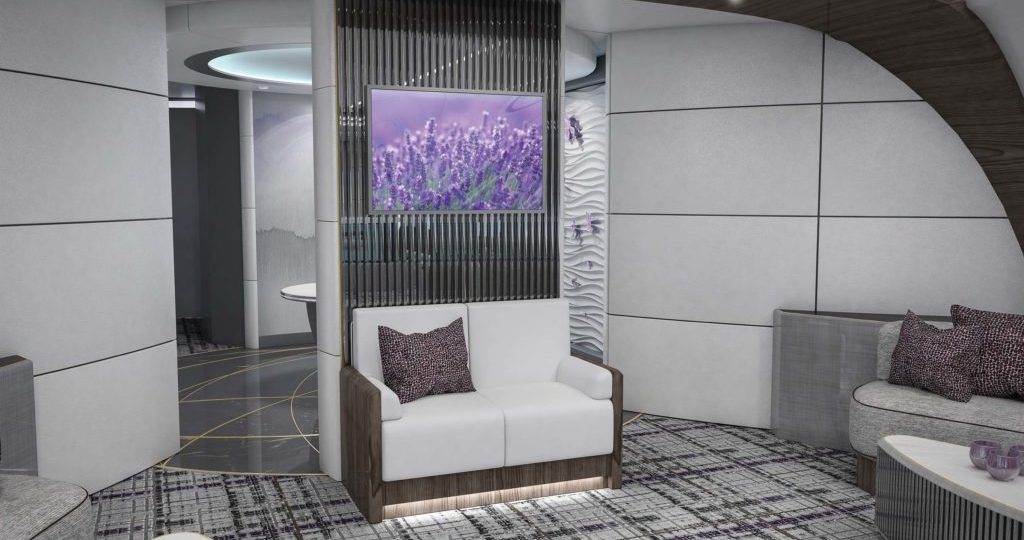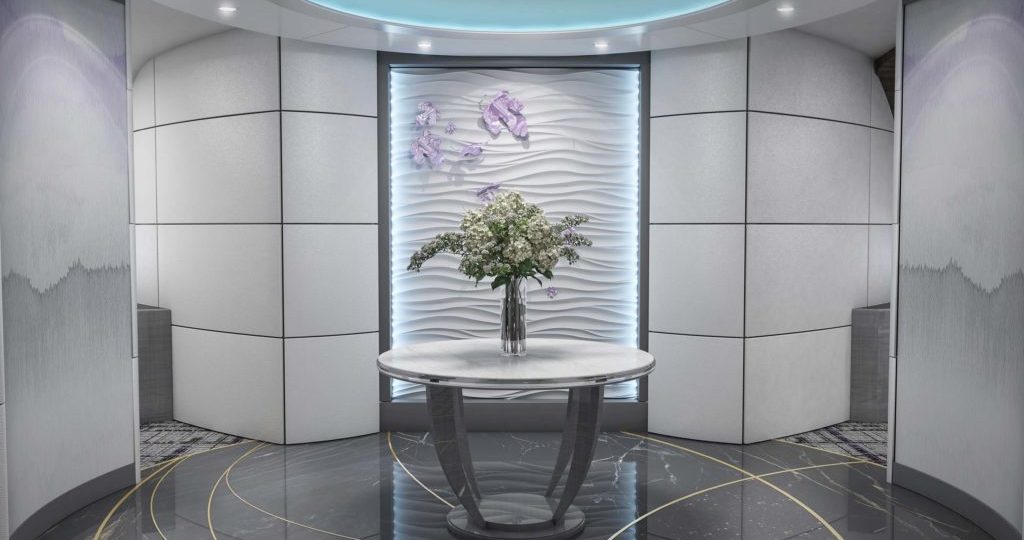 The interior also contains a library, guest suite and master suite. The master suite features a king size bed framed by a custom, artistic canopy headboard, and a spacious walk-in dressing room with heated hardwood flooring giving ample his and hers storage. The master bathroom also offers heated marble flooring and towel warmers, with a black marble vanity with embedded monitors, and an oversized rain shower, contained in a freestanding clear cylinder.
The overall colour theme for the concept is fairly neutral with shades of grey, from battleship to dove, highlighted with rich purple accents.