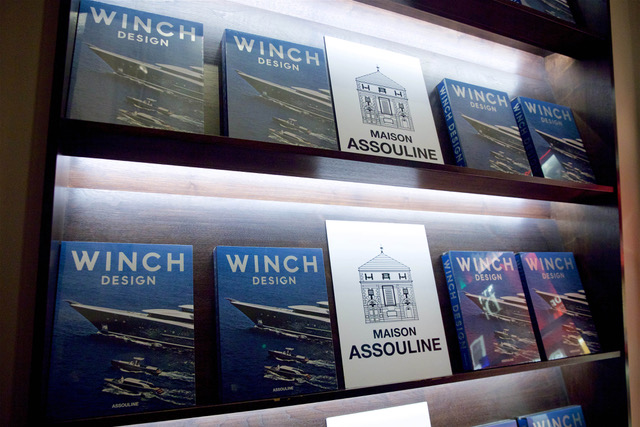 With the release of a new coffee table book, Winch Design offers a rare insight into the exclusive world of luxury lifestyle, showcasing the company's designs for superyachts, private jets and amazing homes.
In a stylish collaboration between London-based Winch Design and publisher Assouline, Andrew Winch has documented some of his most fabulous design creations over the last 32 years, as well as exploring the influences that help him and his team create stunning interiors for land, sea and air.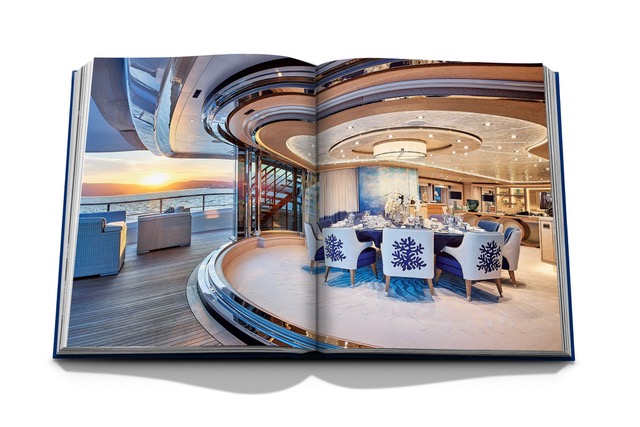 Winch had expressed his desire to create the sort of book that would capture the Winch story, but would also look at the wider design and creative influences that shape the diverse projects created by the Winch team. When he met with Andrew and Prosper Assouline, publishers of high end coffee table books from companies such as Chaumet, Chanel, Dior, Cartier, Rolex and Tiffany, everything fell into place.  Over the next 18 months, the concept was developed.
The new Assouline book, simply titled Winch Design, chronicles the company's progression, starting with the ground breaking early superyacht designs, with an in-depth look at many of the key boats created by the studio. These include the sleek Madame Gu, the home from home Sea Owl and many other iconic boats, each of which seems to mark a new level of innovation and craft.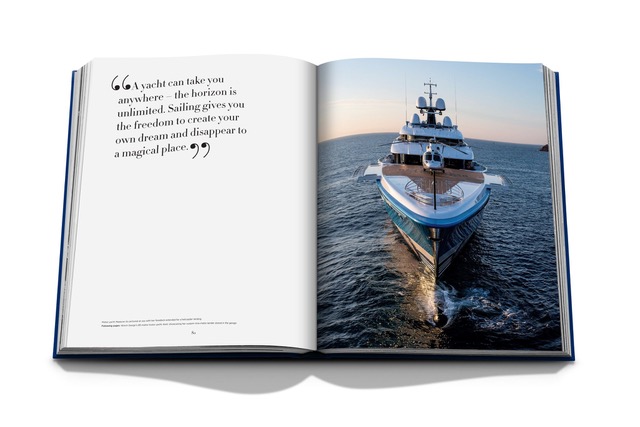 It continues following the progression of the design house, with glimpses of the exclusive interior design concepts for homes and private aircraft.
As well as an informative text by Dominic Bradbury, the Winch Design's monograph is also a meticulous piece of picture research, replete with many inspirational images of places, works of art and techniques that have informed the lavishly finished staircases, murals, wall coverings, and bespoke works of art that fill these rarely seen interior spaces. The glossy pages feature art by modern masters, such as Picasso, Matisse and Yves Klein, and design inspiration from classic architects and designers such as Frank Lloyd Wright and Pierre Chareau, alongside original Winch Design concept drawings.
Winch Design is making a donation for every book sold or gifted in support of The Blue Marine Foundation. BLUE is working tirelessly to protect our oceans through the creation of marine reserves and by helping to establish sustainable models of fishing around the globe. Winch Design is committed to helping them achieve their goal of protecting 30% of the world's oceans by 2030.