DENALI DEBUT: EAA AIRVENTURE
Textron's Beechcraft Denali has made its show debut at the EAA AIRVENTURE.
The Beechcraft Denali has come a long way since it was introduced as the Cessna Denali back at AirVenture 2016. Even then, there was much discussion about the potential return on investment for another aircraft in the well-served turboprop sector. However, the concept survived not only these discussions, but also the pandemic, making its maiden flight in November 2021 flying from Textron Aviation's west campus at Eisenhower International Airport. During the two-hour and 50-minute flight, the team tested the aircraft's performance, stability and control, as well as its propulsion, environmental, flight controls and avionics systems. Demonstrating its capabilities, the Denali reached an altitude of 15,600 feet, achieving speeds of up to 180 knots.
Jet inspired cabin: Interior configuration includes a six-seat executive interior complete with a refreshment centre or a nine-seat commuter configuration.
Now in summer 2023, the turboprop has made its show debut at the Experimental Aircraft Association (EAA) AirVenture in Oshkosh, Wisconsin. The weeklong EAA AirVenture attracts nearly 700,000 aviation enthusiasts (and 10,000 aircraft arrivals make it the busiest airport in the world during the show) so it was the perfect event for Textron to reveal its latest clean-sheet design aircraft.
HIGH PERFORMANCE
With one pilot carrying four passengers, the Denali has a range of 1,600 nautical miles at high-speed cruise and will be able to fly from Los Angeles to Chicago, New York to Miami or London to Athens at a max cruise speed of 285 knots.
Power comes courtesy of the Catalyst engine – a Full Authority Digital Engine and Propeller Control-equipped (FADEC), 1,300 shaft horsepower (SHP)-rated turboprop. This is mated to McCauley's new 105-inch diameter composite, 5-blade, constant speed propeller, which is full feathering with reversible pitch and ice protection.
In line with the industry's drive for enhanced sustainability, GE Aviation and Textron Aviation have joined forces to create an aircraft that not only reduces CO2 emissions but also improves efficiency and can be powered by Sustainable Aviation Fuel (SAF).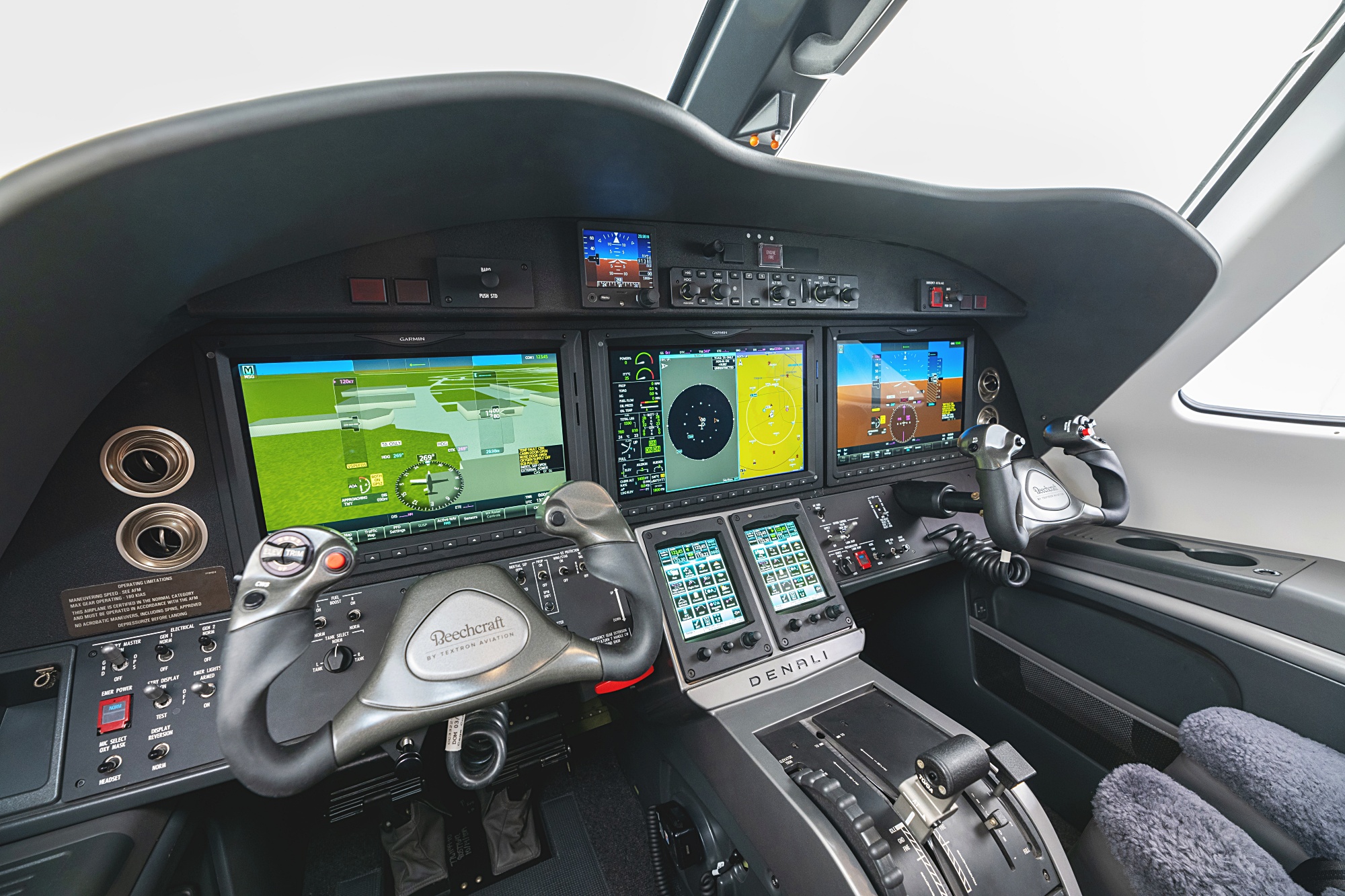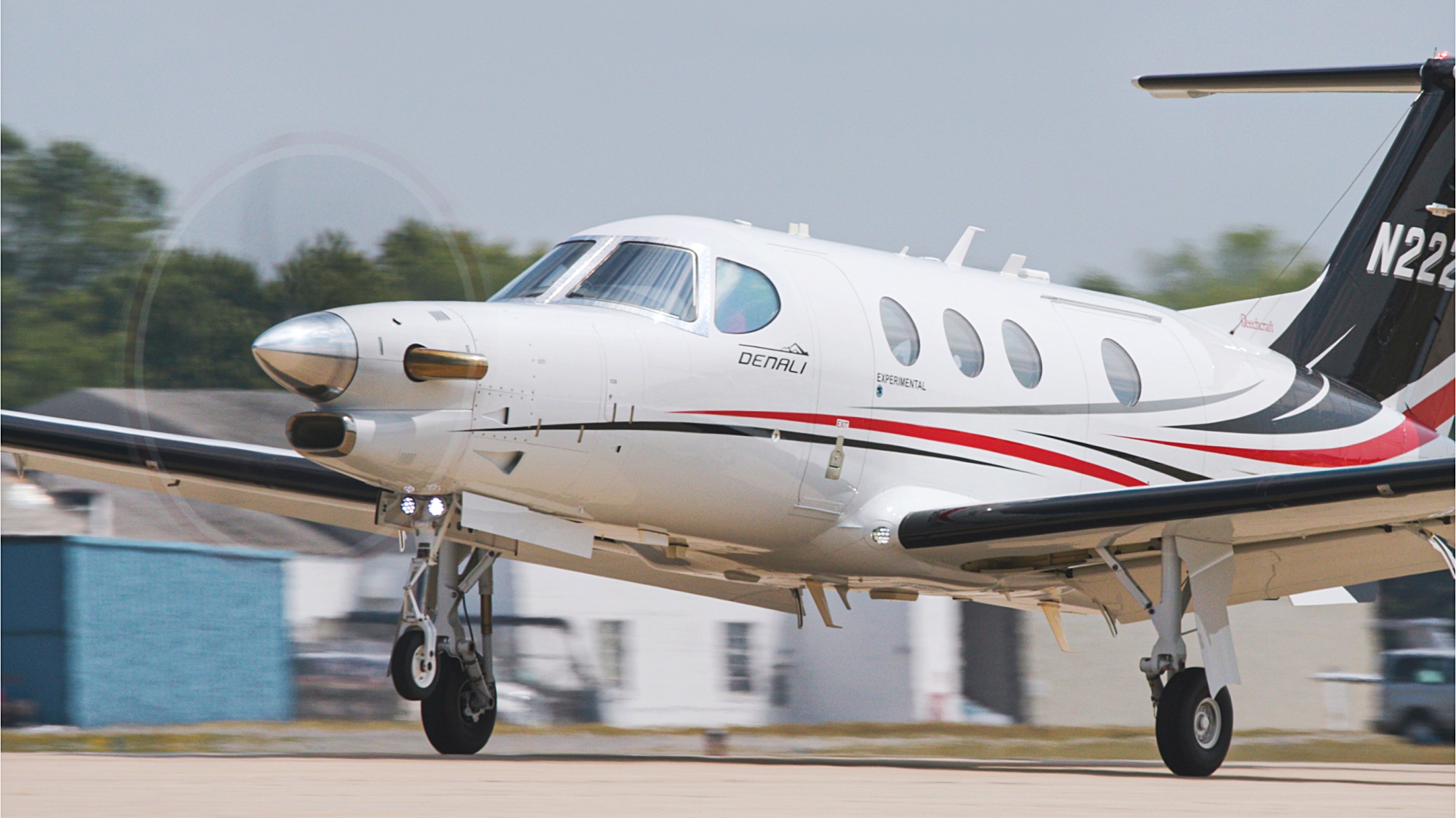 Space to relax: A larger cross section offers more head and shoulder room than the Denali'scompetition.
CABIN COMFORT
Denali cabin configurations on offer include a six-seat executive interior or a nine-seat higher-density commuter version. The company describes the cabin as 'jet inspired', and the executive option certainly offers passengers a level of space and convenience that is more often found on a midsize jet than a single-engine turboprop.
Passengers will also enjoy large cabin windows, a forward refreshment cabinet, and an in-flight accessible baggage compartment. An optional externally serviceable belted lavatory in the rear of the cabin is also available
At the Denali's 31,000-foot service ceiling, 1,000 feet above the PC-12, the 7.55 psi cabin differential will be the equivalent of an aircraft flying at 6,130 feet. For passenger comfort it will maintain a sea-level cabin up to 18,500 feet.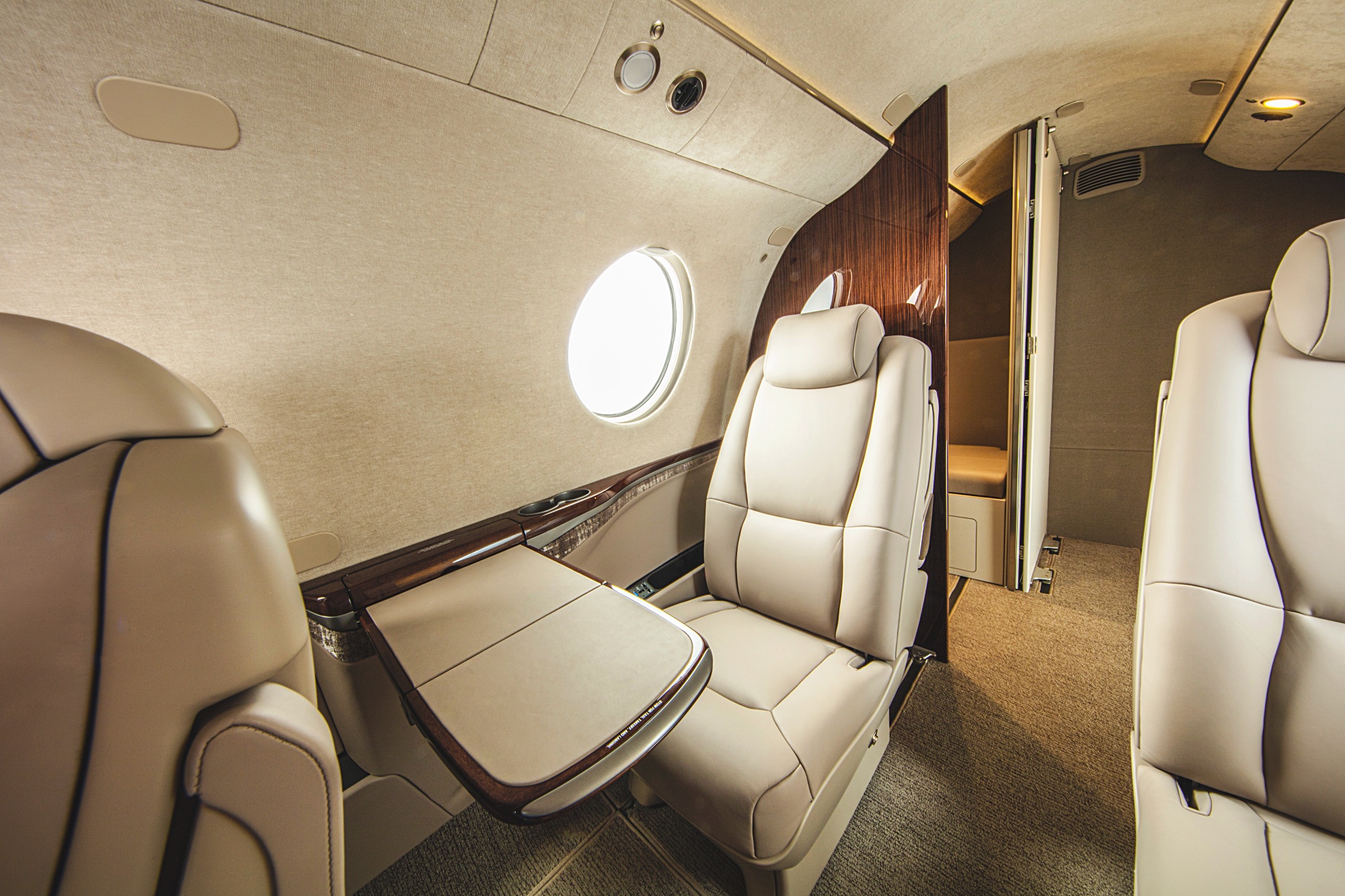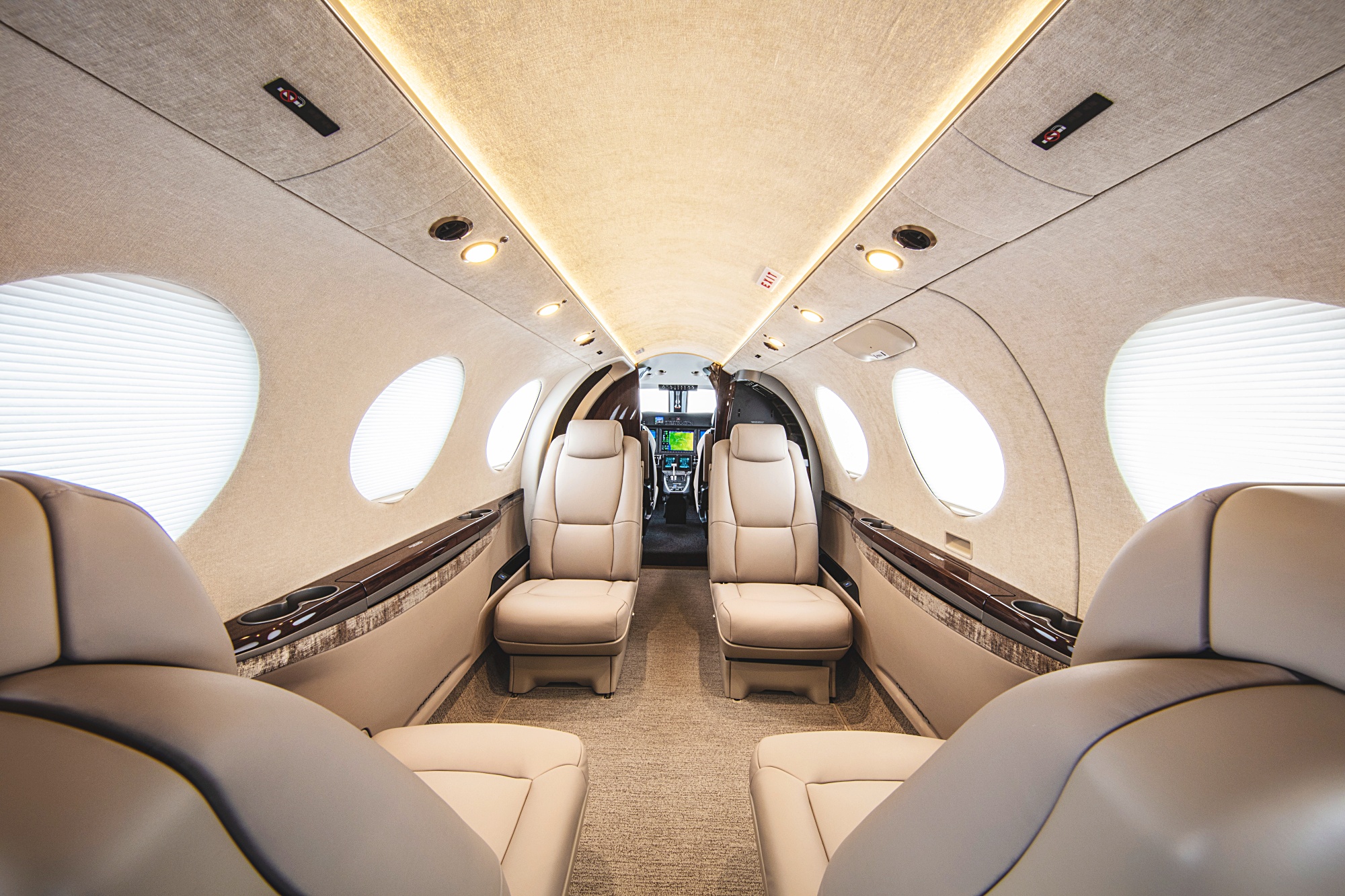 AVIONICS
The Denali's flight deck is equipped with the Garmin G3000 intuitive avionics suite with high-resolution and touchscreen controllers. An integrated Garmin autothrottle interfaces with the Automatic Flight Control System (AFCS) and Flight Management System (FMS) to provide easy speed control throughout all regimes of flight from takeoff to touchdown. The revolutionary Garmin Emergency Autoland system is also being implemented into the aircraft's development and flight test program, and will be available as a standard feature at time of entry into service.
Lannie O'Bannion, senior vice president, Sales & Flight Operations concludes. "The Denali's clean-sheet and high-performance design is revolutionising the single engine turboprop market. Beechcraft turboprops are renowned for their versatility and reliability, and I'm thrilled to unveil the newest member of the legendary product family to the world."