WILD ELEGANCE: EMBARKING ON A KENYAN ADVENTURE
Monica Kapila experiences a two-night, three-day Kenyan safari in the Masai Mara at Elewana Sand River luxury lodge.
We flew Emirates to Nairobi and then took an hour's flight from the smaller Wilson airport to Keekorok via Safarilink. The local airlines often stop at various destinations in the Masai Mara and we were lucky that our drop-off was first – you could be the second or third drop-off, so take a book and or download some music.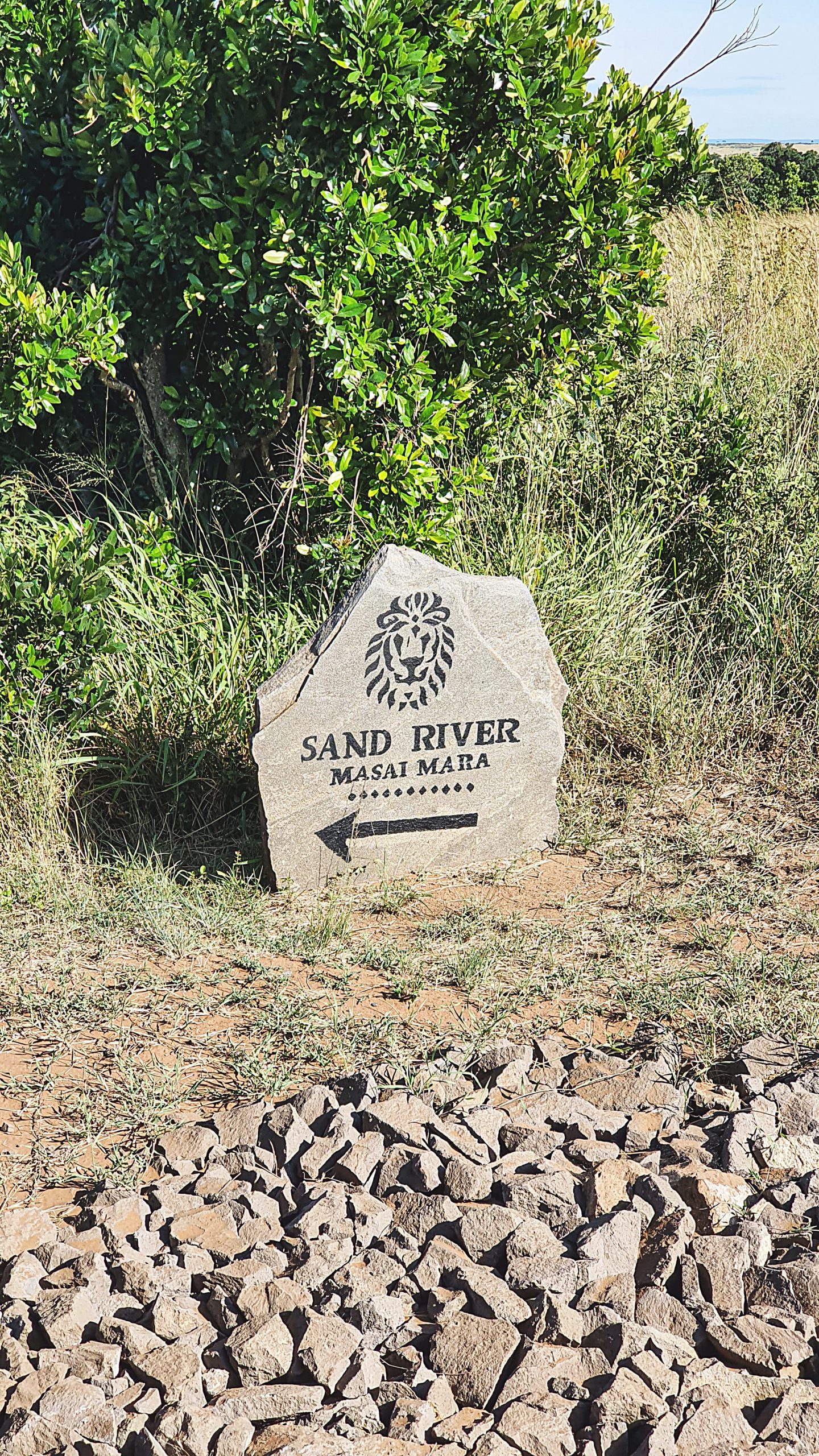 Arriving at any airstrip in the Mara is a magical experience and your adventure really does begin when you touch down. Elewana came to pick us up in a luxurious, open-topped land cruiser specially modified for safari scapes.
Park fees are always paid in addition to your safari package and are charged for the number of nights you stay. For non-Kenyan residents, it's 80 US dollars per person per night and your driver takes care of the arrangements on arrival.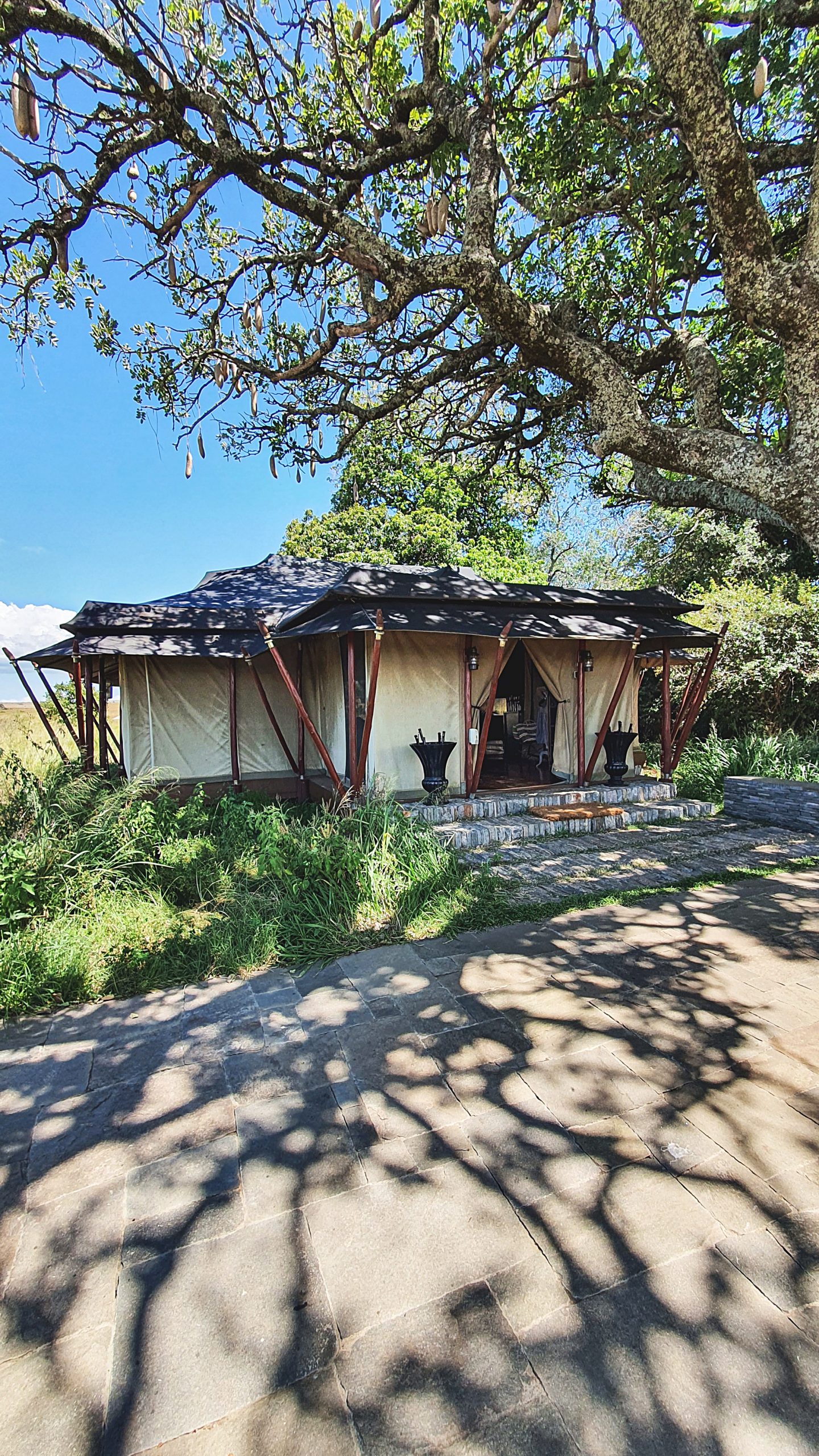 ARRIVING AT THE LODGE
The Elewana Sand River lodge is a pleasant 40-minute drive from the Keekorok airstrip, which almost borders Tanzania. Remember, it's open-topped, so while it may be hot, take a hat as you're on safari from now on. We abruptly stopped en route when our guide spotted a mature lioness simply emerge from the side of the road and walk right behind our vehicle to the other side. The adrenaline rush had begun! We also spotted but didn't stop to see giraffes and elephants along the way.
The Elewana Sand River camp has 16 luxury tents in basically two distinct sections. We stayed in a large, luxurious tent room with an indoor bathroom with roll roll-top bath and an outside shower area facing the Sand River. The room had a wraparound terrace but we spent most of our free time in the common reception tent, or outside.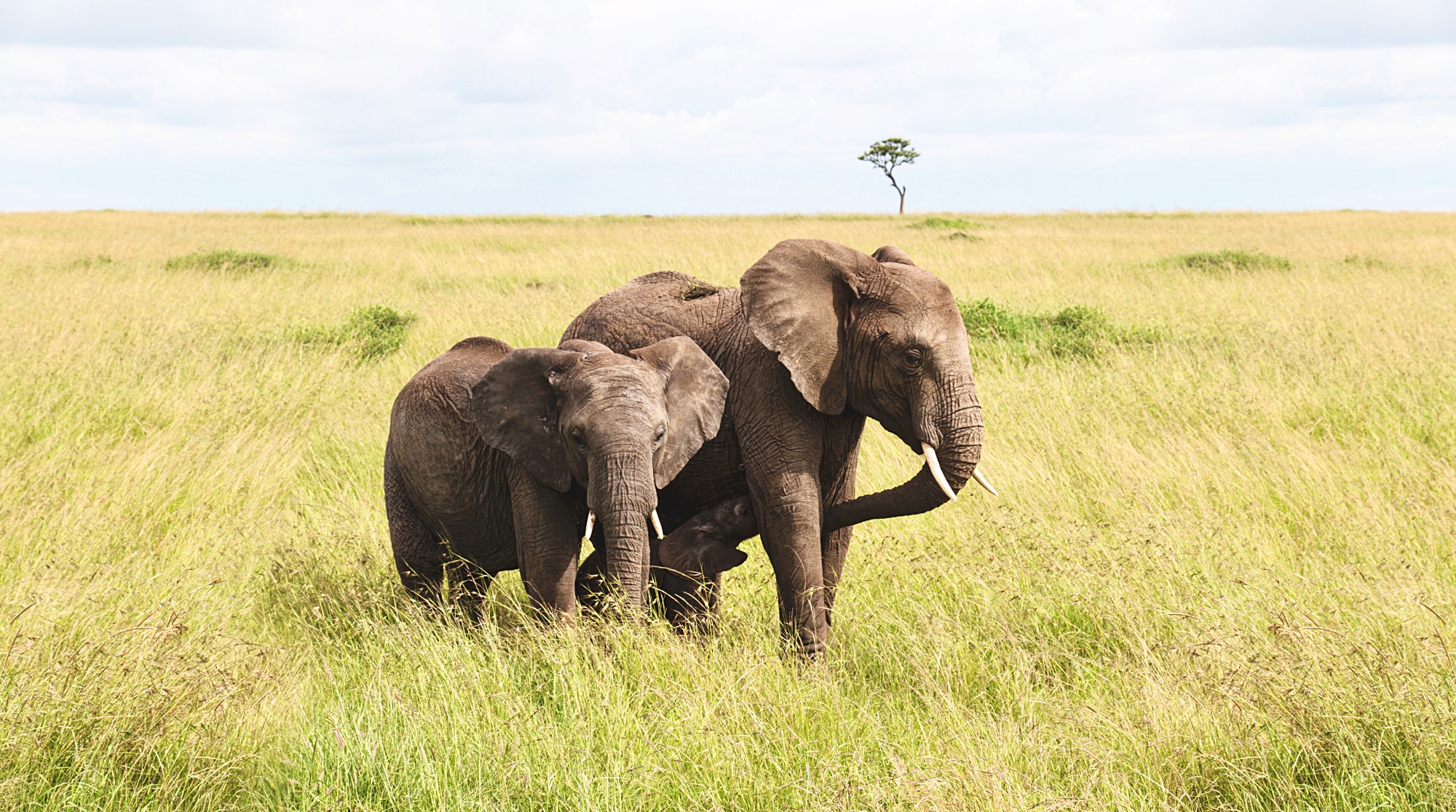 GAME DRIVES
Early morning game drives are a must on safari and they typically start around 6.30 am. There's something very special about getting up in the dark, having a quick coffee and homemade biscuit before you leave, wrapping a warm masai blanket around your legs and venturing into the as-yet quiet wilderness on the lookout for any of The Big Five!
Morning game drives can incorporate breakfast along the way as you can travel quite long distances from base camp. Your driver is experienced and knows which areas you're most likely to see animals. The peak time for safaris of course is July/August, during which time the famous migration takes place.
Afternoons are spent relaxing and recovering at the lodge with an early evening game drive at about 4.30 pm on the agenda. We loved both our early morning and evening game drives.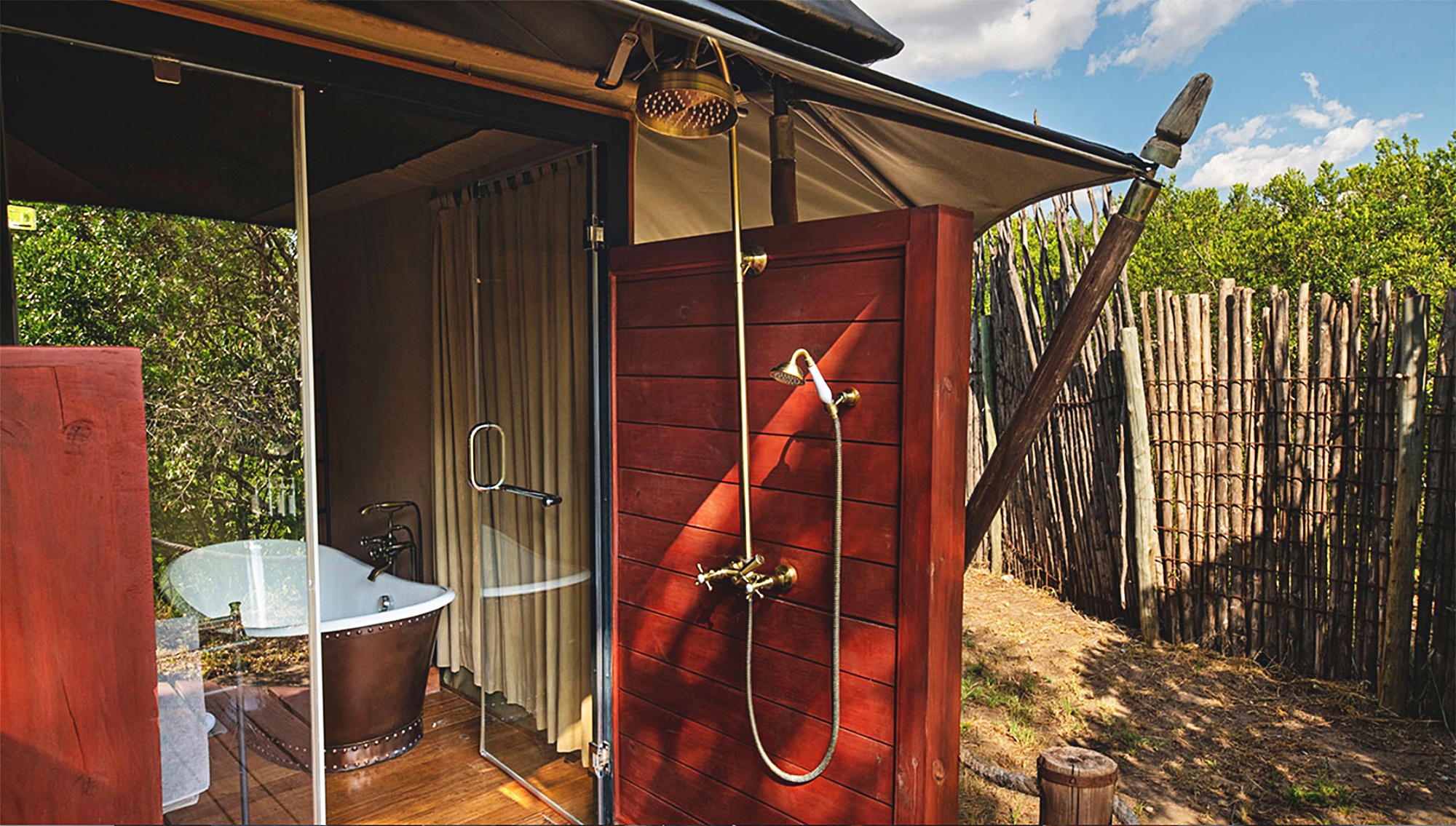 ALL ABOUT THE ANIMALS
What you see and how much you see will vary depending on the time of year you visit; the length of grass (shorter grass is better, as this means more plains game, which means more big cats are attracted), and of course, your luck!
We saw several groups of elephants almost everywhere we went and we also spotted lions, a leopard, giraffes, and zebras. They were the "pumba" warthogs, and buffalos and we observed plenty of plains game too.
Safari in style Located on the banks of a river from which it has taken its name, Sand River Masai Mara is located within the Masai Mara National Reserve.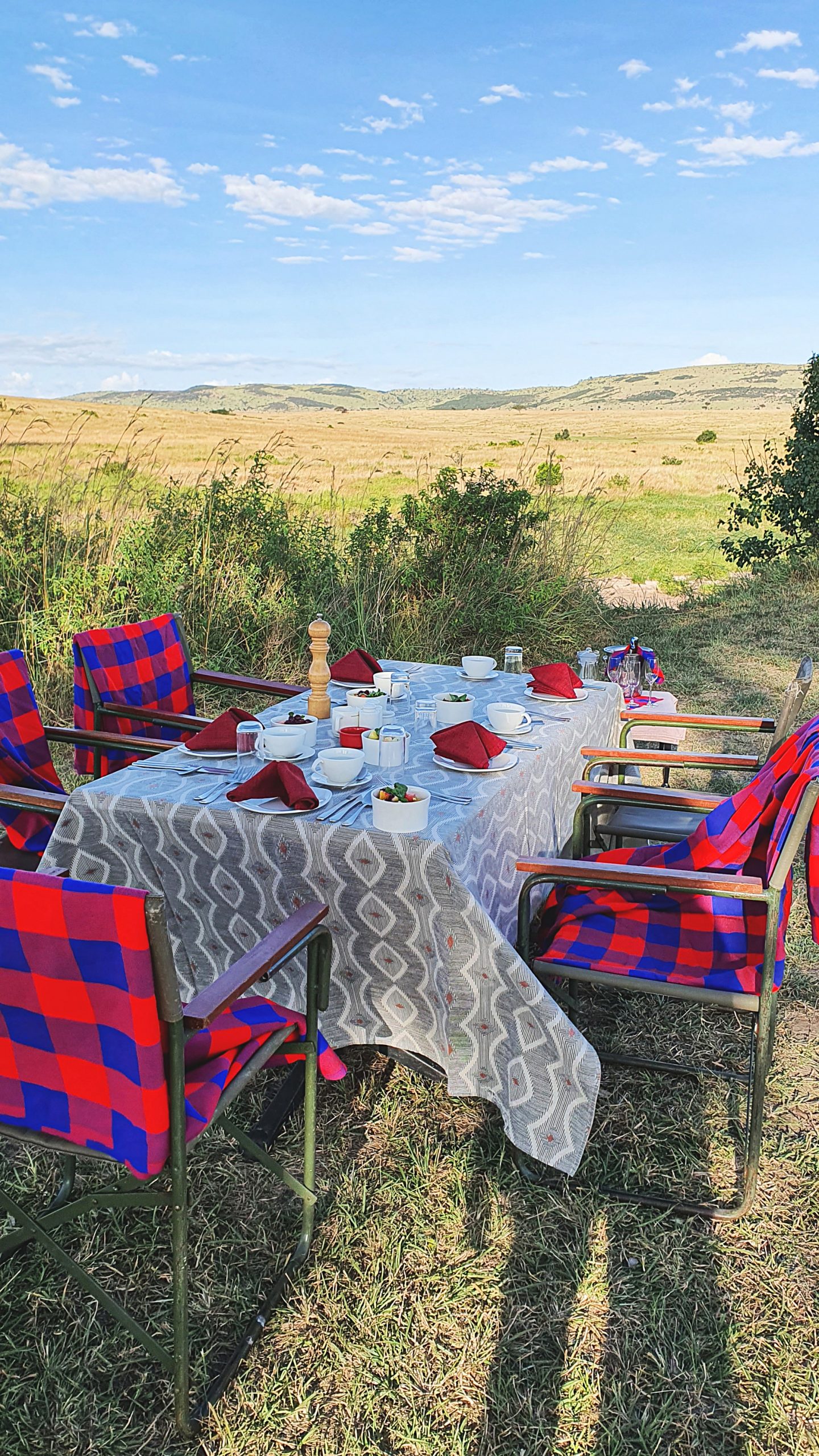 EATING OUT
Meals are a serious affair on safari and the most magical memories were made at meal times. We had a private dinner for our party of five by the swimming pool with a small fire set up as our backdrop on one side and the sand river on the other. Red and black checked Masai blankets line your chairs for extra warmth as the night progresses. Food is good at Sand River and staff will do their best to accommodate your requests.
A special breakfast was also set up for us a little way from camp on our last morning with live egg stations and full service.
Sand River: The interior fixtures and furnishings mirror this period perfectly, reminding all who visit of those countless Hollywood movies that have paid homage to a classic era of African adventure.
Our breakfast on safari was an adventure in how to dodge the wind and not let our tableware fly away – it brought out the pioneers in all of us! But there was no roughing it as far as food was concerned, even picnic style. Wholesome, fresh, homemade muesli, natural yoghurt, masala omlette sandwiches, and piping hot tea and coffee from flasks, all of which were expertly served by our driver/guide, Alex.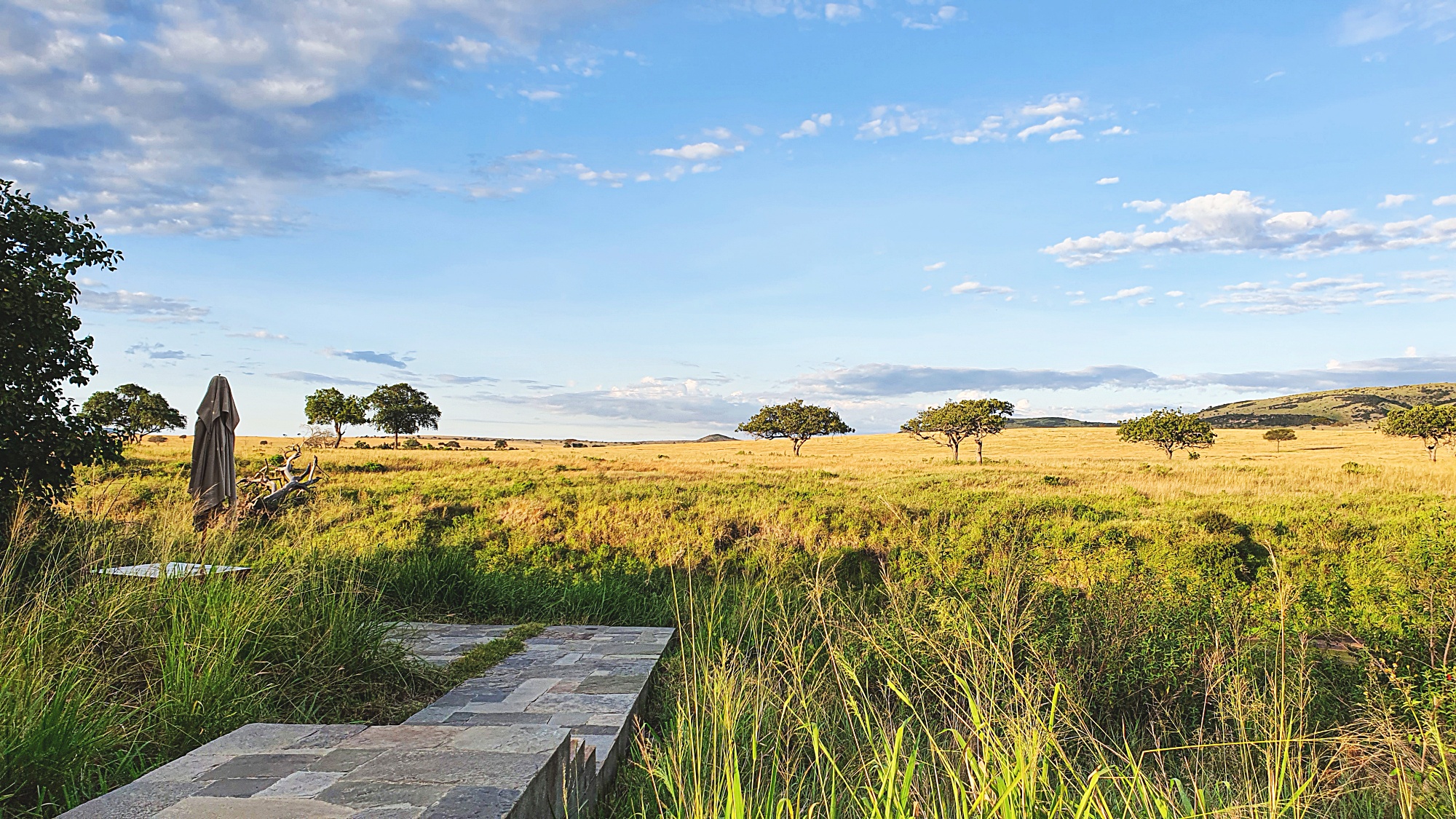 You can, of course, choose to do a longer safari. Or, if you prefer, you can opt for just one game drive per day. The choice is entirely up to you. Two days was an ideal time for me, but our trip was part of a longer trip to Kenya. Flower shows in Nairobi and the Kenyan coast are calling me back!
Monica Kapila is the owner and founder of www.doindubai.com and regularly travels to Kenya.