WATCHES TO WATCH THIS MONTH
Lifestyle — 31.05.22
The latest from Bell&Ross, Jacob and Co., Blancpain and Ulysse Nardin
---
BELL & ROSS 03-92 DIVER WHITE
Bell & Ross launched its first diving watch back in 1997 and since then, the French watchmaker has acquired real underwater expertise. New to the B&R diving family is the 03-92 Diver White, a timepiece inspired by ice and snow. "Our dials are usually quite dark," said Bruno Belamich, Creative Director and co-founder of Bell & Ross. "The exact colour is an opalescent silver in subtle tones, and the dial's matte surface has been metallised, creating iridescent reflections across the piece. The refined finish gives the watch a sense of nobility. It reflects our top-of-the-range quality and finesse of the work."
www.bellross.com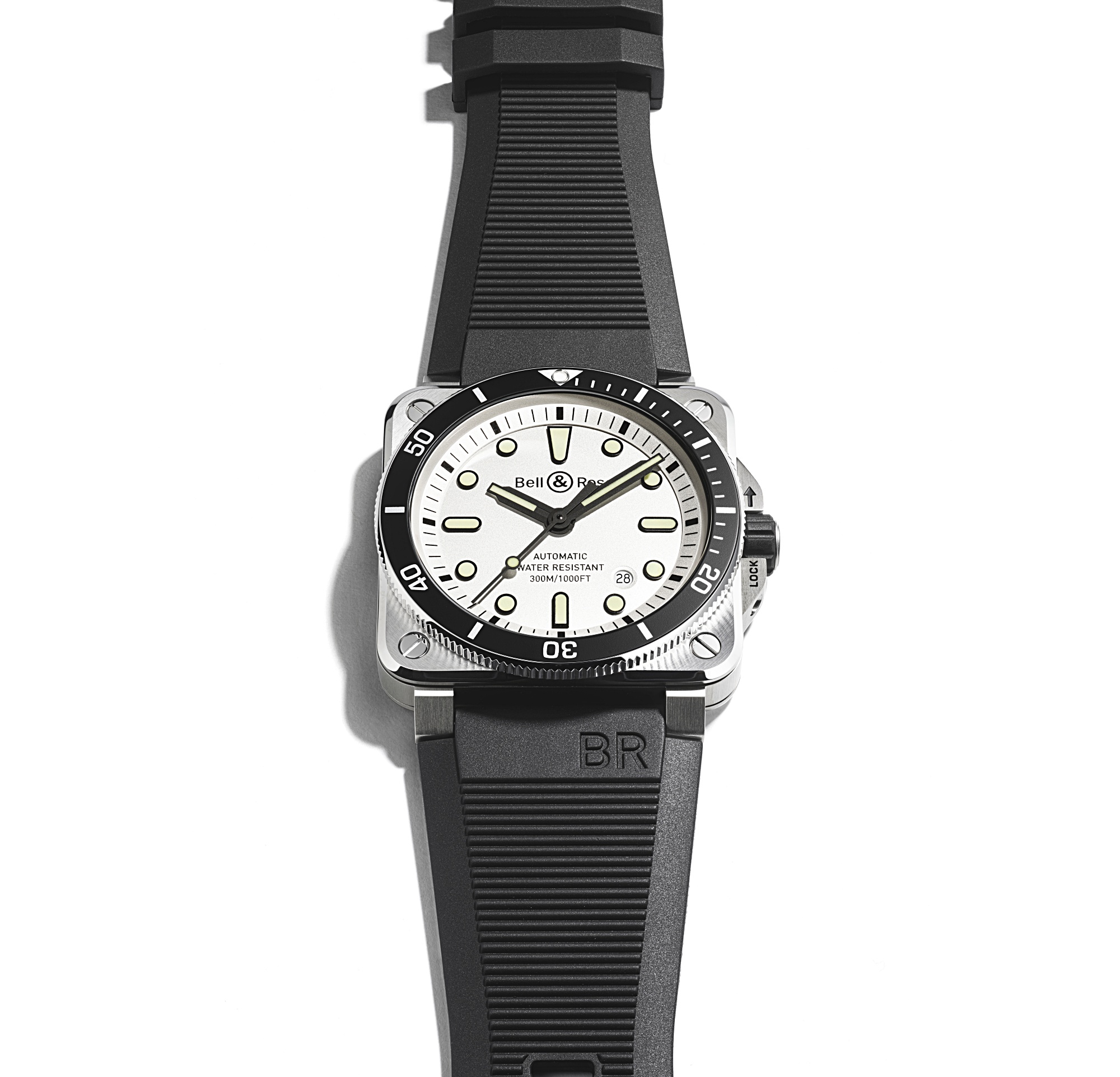 JACOB & CO. BUGATTI CHIRON BLUE
At the heart of the Jacob & Co. Bugatti Chiron Tourbillon is a reproduction of the French car manufacturer's W16-cylinder engine. When the automation is activated, the 'engine' comes to life with all 16 pistons moving up and down, along with many other fine details relating to the Chiron hypercar. Inside the sapphire crystal case are 578 hand-decorated and hand-assembled components of the JCAM37 manual wound calibre. These include 51 jewels, a sapphire 'engine block' and Rhodium hands .
www.jacobandco.com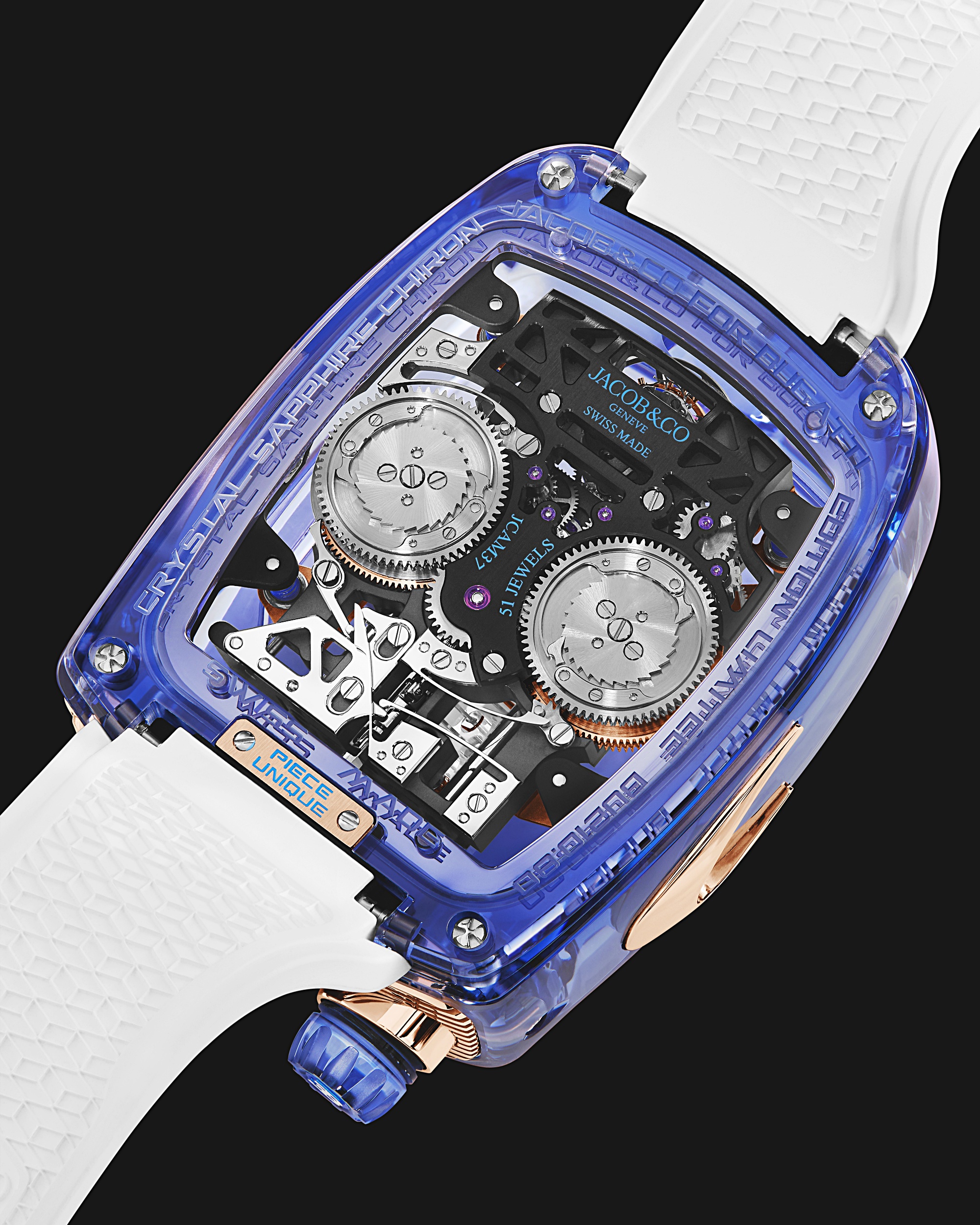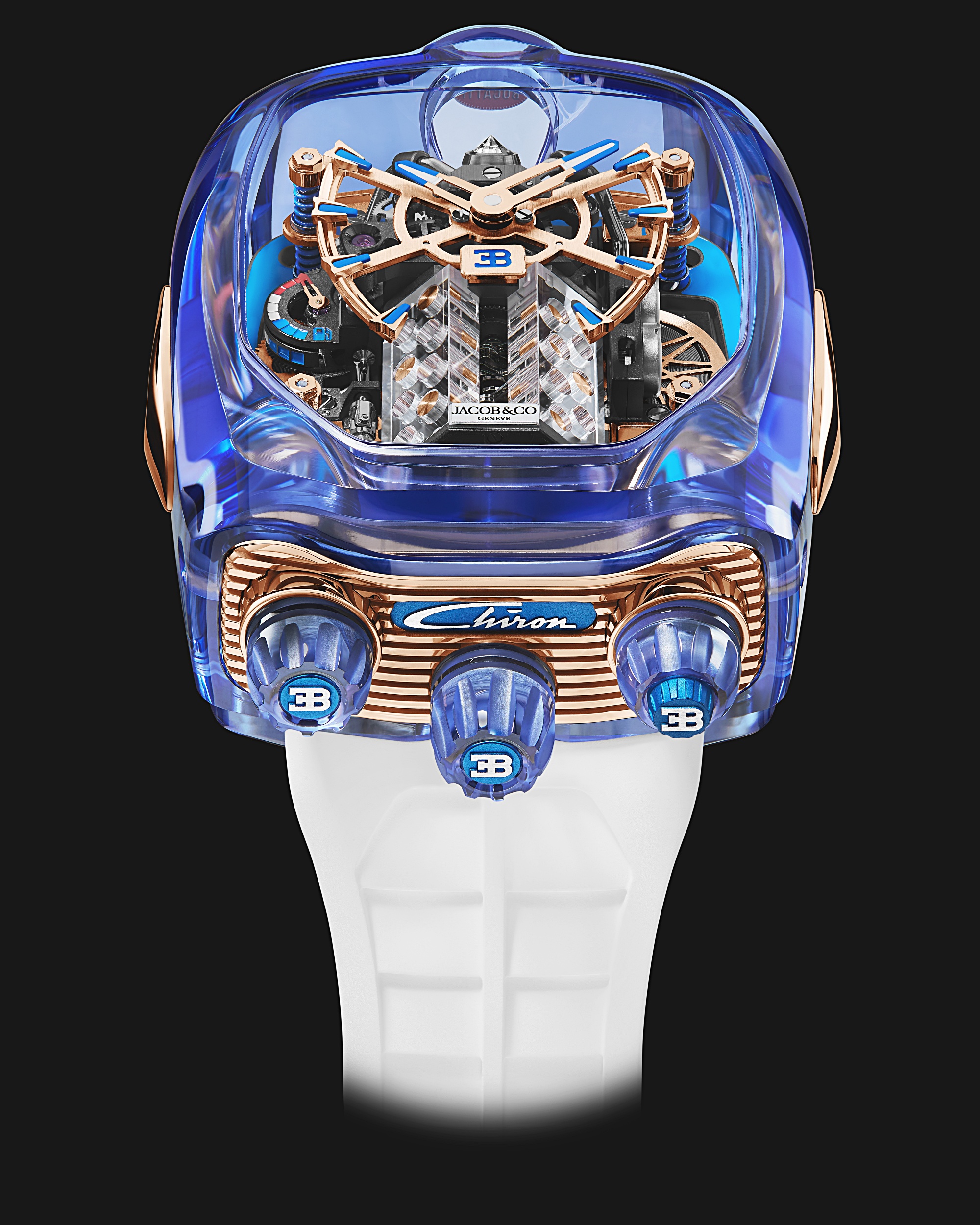 BLANCPAIN TRADITIONAL CHINESE CALENDAR
This 50-piece limited edition timepiece from Blancpain celebrates the Traditional Chinese Calendar, which is based on fundamental principles established for millennia and profoundly rooted in Chinese tradition. Defined by traditional double-hours, day, month with indication of leap months, signs of the zodiac, as well as the five elements and the ten celestial stems, this sophisticated timepiece marks the transition to the year of the tiger.
The Traditional Chinese Calendar model is driven by the self-winding 3638 movement, whose complexity stems as much from the number of the indications to be displayed, as from the irregular nature of their cycles.
www.blancpain.com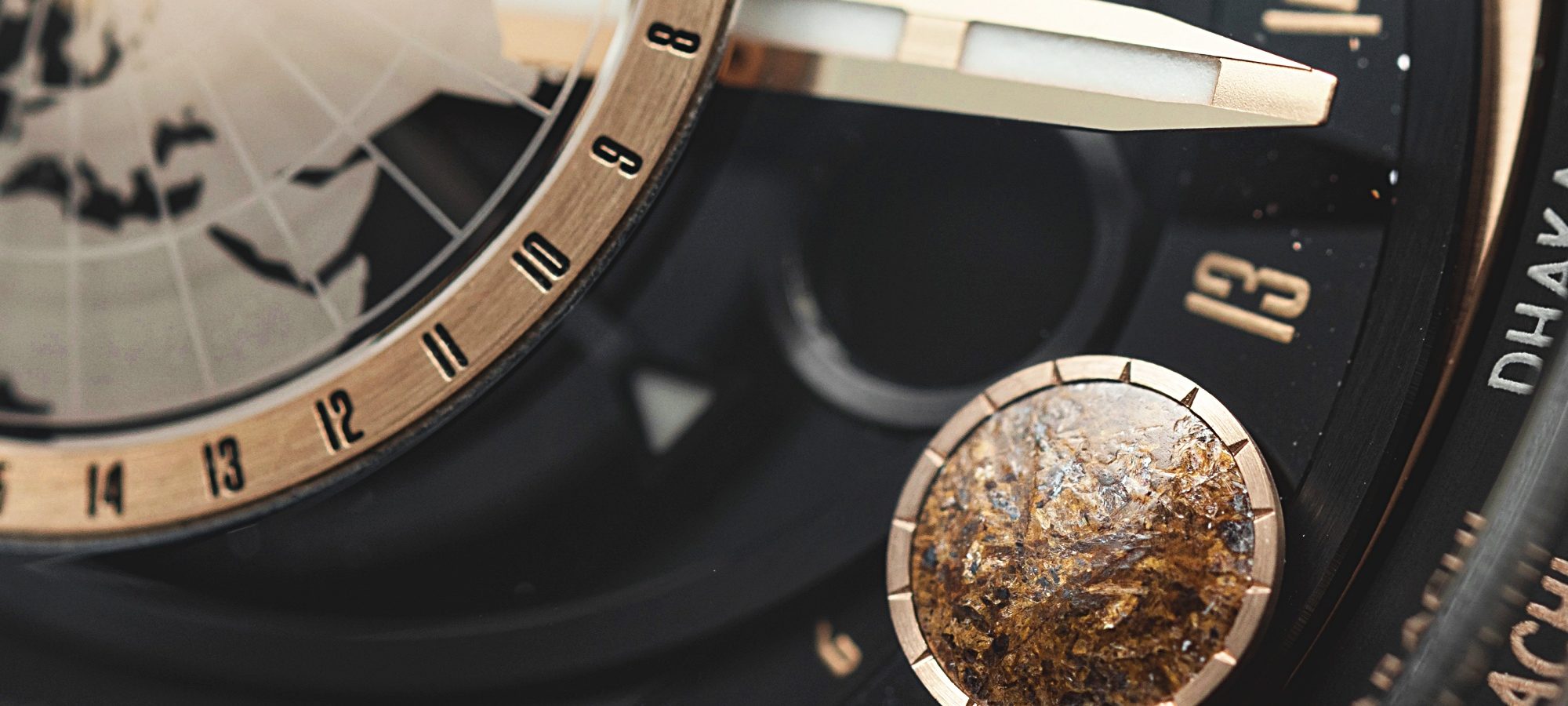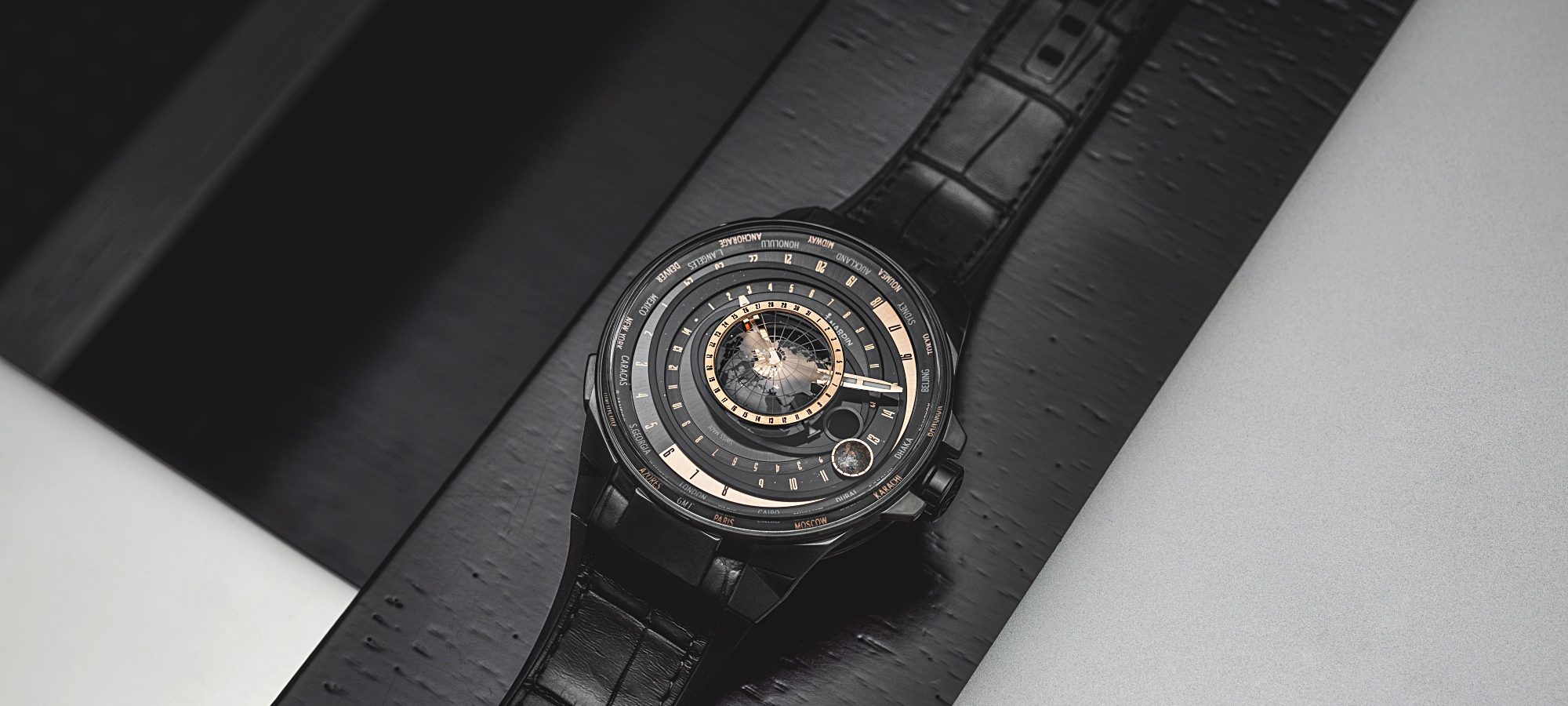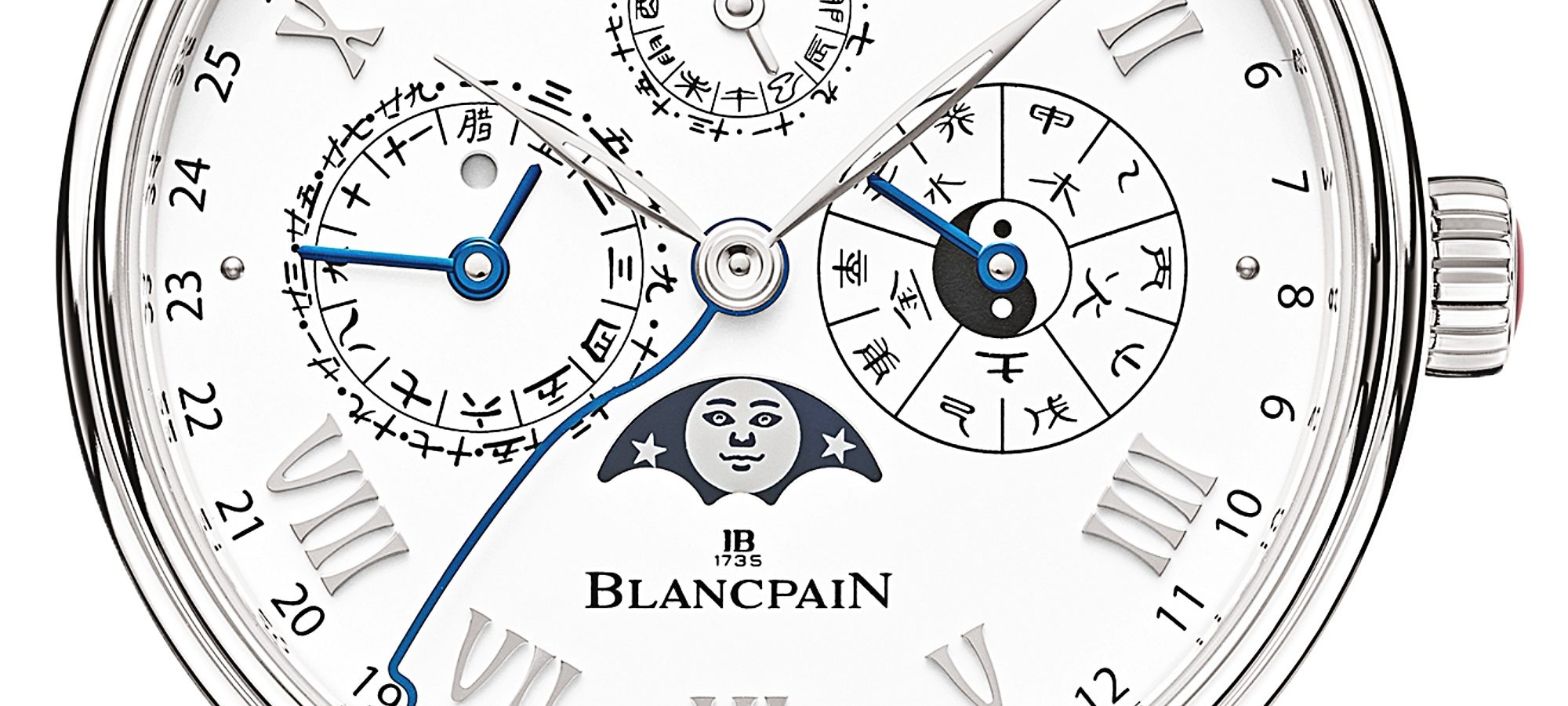 ULYSSE NARDIN MOONSTRUCK
Ulysse Nardin is offering aficionados a new celestial odyssey with its Moonstruck timepiece. Based on the watchmaker's Blast series, the Moonstruck is descended from a trilogy of astronomical watches created nearly forty years ago by the master watchmaker Ludwig Oechslin. "I am delighted that my watches and astronomical clocks enable people to think about their position in the universe and perhaps realise that we are not the centre of the world," said Oechslin. "Encapsulating time is the watchmaker's art. Freeing it is that of the philosopher. In a way, the Blast Moonstruck encapsulates… but above all it liberates the mind. It's that simple."
www.ulysse-nardin.com