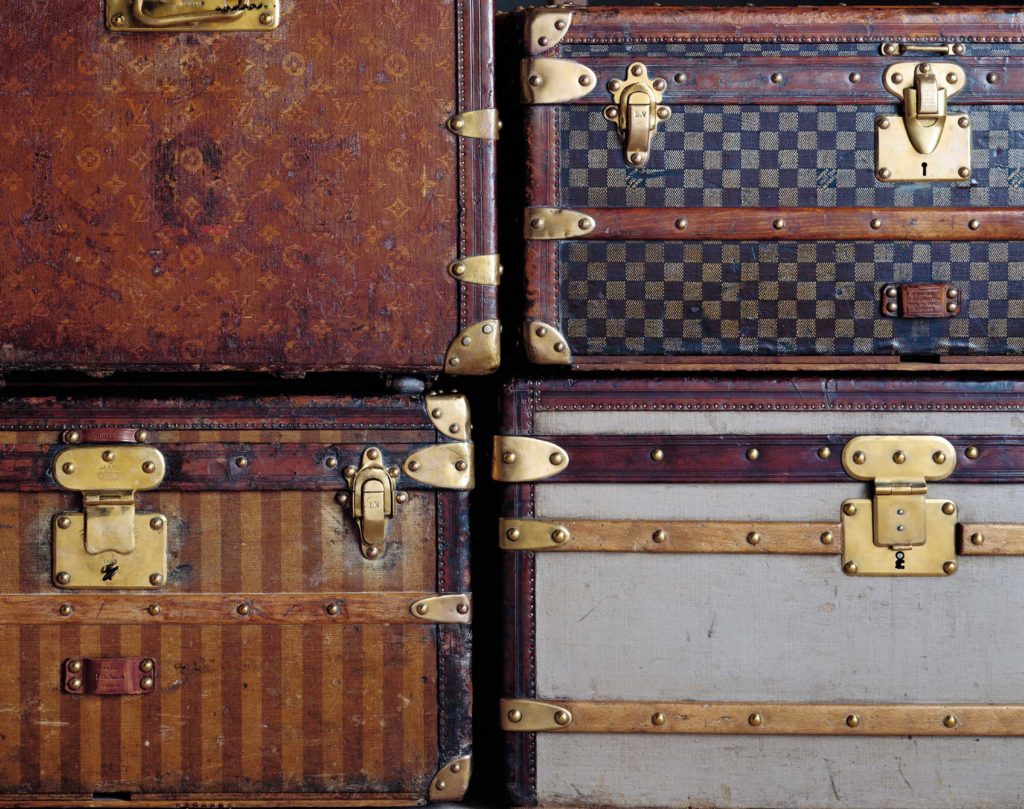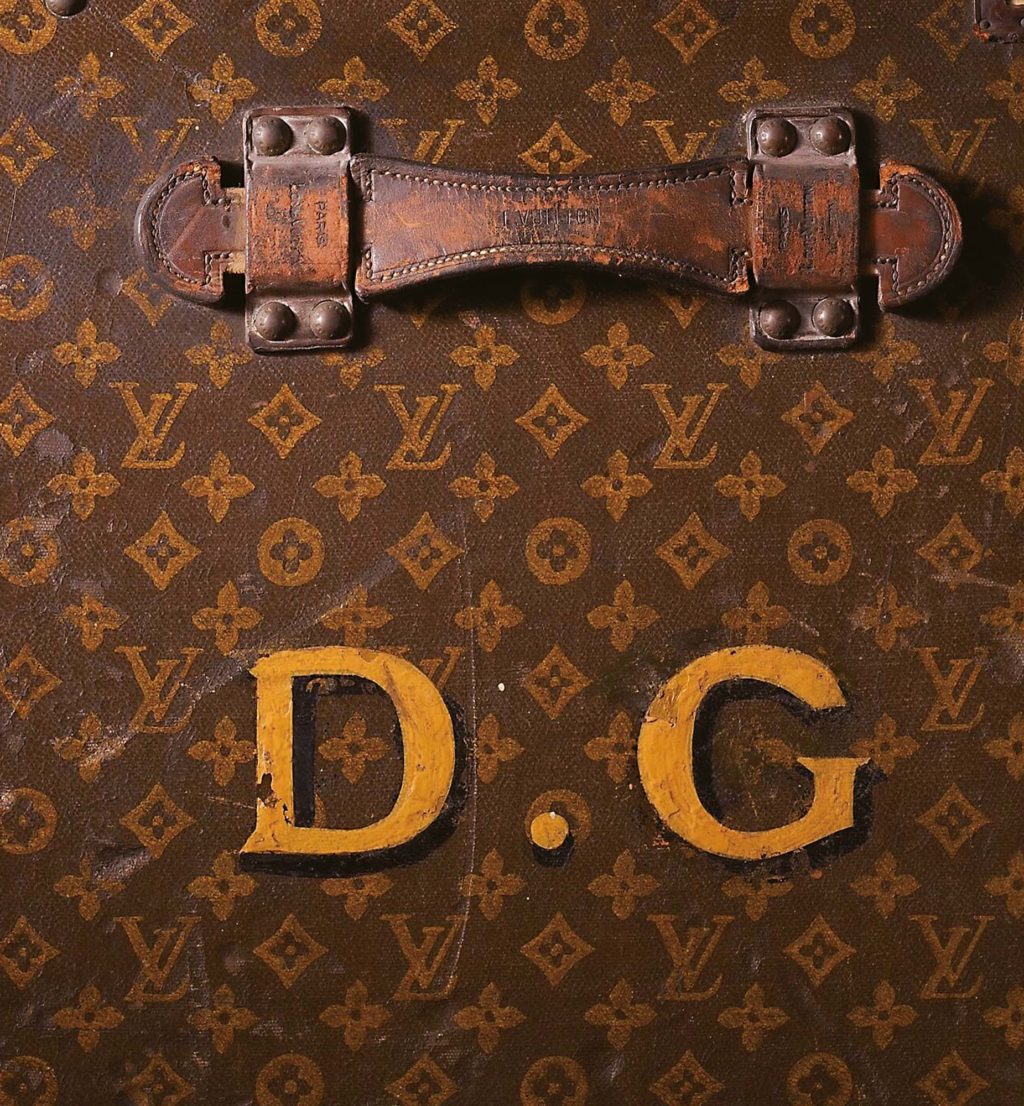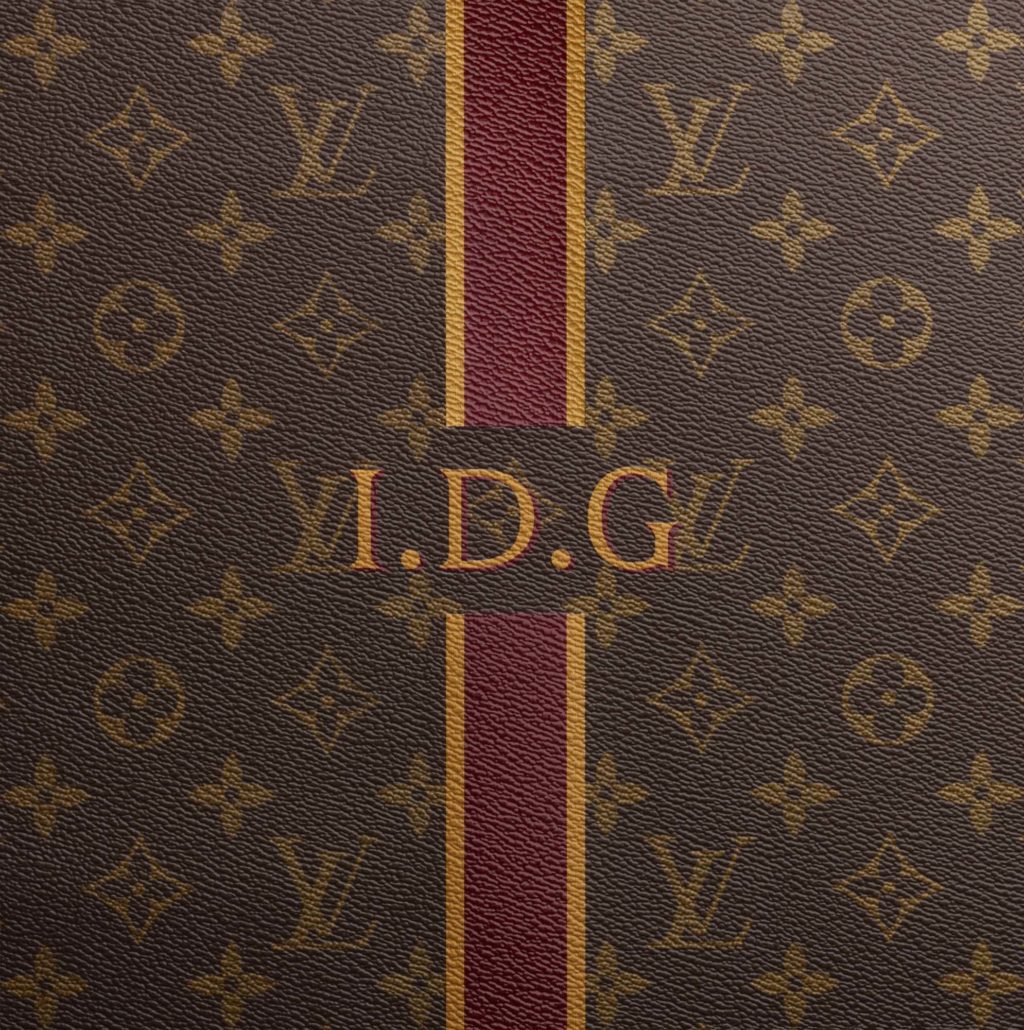 Carried by the queen
Hertfordshire-based Globe-Trotter has a distinctive, vintage style that has become nothing short of iconic. The company's reputation rests on both its heritage and its continuing commitment to quality – every product is made by hand by skilled artisans in the UK, just as it has been for the past 120 years. All Globe-Trotter suitcases, from the very first models to the latest collections, are made from vulcanised fibreboard, renowned for its tough yet lightweight properties.
Established in 1897 by David Nelken in Saxony Germany, the company moved to the UK in 1932 where it has remained ever since. The brand philosophy remains unchanged: an uncompromising integrity of craftsmanship.
Now a modern day classic, Globe-Trotter suitcases combine a uniquely strong, yet lightweight functionality with an iconic aesthetic. The distinctive cases are designed to improve with age and develop their own distinct character.
Globe-Trotter products have been used by a distinguished client list over the years. HM Queen Elizabeth II chose Globe-Trotter for her honeymoon luggage in 1947 and continues to use her cases to this day. Other notables include explorers Captain Robert Falcon Scott and Sir Edmund Hillary, Sir Winston Churchill and James Bond in Spectre.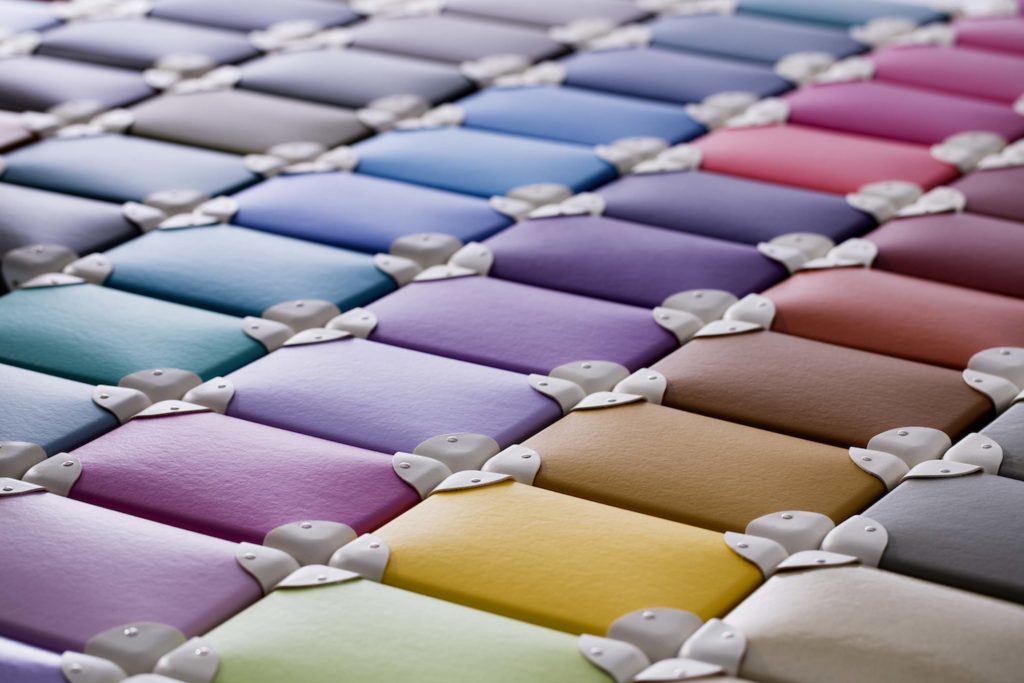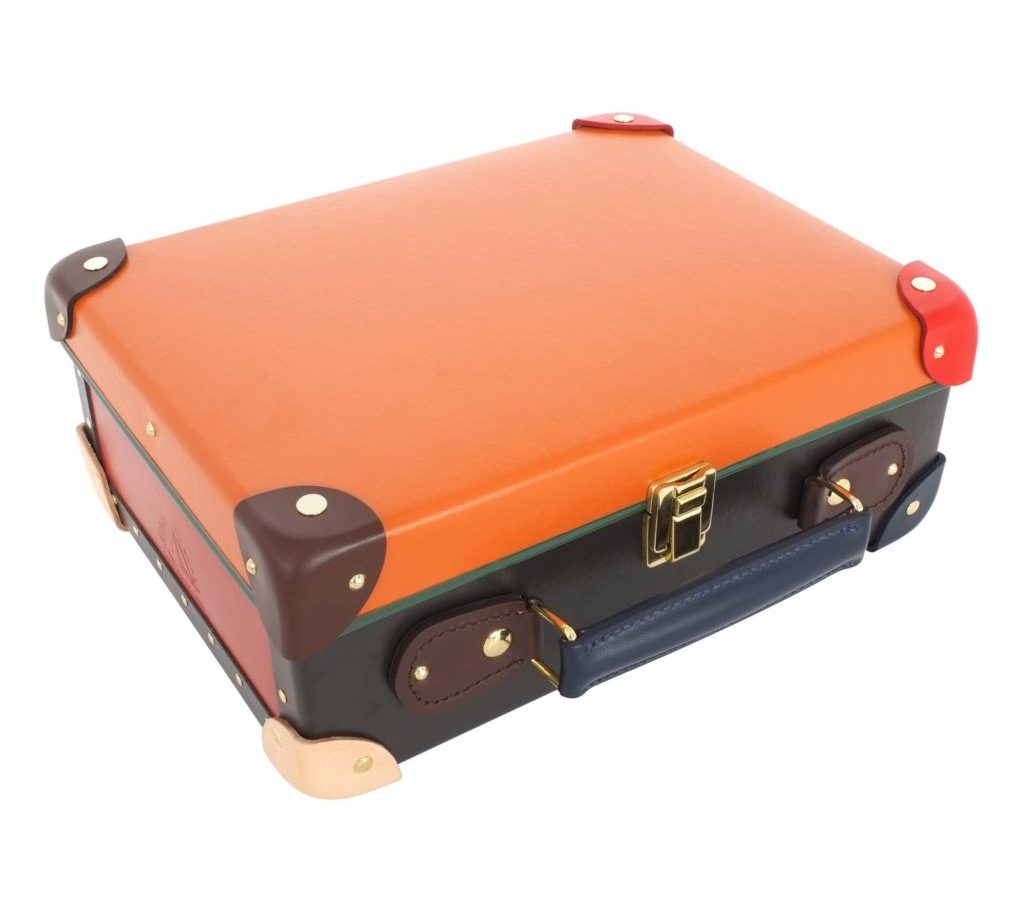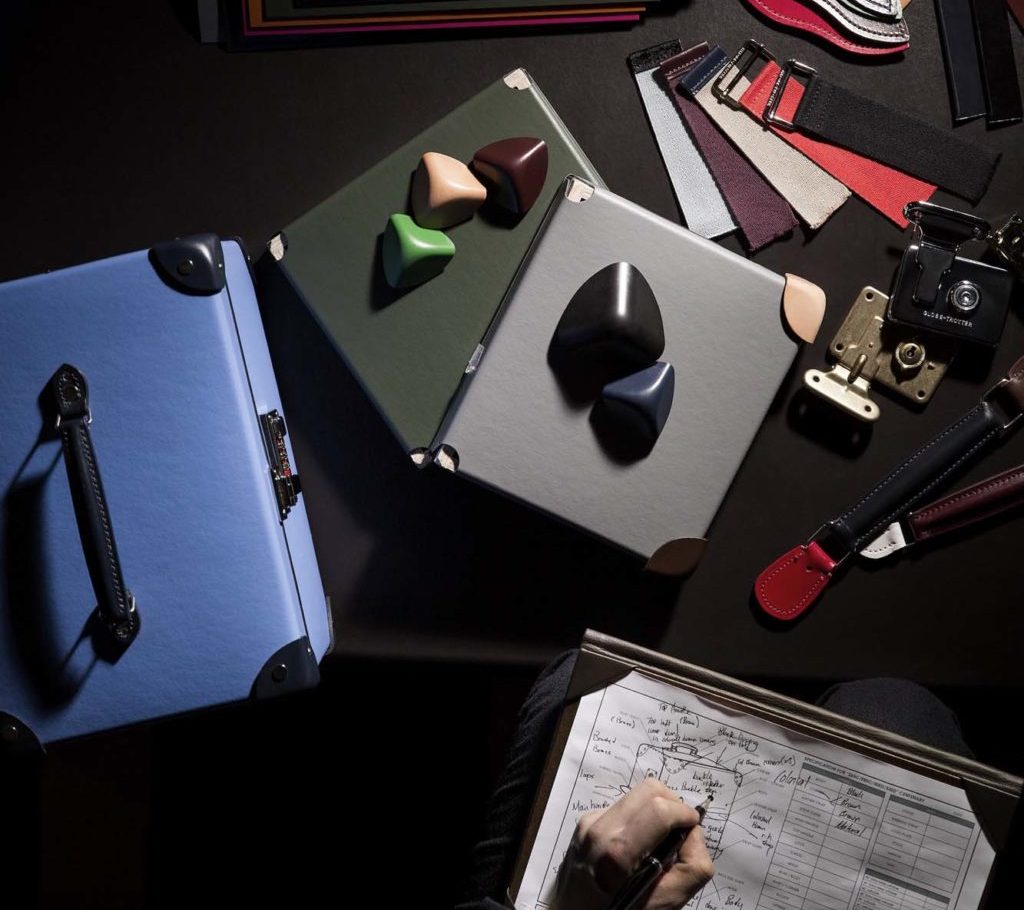 Bespoke service
The company offers three levels of bespoke luggage creation.
Made-to-Order: choose from a curated selection of vulcanised fibreboard colours, leather colours, metal finishes and lining options to create your own special combination.
Bespoke: select any combination of coloured boards, leather trim, fittings and stitch colours from a wider curated selection to create your desired mix.
Design & Build: for a higher level of customisation, such as a unique size, shape or to incorporate specific internal compartments and requests. Such orders are subject to the Globe-Trotter factory confirming the design is possible and prices will be calculated on a case-by-case basis.
Initialisation: both new cases and vintage pieces can be personalised with up to six letters, available in a variety of font styles, sizes and colours.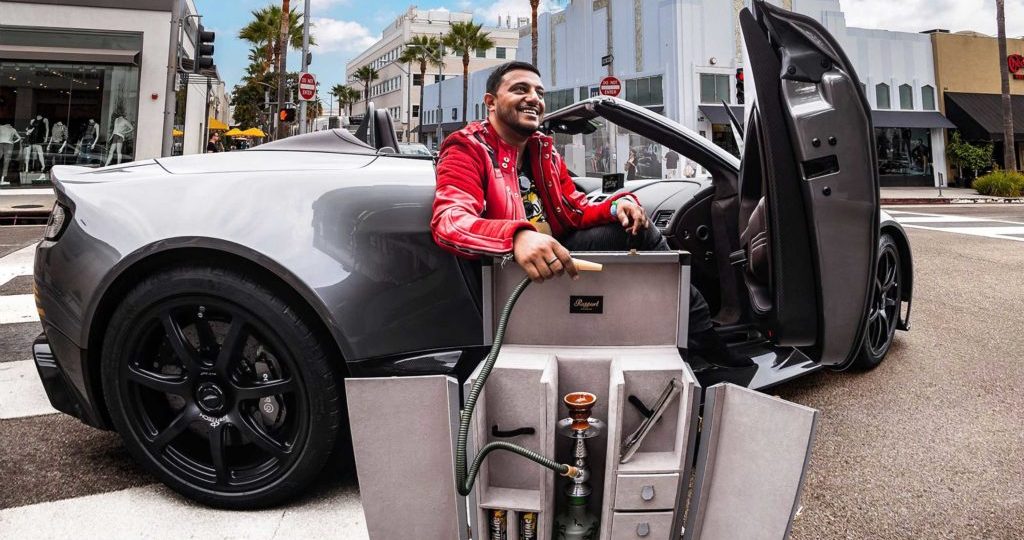 Tailor-made trunks
Whatever your travel need, Rapport can design a trunk to accommodate it. Carrying a personalised shisha trunk in its standard range, the company is one of London's oldest and finest manufacturers and is used to being challenged to produce trunks to serve a host of unique and unusual functions, with jewellery, watches and safes a speciality.
The company was founded as a watchmaker by Maurice Rapport in 1898, and for nearly 120 years, has maintained his philosophy of innovation, quality and service, while continually investing in technology and customer care. Over the years they have developed expertise in the world of luggage, especially jewellery boxes, watch winders and leather goods.
Four generations later the business remains a private limited company that offers new and exciting designs, finished to the highest standard.
Bespoke service
With a huge range of materials and designs, there is an almost infinite number of options available to meet the needs of the bespoke customer.
The company calls upon a range of specialised partners to offer individual materials as required for each job, from traditional calfskin to more exotic options such as crocodile skin to suit your needs.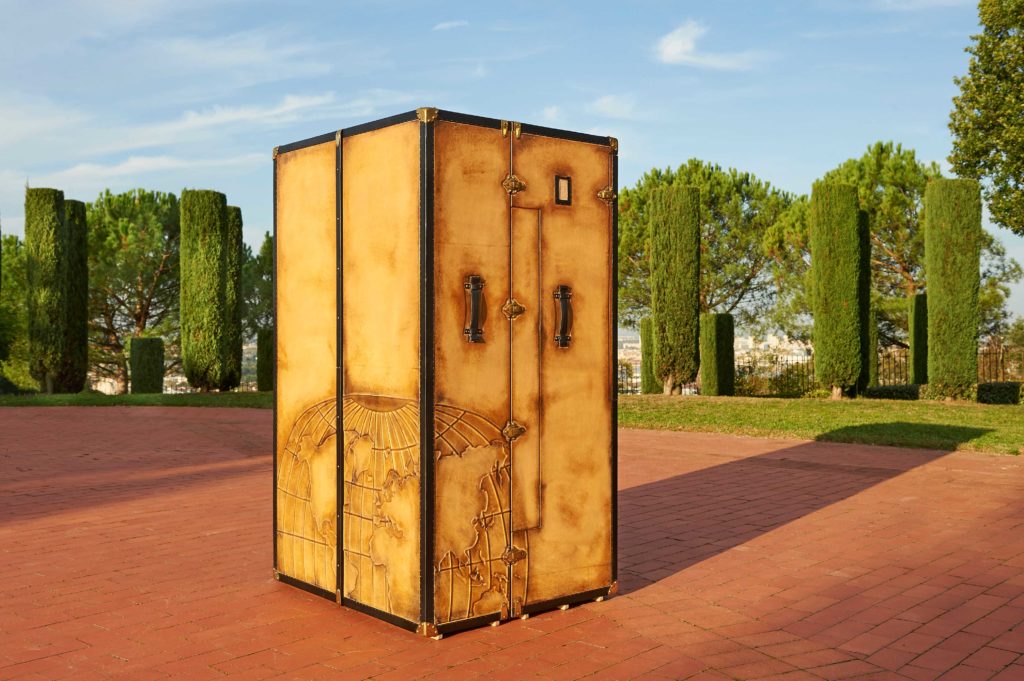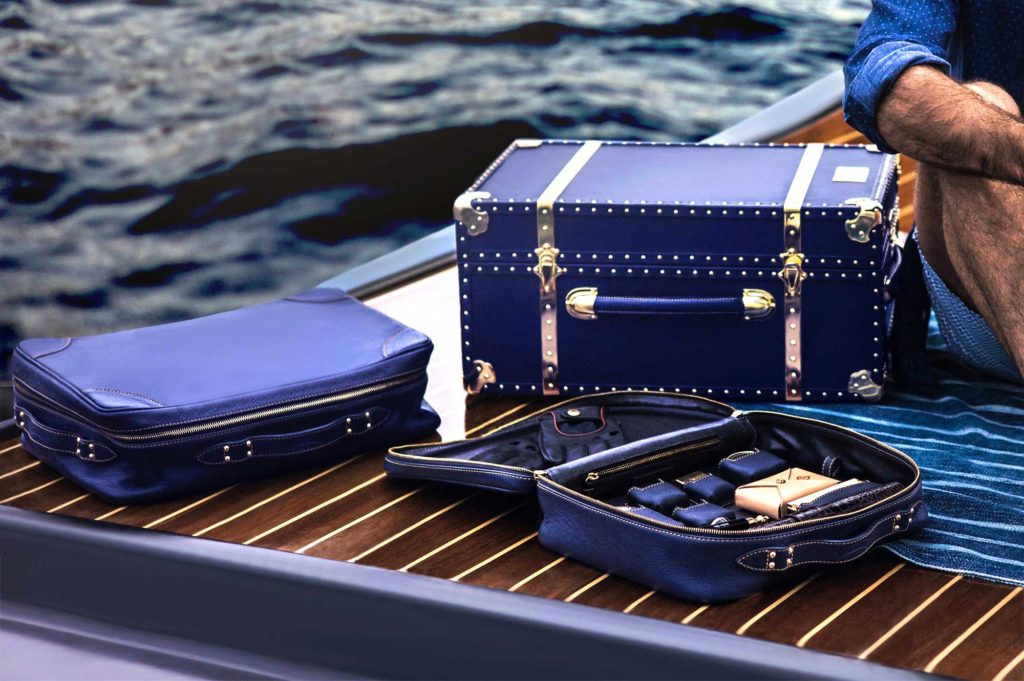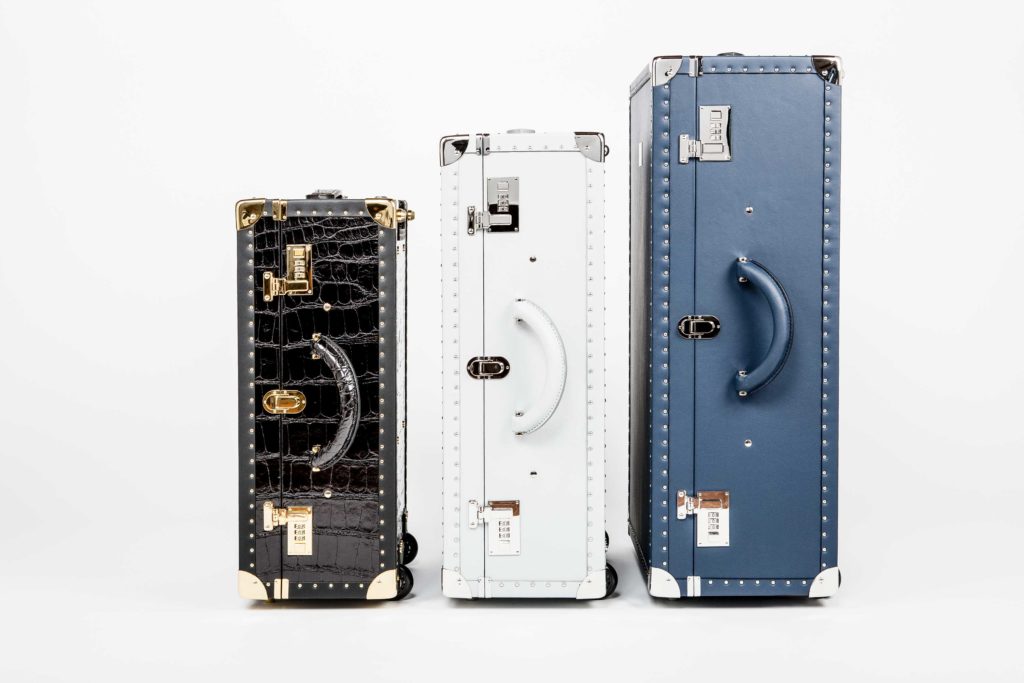 French finesse
A smaller and more modern trunk maker, Ephtée Bordeaux was created in 1999 by Franck Tressens. He sought to produce unique and bespoke trunks retaining and using the knowledge of traditional masters of trunk making. Born from a life-long love of shoes, he made his first exclusive designs for beautiful shoe collections, devised to protect, maintain and display them. Thus were born the first shine aprons, shoe shine carpets and shining boxes.
Bespoke service
Each Ephtée trunk is entirely handmade. Although the house's tradition style is rich chocolate browns and gold leather, their bespoke work is available in a range of colours, including an eye catching purple. With trunks shaped to fit the exact space in unusual or limited car boots, such as the Morgan and Rolls Royce, Ephtee's team can create exactly what you need – even including secret drawers and storage.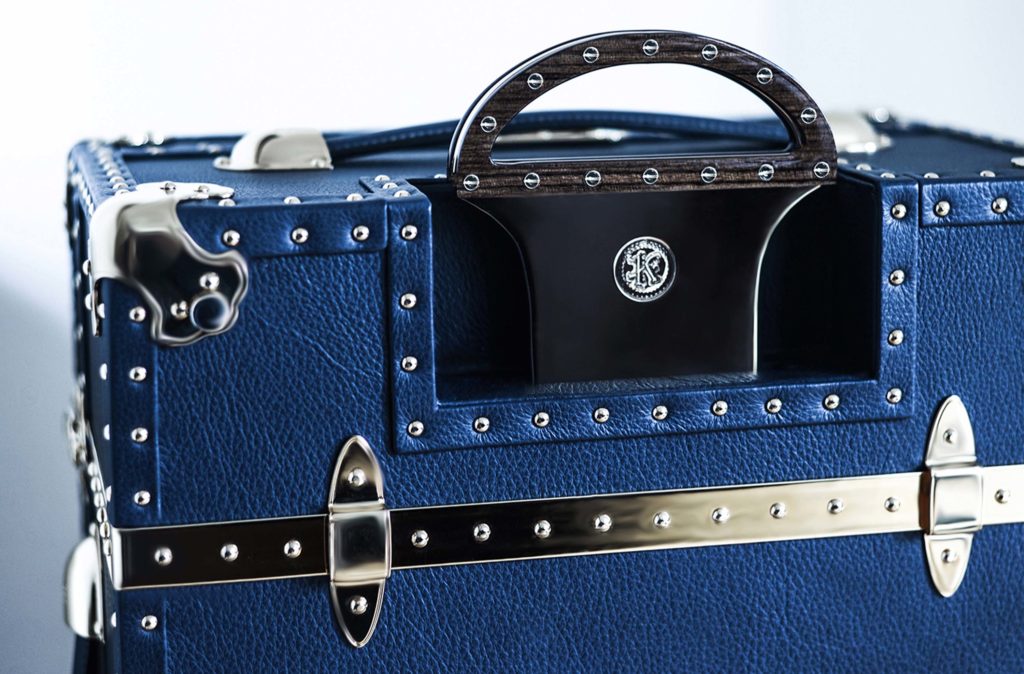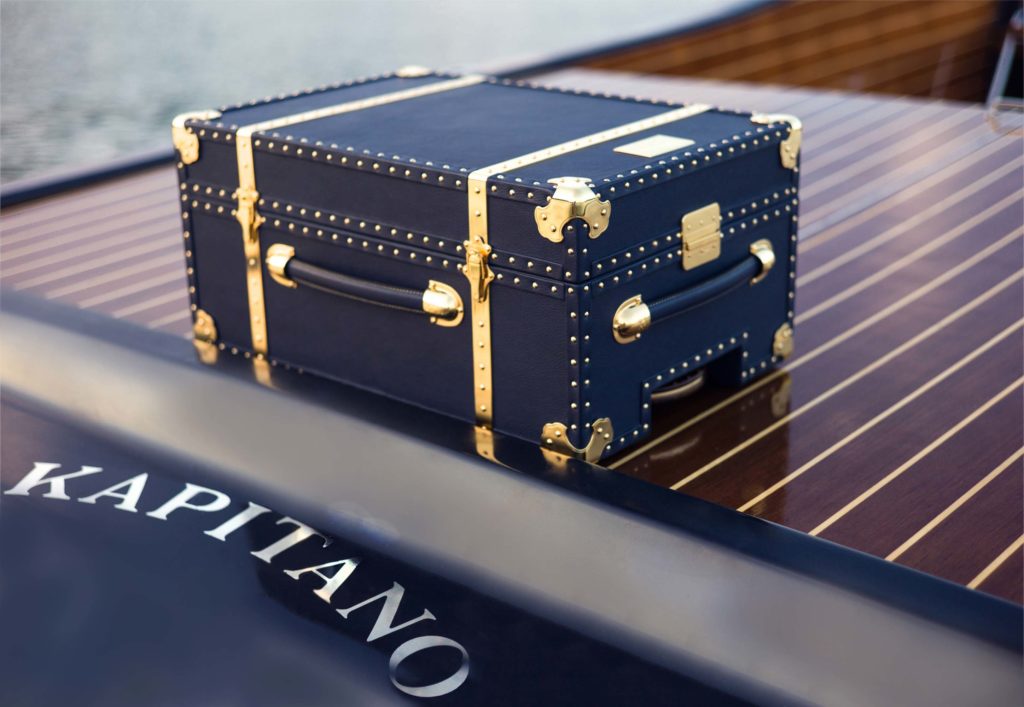 The romantic traveller
Kapitano is driven by creativity and experimentation, which has inspired the company to make some of the most unique luggage available. Created using classic techniques, it maintains a classy profile aimed at the nautical romantic man.
All the trunks start from a birch wood frame that is reinforced with brass hardware. Eight hundred brass nails are then hammered into the frame, ensuring structural integrity. The elegant wooden frame is covered with the highest quality leather. Leather straps are then installed and untextured leather is used on the corners. The corners are then reinforced with gold plated brass and combination locks are installed for extra security. In the bottom, you can find high-density rubber wheels with gold plated casings and a retractable puller made of gold plated aluminium.  A waterproof sartorial wool fabric is used on the interior to protect your belongings from splash damage.
Bespoke service
In a location of your choice, customers are guided through the extensive range of materials and the design process. Explore the many options in colours inside and out, custom pockets, interior bags, shelves and even hidden compartments, as you work with the designer  to refine your ideas into a final fitting design.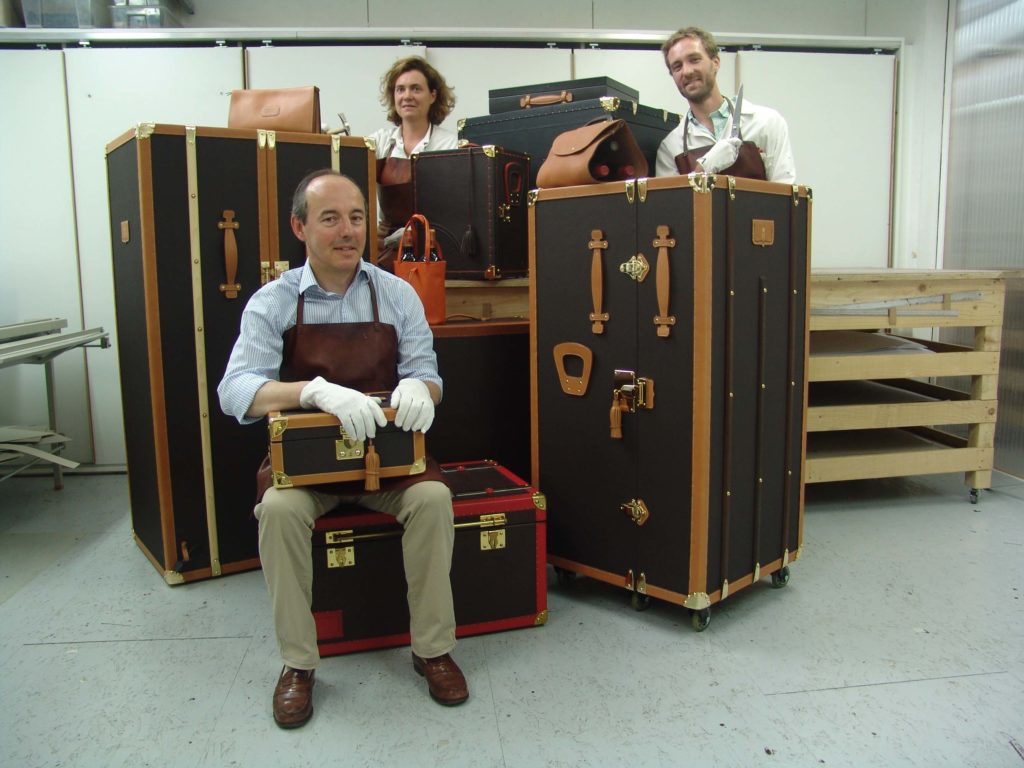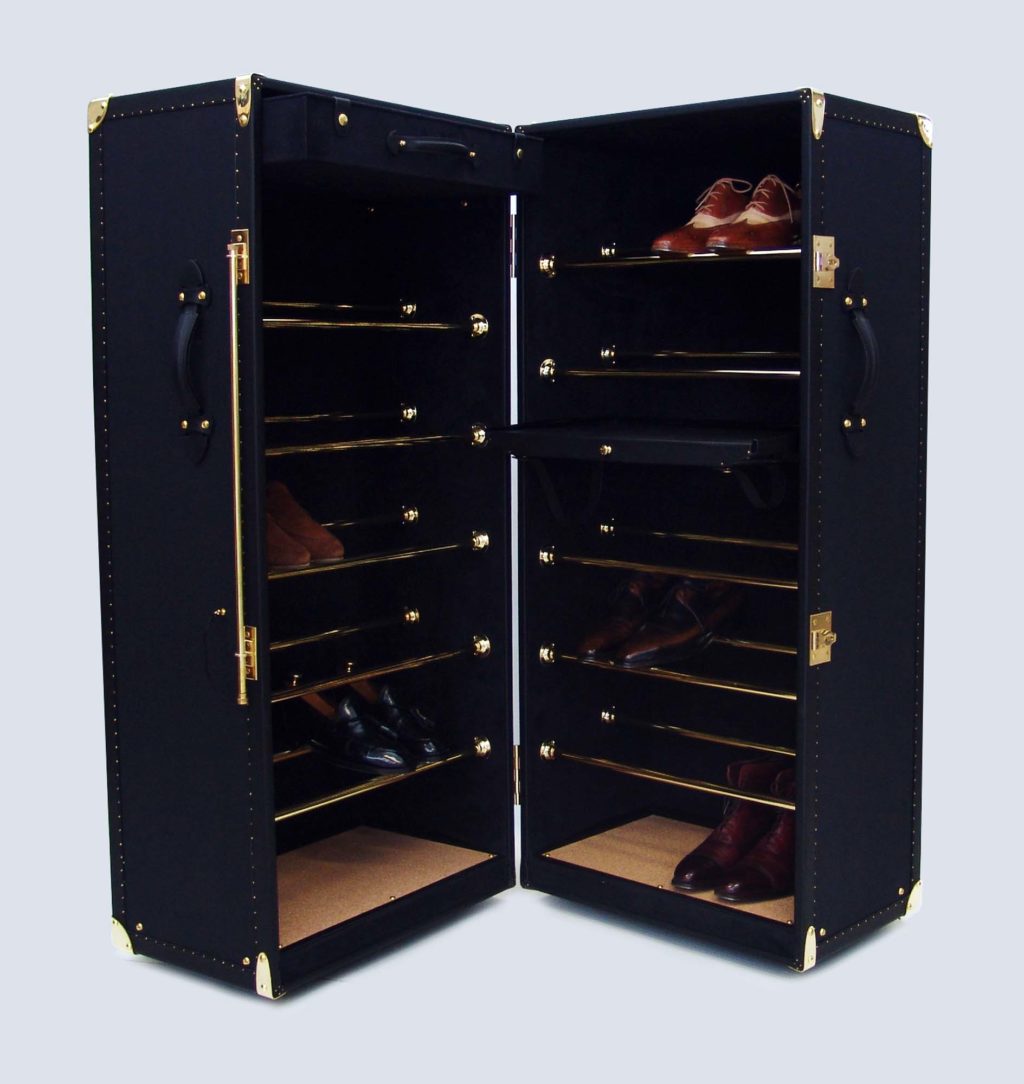 Italian craftsmanship
Royal Trunk & Co is an Italian luxury brand producing contemporary trunks and one-of-a-kind pieces both inspired by the 1920s wardrobe trunk. All Royal Trunk products, which include furniture, accessories and travel trunks, are handmade in Italy by experienced artisans. Each trunk requires approximately 250 hours of handcrafted work, and the company standard is perfection. Before each trunk leaves the factory, it must go through a series of stringent quality tests to guarantee the acceptable level of excellence. Only when the creators are 100% satisfied will the trunk be delivered to the client.
Royal Trunk has a large selection of travel trunks, many tailored to specific needs, such as the Time Trunk, with watch winders and individual timepiece storage, jewellery cases and cigar trunks with humidors built in.
Bespoke service
The bespoke section promises to create the trunk of your imagination, with a range of exotic skins, including crocodile, ostrich and stingray, as well as leathers in a rainbow of colours and textures. Choose gold or palladium locks and details, and finish with personal embossing.