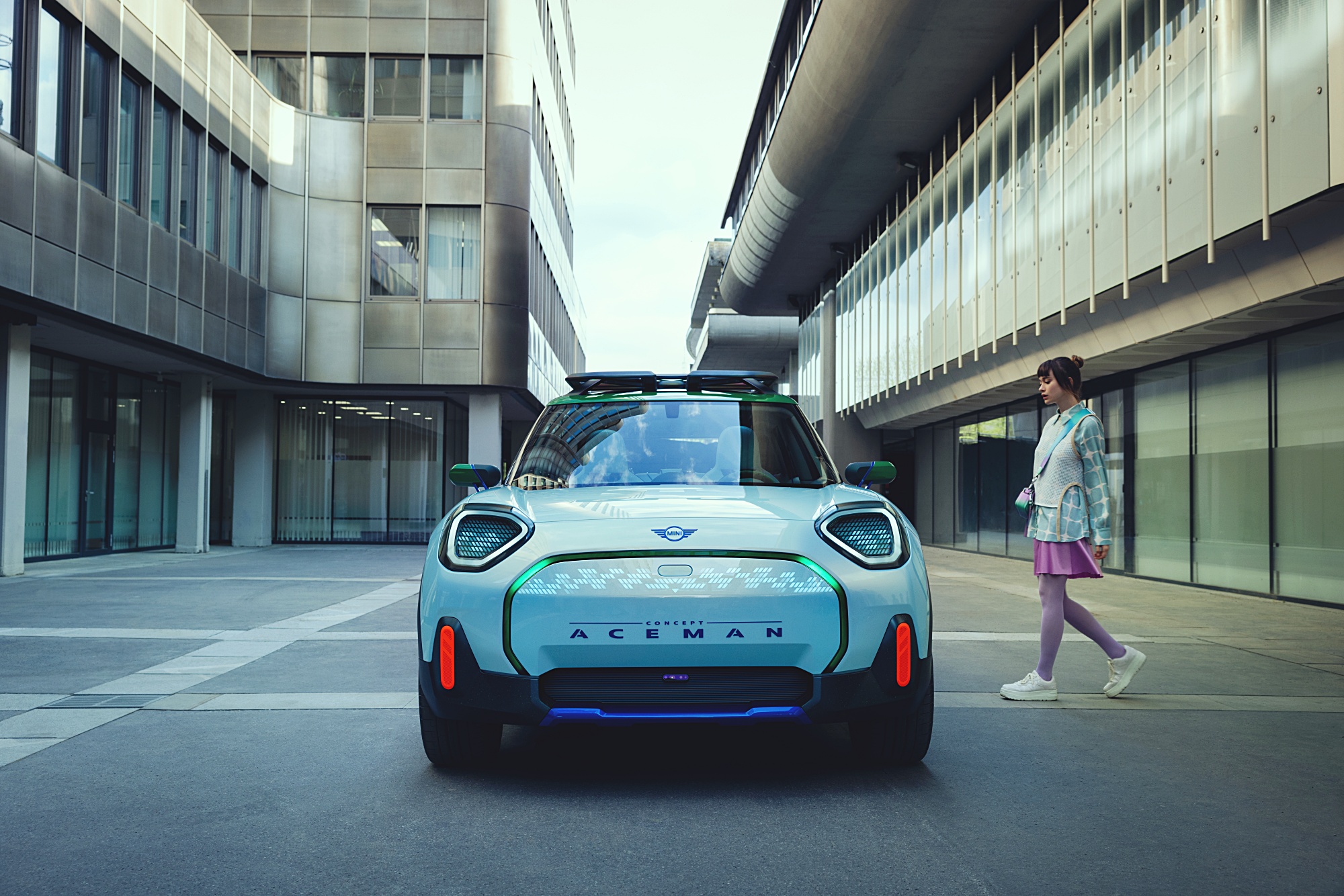 MINI presents a study previewing a new vehicle concept for the premium small car segment: purely electrically driven, chrome- and leather-free, and with an entirely new design.
And on top of all that, new digital features to enhance your experience. Munich. The new MINI family is taking shape. With the world premiere of the MINI Concept Aceman, the British automotive manufacturer is presenting for the first time a new design language and many technological innovations that will shape the brand's future model generations. The study of the first crossover model from MINI for the premium small car segment brings together central features that outline the brand's driving pleasure of the future: from a purely electric drive to a clear, pared-back design language and a material concept that uses no leather or chrome elements, as well as a new digital user experience.
The new experience modes that are presented in the MINI Concept Aceman offer additional options for customisation and personalisation. Freely selected image motifs can be shown on the central instrument in personal mode. Pop-up mode invites the user to enjoy experience-rich navigation with surprising moments. And in vivid mode, the display area on the OLED display and the adjacent areas can be used for diversified interactions when stopped at traffic lights or while charging the high-voltage battery.