TEXTRON AVIATION: 3,000TH CESSNA CARAVAN DELIVERED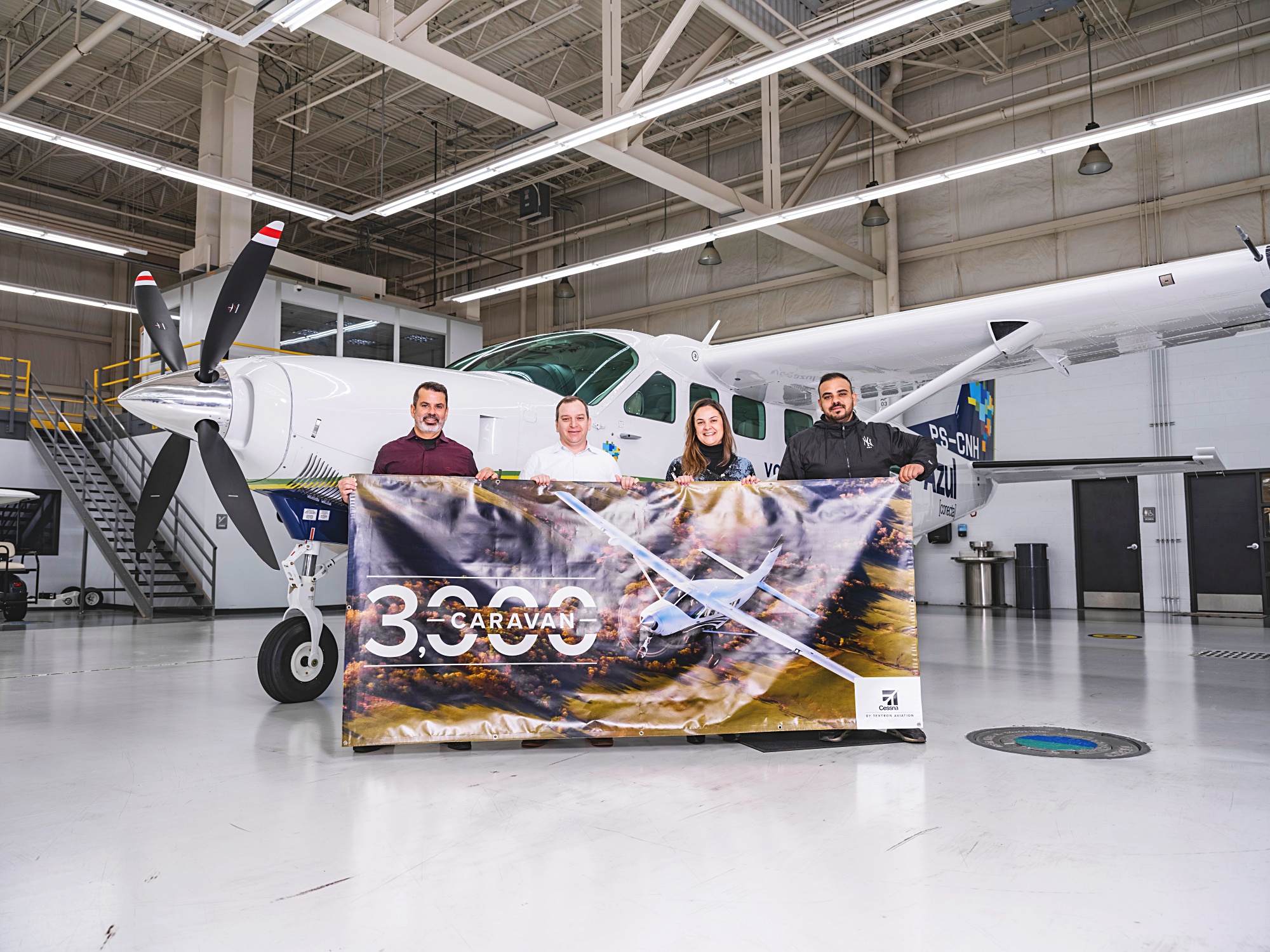 EX to Brazil's Azul Conecta, making it the 3,000th Caravan delivered worldwide.
This sale reinforces the Caravan as the most popular utility turboprop in the world – a model originally conceived as a rugged utility aircraft with low operating costs, perfect for accessing remote areas and mountainous terrain.
"The Cessna Caravan's versatility and reliability have made it the most popular aircraft in the utility turboprop category, with now 3,000 delivered globally," said Lannie O'Bannion, senior vice president of Sales and Flight Operations at Textron Aviation. "I'm thankful to customers like Azul Conecta who continuously rely on the Caravan family of aircraft to fulfill their missions, deliver solutions and improve lives around the world."
Said Flavio Costa, chief technical officer of Azul and president of Azul Conecta" "This Grand Caravan EX will proudly fly the Brazilian skies and connect our 158 destinations, many of which are made possible by the aircraft's utility and flexibility. As a longtime Textron Aviation customer with a fleet of over 25 Cessna aircraft, we are happy to be a part of this important milestone."
Customers can choose between four models of the Caravan aircraft to best fit their mission: the Caravan 208, the Grand Caravan EX 208B, the Caravan Amphibian and the Grand Caravan EX Amphibian.