STONE COLD
Lifestyle — 17.03.22
Cold brew coffee made by a guy who holds the world record for bungee jumps? Colin Phillips clearly likes the buzz.
Colin Phillips almost made it as a professional rugby player, he's a qualified strength and conditioning coach, he was part of a sailing team travelling the world for a couple of years, he has a car upholstery business, drives an old school Renault 5 GT Turbo, he holds the world record for most bungee jumps in 24 hours (he racked up 151, beating the record of 105) and he also has a cold brew coffee company. It's a CV that would baffle many recruitment consultants.
Today, Altitudes is talking to the Englishman about the coffee that he brews in a lab in Ras al Khor. It started as a hobby in his kitchen in 2015, as Phillips tinkered for 10 months perfecting his craft. He opened ColsBrew in 2016 and now supplies Dubai with lovingly-crafted cold brew coffee.
"I don't like hot drinks so I tried cold brew coffee but I didn't like it," says Phillips. "Then a friend invited me to a tasting session of specialty coffee and it was a light bulb moment for me. I tried coffee from Panama, Colombia, Brazil and Ethiopia and it blew me away. Then the tenth coffee she gave me was commercial grade, the kind you get at Starbucks or Costa and it tasted terrible, I spat it out. I realised we've all been duped by George Clooney and his Nespresso, we all want to be him looking sexy with his beard, but it's not good coffee."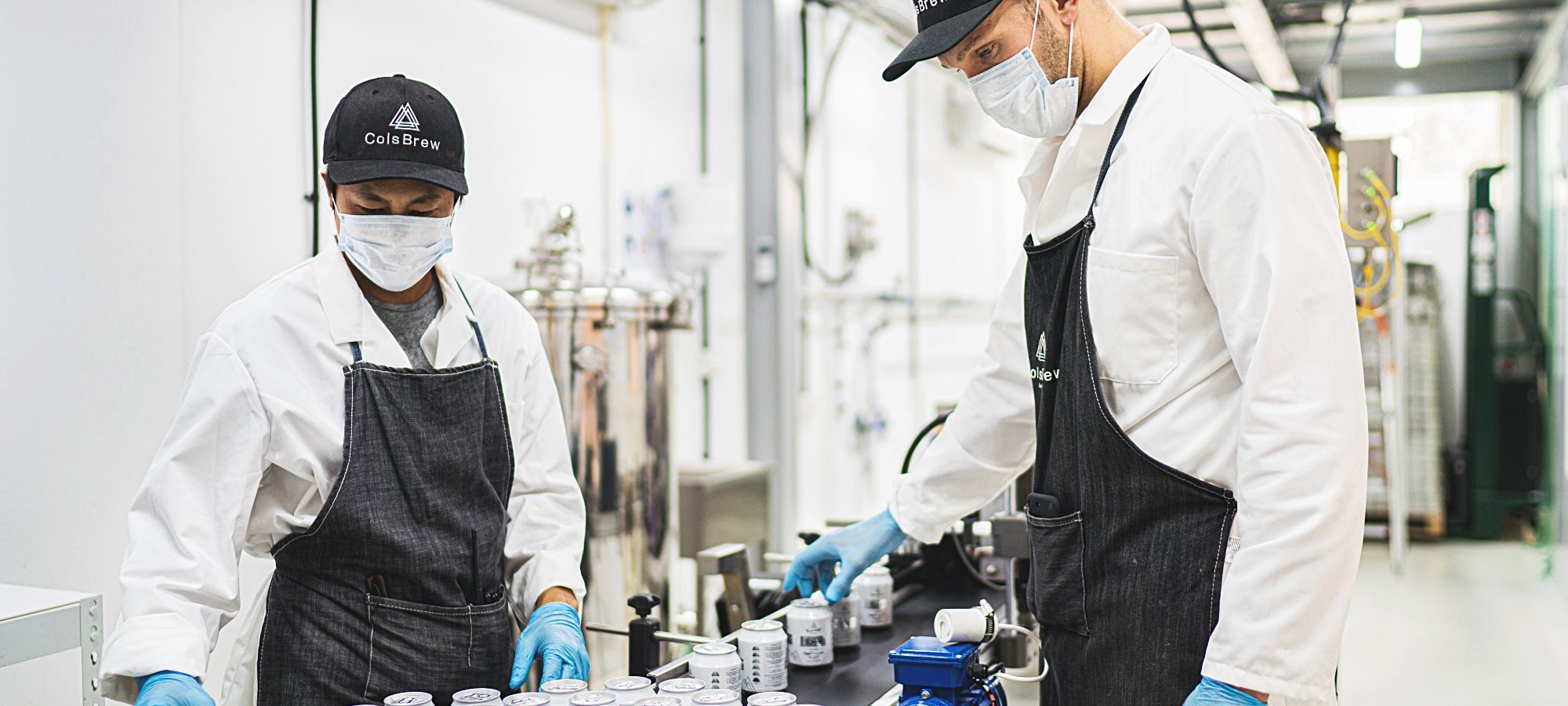 "I was in a factory on this humungous industrial estate, pushing the go button on my 160,000 ColsBrew cans."
Phillips, a creative person at heart ("I'm terrible at admin and I hate doing my accounts") dived into the world of cold brew coffee and "fell down a rabbit hole" of research. "It was trial, test, error, as I built up an understanding of coffee," he says. "There's a lot of beautiful noise with coffee but it all boils down to one thing: does it taste good?"
Whereas hot coffee is brewed quickly with heat and pressure, cold brew is all about time and cold water. "It's a slow process, which is a bit annoying," he explains. "If I want to change one variable it takes 10 hours to brew and if it tastes rubbish you have to start all over again."
A Dubai resident for 15 years, Phillips now has his blend right where he wants it, made from specialty beans roasted locally at Orbis, Goldbox and Cypher roasteries. Gold and Black label varieties come in 200ml bottles while Nitro is packaged in cute 250ml cans where the coffee is infused with liquid nitrogen for a drink that, when poured, settles like draught Guinness. A simple scale of shaded triangles on the hipster label describes the strength or, to use Phillips' phrase, 'crafted intensity.'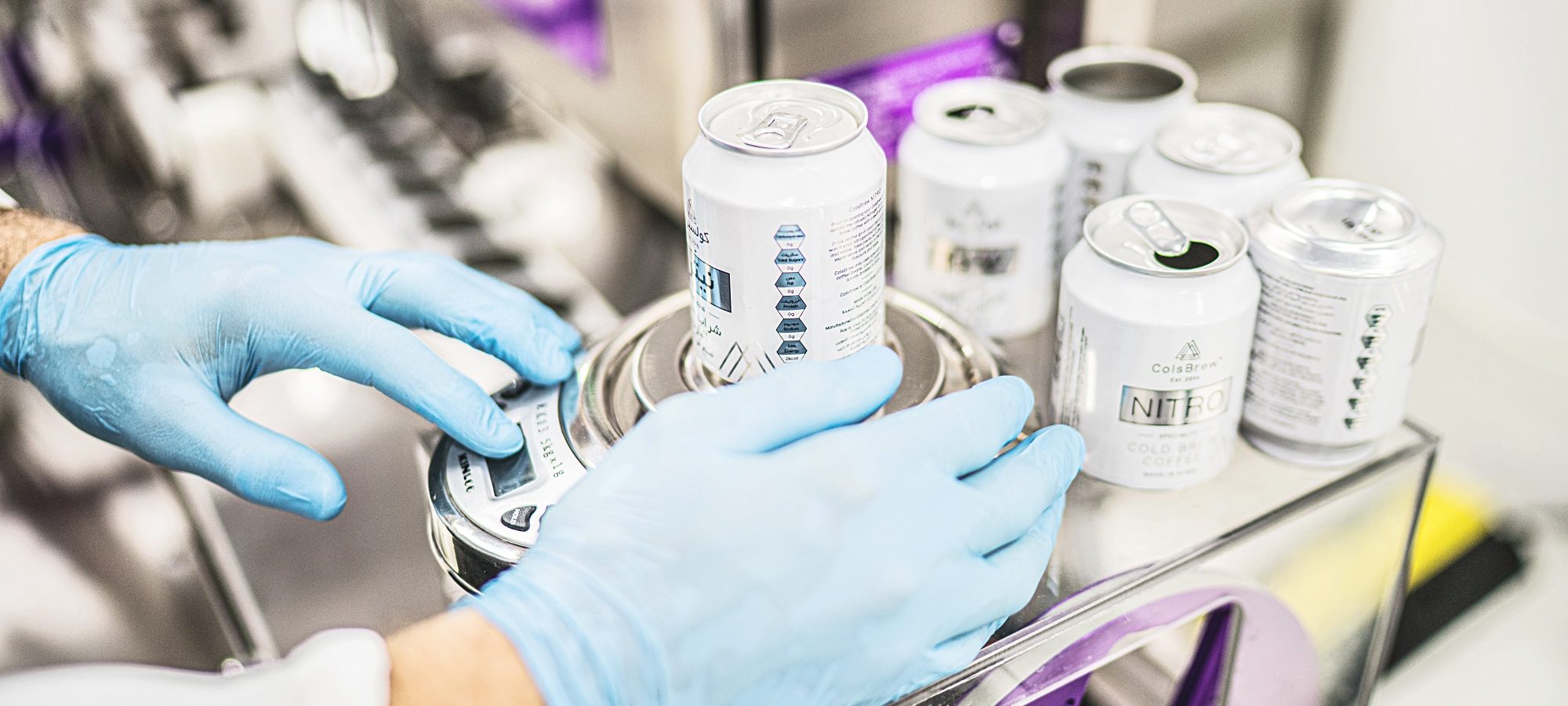 Triangles are the ColsBrew logo, inspired by Phillips' belief that he has Viking ancestry (he certainly has the build of one). "The triangles represent the way a Viking should live: hospitality, respect, honour, pride," he explains. "Those are values I want to take into my business."
A whiteboard shows mottos written by Phillips that serve as a company manifesto for his three staff: 'own your work', 'eyes open', 'common sense', 'communicate', 'pride in your work', 'be calm and positive' and, finally, 'stay caffeinated'.
Customers are welcome to drop by for a taste on the house, when you'll probably meet Phillips, proudly wearing his ColsBrew polo shirt. He admits to being "hands-on" and is present at the lab whenever canning or brewing happens. After brewing, the coffee is dispatched to customers (six bottles for AED 108, or AED 54 for four cans of Nitro with free delivery in Dubai) and is also available on Kibsons.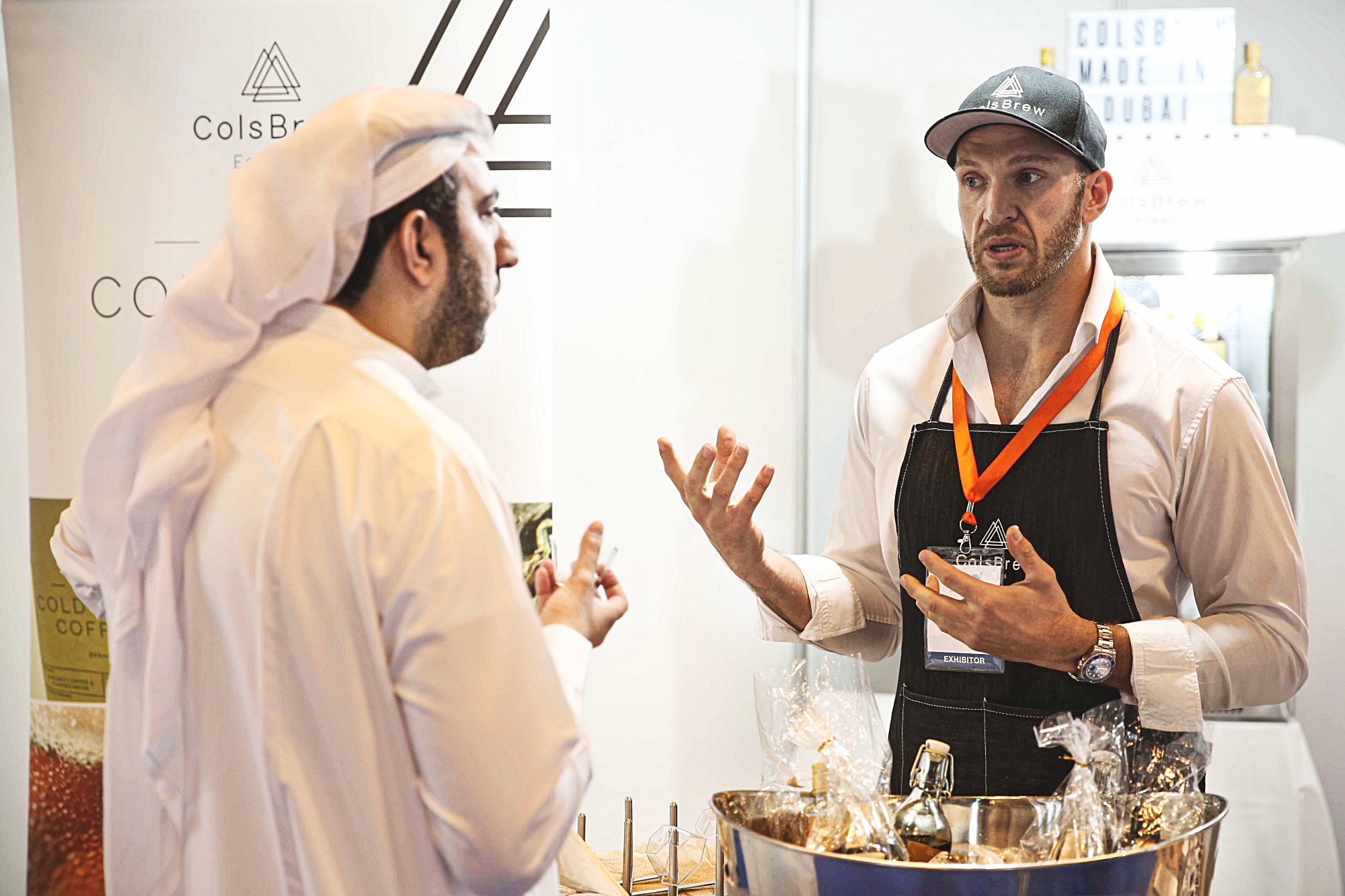 Reflecting now on his six-year journey in cold brew coffee, Phillips picks out a moment in a canning factory in Turkey. "I was in a factory on this humungous industrial estate, pushing the go button on my 160,000 ColsBrew cans," he grins. "It was insane. It started off in my kitchen and there I was in Turkey in a can factory. I remember thinking, 'This is actually happening.' I felt a lot of anxiety too, because during the trip I was getting lots of orders for bottles in Dubai. I thought, I've created an animal."
But, for a guy who bashed out 151 bungee jumps in 24 hours, you suspect running a coffee business is a walk in the park – and probably a better buzz.