RM 88 AUTOMATIC TOURBILLON SMILEY
Lifestyle — 11.11.22
A yellow circle, two oval eyes, a wide upturned mouth … The Smiley, drawn by Franklin Loufrani just over 50 years ago, has become an established symbol in the collective consciousness.
It serves as the embodiment of positivity, joy and sharing and has played a major role at the heart of pop culture across several creative generations.  This leading role was enough for the teams at Richard Mille to launch into the creation of an emotion-driven watch emphasizing all these values, the RM 88 Automatic Tourbillon Smiley.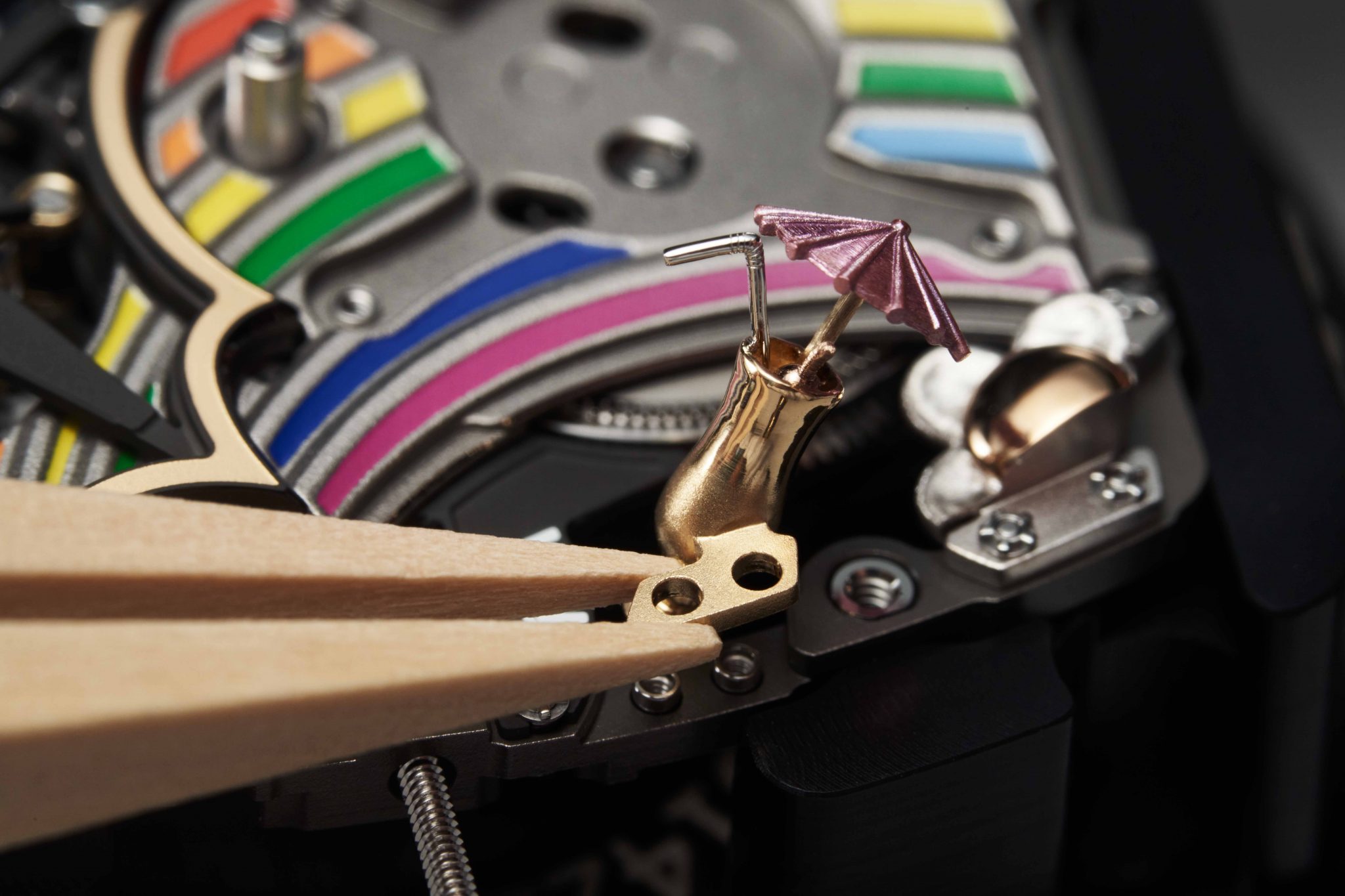 The RM 88 Automatic Tourbillon Smiley is a highly technical and creative timepiece which took three years to develop.
Each of its decorative elements are cheerful emanations of the Smiley world: a blossoming flower, the warm rays of the sun, a delicious pineapple, a blooming cactus, a pink flamingo and a brightly-coloured rainbow. A festive cocktail to be savoured drop by drop, as the drinking glass in this neon pop scene suggests.