Practical meets primal in the Lamborghini Urus
Lifestyle — 11.09.18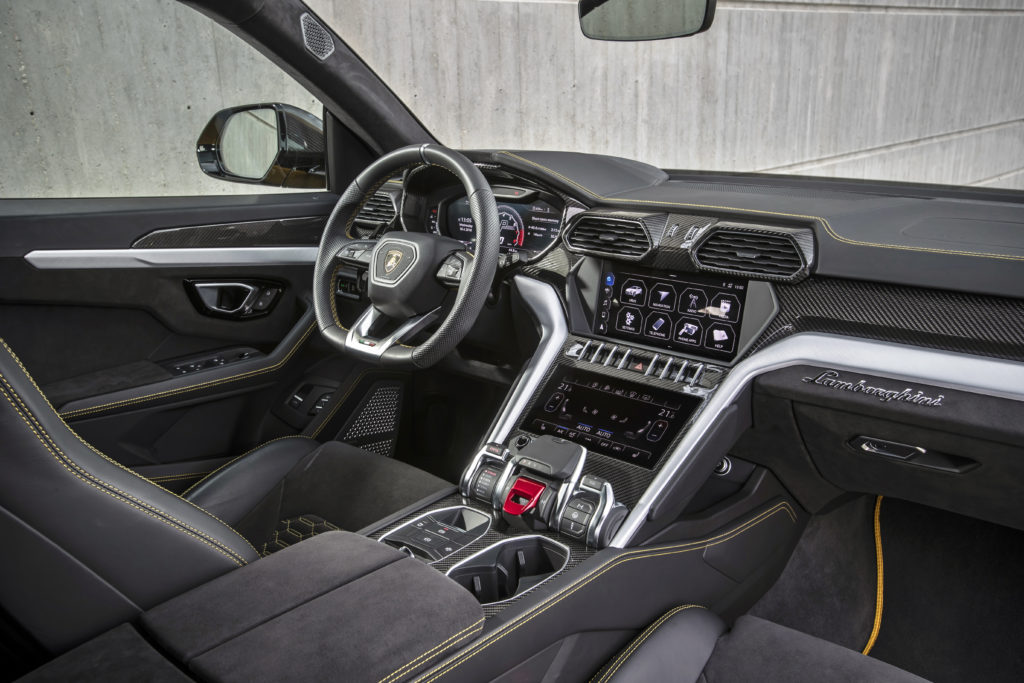 "We are now competing in a segment that is represented by all the manufacturers, not just our traditional rivals," says company CEO Stefano Domenicali. When the Super SUV was unveiled at Lamborghini Dubai, the world's largest Lamborghini showroom, he was confident, saying: "This is a very important market for us already, and even more so now that the Lamborghini Urus, our Super SUV, has arrived. With the launch of this model in the Middle East and specifically in the UAE, we are expecting to at least double our sales volumes in this region."
Urus' distinctive silhouette with a dynamic flying coupé line shows its super sports origins, while its outstanding proportions convey strength, solidity and safety.
The biggest job for the Urus is to convince customers to consider a Lamborghini for the first time and as Chief Marketing Officer, Katia Bassi noted, Urus is about shifting the company towards a new, more suburban demographic.
"Urus has given us a chance not so much to re-invent Lamborghini, but to widen our scope."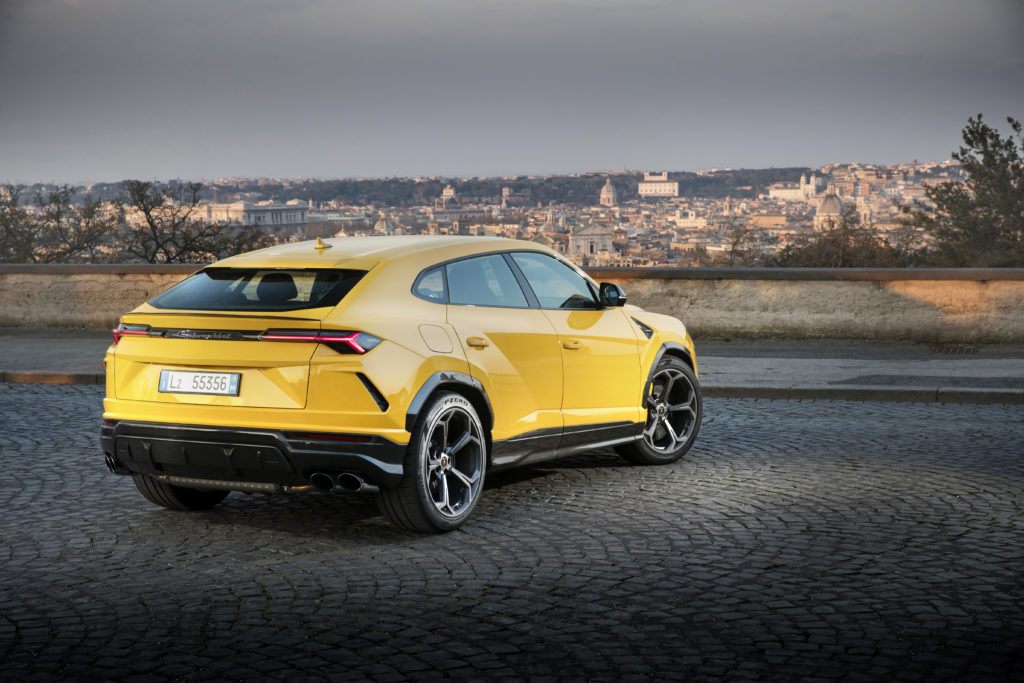 Talking to women
With a target of doubling the company's output from 3,500 vehicles per year to 7,000, Urus needs to find a lot of new customers and that means attracting women to what, until now, has been a largely male-dominated buyer profile.
To help achieve this, Lamborghini established a Female Advisory Board, comprising 250 women from around the world, including the UAE, to predict future trends. These women came from many industries and are influential but not influencers.
"We created the board so that we can talk to woman about Lamborghini in a different way," explains Bassi. "It's not about technicalities or performance but more related to the car business in general and how things are changing for women."
While Urus shares underpinning with other VW Group SUVs, namely the Bentley Bentayga and Audi Q7, it has a longer wheelbase. It also carries the same 48-volt, self-levelling rear suspension from the Bentayga, but has exclusive use of a torque vectoring system and four-wheel steering taken from the Aventador S.
At just over five metres long, the Urus is imposing, but its all-wheel steering turns the back wheels three degrees in and out to give it a perceived wheelbase of 2.4 metres and a smaller turning circle than the Hurácan.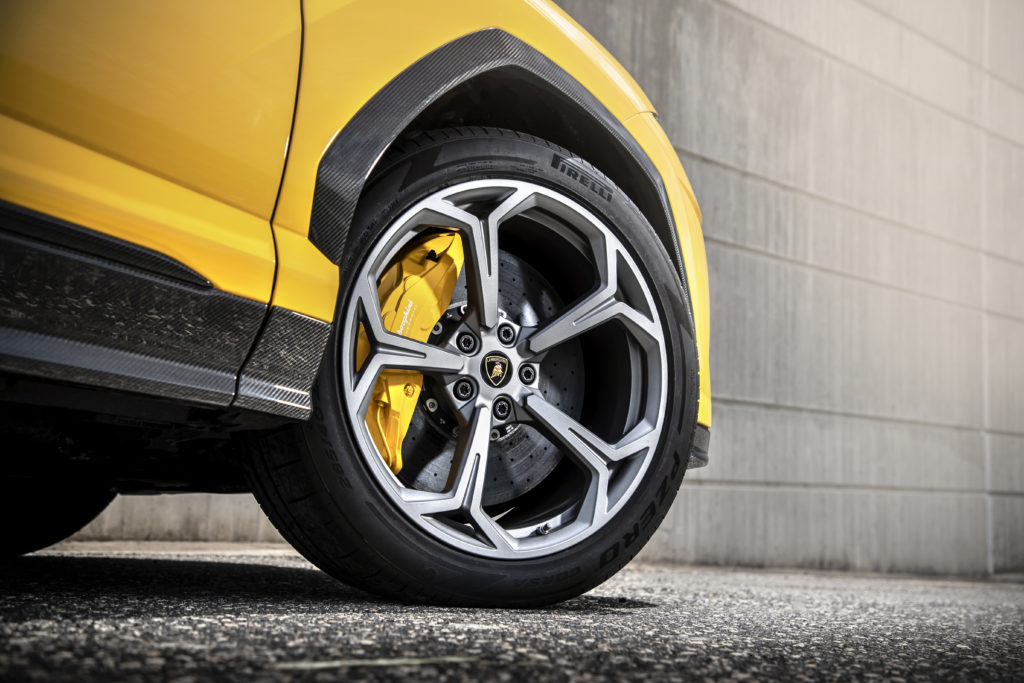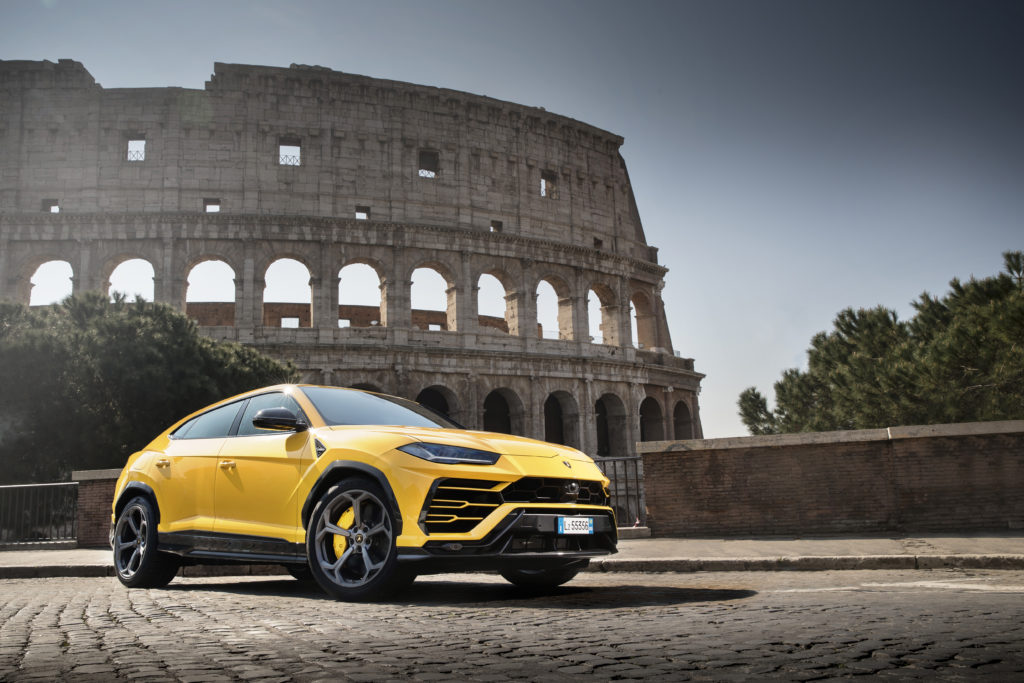 Sitting behind the Alcantara microfibre-covered wheel, peering out over instruments that are more at home in a low-slung Aventador, the driver's view feels oddly high by comparison, but the engineering team have worked hard to keep its centre of gravity as low as possible.
The Urus features six drive settings from mild to wild on tarmac that mimic those used on the Huracan and Aventador, as well as for snow, gravel and sand.
On the road, it felt little different to most other high-end luxury SUVs. Its optional 23-inch rims made the ride a bit stiffer than expected, even in Strada (street) mode, but the steering was docile enough around town and the change up pattern from the eight-speed box was soft and smooth.
On track in Corsa (track) mode, it hunkered down and got to business turning in some impressive lap times. The exhausts opened up to fire a few deep belches on change up as it sailed too easily into the 5,800rpm redline cut off. Its under steer, when pushed hard under extreme conditions, was about the only feedback reminding you that this was a big five-door wagon and not an Aventador super sports car.
Finally, it attacked a gravel course like a rally stage, using its massive torque curve to carve its way through sandy ruts, spitting out giant rooster tails, traversing up loose, gravelly hills like it was the Pikes Peak Hillclimb and even held itself together over a small jump where it briefly managed to get air.
Lamborghini will also offer an off-roading package that will use the standard sized 21-inch rims coupled with a body kit comprising restyled front and rear bumpers for better approach and departure angles.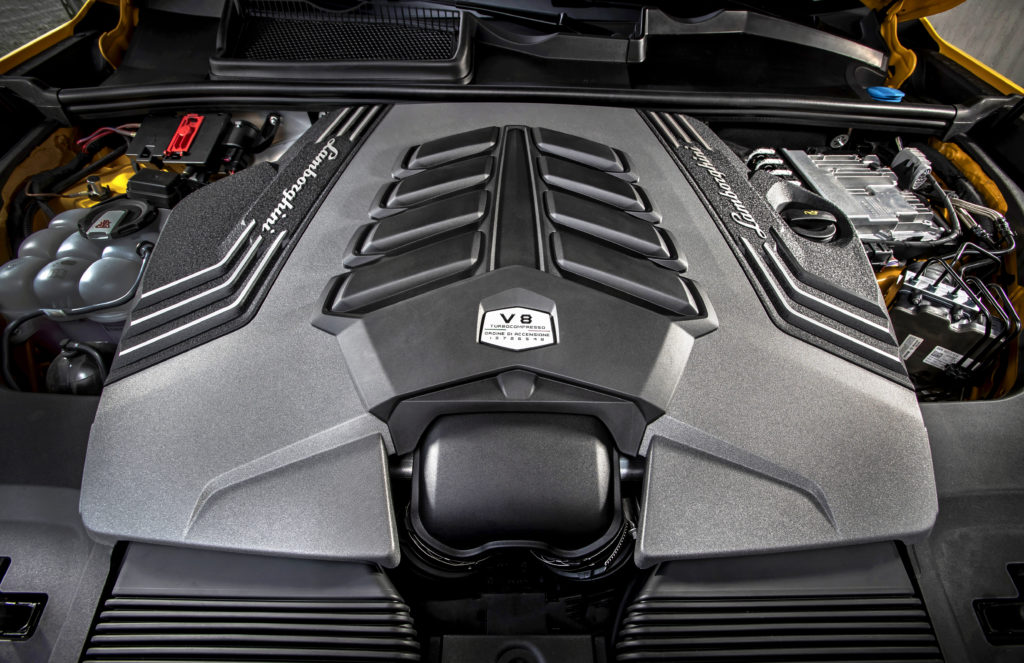 SPECS
Engine: 4.0-litre, twin turbo V8
Power: 641bhp at 6,000rpm
Torque: 850Nm at 2,250rpm
Transmission: eight-speed automatic
0-100kmh: 3.6 seconds
Top speed: 305kmh
Weight: 2200kg
Price: AED 789,000
---
Related Stories: