Menswear masterclass
Lifestyle — 12.02.19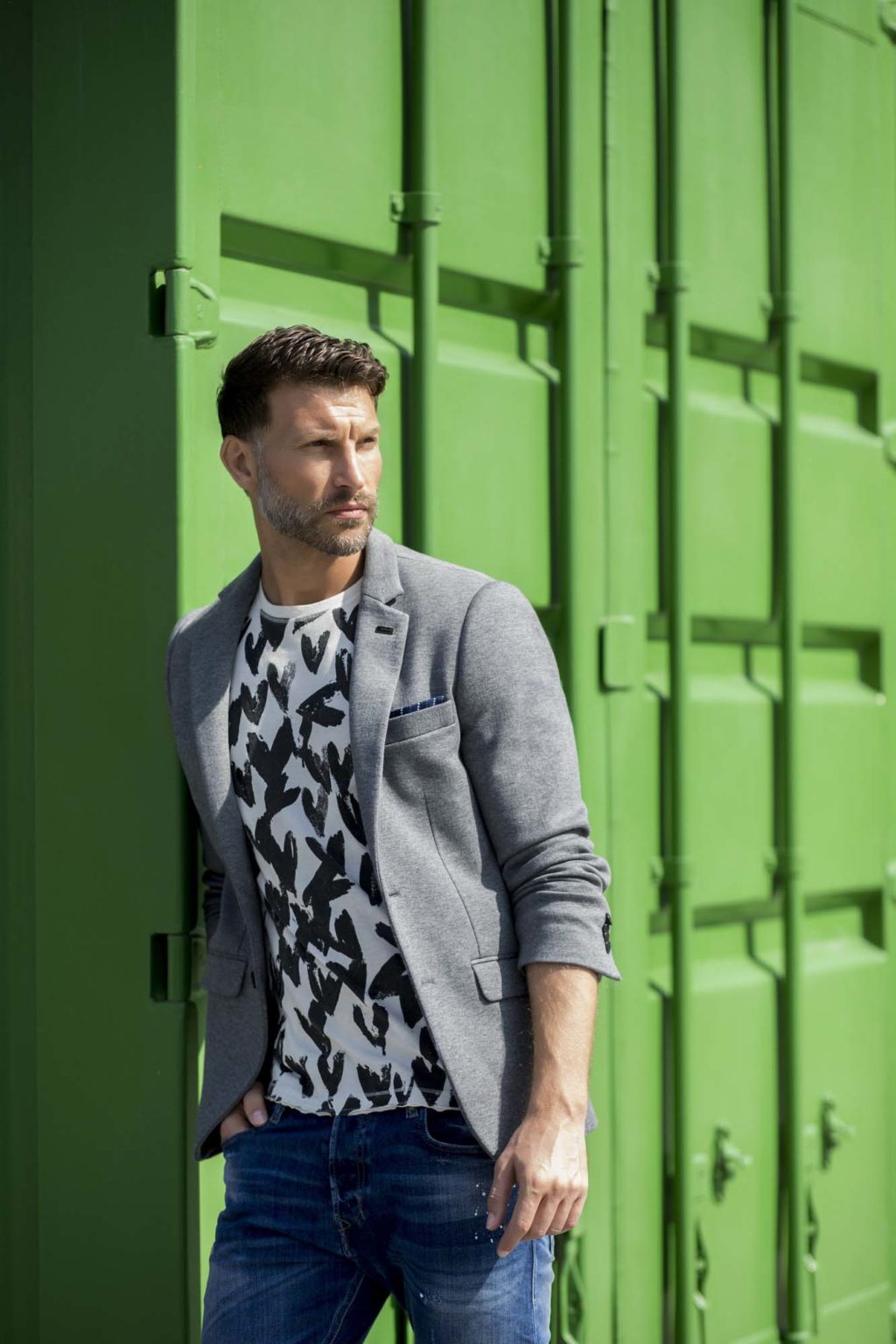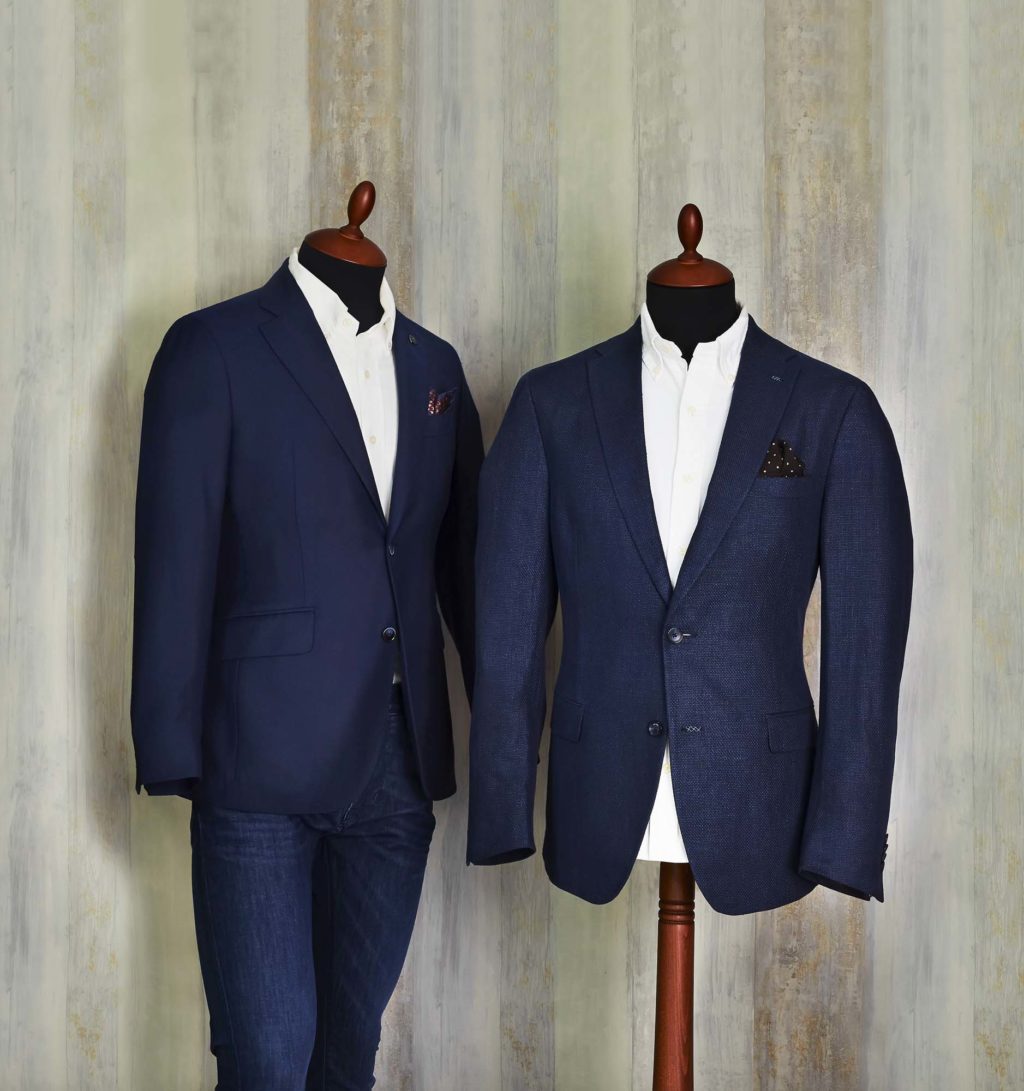 "A lot of guys like to wear

clothes that are so tight they can hardly breathe

. I know you want to show off your muscles but, please, get the right fit" – Yosta Mullenders 
Focus on fit 
YM: The fit of clothes is so important and a lot of men don't know their correct size. A guy came in recently and everything he was wearing was too baggy. He told me he was XXL and a 42 waist. We tried on some things and it turns out he was a 36 waist and a large slim fit. Clothes that are too big look messy, but well-fitting clothing looks neat and trendy. A outfit with the right fit can take kilos off you.
SE: With menswear there is slim fit and regular fit so a good place to start is by asking yourself which one are you. Sizes differ a lot from brand to brand so it's a jungle out there for men. You really have to try things on.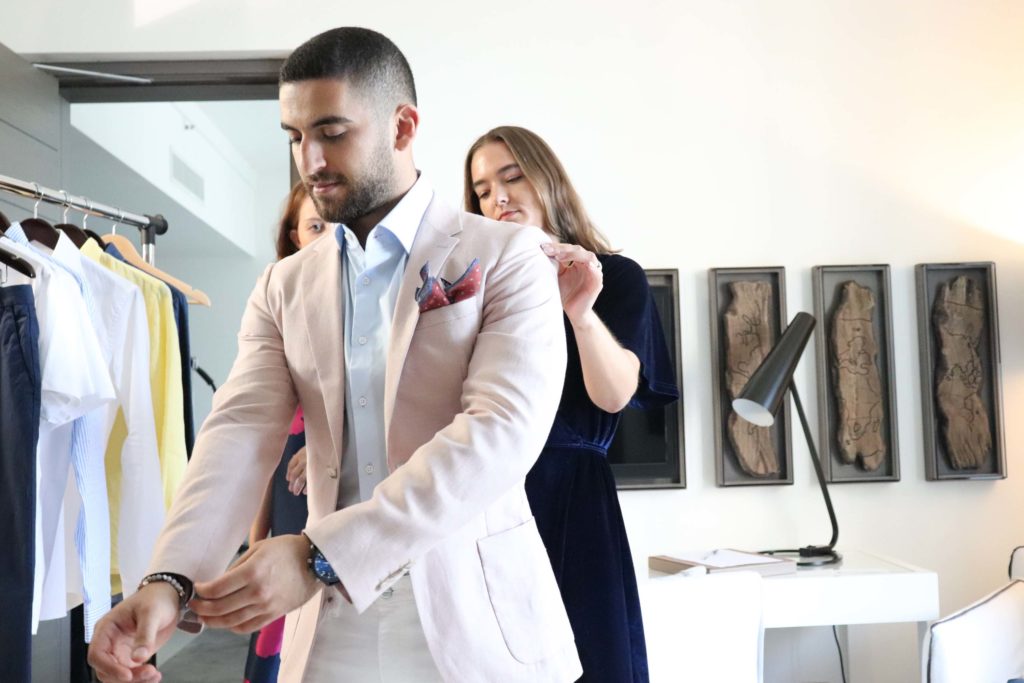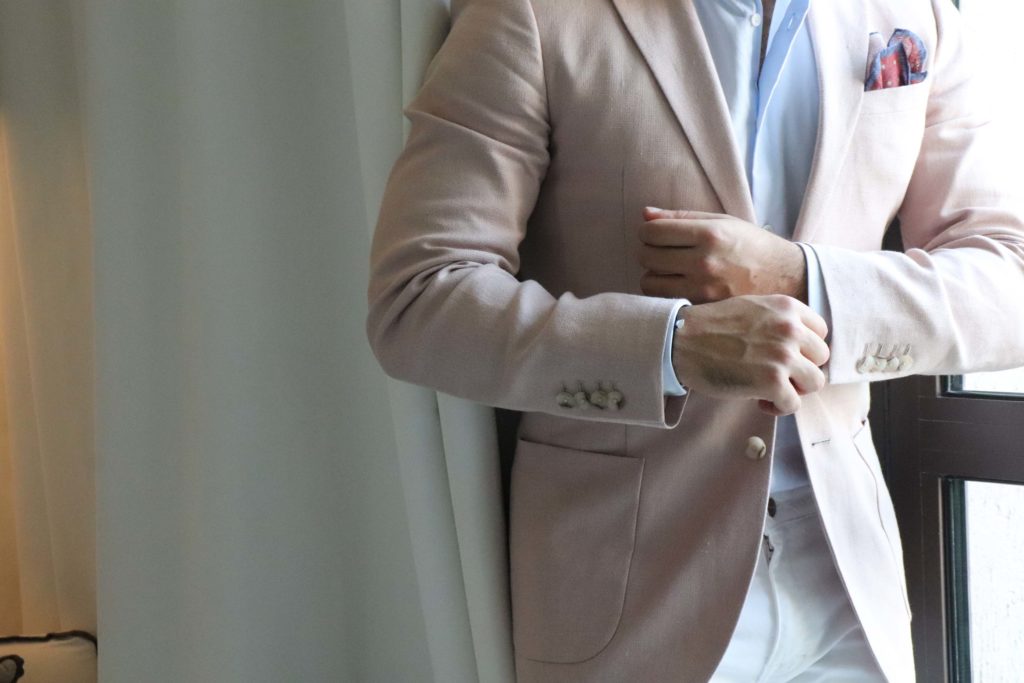 Invest in quality 
SE: Really good quality items last several seasons and can handle being washed many times. Buy good quality clothing from good brands – they'll last far longer.
YM: You don't want to wear a shirt twice and then it goes out of shape or loses its colour.
Get the basics
YM: There are essential items that every guy should own. A navy blazer, a V neck sweater, chinos, loafers or brogues, a crisp white shirt, a good pair of dark jeans and a basic t-shirt.
SE: All those things go together so when you open your closet you have nothing to worry about. It's very easy to mix and match so it takes all the hassle out of getting dressed.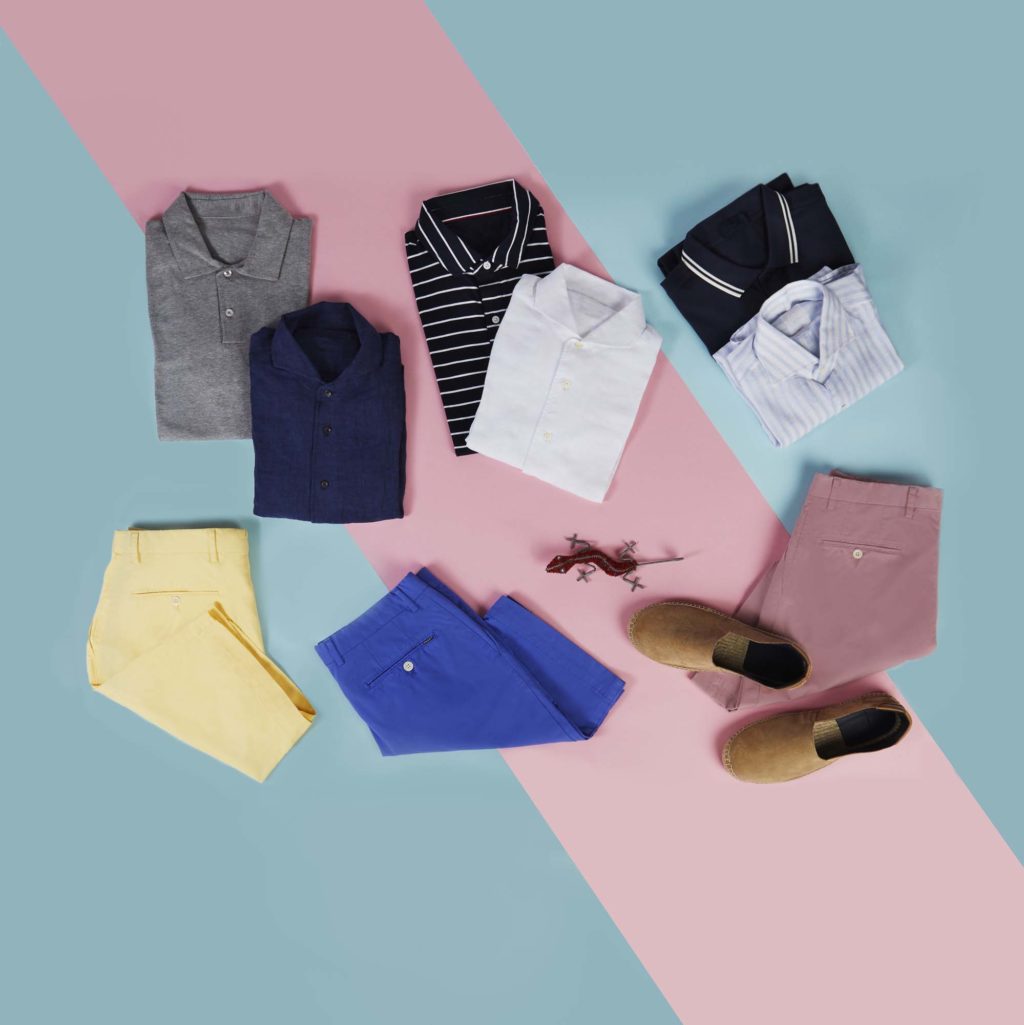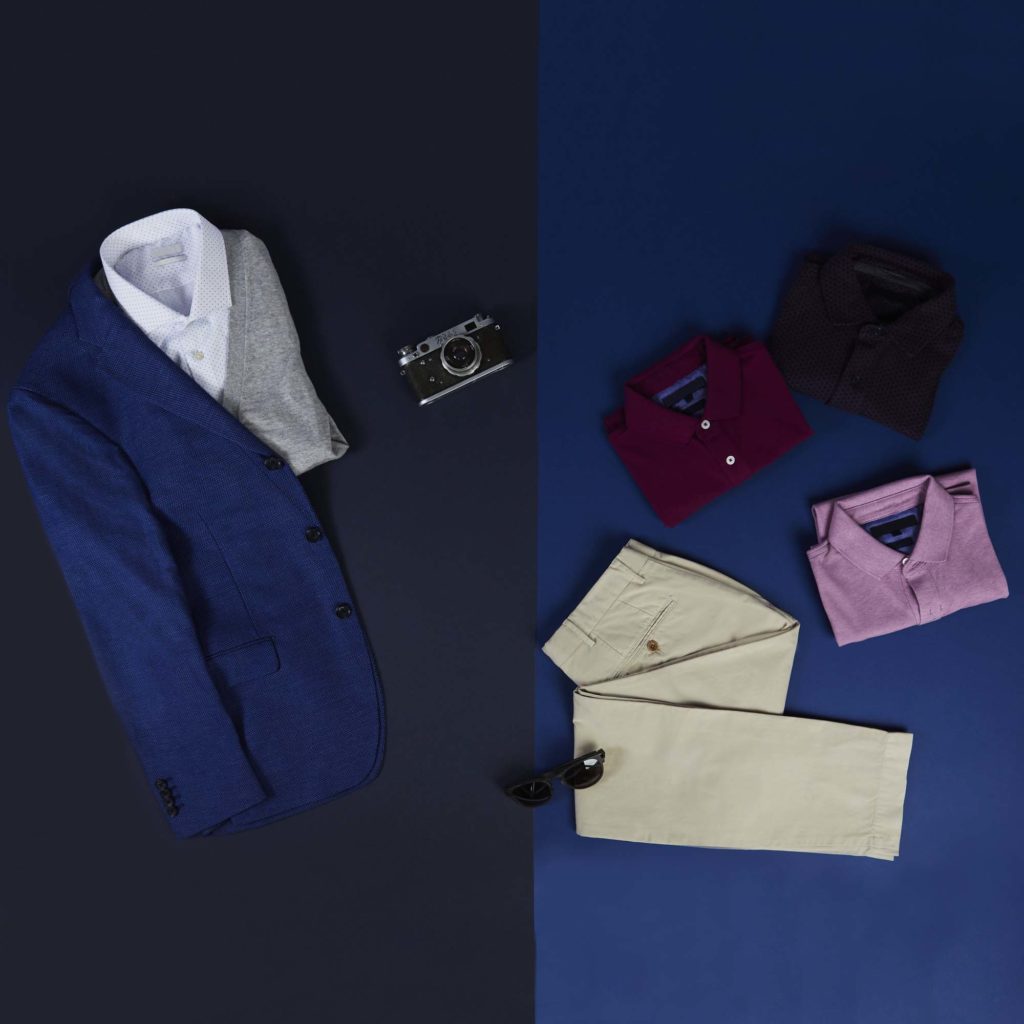 Layer it up
YM: Layering works for smart or smart casual looks. A nice patterned shirt with a V neck sweater, a blazer and a pocket square looks sophisticated. For a more casual look, try a cool t-shirt under an open denim shirt.
SE: An extra piece adds another touch. In winter, you can layer things and add a new texture or colour – it takes your outfit to the next level.
Red flags
YM: A lot of guys like clothes that are so tight they can hardly breathe. I know you want to show off your muscles but, please, get the right fit.
SE: Showing off brands and logos is a tendency for guys in this region, but you don't have to be flashy to look stylish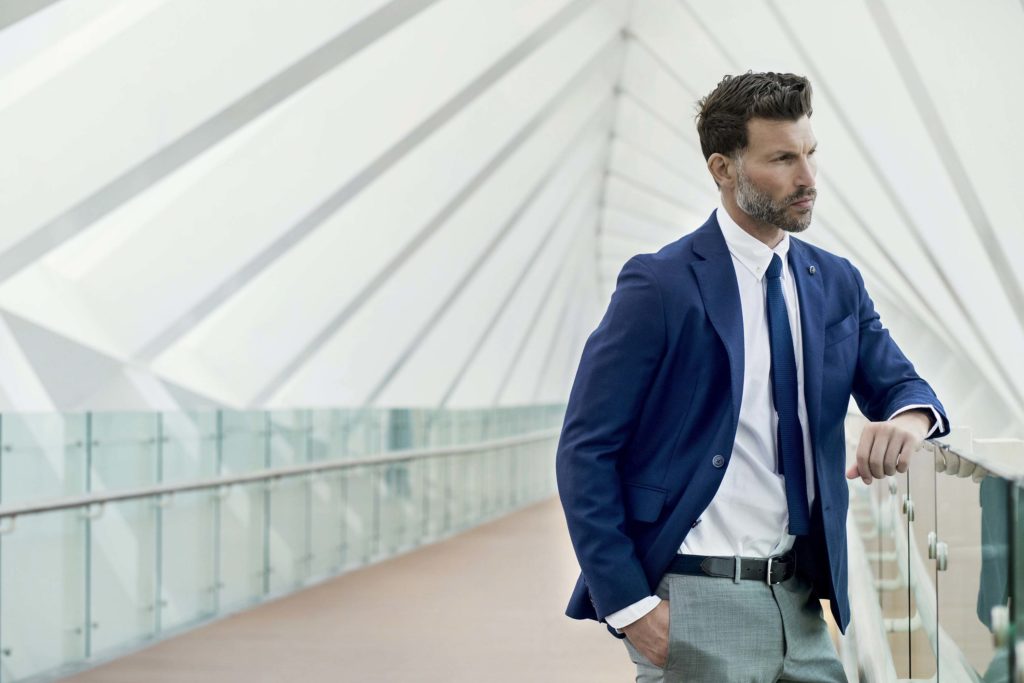 If you're a taller guy…
SE: You should wear slim fit pieces to match your proportions. Baggy clothes are not going to fit you right and you'll look messy. A blazer can help to add some structure to the shoulders.
If you're a shorter guy…
YM: Shorter, bigger men always think they have to wear plain, dark clothes but that's not the case; they can wear colours or patterns. They need a more regular fit, with trousers that are a little tapered. Shorter guys often wear trousers that are too long and the fabric gathers on top of the shoe, which doesn't look good.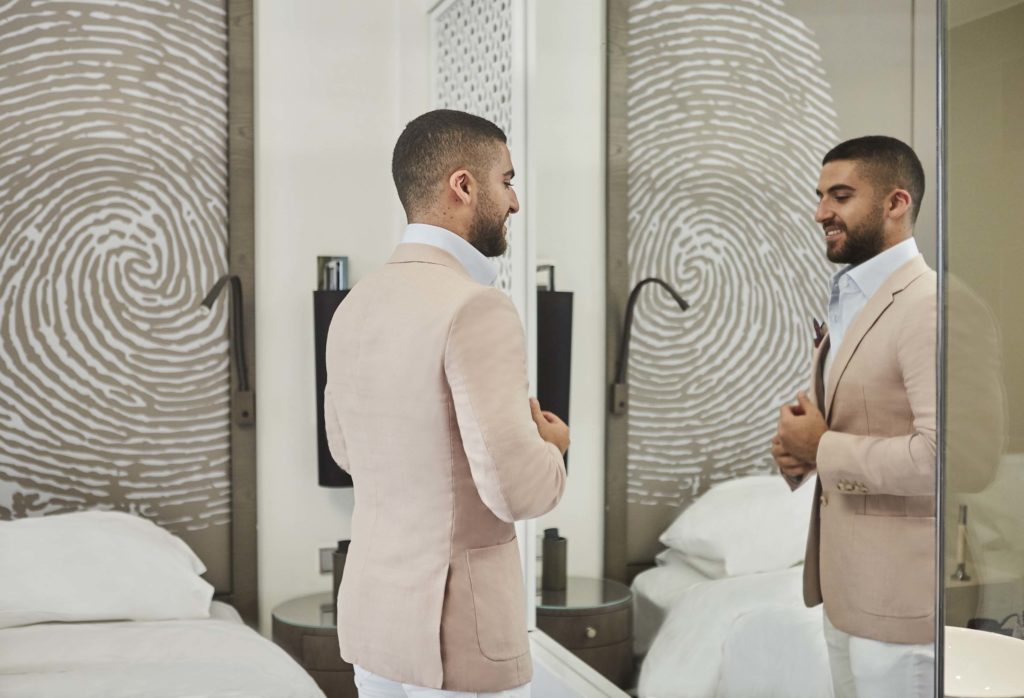 Change your mindset
YM: Guys have ideas about clothes that are stuck in their heads. For example, they think a blazer must be worn with a white shirt. But open up and try a denim shirt or a polo shirt instead. There are so many different options.
SE: Some blazers can be formal, but others are more casual and can be worn with a t-shirt, jeans and sneakers, which is a good look for a night out or a nice lunch.
The pay off
YM: Small changes in your wardrobe can make a huge difference in your life. If you look stylish you'll get compliments and we all love hearing compliments.
SE: I believe that if you look good, you feel good and you'll do better at work and be more confident in meetings. When a man feels that he looks good, his posture changes, he's enthusiastic and confident – he feels a joy about his wardrobe.