Pop art sensation Barnabe, showcases his Broken Mosaic collection.
Pierre-Emmanuel Rome, professionally known as Barnabe, brought his Broken Mosaic collection to the UAE for the first time this summner, showcasing his street art skills at the Foundry by EMAAR.
Born in Nice in 1994, Barnabe picked up the brush at a young age, taking part in many artistic workshops, museum tours, and art exhibitions as a child. It wasn't until he explored 'contamination in art' for his Applied Arts bachelor's degree that the young Frenchman swapped brushes for spray cans and headed out into the backstreets of Nice. His bold style was first seen in his illicit street art, where solid colours and hard edges ruled the walls of the French city. Barnabe carried on his disruptive style after a move to Paris in 2015, where he began a process of contaminating society through art.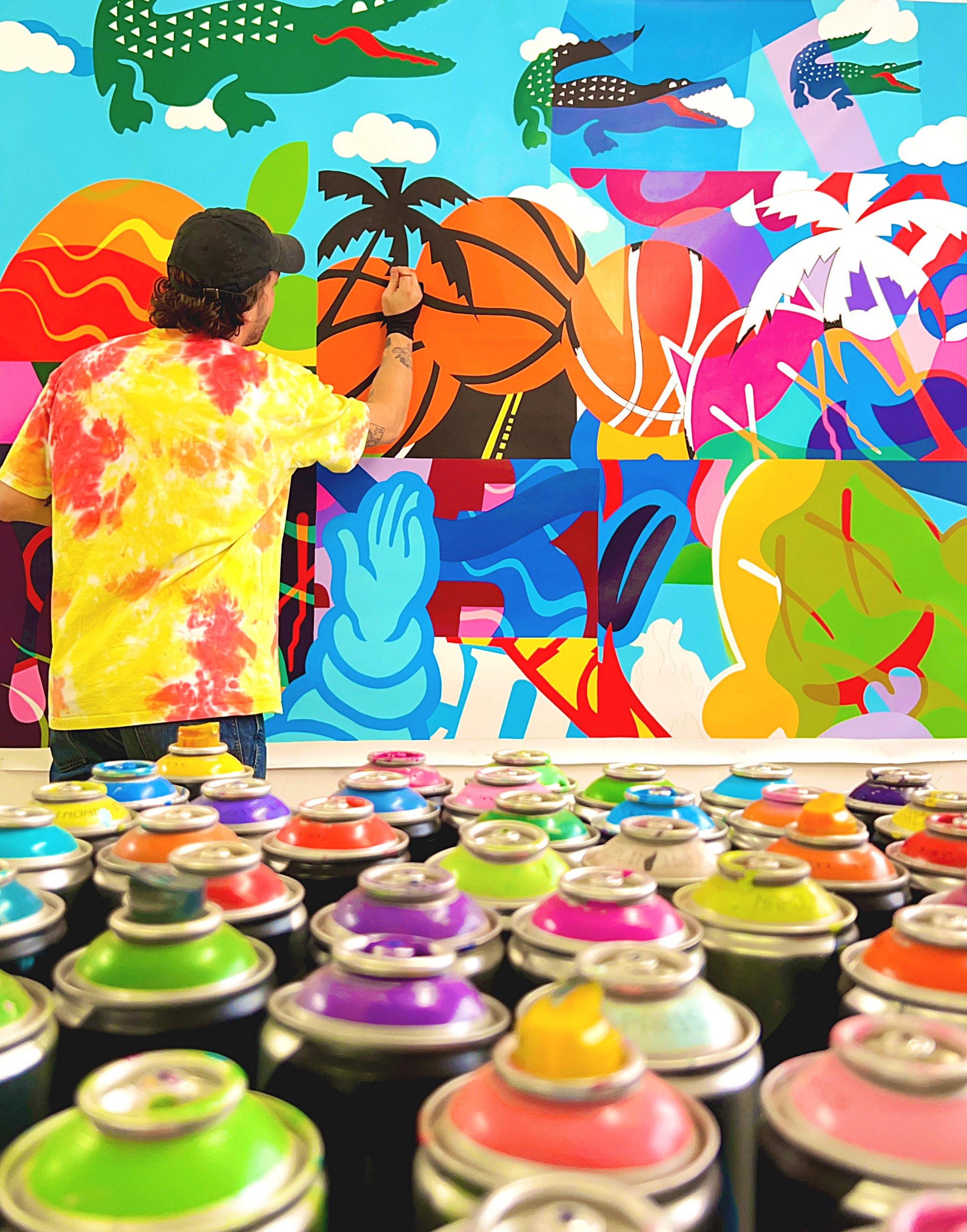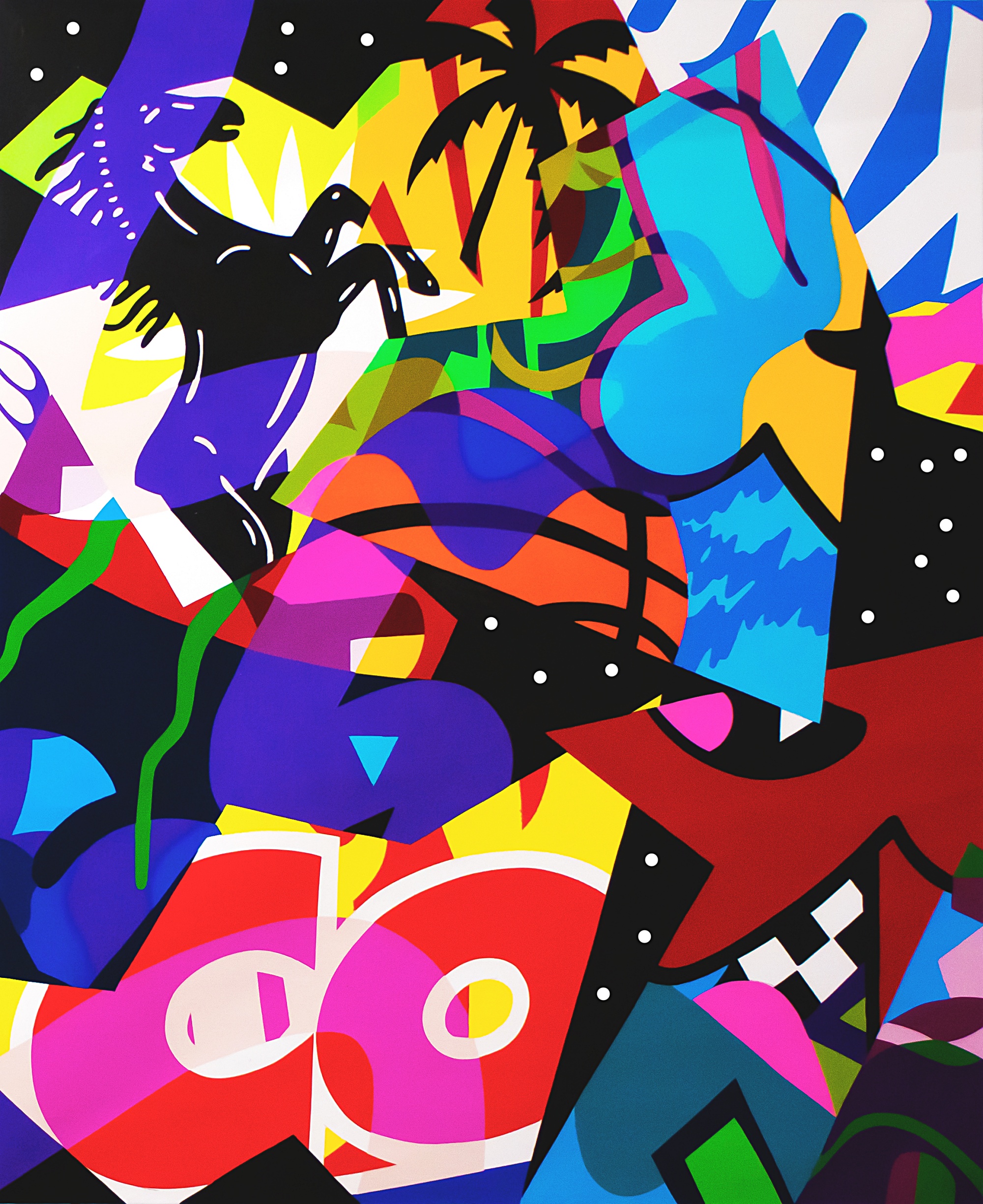 FRENCH GRAFFITI
Graffiti is a controversial subject, with many countries considering it as vandalism, a punishable crime. Although wall art can be traced back to ancient Egypt, it wasn't until the advent of aerosol paint that graffiti really took off. Tagging a wall now took seconds and talented graffiti artists could complete larger murals in a matter of hours. It was these genuine players that helped bring graffiti mainstream, with bare walls around the world being offered to street artists. Many well-known graffitists such as DZINE, Daze, Blade, and The Mac made the switch from street to studio, often moving away from aerosol to acrylic, watercolor, oil and gouache. Barnabe made the switch too, however, he kept his spray paints (his works consist of 60% aerosol spray, 20% acrylic paint, and 20% black acrylic ink) and used solid colours and overlaps to create collections such as his latest Broken Mosaic.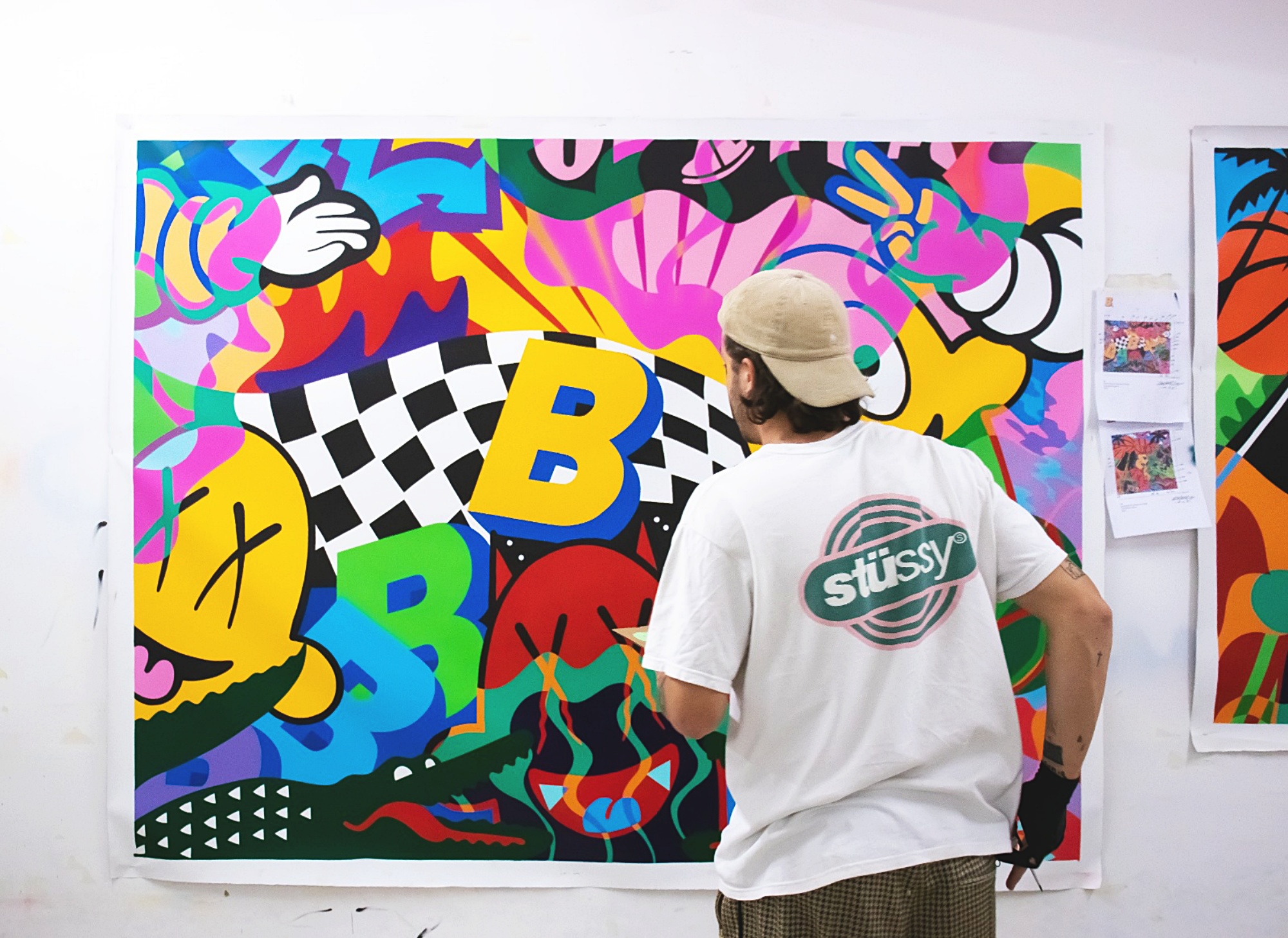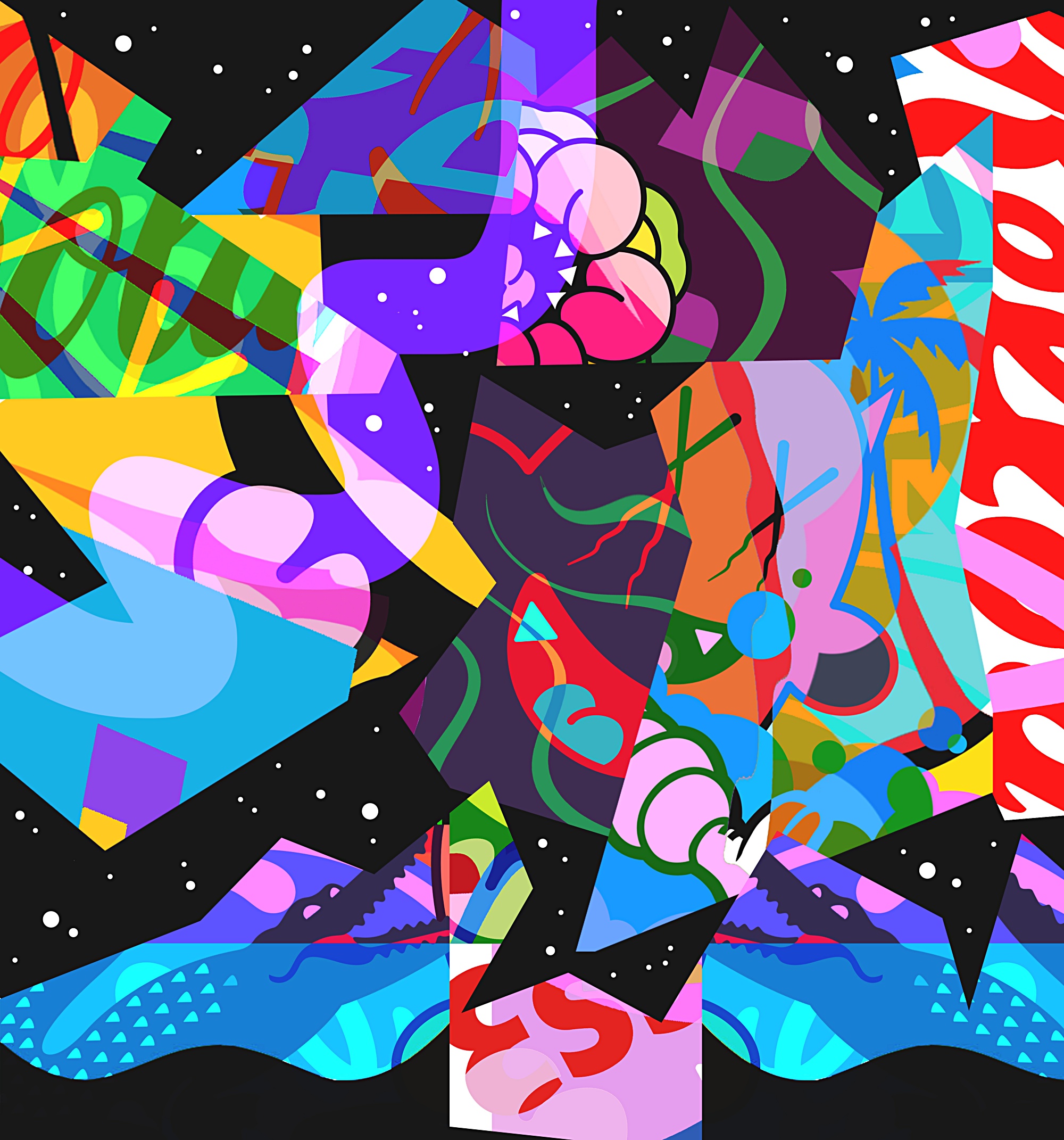 SPRAY STYLE
Bold blocks of vivid colours framed by solid black outlines are typical of Barnabe's style. His works are a mix of pop art and popular culture, often incorporating contemporary brand logos and typography. For collectors wanting to purchase pieces of art that are bound to come to financial fruition in the years to come, Barnabe's Broken Mosaic collection is a must see.