AMALFI LIFE IN LE SIRENUSE
Lifestyle — 16.11.23
Lucy Daniels checks in at the wonderfully glamorous and iconic hotel-to-the-stars
What They Say
With its stunning location perched on a vertiginous cliff leading down to the Amalfi Coast and old-world charm, the multi-award-winning Le Sirenuse is a legendary destination in a legendary part of Italy.
Once a summer villa belonging to the aristocratic Sersale family, the four Sersale siblings opened the house to guests in 1951 with eight rooms and a large terrace overlooking the sea – it has since expanded into several adjoining houses.
Crammed with beautiful antiques, artworks and furniture (much of which can be credited to the late Franco Sersale, who was a globetrotter and keen amateur photographer), the ox-blood-with-white-trim-painted hotel is famously where John Steinbeck stayed in 1953, writing, "Positano bites deep. It is a dream place that isn't quite real when you are there and becomes real after you have gone."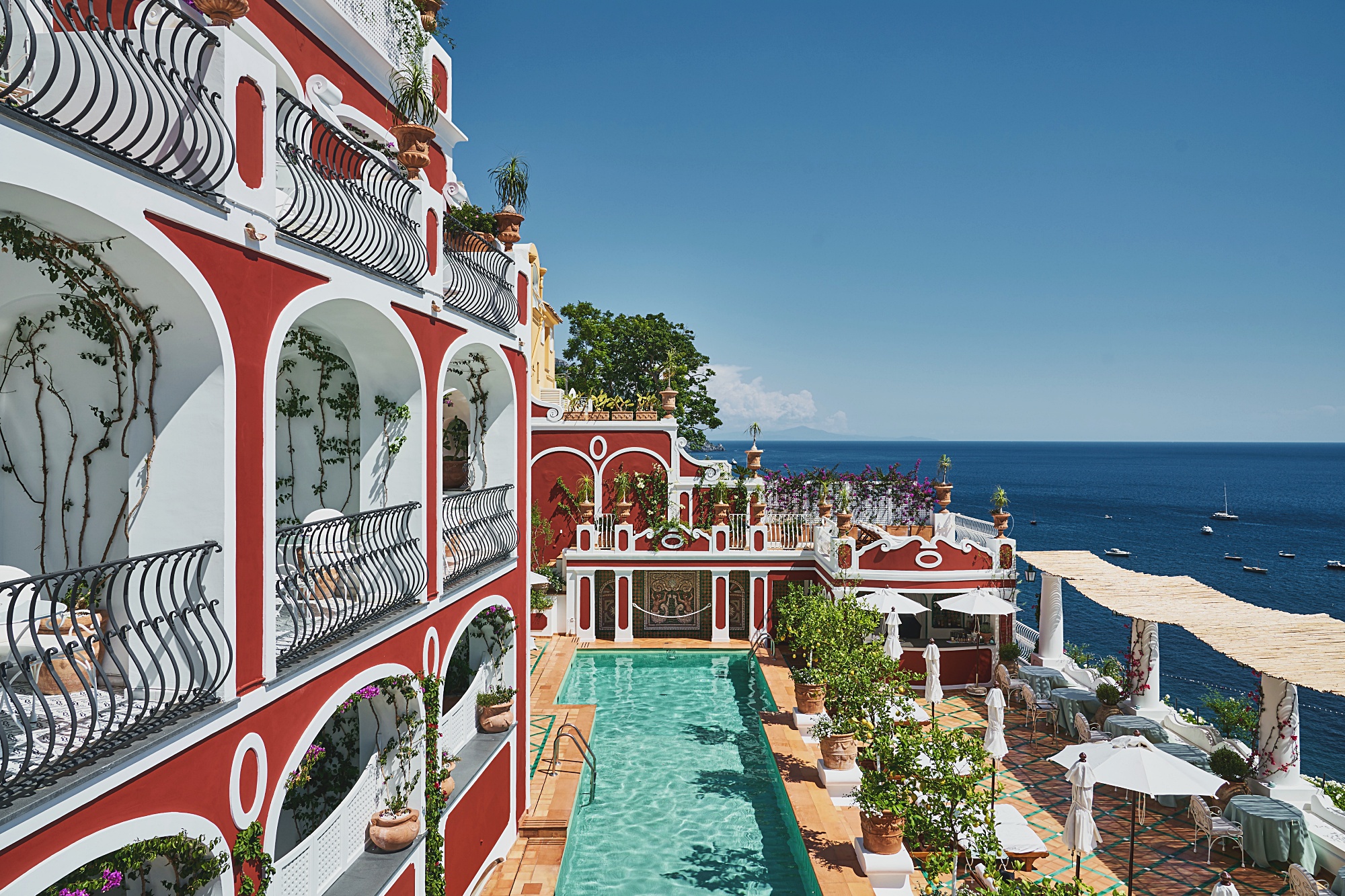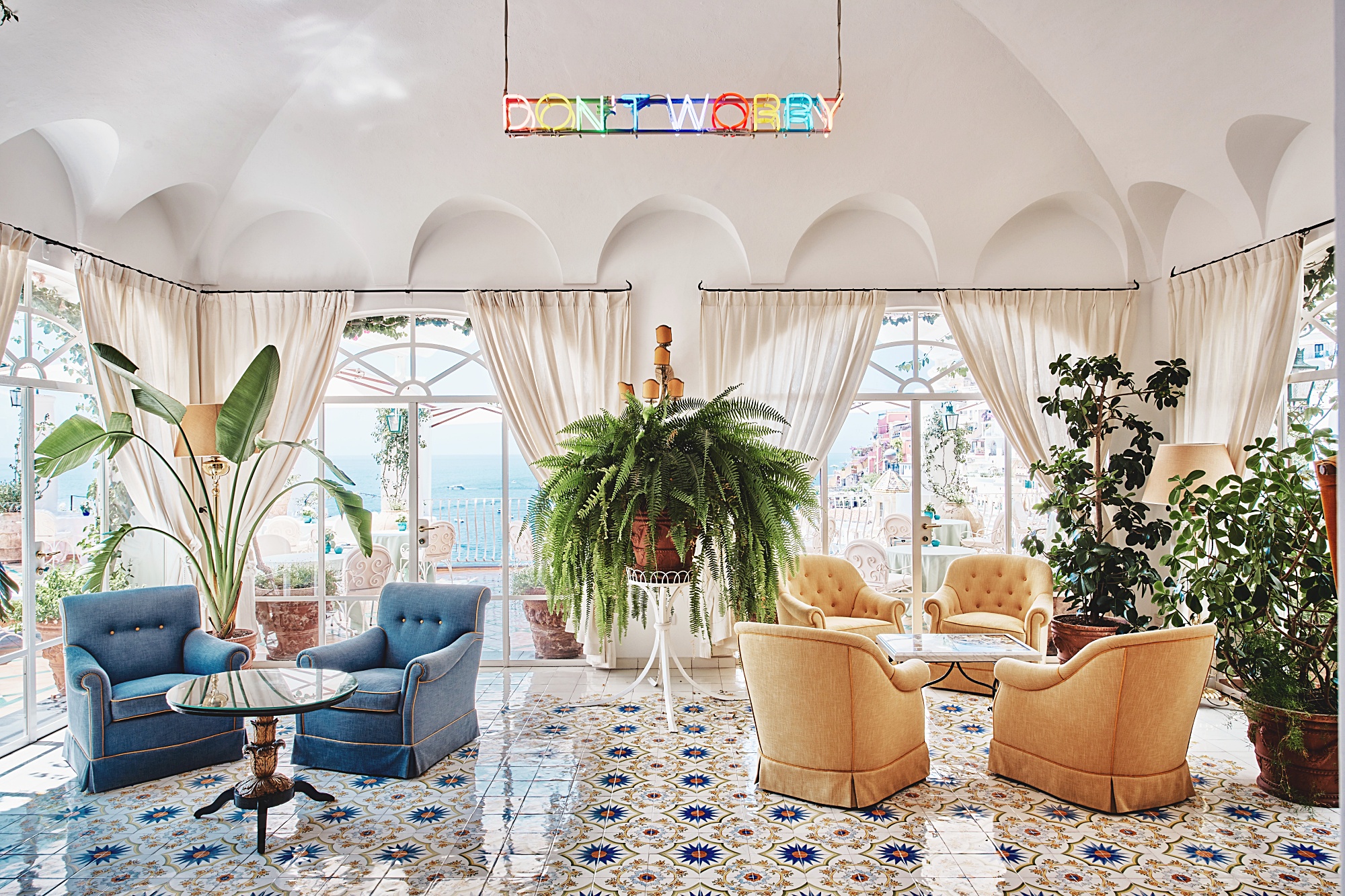 "Positano bites deep. It is a dream place that isn't quite real when you are there and becomes real after you have gone."
Sleep
Individually furnished, the 58 suites may not be large but each has bright hand-made tiled floors; a Frette linen-made bed; a Carrara marble and chrome-clad bathroom stocked with the hotel's signature floral-scented Eau d'Italie products; and French windows opening up onto a pretty balcony that maximises the exquisite views. There are also thoughtful additions, such as an Instagrammable beach bag, a welcome fruit platter, a cute souvenir colouring book featuring scenes of Positano and a useful map of the area.
A place, a family, a passion: Though the Sersales no longer live inside the house that became Le Sirenuse, they have never lost the sense that it's their home and that those who visit, are their honoured guests.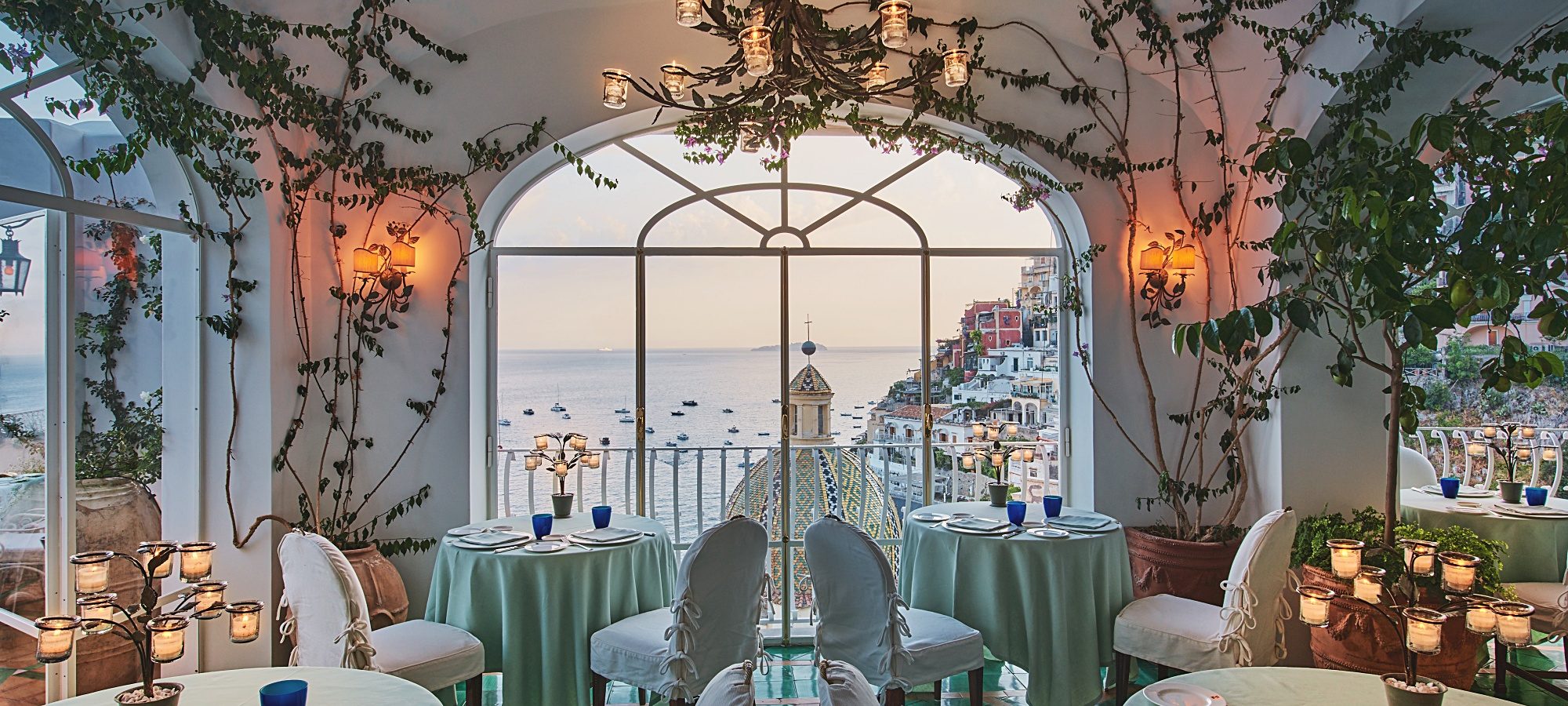 Dine
In peak season, La Sponda restaurant is near-impossible to get a booking unless you're staying at the hotel but it lives up to the hype. Unfussy Michelin-starred food is paired with impeccable service (our table's gluten-free and vegetarian requests were taken into consideration for our amuse-bouches and petit fours) and an unforgettable candlelit setting. We were serenaded by a mandolin and a guitar player; spoilt by Giovanni and Vincenzo, our charming waiters; enjoyed local wine and Limencello; and were given little boxes to take away some of the petit fours, which we enjoyed during our onward journey the following day.
Served on the poolside terrace, breakfast is an indulgent affair – think homemade granola, local buffalo milk yoghurt, fresh fruit, sfogliatelle pastries, a la carte eggs and delightful silverware.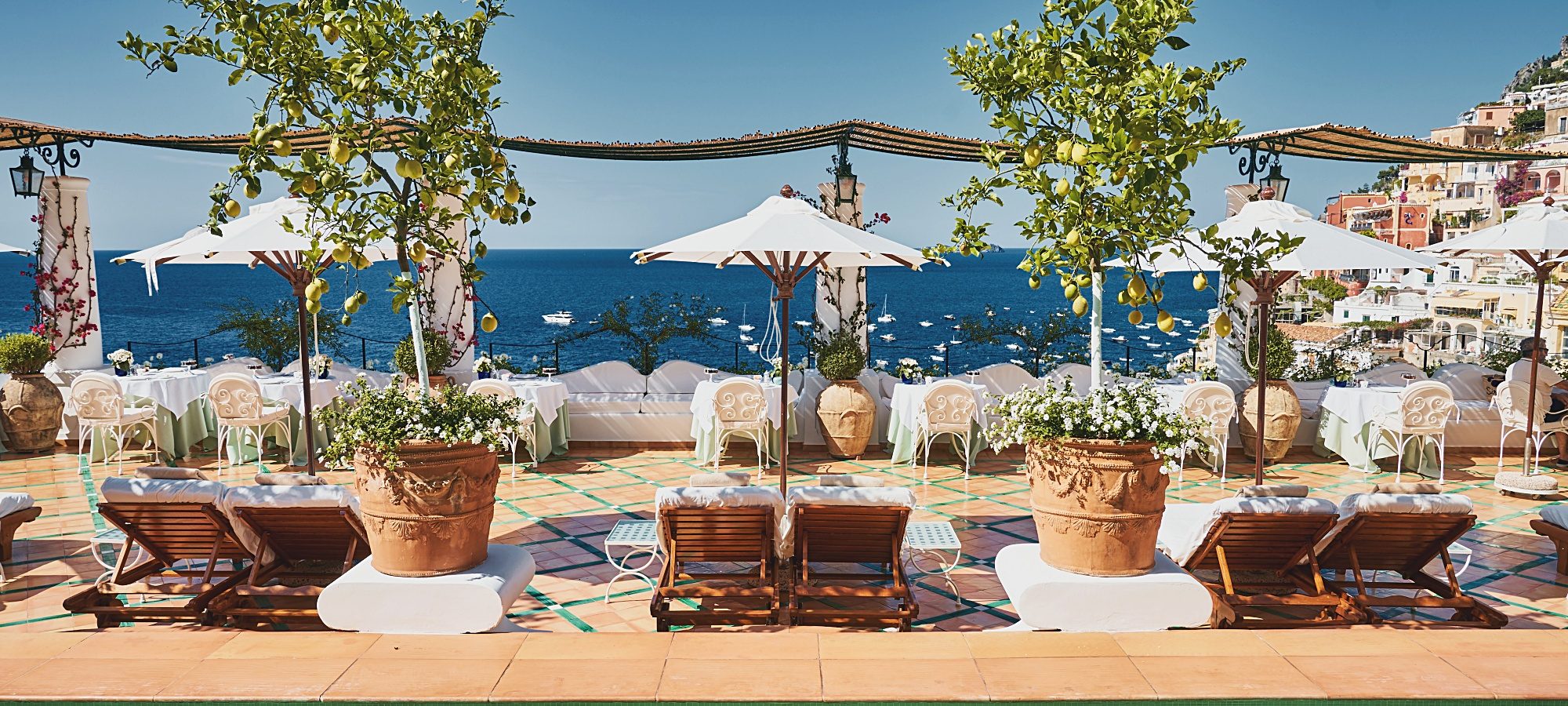 Out & About
The hotel offers engaging, small-group daily activities, which were our holiday highlights, as they offered the perfect antidote to the tourist-packed environs of Positano. The early morning 'Stairway to Montepertuso' walk took us up (and down) ancient footpaths, where we passed vegetable-filled gardens, locals leading mules and the odd friendly pet dog, who joined us for part of our hike; while hugely passionate and knowledgeable sommelier Christian brought to life the Campania region, fast becoming known as Italy's new ecological frontier, during an early evening wine tasting session located in the hotel's restaurant.
It was also a treat to explore the hotel's contemporary artworks, as Franco's aesthetic has been complemented by his son Antonio Sersale and daughter-in-law Carla, who launched the Artists at Le Sirenuse programme in 2015 with British curator Silka Rittson-Thomas. To date, seven major installations by artists including Martin Creed, Stanley Whitney and Caragh Thuring have found a place in the hotel's eclectic design.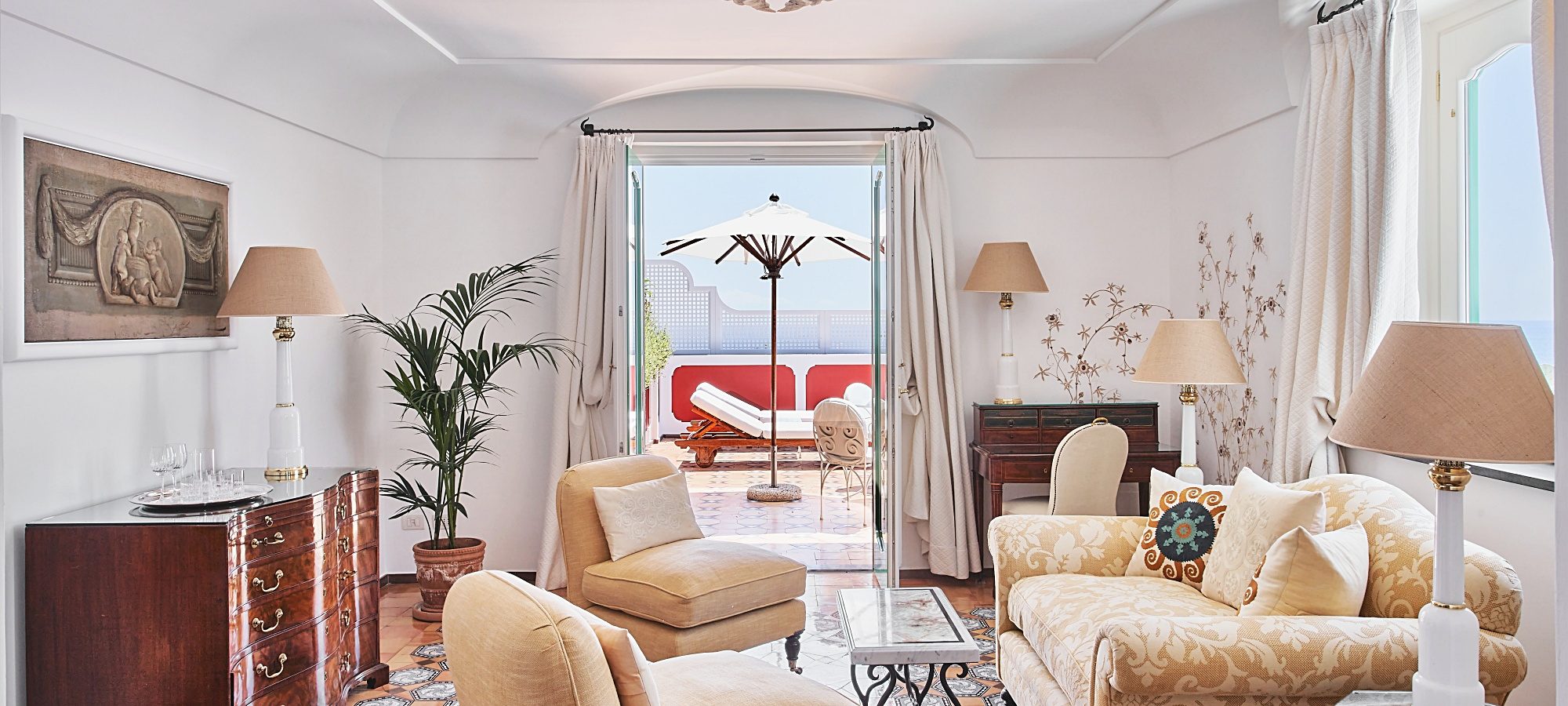 The Crowd
Mostly monied Americans, ranging from the flashy (overheard: "What's USD2 million between friends") to the effortlessly chic (we spied actor Laura Harrier with her consultant boyfriend Sam Jarou, poolside).
The Best Thing
Le Sirenuse is as enchanting today as it was during Steinbeck's stay, when he and his wife were captivated by "an old family house converted into a first class hotel, spotless and cool, with grape arbors over its outside dining rooms. Every room has its own little balcony and looks out over the blue sea to the islands of the sirens from which those ladies sang so sweetly."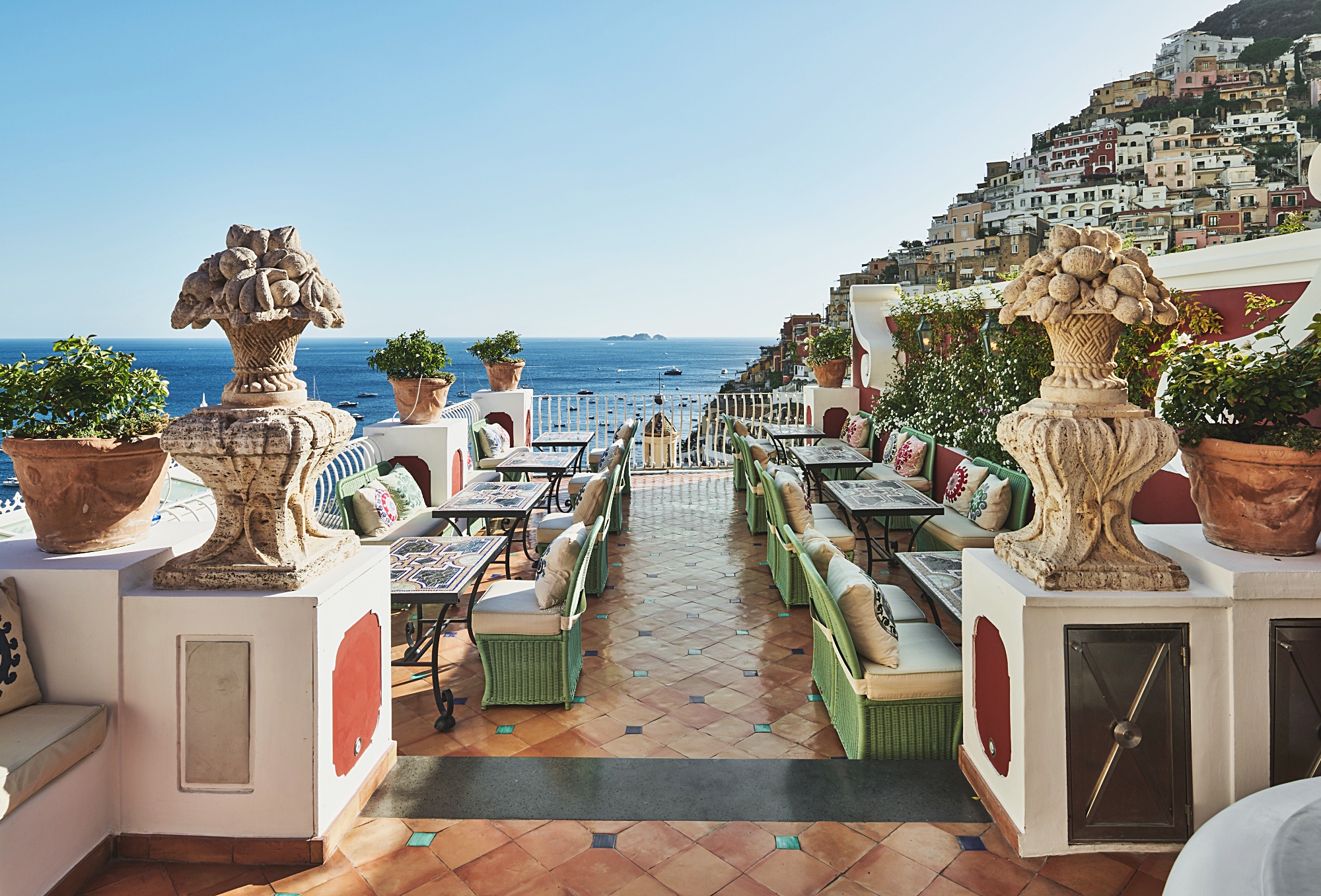 To note…
If you're arriving by boat, make sure you call ahead with your arrival time so the hotel can organise a porter to meet you at the port to take your luggage to the hotel by cart – and be prepared for the steep climb to the hotel.
The Details
Le Sirenuse is a member of the Leading Hotels of the World. For reservations. Visit www.lhw.com