PORSCHE TAYCAN TURBO TEST DRIVE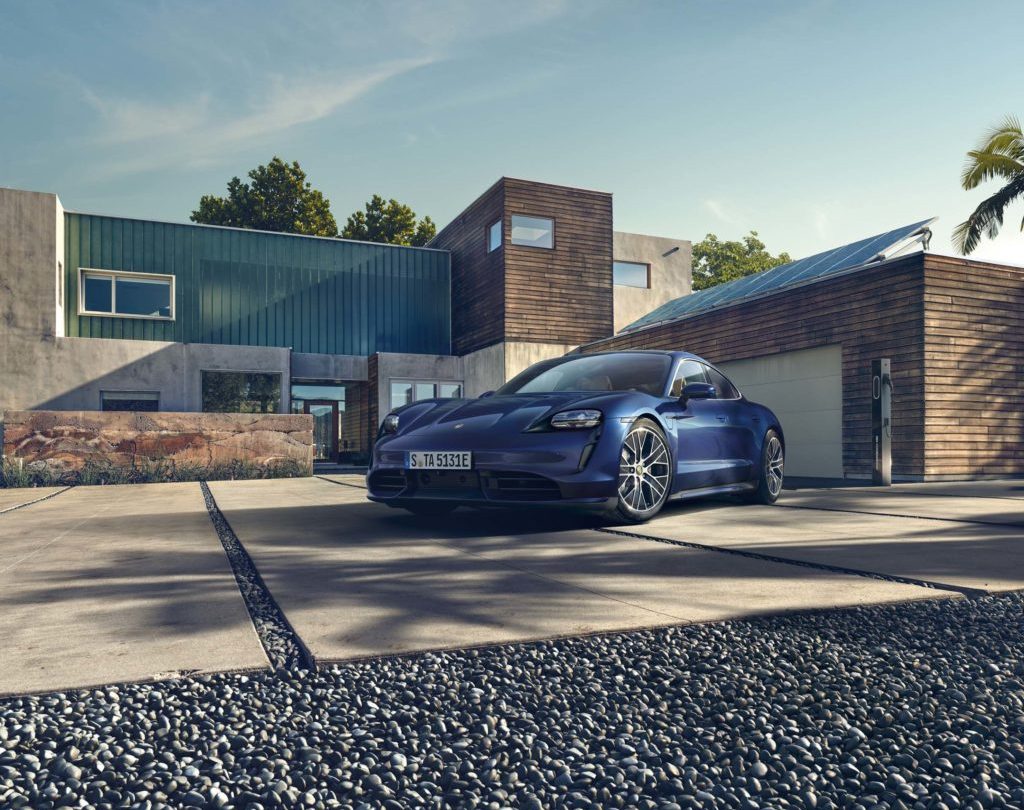 Accelerate hard in a hot hatchback such as a Golf GTI and you'll feel the accelerative force in your lower back as it's pressed against the seat. Floor the throttle in a torquey V8 and your abs get a work out as you tense your stomach muscles against the building acceleration. And then there's the Porsche Taycan Turbo. Engage Launch Control on the all-electric, luxury 4-door and all of its colossal 850 Newton Metres of torque is put to the tarmac through equally huge Pirelli tyres, resulting in brutal acceleration that goes beyond your back and abdominals and moves, quite literally, into your brain.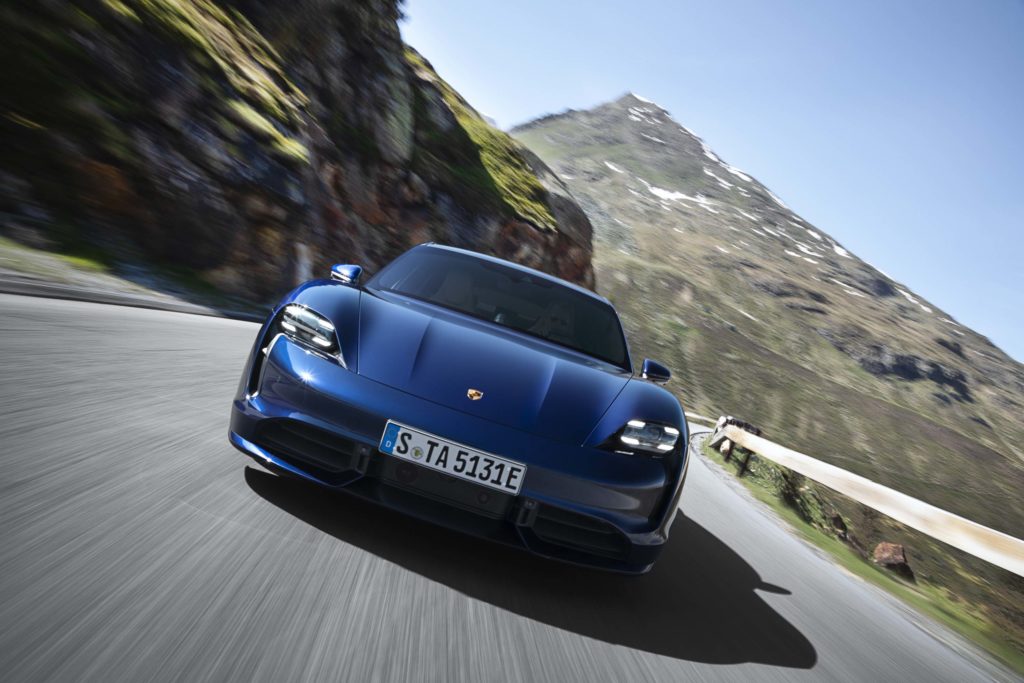 As you accelerate from a complete standstill to 100km/h in a mere 3.2 seconds (remember, this is a 2,380kg family saloon), the combination of immense grip and torque push your eyes back into your skull, accompanied by a strange pressure in the area behind your eyebrows. It's a bizarre feeling and one I've certainly never felt before, despite driving a slightly faster accelerating car.
Back in 2014 we tested a Porsche 911 Turbo for Car & Driver Middle East magazine and with launch control engaged, we managed a 2.8 second 0-100km/h time. However, the feeling of acceleration was different in the 911. It took your breath away and your abdominals crunched up, but with the Taycan, acceleration is instant and brutal; there are no turbos to spool up, no powerband where the engine performs at its peak – the Taycan is always at its peak and only runs out of legs at 260 km/h.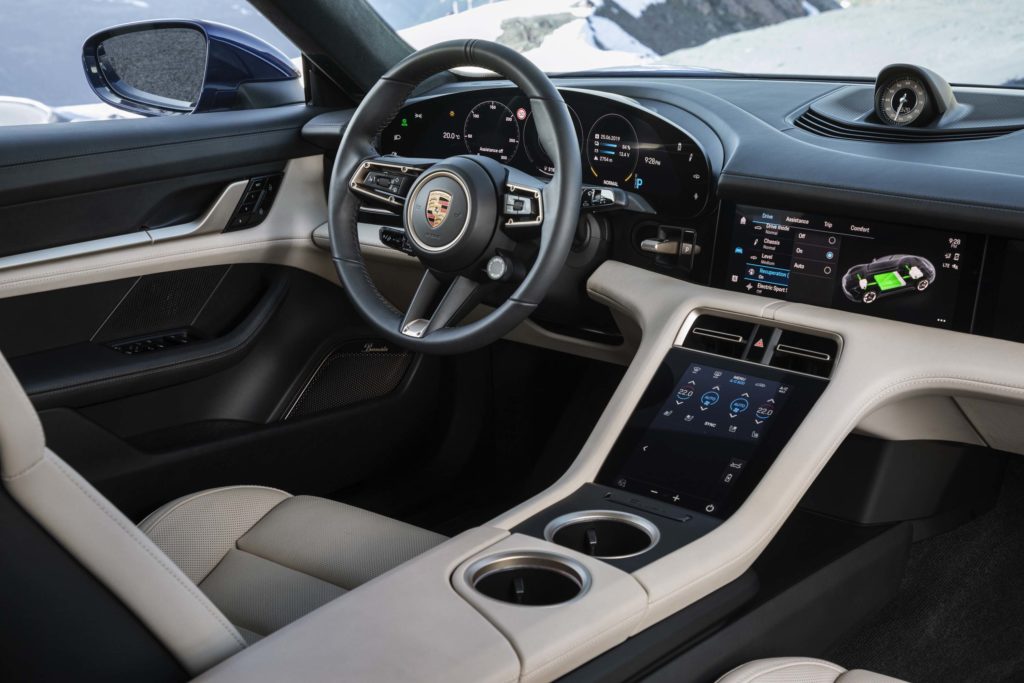 So the Porsche Taycan Turbo equals the Pagani Huayra, the Koenigsegg Agera and the Lamborghini Huracan in acceleration, but it can also rival (if not beat) Rolls Royce and Bentley in the refinement stakes. As the Taycan is fully electric, it's also whisper-quiet and super smooth. Press the start button next to the steering wheel and the gauges light up and nothing else – no noise, no vibrations. Engage drive on the gear selector and you're away, whooshing around in complete silence and total luxury, especially so in 'Normal' drive mode, as the chassis is set to comfort with one of the softest rides of any luxury car: it's almost bouncy (for a Porsche) but even in Normal, it will still out-accelerate most supercars.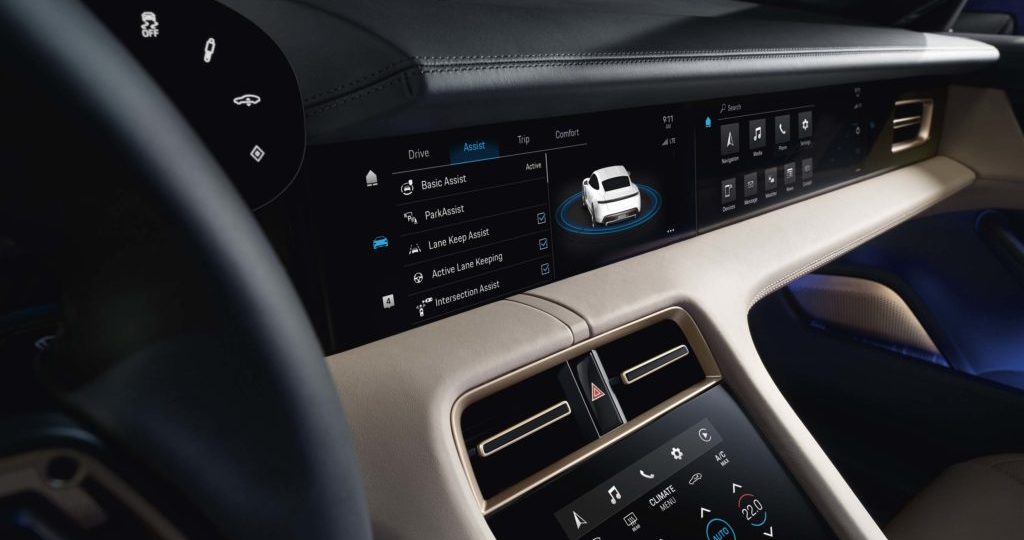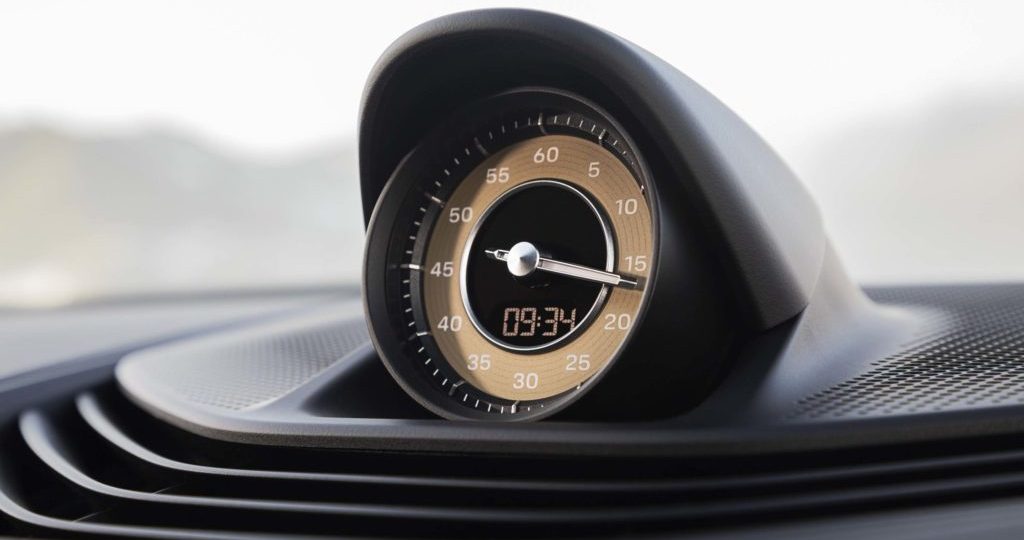 Sport and Sport Plus are your next selectable options, and we already know what happens when you select Sport Plus and the Taycan's Launch Control setting. Stiffer suspension accompanies the Sport modes, however, Normal is so fast and effortless, we would just leave it in that.
For those wanting a bit of noise, there is an optional Porsche Electric Sport Sound system, which when switched on, makes a subtle noise similar to that of a classic Hollywood flying saucer. Also, the Taycan's lack of engine noise enhances the Bose sound system, giving the Porsche's occupants a true concert experience. Considering its ultra high performance, the Taycan's interior feels light and roomy, with plenty of head and legroom in the back for six-footers. It's a big car, so long journeys (depending on range) aren't a problem and wafting about in complete silence is about as relaxing you can get.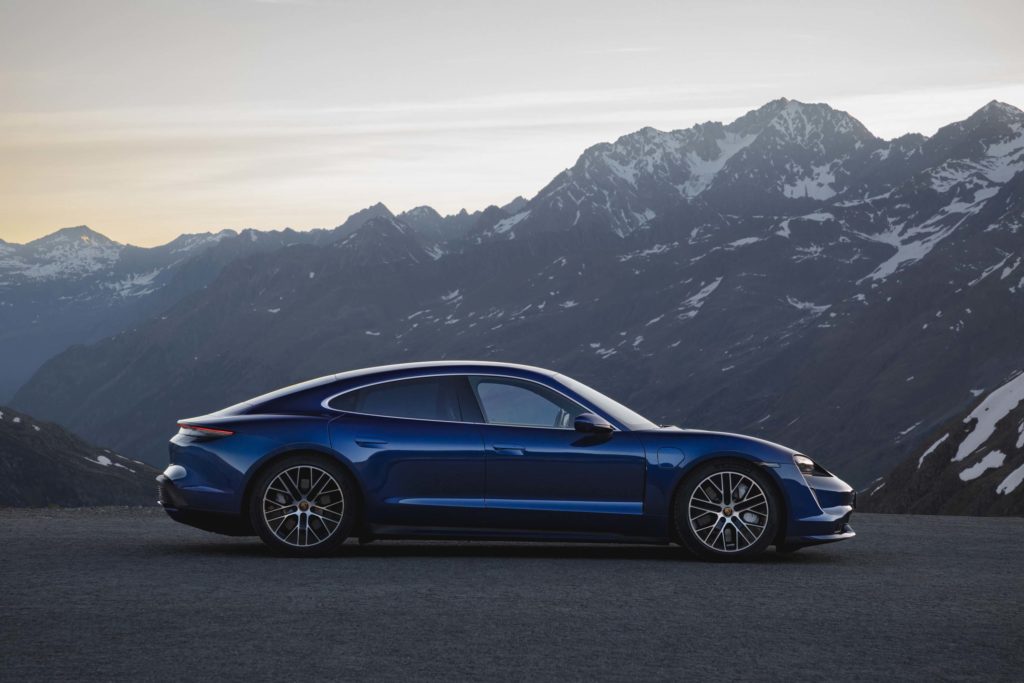 With normal usage you will find yourself charging the Taycan about once a week – the same really, as filling up your petrol-powered car. Swapping between driving modes alters the battery life with Normal being optimum for range. Take it easy and you'll cover up to 450km on a single charge, plenty for a road trip, and if you do need a top-up at a petrol station, you just plug it in and wander off for a coffee for 20 minutes. Owners can use the standard house/villa power supply for the overnight charge, or opt for the Porsche charging station with its futuristic looks.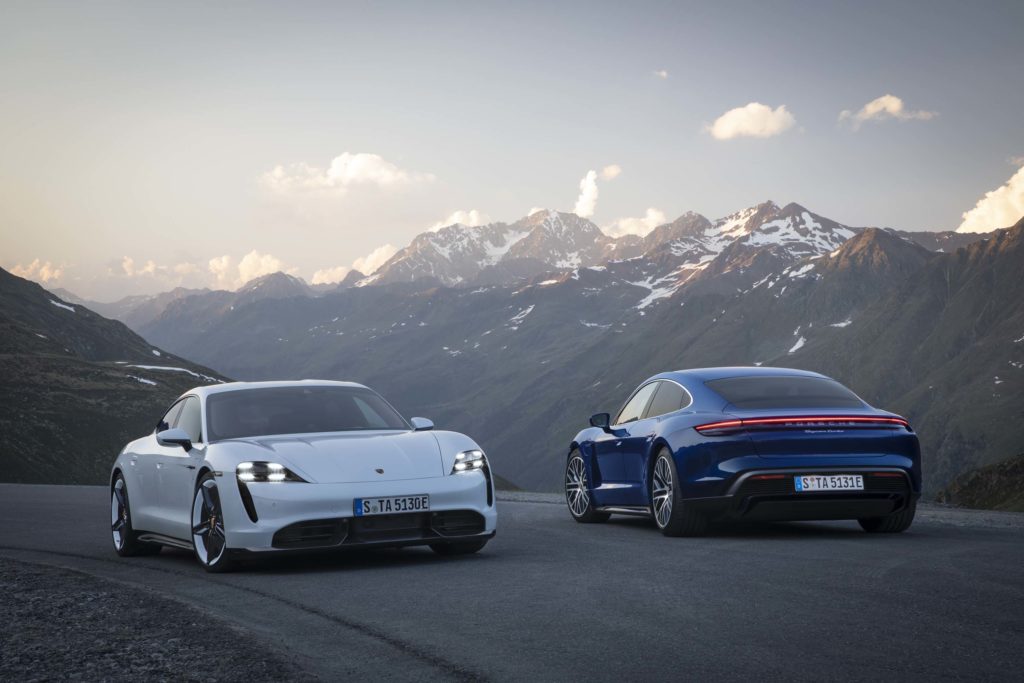 So this is the Porsche Taycan Turbo, a silent, roomy, four-door luxury car that can keep up with the cream of the supercar crop. Acceleration is instant and brutal and nothing like a conventional internal combustion engine. The Turbo's 0-100 km/h time of 3.2 seconds is mind-blowing and if you think that's impressive, it isn't even the fastest Taycan; that honour goes to the Turbo S, which does the 0-100km/h sprint in an incredible 2.8 seconds. An F1 car does it in 2.6 seconds…