DUBAI SUMMER SUPPER CLUB
Lifestyle — 15.08.23
Unwind and indulge all summer long with a specially curated food and beverage offer for just AED 250 per person at Solutions Leisure's award-winning restaurants, Asia Asia, Karma Kafe and Ula
Indulge in a remarkable dining experience this summer and embark on a culinary journey at Solutions Leisure's exclusive, limited-time Summer Supper Club.
Explore a delectable selection of Chef's favourites from the group's award-winning restaurants, including Asia Asia, Karma Kafe and Ula, while enjoying stunning views of Dubai's most iconic landmarks.
Take your pick from three extraordinary brands and five distinct venues, each offering a unique ambiance and unforgettable dining experience. Treat yourself to a three-course feast paired with three hand-crafted beverages, for an irresistible price of just AED 250 per person.
Whether you're in the mood to discover the flavours of the ancient Spice Route at Asia Asia; looking for front row views of the iconic Burj Khalifa and Dubai Fountains at Karma Kafe; or choose to take in the spectacular sunsets at a beachside oasis at Ula, the Summer Supper Club has got you covered.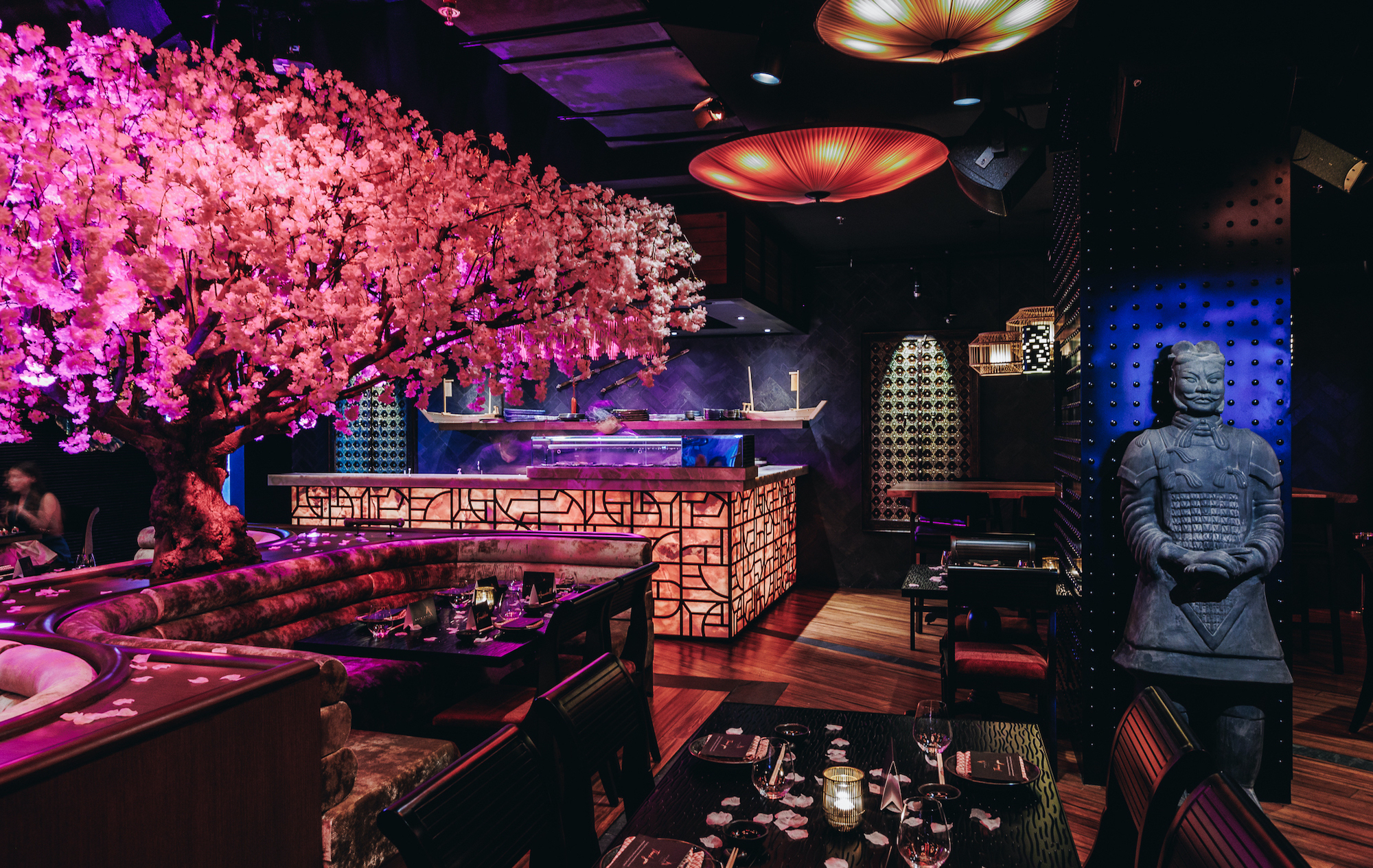 ASIA ASIA
Seeking adventure? Look no further than Asia Asia, the UAE's most awarded Pan-Asian restaurant and lounge, where you'll embark on a flavor-packed voyage along the ancient Spice Route. With three locations to choose from between Pier 7, Business Bay, and Yas Bay Abu Dhabi, you can enjoy a carefully curated three-course meal that is as beautiful as it is delectable, accompanied by three expertly crafted cocktails.
Situated in the heart of Dubai Marina, Asia Asia's newly renovated flagship restaurant at Pier 7 offers an immersive culinary journey, combined with a vibrant mix of traditional art and culture, and a stunning ambience overlooking Dubai's iconic skyline. The limited-time menu features Asia Asia's most popular signature dishes, including Dragon Maki, Wagyu Beef Gyoza and Truffle Scallops to start. For the main course, indulge in your choice of Spicy Teriyaki Tenderloin, Miso Black Cod or Vegetable Fried Rice with sides of Avocado Salad and Spicy Bok Choy, rounding off your meal with a delicious Yuzu Pavlova or Homemade Ice Cream.
For reservations at Asia Asia Dubai Marina, please visit:
https://dubai.asia-asia.com/contact-bookings-pier-7/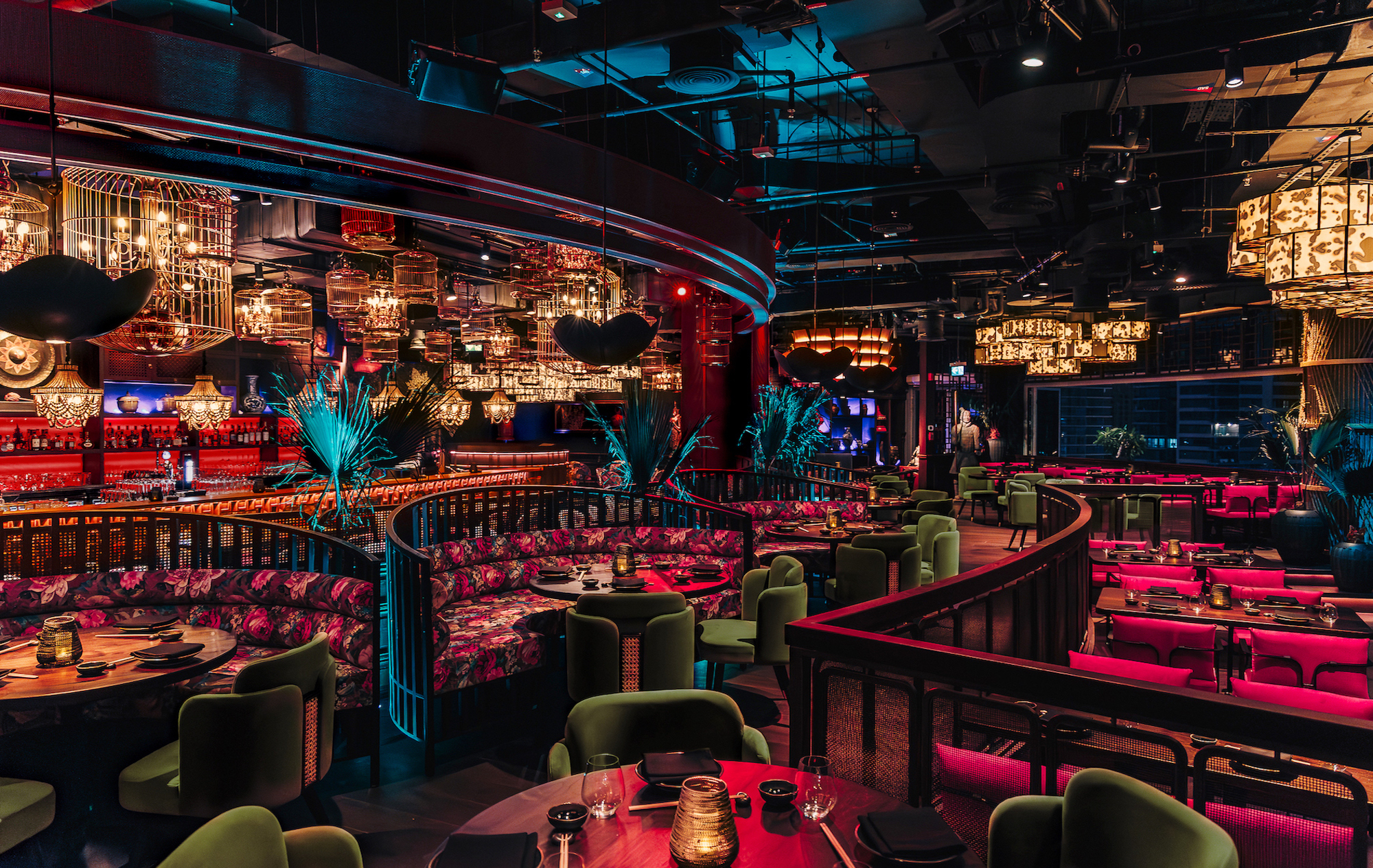 Those looking to dine in Business Bay can discover rich and authentic flavours from the Far East to the Middle East, while overlooking the tranquil Dubai Canal at Asia Asia Business Bay.
The epicurean adventure starts with a choice of Crispy Sweet Potato, Truffle Salmon Carpaccio, or Spicy Tuna, followed by your choice of Indonesian Chicken Satay, Asia Asia Dumplings or Wakame, before moving onto the main course of either Soy Marinated Salmon, Teriyaki Chicken or Spicy Caramelized Teriyaki Tenderloin. End your meal on a sweet note and dig into Asia Asia's delicious Matcha Fondant with Coconut Ice Cream.
For reservations at Asia Asia Business Bay, please visit:
https://dubai.asia-asia.com/contact-bookings-business-bay/
Diners in Abu Dhabi can indulge in a world-class culinary experience and discover the best of Pan-Asian cuisine at Asia Asia Yas Bay, featuring beautiful interiors, a sophisticated lounge bar, and the restaurant's signature cocktails.
Be transported to the Far East with a carefully curated menu of chef's favourites, starting with a selection of Asia Asia's most popular appetizers including Bluefin Tuna Tartare, Spicy Salmon Maki, and Crispy Sweet Potato, continuing with a main dish of Singapore Noodle, Sweet & Sour Chicken or Ancho Chili Ribeye and more. Satisfy your sweet tooth and complete your meal with a choice of Caramel Set Cheesecake, Yuzu Tart or Matcha Fondant.
For reservations at Asia Asia Yas Bay, please visit:
https://abudhabi.asia-asia.com/contact-bookings/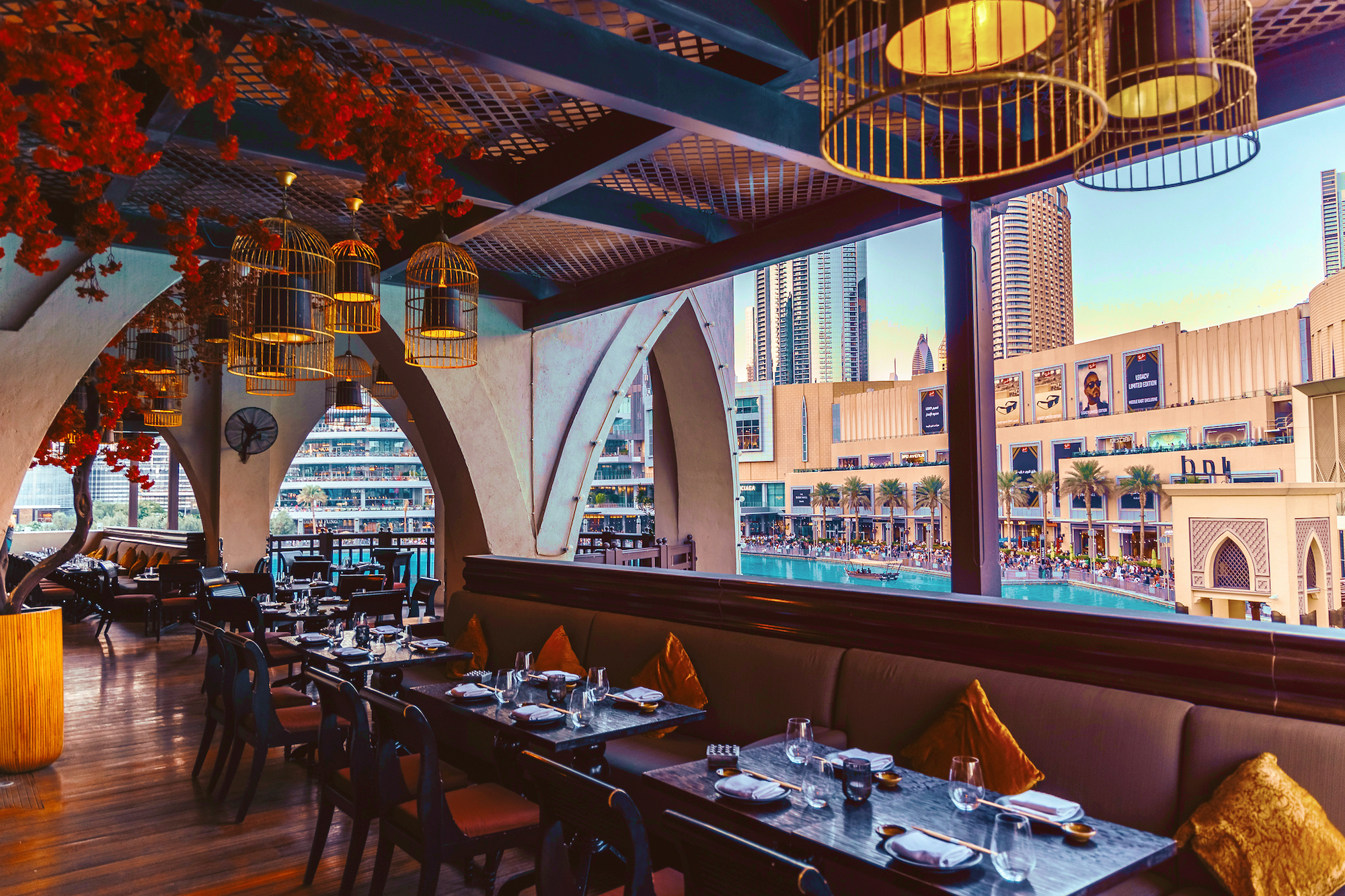 KARMA KAFE
Nestled in the heart of Downtown Dubai, Karma Kafe provides front-row views of the shimmering Burj Khalifa and the perfect location to watch the iconic Dubai Fountains while enjoying the best of Pan-Asian fusion cuisine in a vibrant atmosphere.
Start your meal with flavourful appetizers like Salmon Tartare, Black Cod Gyoza, and Crunch Prawn Maki, followed by delicious main courses includingMiso Black Cod, Teriyaki Beef Fillet, Chicken & Cashew Nut Thai Curry, Kung Pao Shrimp and more, with sides of Baby Pak Choy and Egg Fried Rice. For a sweet finish, indulge in a tangy Yuzu Cheesecake or a rich Chocolate Fondant. Savor the culinary masterpieces prepared by Karma Kafe's team of chefs while enjoying three refreshing signature cocktails or house beverages, with a stunning view of shimmering Downtown Dubai.
For reservations at Karma Kafe, please visit:
https://karma-kafe.com/contact-bookings/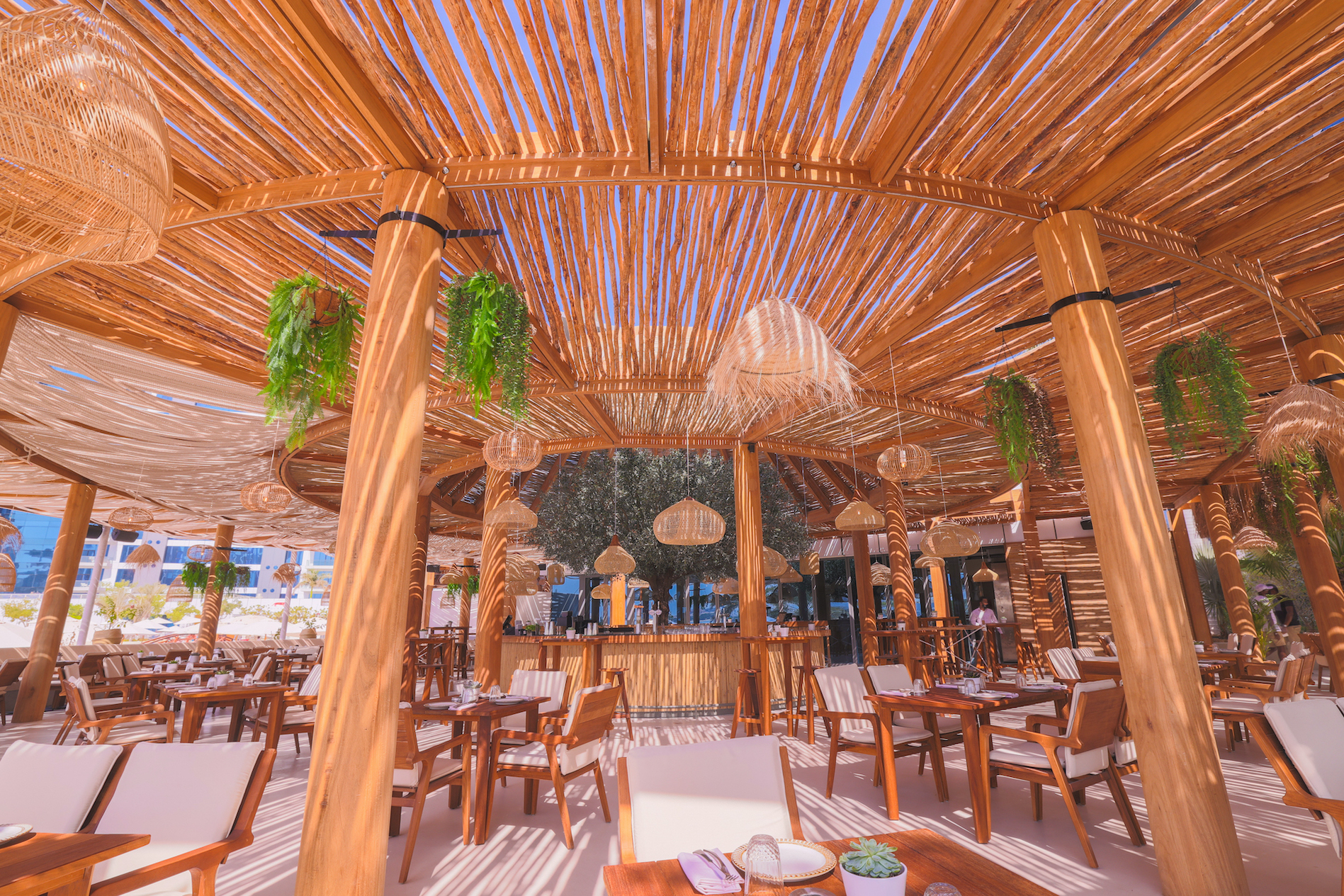 ULA
If you're craving a beachside escape, Ula at the picturesque Palm Jumeirah is your go-to destination. Soak up the sun and savour three courses from a curation of chef's favourites from Ula's Mediterranean-inspired menu, accompanied by three hand-crafted cocktails, in a chic setting.
Start your meal with mouthwatering appetizers such as Tzatziki, Grilled Halloumi, Heirloom Tomato Salad or Melitzanosalata, before digging into a delicious main course with choices of Truffle Pizza, Souvlaki or Tomato & Burrata Fusilli, ending your meal on a sweet finale with Ula's Gold Chocolate Mousse. This is paradise on a plate!
Whether you're looking for a romantic rendezvous, a gathering with friends, or simply a memorable night out, the Summer Supper Club offers the perfect culinary escape this summer.
Join the Summer Supper Club and create delicious memories that will leave you craving for more.