BREITLING'S LATEST TRIUMPH
Lifestyle — 16.05.22
Breitling and Triumph collaborate on the 1960's café-racer-inspired Top Time.
The cultural side of the swinging sixties were dominated by art, music and fashion, but it was the subgenres that intrigued watchmaker Willy Breitling, one of which was the café-racer. For many of London's youth, speed and style was the order of the day. Groups would meet up on their Triumphs and BSAs before heading to popular cafes around the capital. Such was the appeal of leather and petrol, that Breitling set out to capture the speed-driven style of the day with a completely new take, the The Breitling Top Time – an unconventional chronograph designed for 'young and active professionals.'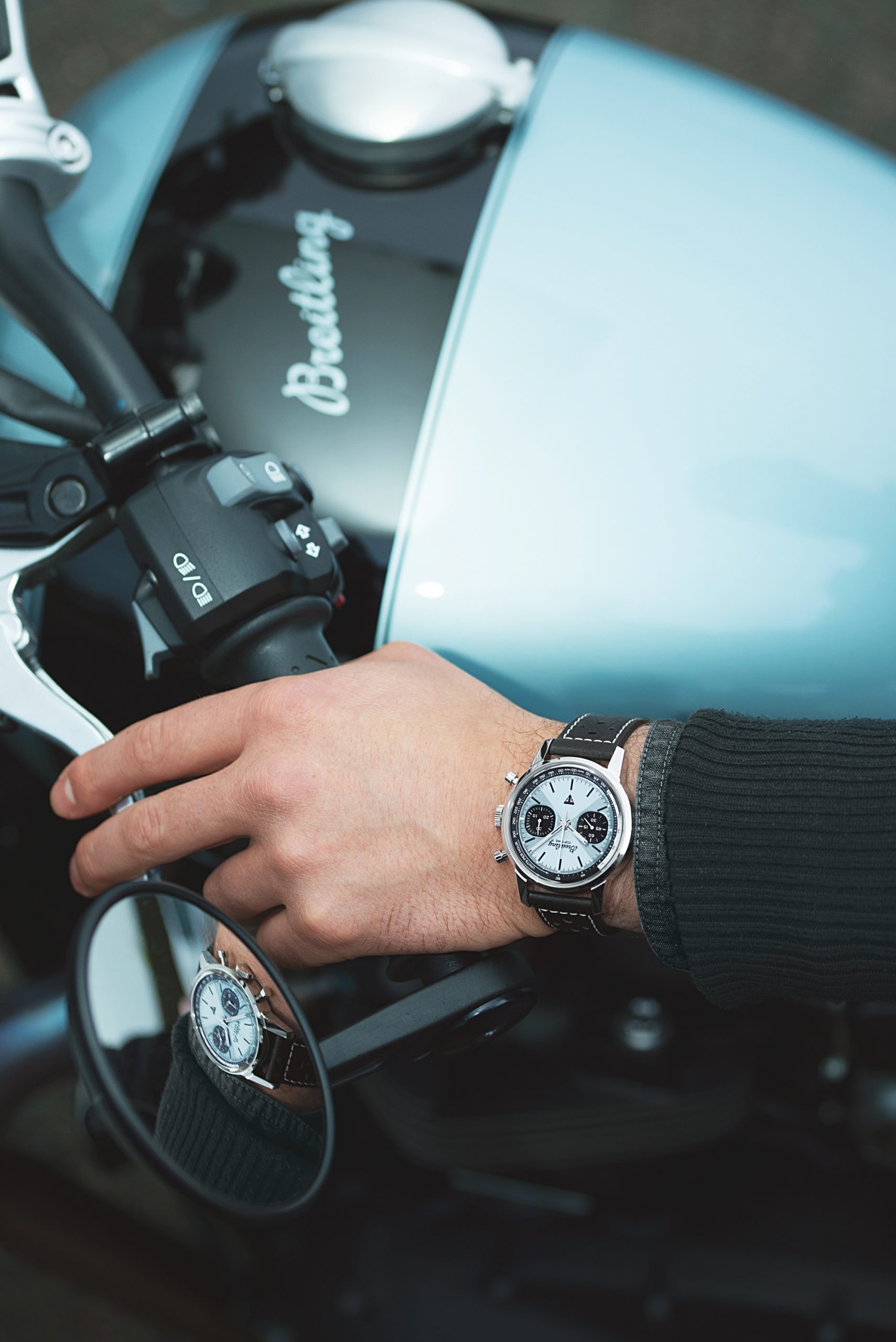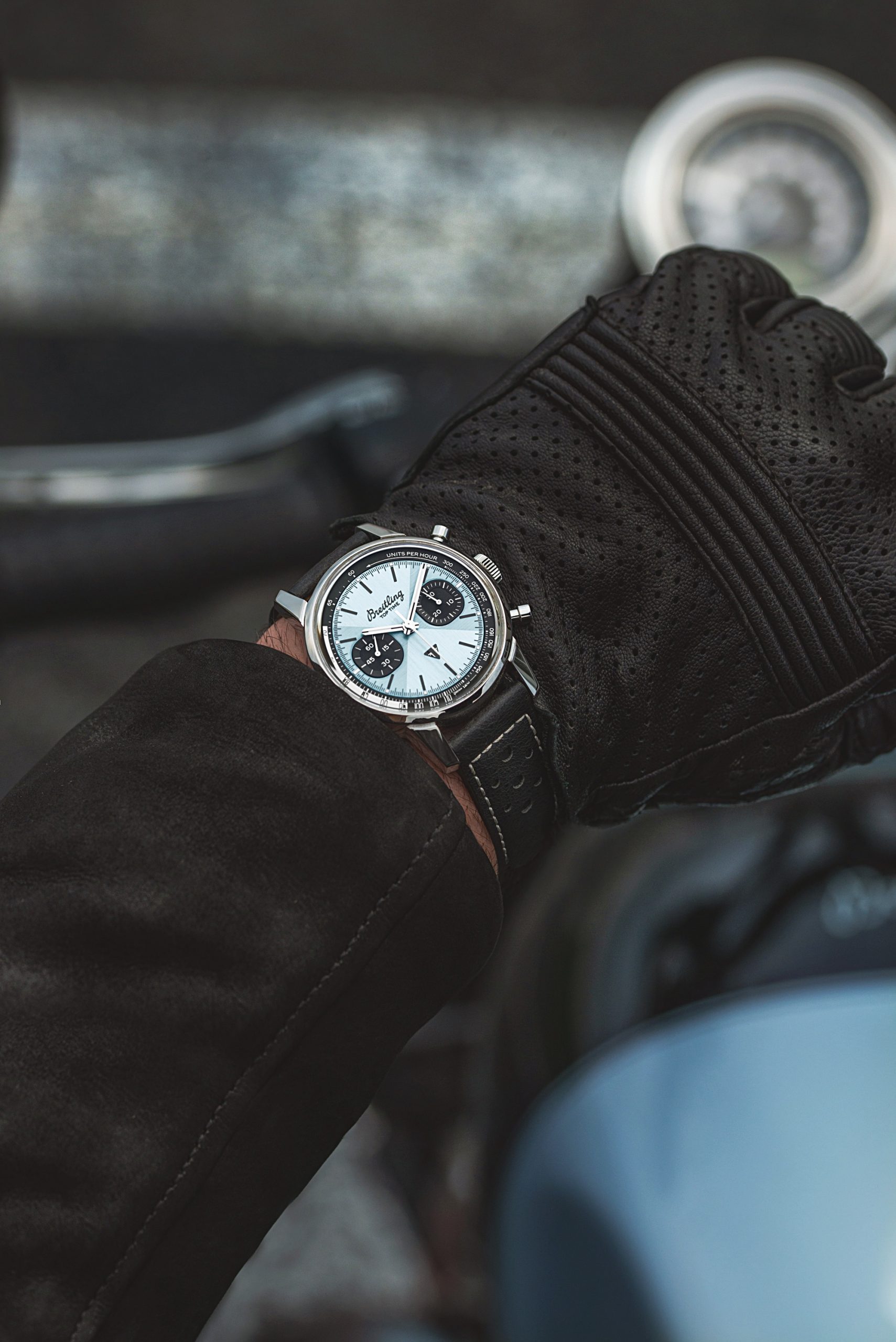 SIXTIES SPIRIT
To capture that café-racer spirit, Breitling and British motorcycle brand Triumph, have joined forces on a spectacular new Top Time collaboration, consisting of a Top Time Triumph watch with a distinctive brushed finish in the bow-tie motif (nicknamed 'the Zorro dial') and a Triumph Speed Twin Breitling Limited Edition.
"Triumph's heritage and modern-retro aesthetic are just two of the many things we have in common," said Georges Kern, CEO of Breitling. "Their blending of tradition with technology is completely in sync with what we do."
That freewheeling 1960s spirit is back in a new Top Time collaboration between Breitling and Triumph.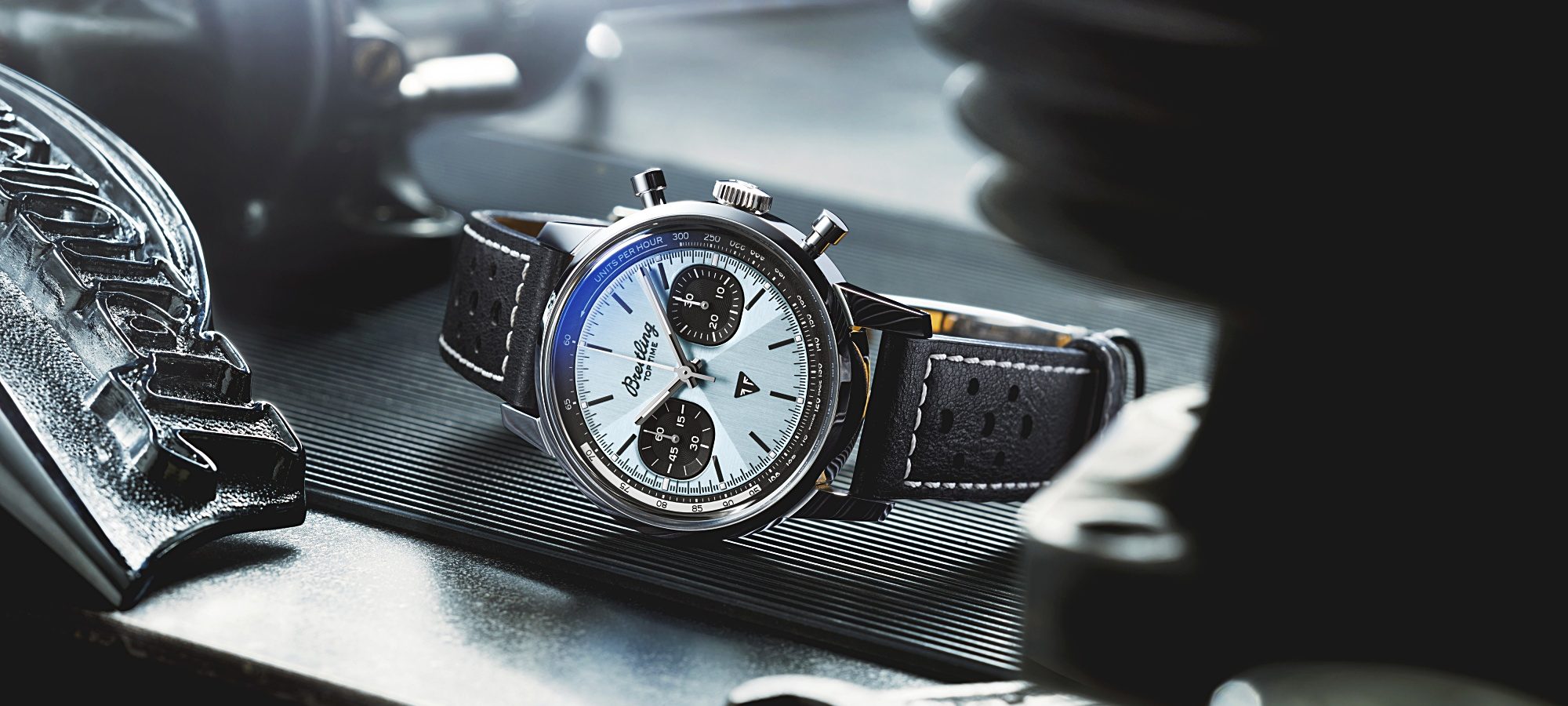 TOP TIME
An ice blue dial defines the latest Breitling. This subtle hue is inspired by both the colour of the 1950s Triumph Thunderbird 6T and a rare, blue-dialed Breitling Top Time Ref. 815 from the 1970s.
Features include a subdued calfskin leather strap that lets the hero dial shine; Breitling and Triumph logos that sit subtly at 12 and 6 o'clock; oversized mushroom pushers that allow for easy control of the chronograph's stop-start and reset functions; and a high-contrast tachymeter scale that provides clear legibility of speed readings. And one more cool feature collectors will love: the case backs are etched with a detailed design sketch of Triumph's parallel-twin engine.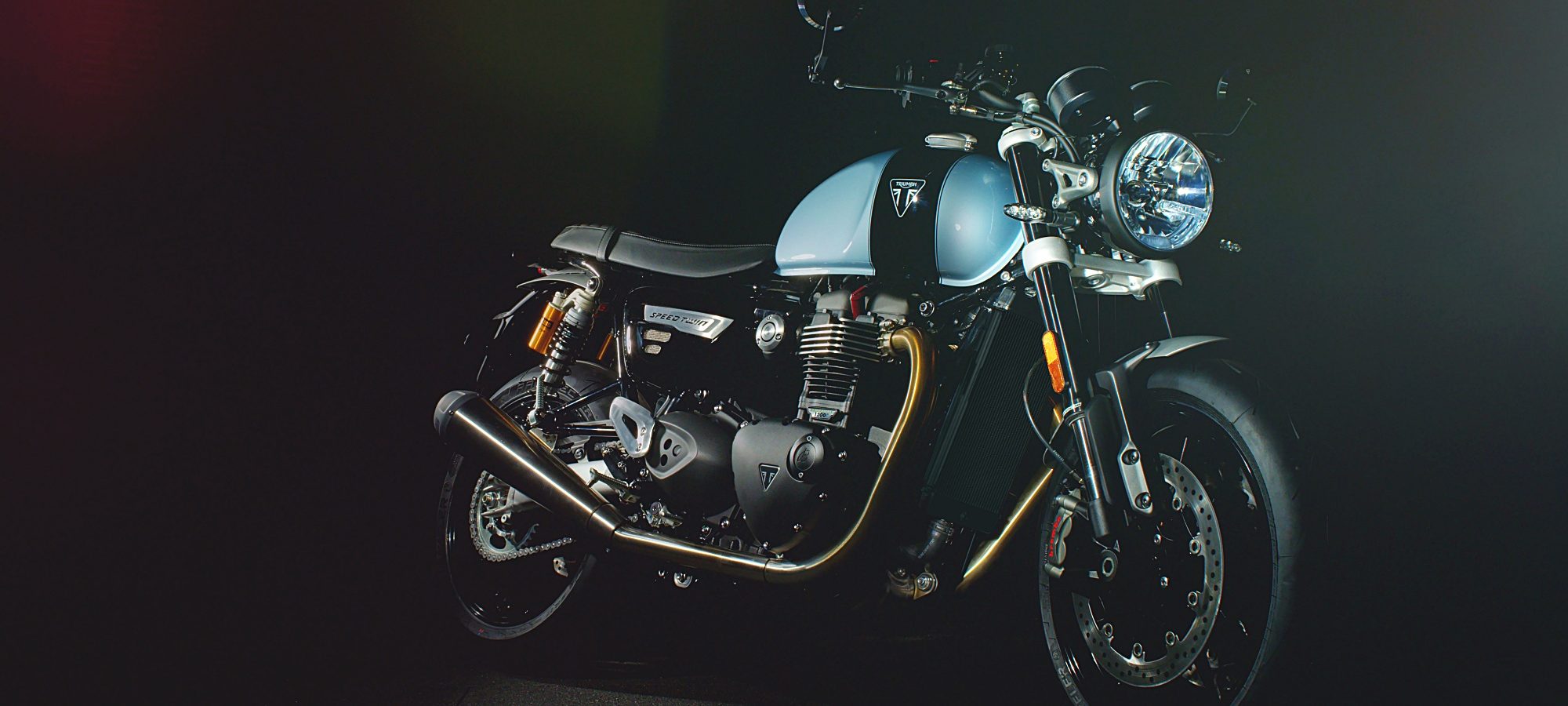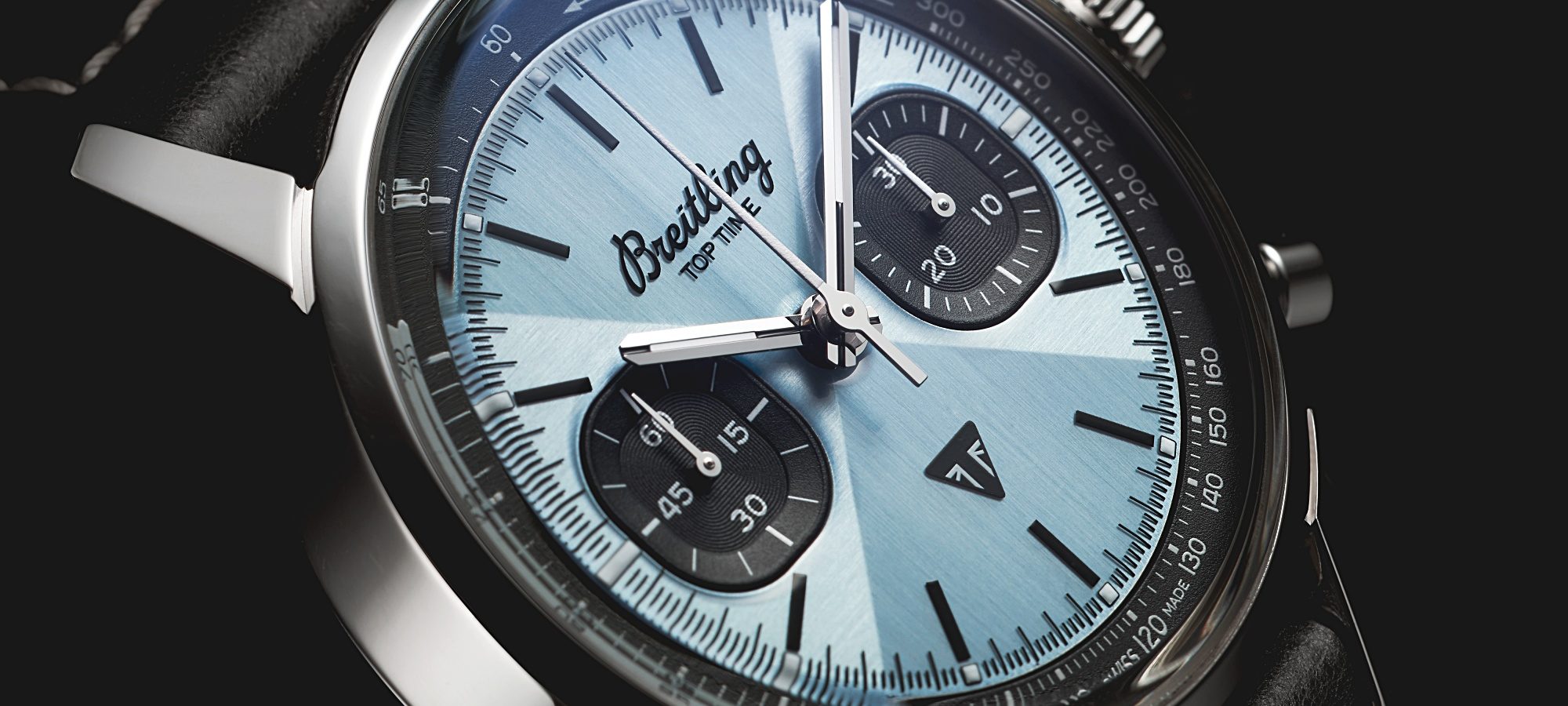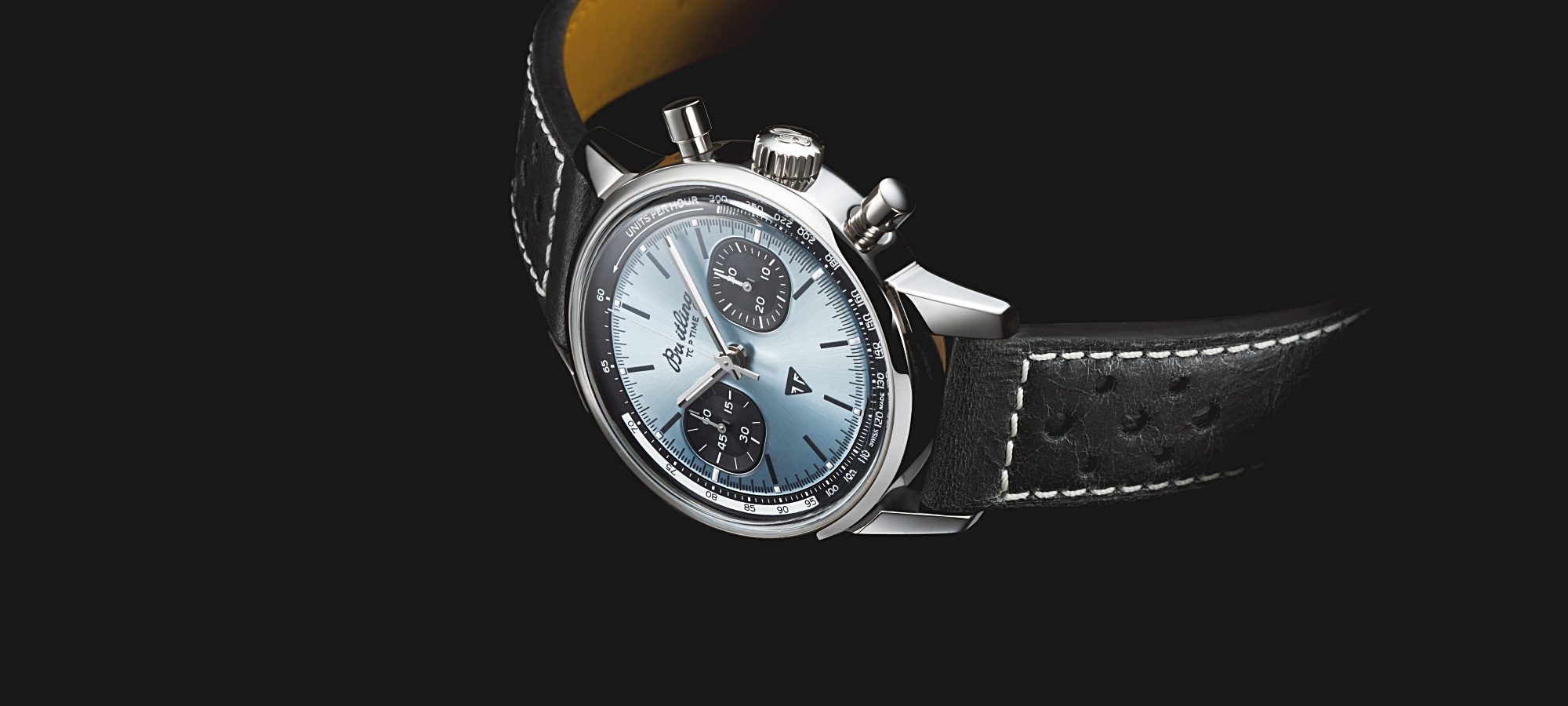 And one more cool feature collectors will love: the casebacks are etched with a detailed design sketch of Triumph's parallel twin engine.
Of the co-branded watches, Triumph CEO Nick Bloor said: "This collaboration is born out of a shared philosophy of bold and original design. The Top Time Triumph brings that uncompromising style and craftsmanship together."
The watches are powered by the Breitling Caliber 23 (with a power reserve of approximately 48 hours) and for fans of the Triumph brand and prospective owners of the Speed Twin Breitling Limited Edition motorcycle, it's an absolute must-have.