ASTON MARTIN DBS SUPERLEGGERA
Lifestyle — 30.11.21
The Aston Martin DBS Superleggera is a noisy neighbour.
The moment you press the start button on the Aston Martin DBS Superleggera, you know you're in for a good time. There is a ferocious roar from the enormous V12 power block that resonates through the carbon fibre chassis, out of the quad exhausts… and into the neighbourhood.
Everybody will know when you're about to nip out to the grocery shopping because the DBS Superleggera is that noisy neighbour. We'll be honest, this happened a lot. The car was out chewing up asphalt at great speeds because, well, it's an outstanding car to drive.
This is Aston Martin with the gloves off. The DBS has been around for a couple of years now, but this 2021 update gives it a fresher feel. The DBS Superleggera is a pure, street-legal monster that wants to power along as fast and as loudly as possible. It's a GT that thrives in delivering a driving experience that aims to satisfy every second behind the wheel.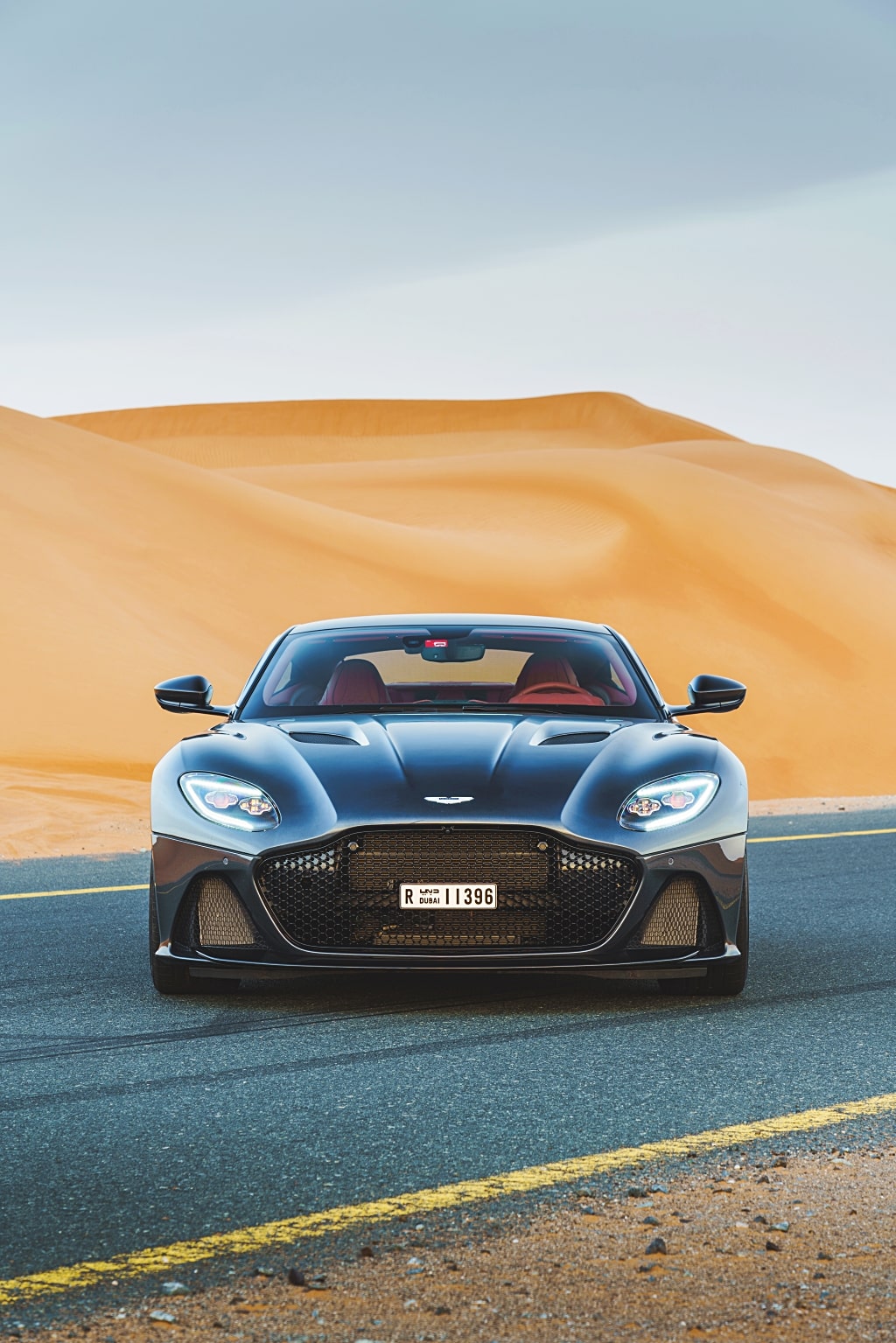 What's in the name: For over half a century, the name DBS has meant just one thing: the ultimate production Aston Martin.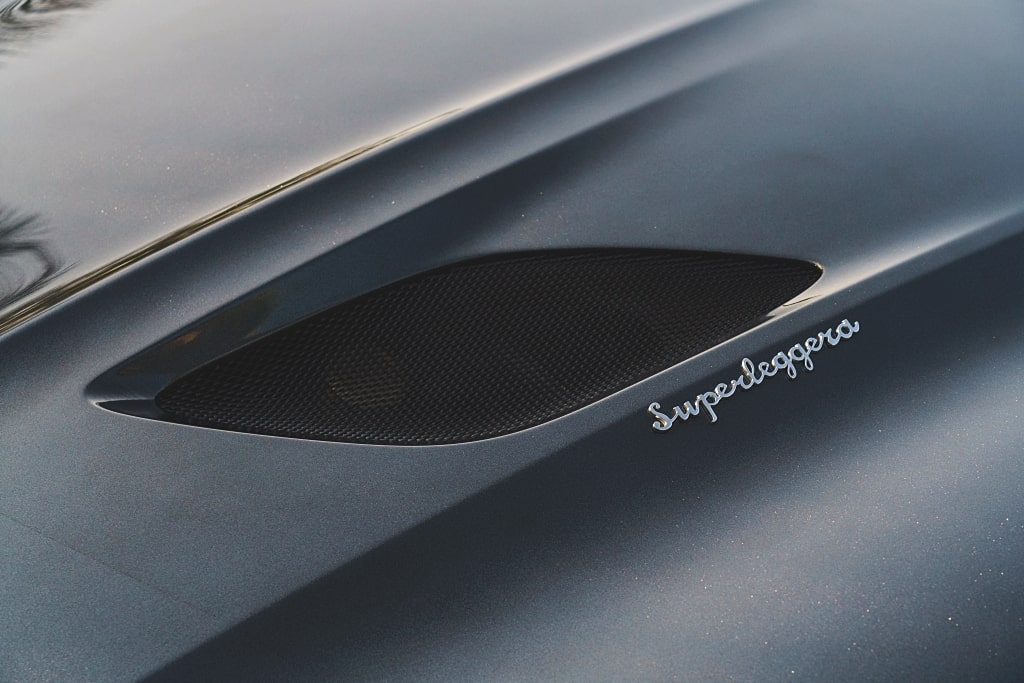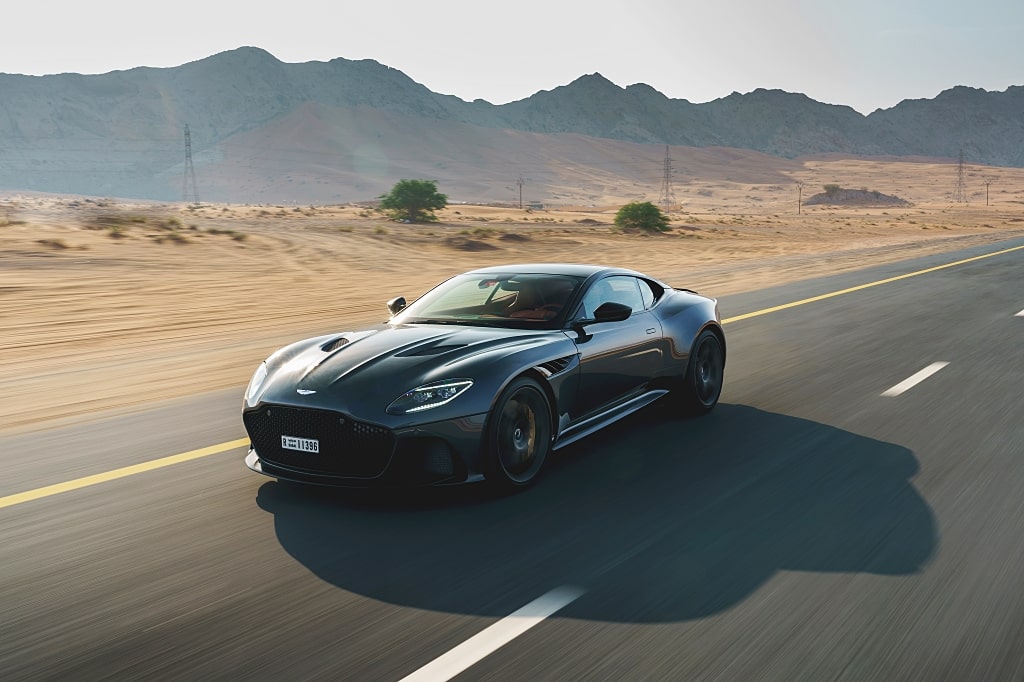 Marek Reichman, EVP and Chief Creative Officer: "We wanted to create a car that combined cutting edge aerodynamics with the classic muscularity and presence for which our most potent series production models are renowned."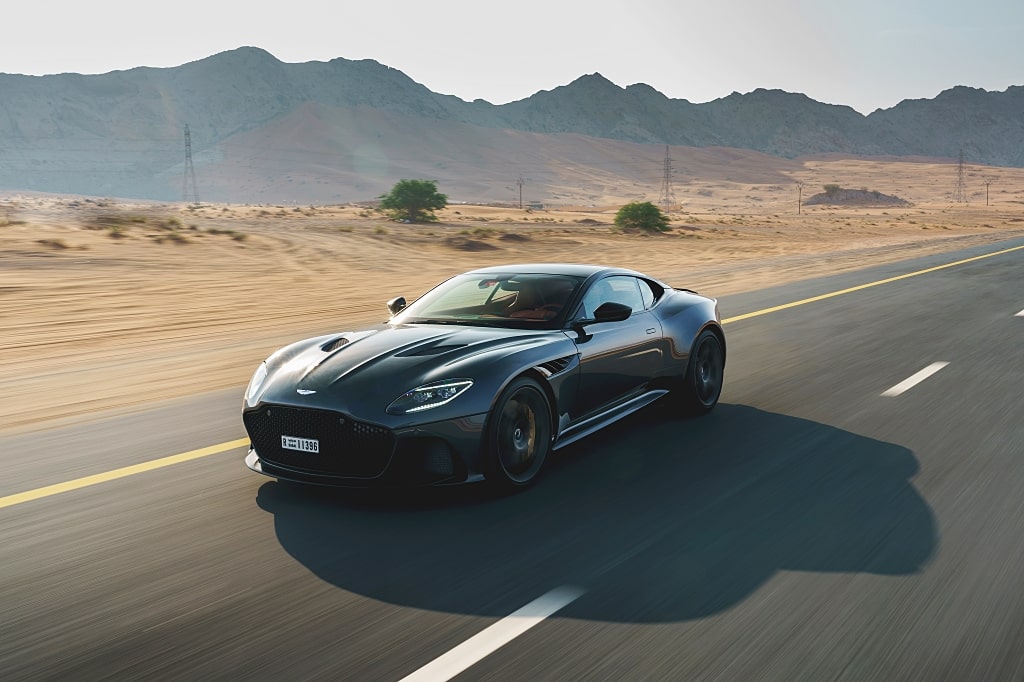 SIMPLY RED
Gently press the gas pedal and that V12 engine rumbles into action. Stick your foot down and it pins you back into the soft leather racing seats in an instant with a scary acceleration. But we never felt out of control, no matter the speed, which is a testament to the slick and sexy design that is also built for aerodynamic prowess.
As outlandish as the speed of the DBS Superleggera was, the interior was equally jaw-dropping. The handstitched 'spicy red' interior of our test vehicle was a bit of a shock from the more sombre Aston Martin tones. But the more we rode around in it, the more we grew to like the garishness of it. We also loved the way the Bang & Olufsen speakers rose up like mini periscopes when the music is on, and how the door speakers filled the cabin with clear sounds even while the engine was roaring.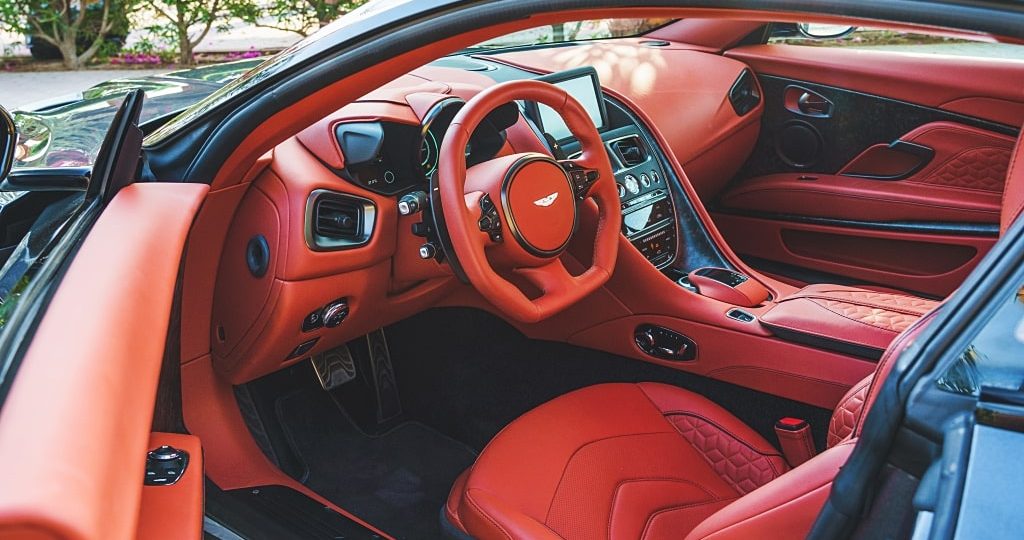 The only drawback to the DBS Superleggera is that the in-car entertainment is fairly dated. But though you might find better ICE in a majority of other cars on the market, none of them will be half as fun to drive as this.
The Aston Martin DBS Superleggera is a car driver's dream. It looks gorgeous, sounds superb and handles like a racing car. It might be the last hurrah for Aston Martin's V12 engine as it moves towards a hybrid/electric future, but it's a fitting finale, and definitely worth waking up the neighbours for.
Price from AED 1,281,153