3FILS' CHEF'S TABLE
Lifestyle — 06.10.23
Steve Chalmers takes a seat at 3Fils' Chef's Table and samples a menu to die for, quite literally, as it happens.
Hidden away in the laid back Jumeirah Fishing Harbour, 3 Fils has been serving premium Asian dishes with a Japanese twist since 2016. The multi- award winning restaurant has always had a rebellious side (it has its own line of rockstar T-shirts), and its range of audacious-but-delectable dishes were increased with the arrival of Chef Shun Shiroma in 2021. Affectionately nicknamed 'the umami warrior', Chef Shiroma hails from Japan's Okinawa Island and worked across Tokyo, Singapore, Hong Kong and the USA before making the move to Dubai. Now, with the help of his team, Shiroma has created the Chef's Table, an intimate dining affair offering eight, progressive courses in true kaiseki style, all perfectly paired with highly original beverages.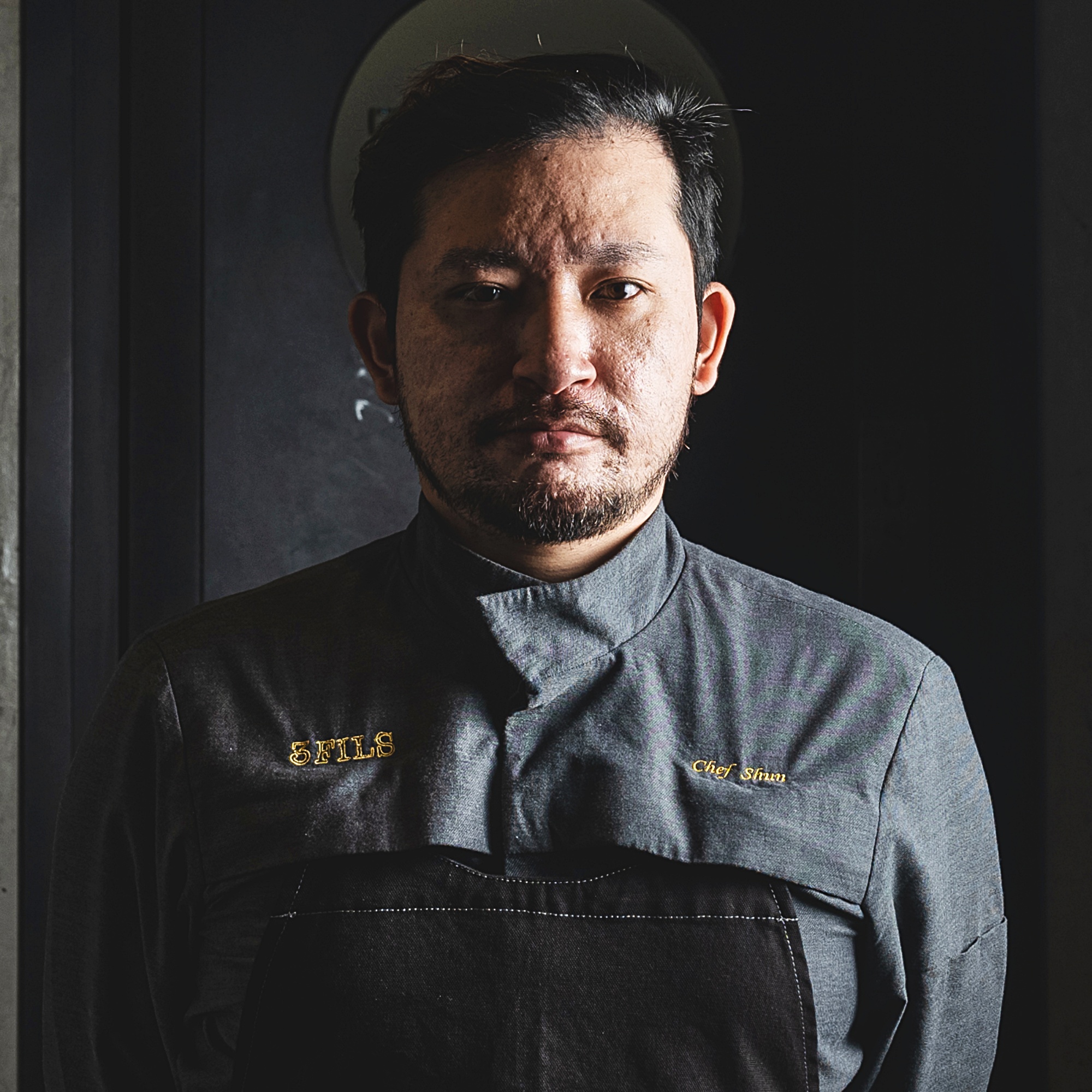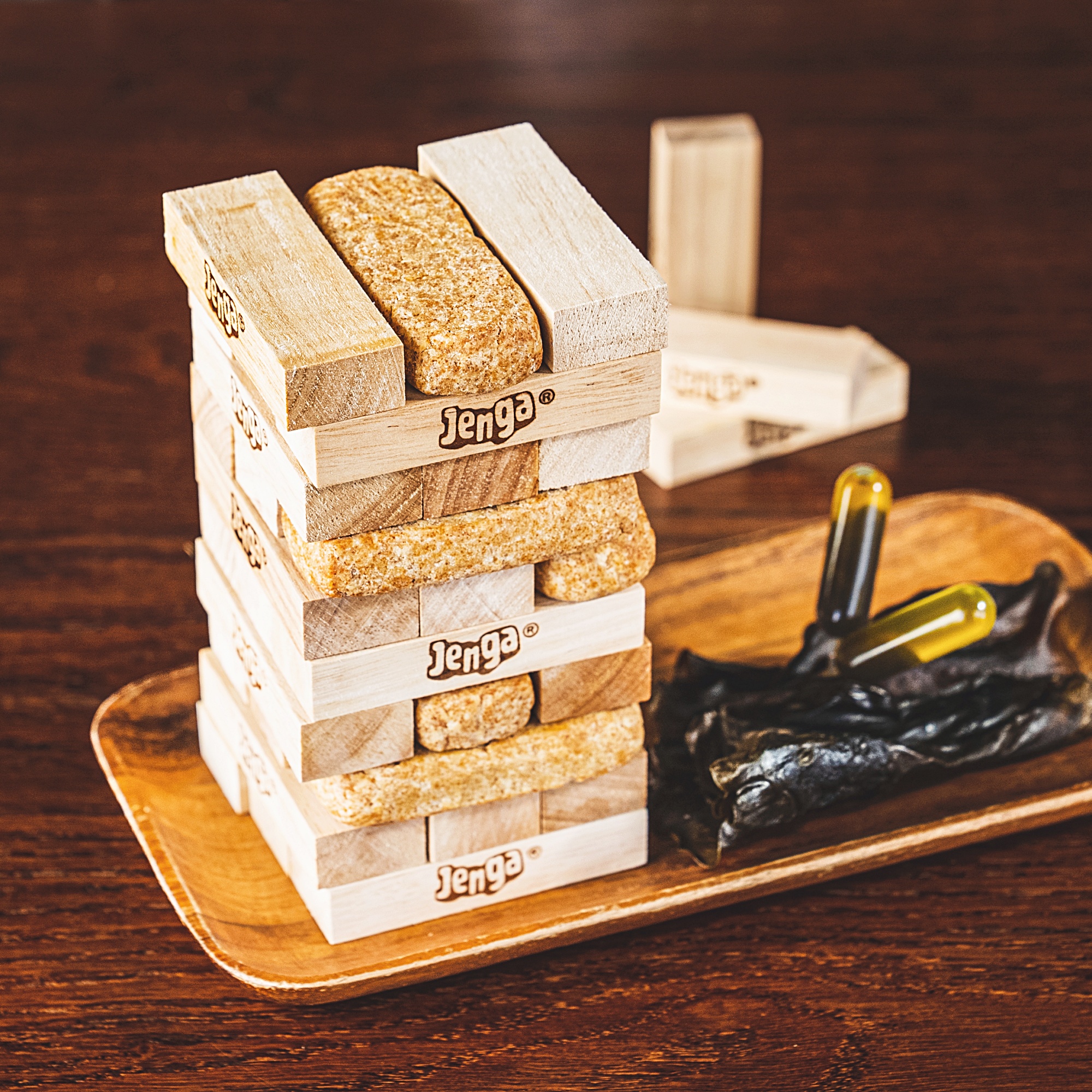 WHAT A STARTER
After an informal chat with Chef about everything from surviving the pandemic to battling bosses on the PlayStation, we dive straight into the seafood- based menu and what a beginning it is. For our starter, named Jenga, Chef brought out a tray of fresh ingredients, and presented us with a thin, almost translucent sashimi. "Can you name this famous Japanese fish?" asks Chef. Well, the light colour ruled out tuna and salmon, and it was too delicate to be eel. The only other famous Japanese fish I could think of was fugu, but being lethally poisonous to humans, I thought it can't be that. "It's fugu!" exclaimed Chef and then the table went quiet. There is no known antidote for fugu poison, and restaurant preparation of this puffer fish is strictly controlled by law in Japan. Only chefs who have qualified after three years of rigorous training are allowed to prepare it. With that, Chef passes us a sheet of paper written in kanji, that we trust is saying that everything is all-good with our fugu and wasn't a spec sheet for a 2013 Toyota Corolla. We ask Chef if anyone has ever refused to eat it, and with a shake of his head, we take two bites, and the first course is gone. And the fugu? Totally delicious, full of taste with an almost candy-like texture.
It's somewhat difficult to follow a fugu starter, but as the evening goes on, Chef prepares Kani Aemono (crab), Oyacos (salmon skin tacos), LaMen (clam), Filet-P-Fish (Tempura fugu), Unadon 2.0 (eel), Kakori (oyster ice cream), Arigato (melon), all of which deserve a feature of their own and all tasted blissful.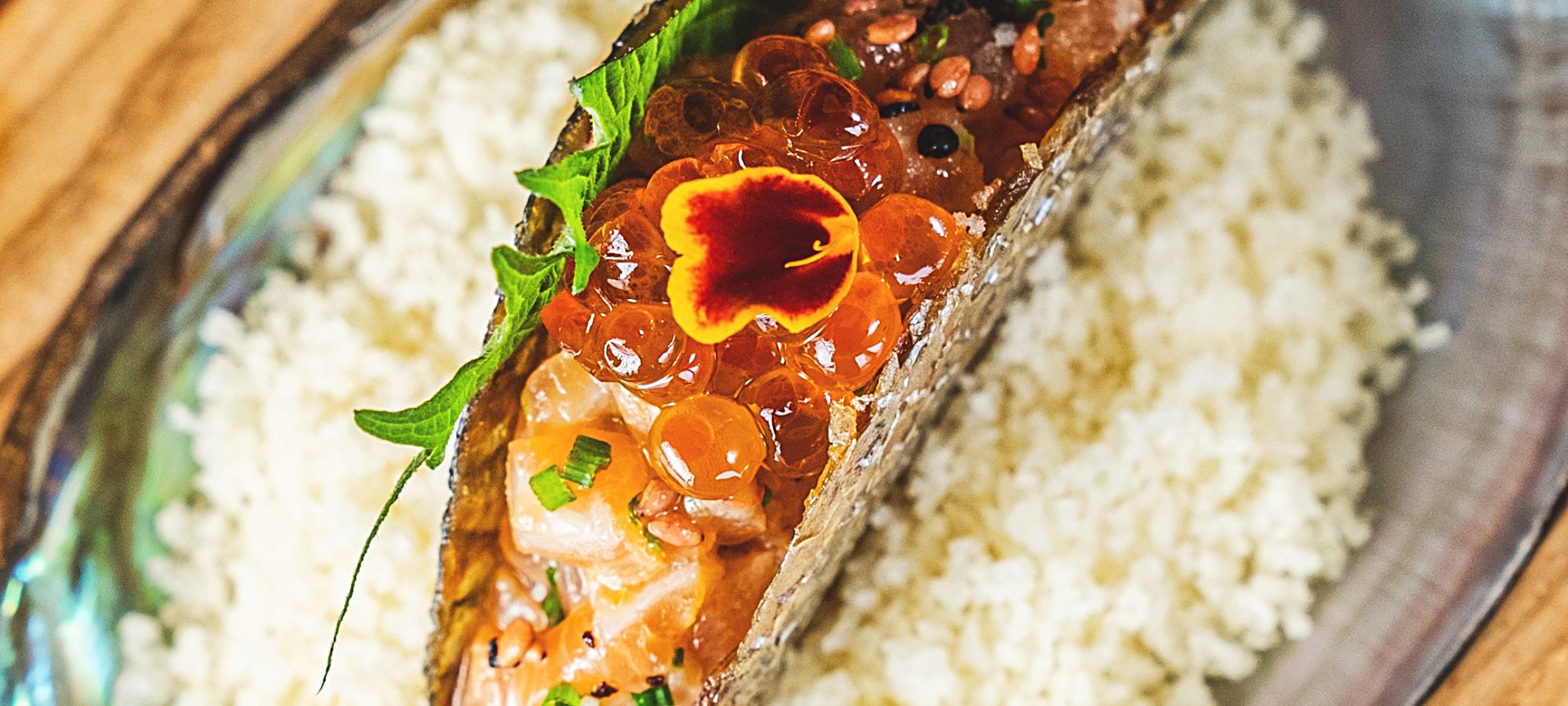 YOUR SEAT AT THE TABLE
The Chef's Table is now a permanent fixture on 3Fils' weekly calendar, taking place in the private dining room that houses the intimate eight-seat chef's counter. Chef hosts guests every Thursday, Friday, Saturday, Sunday and Monday evening with 6pm and 9pm seating slots available and the experience is priced at AED 570 per person. As the Chef's Table menu is seasonal, it will change regularly.