Estoublon: La Vie de Château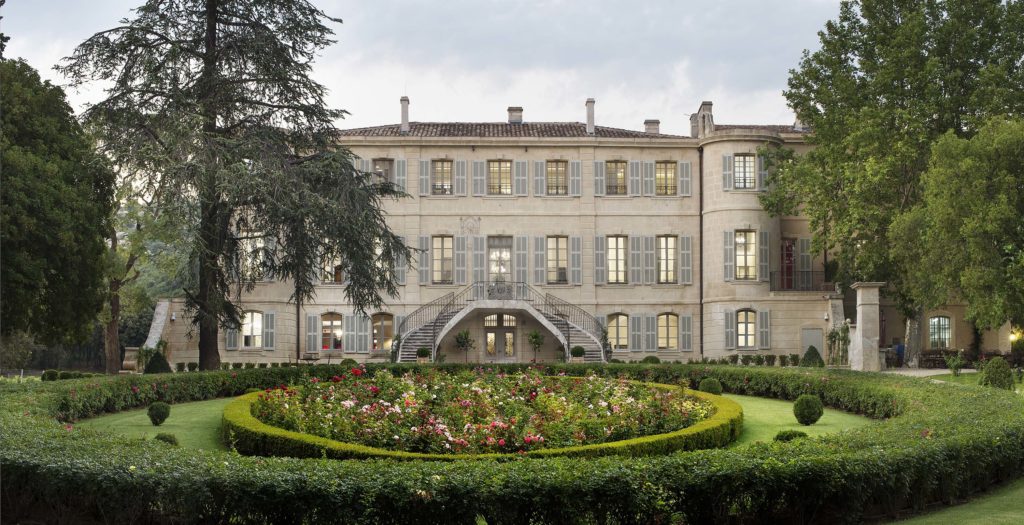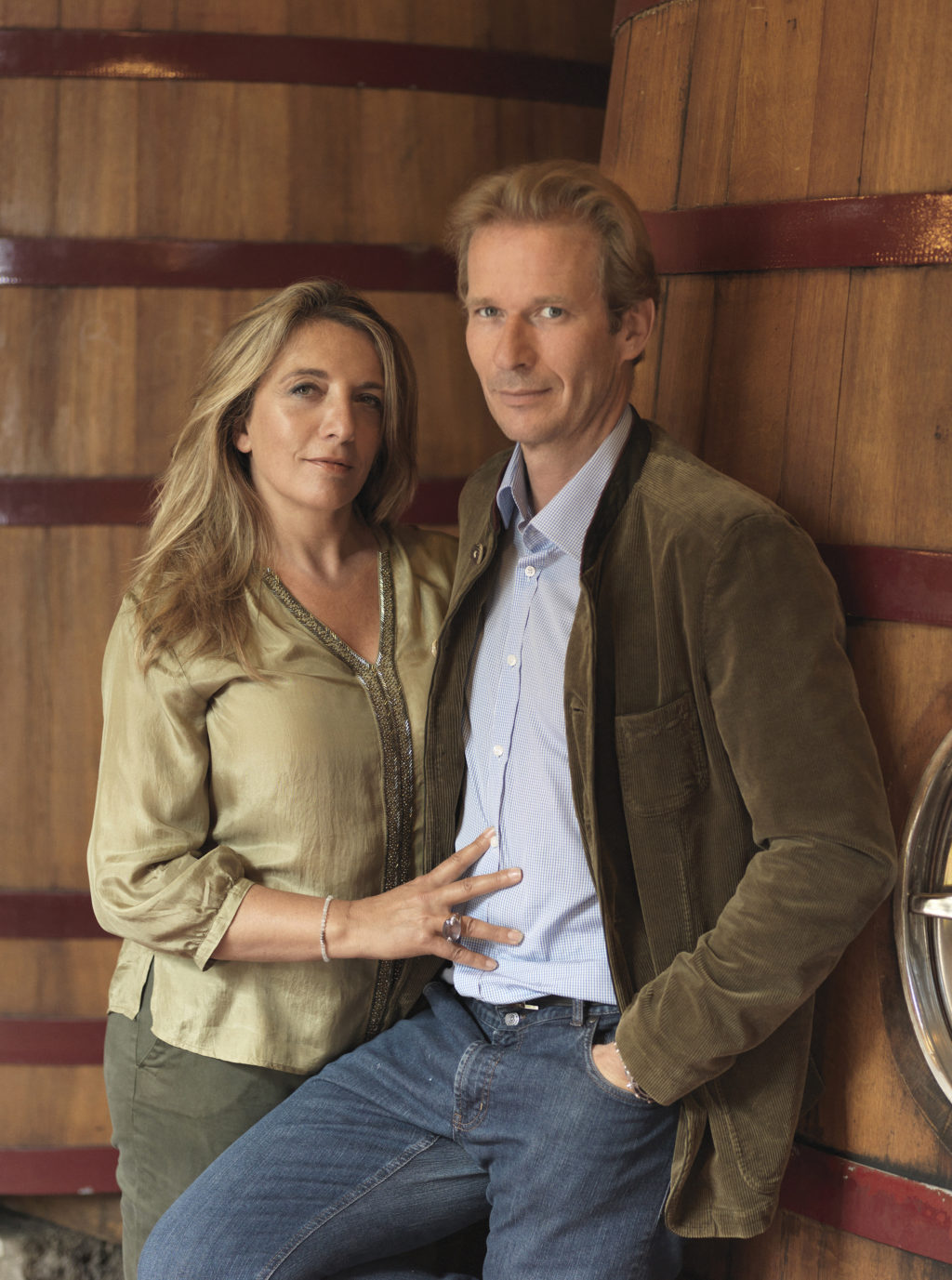 Family home
The idea originated from the very beginning says the lady of the manor. "I always knew this extraordinary place had a special destiny. It covers two hundred hectares of land and its history runs parallel with that of Provence. The residence and the estate miraculously didn't fall into the hands of real estate developers. Naturally it was out of the question to turn it into a five-star hotel!"
Estoublon has been a family house since the 18th century. "As long as we remain the landlords, it will retain the sweetness of living and warmth of a family home, inspired by the cultural codes of not only local but also foreign palaces. When they book with us, guests become the landlords of the Château d'Estoublon for as long as they wish. The only limitation is that reservations are for a minimum of two nights and three days. Our personal challenge is to make our guests feel at home as if they had always lived in Estoublon."
"Slow luxury belongs to those who aren't trying to prove themselves to anyone and who are looking for time, another form of exoticism" – Valérie Reboul
The castle can be privatized for all sorts of events, such as an intimate or an extravagant wedding, an unexpected honeymoon, a secluded family holiday away from the hustle and bustle of the city, a getaway with friends, a meeting of business associates… Each visit can be customized and all sorts of unexpected ideas are welcome.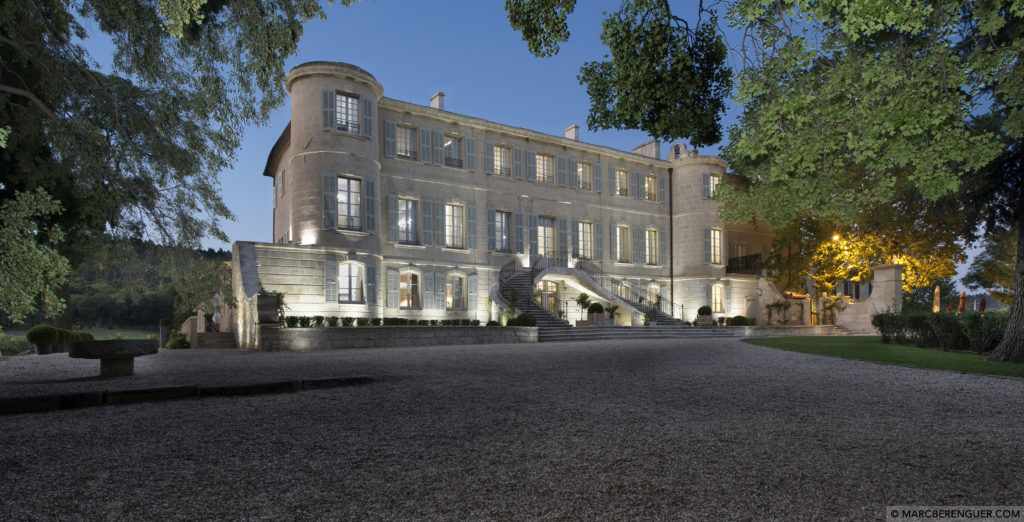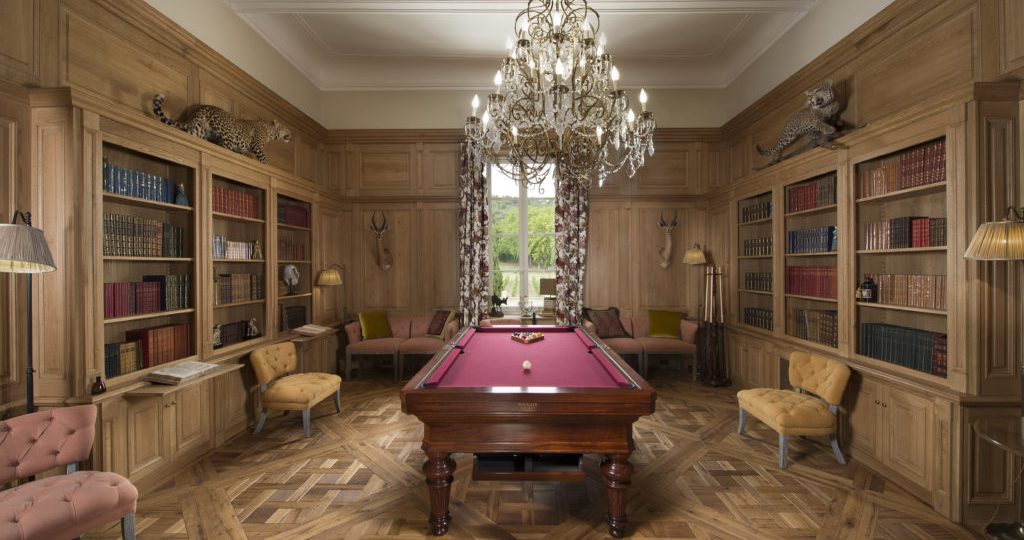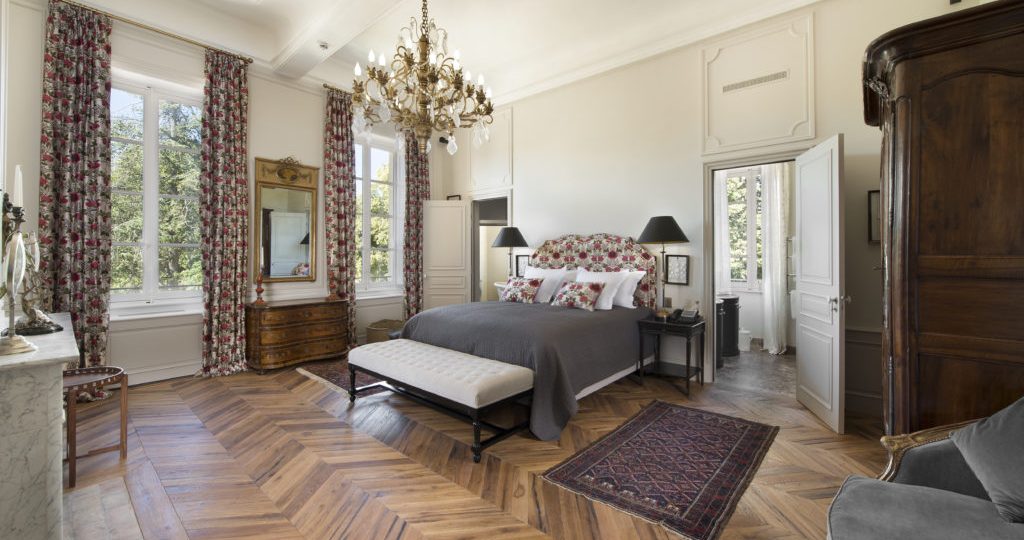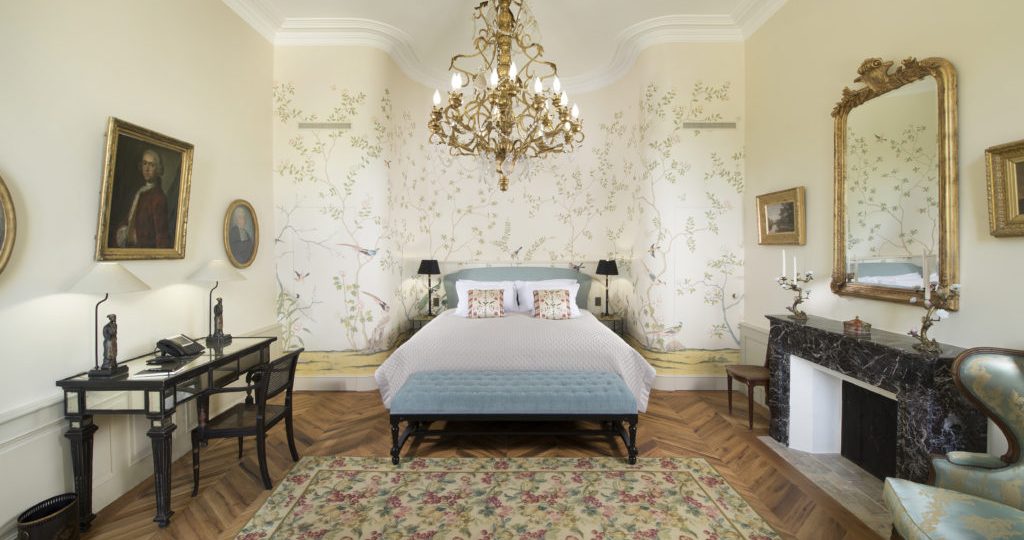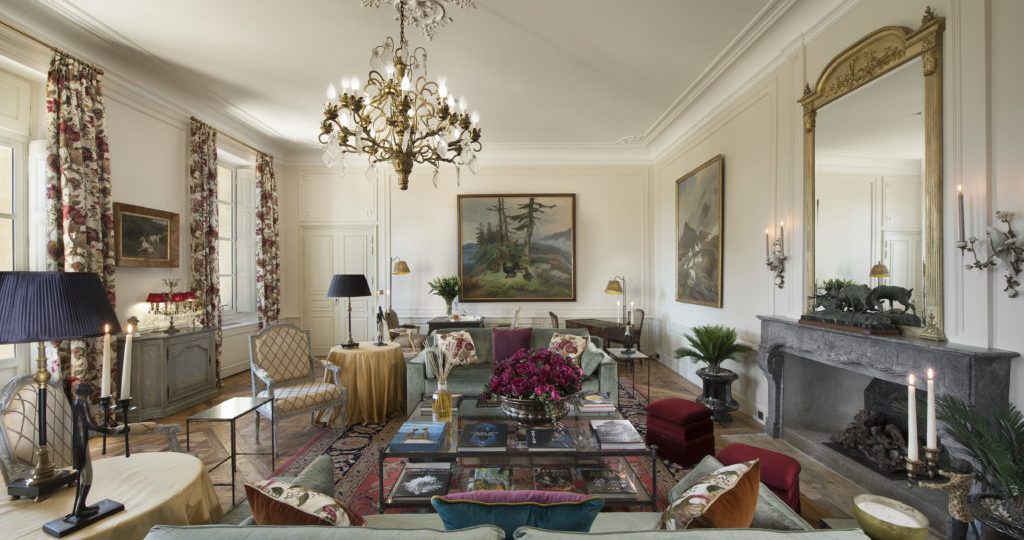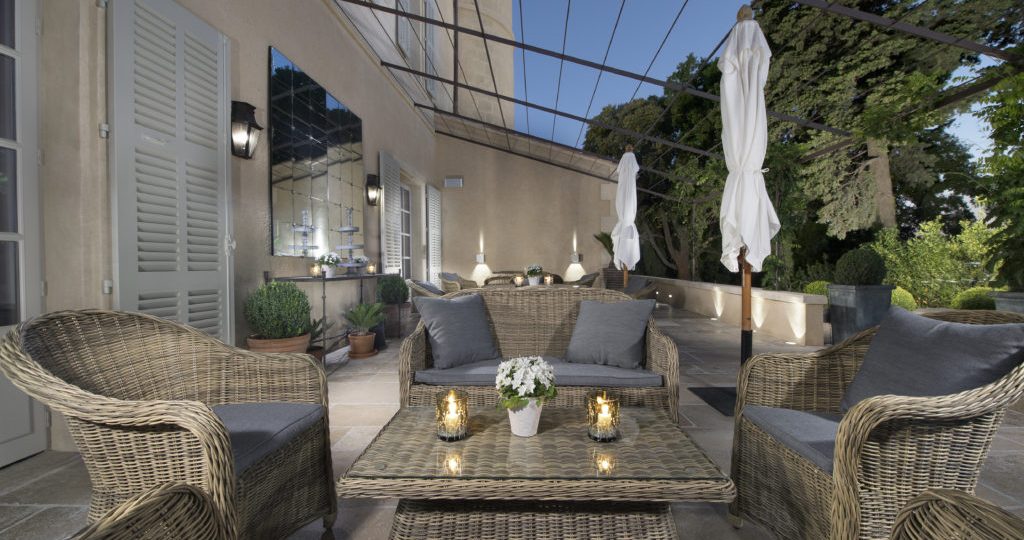 Set in a sea of lavender, vineyards and olive trees, in the eyes of its owners Estoublon resembles a large yacht at anchor. "I like to think of this castle as a yacht which dropped anchor in the middle of these two hundred hectares of real Provence," says Valerie. "A yacht, because you only embark on a cruise with people of your own choosing. And the same applies to a family home: you have to show you are open and trustworthy in order to be part of the group. It is this type of intimacy that makes the Château d'Estoublon so unique."
Our personal challenge is to make our guests feel at home as if they had always lived in Estoublon.
With its impressive living space of over 1,500sqm, the estate can accommodate up to twenty guests. There are ten large bedrooms with ensuite bathrooms on three floors, a huge lounge, a billiard and reading room, a fitness room and a steam bath and a home cinema. Each room or suite is fully equipped with safe, mini-bar, digital television and fibre optic Internet connection. Butler service, house linen, daily housekeeping, and breakfast are included, as well as free access to the swimming pool and the outdoor areas. Personal laundry is available upon request for a fee, and so are transfers. There is a possibility to land with a helicopter on the private helipad.
Meditation and yoga classes can be organized, or one may prefer jogging on a path in the vineyards or a walk up the small and rocky mountains surrounding the estate.
"Our guests can spend up to eight days or more on the estate without ever stepping out, if they wish to do so. However Provence is a region where you can spend a wonderful holiday, exploring the Alpilles on horseback or on a motorcycle. Discovering Camargue in a 4×4 and going swimming on remote beaches will make you feel you have reached the tip end of the world. If you wish to spend a day in Saint-Tropez, just book a helicopter that will pick you up on the estate. Provence is also a region of international summer festivals. There is photography in Arles, theatre in Avignon, opera in Aix-en-Provence, the Chorégie in Orange and jazz in the Alpilles. Roman history and archaeology enthusiasts will spend their time between Saint-Rémy de Provence and Arles, also known 'la Petite Rome'. Art lovers will follow in the footsteps of Cézanne, Van Gogh or Picasso. Just make a wish and we'll make it come true!"
Exoticism
Seasoned travellers themselves, the couple spent a good part of their time jet setting to famous resorts or sailing on large yachts to fashionable destinations. But, says Valerie, "I got tired of those 'in vogue' places where you always have to play a role and keep meeting the same people without a lifestyle change. Every time I come back to Provence I think to myself that real luxury is here. Far away from the glitz and the crowds, away from those we have to meet all year long for work."
Valérie Reboul-Schneider is responsible for the interior decoration. She selected each decorative element with a keen eye for authenticity. "My father fell in love with the Château. Even though it was in a very bad shape, he decided to buy it and entrusted us with it. As he loved nature and hunting I like to pay tribute to him by hanging his paintings on the wall and placing a few of his personal belongings here and there."
According to Valérie, a perfect day could start by getting up, not too early, for breakfast on the terrace to the sound of singing cicadas. Meditation or Yoga could follow. Horseback riding to the nearby open air market with the Chef might trigger an appetite for lunch in one of the three dining rooms. A nap, a swim and a game of 'pétanque' would pleasantly occupy the afternoon, prior to aperitif and dinner. "Just make a wish and it'll come true!"
How to get there
 The estate has its own heliport:
(GPS 43° 44 031 N 004° 44 37 E)
Marseille International Airport is one driving hour away (57 km). The TGV high-speed train station in Avignon is only 28 km away.
Private aviation aircraft use a general aviation airport only 35 km away.